For World Refugee Week, UK-based incubator for refugees TERN has launched Tea with Fatma, a series of online interviews with inspiring refugee entrepreneurs.
By SWB Team
To celebrate World Refugee Week 2020, which runs from 15th-21st June, The Entrepreneurial Refugee Network (TERN) has partnered with the UK's Centre for Entrepreneurs to share the stories of five inspiring refugee entrepreneurs.
The interviews are held every day at 5PM on TERN's Facebook page, hosted by by food entrepreneur Fatma Al-Baiti.
On Monday, Fatma interviewed Celso Oliveira, a Timorese community leader who is launching TimorEast Artisan with support from Menta. Watch the full interview here.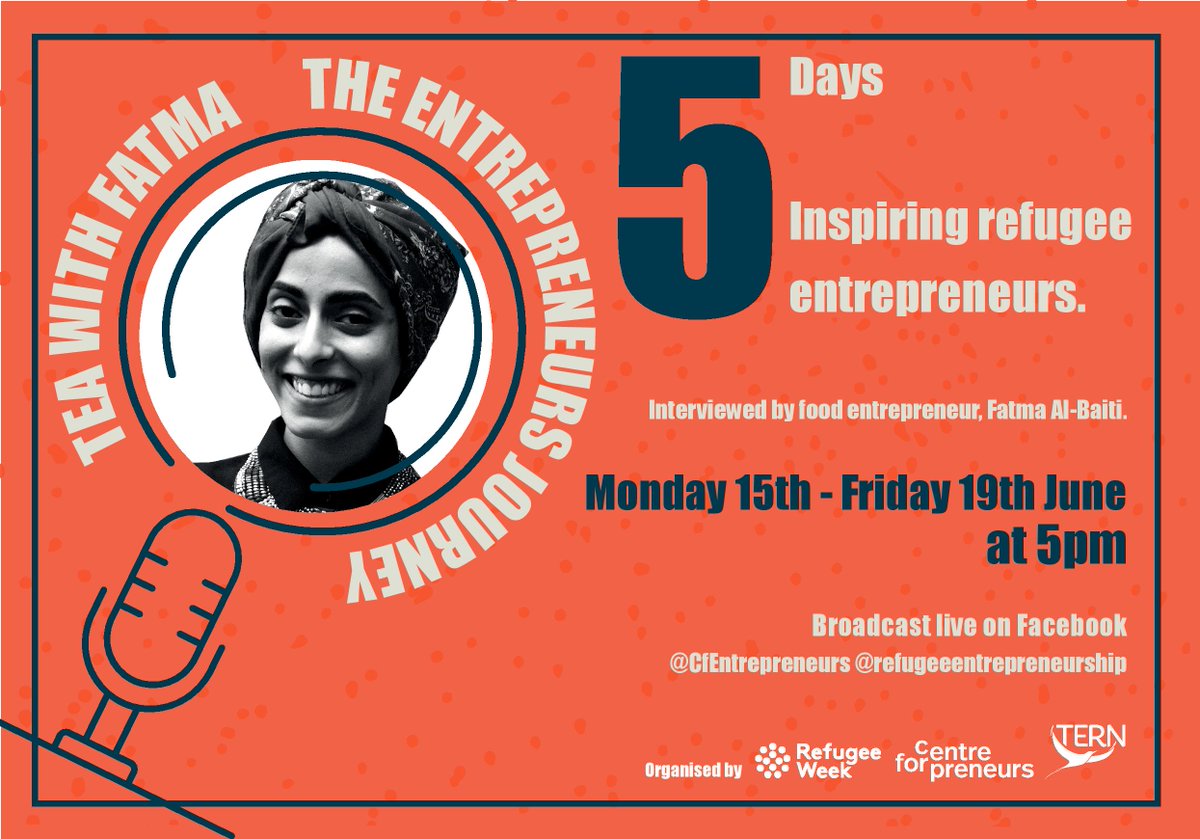 On Tuesday, Fatma interviewed Facinet Keita, a former Olympic athlete and founder of Keita High-Tech Repairs. Watch the video here.
Coming up this week, Fatma will continue to interview inspiring entrepreneurs, like Yeukai Taruvinga, founder of Active Horizons.
Watch all the interviews on TERN's Facebook page here.