From funding opportunities, to accelerators and co-working spaces, Azrin Rahman takes us through the startup ecosystem in Lebanon.
By Azrin Rahman
The startup ecosystem in Lebanon has been growing since 2014, when Banque du Liban began the program Circular 331, in hopes of boosting the ecosystem with $400 million capital. With its launch, there has been an increase in startups, incubators and accelerators, funding, and investments. Today the ecosystem is a brimming landscape including funding entities, accelerators and incubators, coworking spaces, and makerspaces. Here's some of the most vibrating ones. 
Accelerators/Incubators
UK Lebanon Hub
UK Lebanon Hub is an initiative of Banque du Liban and the United Kingdom's government to aid in the growth of Lebanon's economy. Their accelerator, "The Nucleus", helps grow investable businesses from innovations and ideas. It is a three month program that includes product development workshops and support from their technology team. Selected startups can receive investments up to $50,000, $20,000 in cash, and over $30,000 in services. They also offer co-working spaces for rent and applied research projects.
The application form for the accelerator program can be found on their website. For those interested in renting a co-working space or the applied research programs, they can contact the company through their website.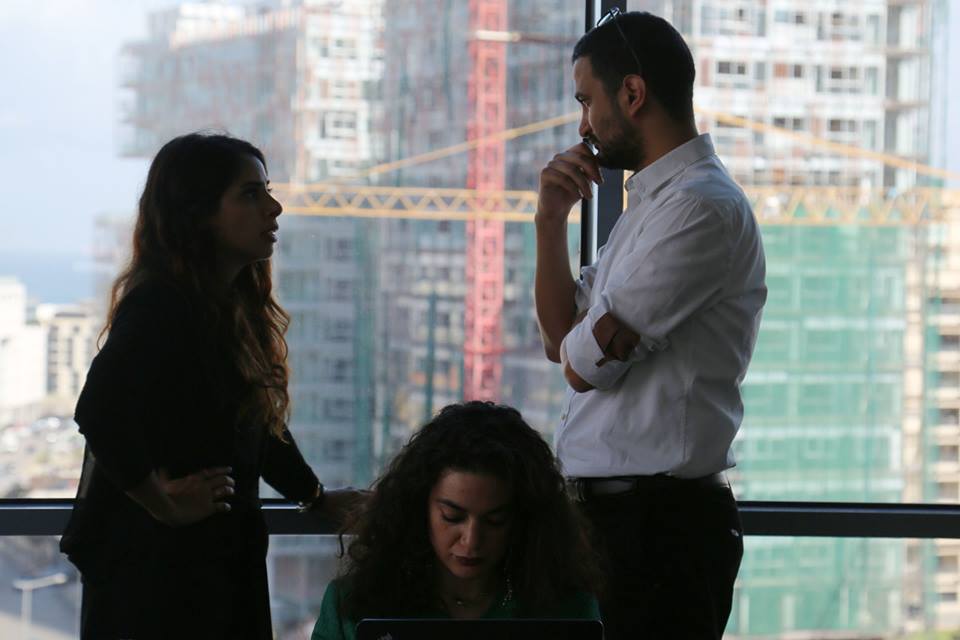 Speed Lebanon
Speed Lebanon accelerates early stage startups into high growth businesses. They focus on startups in the digital industry. They also offer cash investment to top businesses. They give startups around $30,000, incubate them for three months with qualified mentors, experts, industry connections, and follow up with an immersion in Silicon Valley in exchange for 10% equity in the business.
Those interested can apply online for the acceleration program Then, shortlisted startups will be contacted for interviews, and finally, ten startups will be hosted at [email protected] for acceleration.
Flat6Labs Beirut
Flat6Labs is an accelerator for passionate entrepreneurs with innovative spirit. They provide between $10,000 and $15,000 in seed funding, 4 months of mentorship with focused training from industry experts, over $300,000 in benefits, legal support, office space, and networking exposure in exchange for minor equity in the company.  To apply to the program, those interested can fill out the application online. The programs are available in Cairo, Beirut, Tunis, and Bahrain, with more locations coming soon.
Berytech
Berytech was launched by the Saint-Joseph University in 2002 to provide a creative space for developing startups with innovative entrepreneurs. They offer office spaces and facilities, workshops, events, competitions, a community of entities, mentoring, access to international markets, funding, advice and counseling, job opportunities, the USAID Lebanon Enterprise development project, living labs, and meetups. Those interested can give their information on the Berytech website.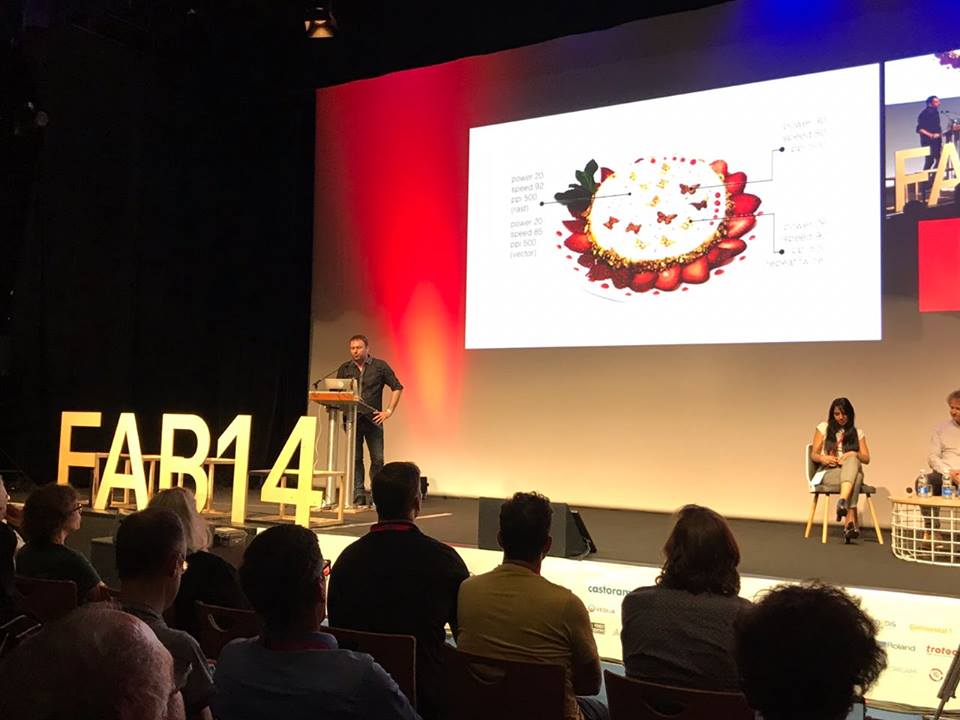 Funding
Zoomaal
Zoomaal is a platform for startup projects and ideas to get funding and scale up into businesses. The platform provides reward-based crowdfunding for innovators to broadcast their ideas to the Arab world and receive funding. It is unique because the backers have no equity in the business and there is no need to return the amount raised. To enter your idea or project, can you submit it on the Zoomaal website. Every project must have a funding goal and deadline and fit into an accepted category. Once posted on the website, the funds will start rolling in! However, if the funding goal is not met by the milestone date or deadline, then all funds will be returned to the backers.
Y Venture Partners
Y Venture Partners is the place to go for businesses at any stage looking for investments. The company is willing to invest between $50,000-300,000 in startup businesses, whether they need it for seed money or expansion. In addition to funding, they provide entrepreneurial assistance, a global network of connections, and increased visibility for the companies. To pitch for an investment and their other offers, contact information can be found on their website.
Saned
Saned provides entrepreneurs with the resources needed to boost projects into profitable businesses. They do so with investments ranging between $100,000 to $400,000 (and even higher if the opportunity presents itself) and guidance and support in the business' journey. In exchange, they ask for one seat on the company's board and influence in major strategic decisions.
In order to pitch for an investment, the company must meet the criteria on Saned's website, which includes: a business concept, target market, profitability, advantages, and exit potential.
Middle East Venture Partners
Middle East Venture Partners (MEVP) is a venture capital firm that invests in growing companies of the middle east region. They have different types of funds for companies: consumer service businesses, retail and F&B businesses, creative industries, and ICT companies.
IM Capital
IM Capital provides matching capital of private investments in early staged businesses that match certain criteria. They also provide mentoring and training. Their IM-CFO program is made of business and financial experts that provide early staged businesses with financial assistance for formation, modeling, planning, account setup, pitch prep, due diligence prep, and decision making. Another advisory program they offer is Confideo Venture Mentoring which is hands-on, unbiased advice from mentor teams that is tailored to each mentee's specific challenges. The frequency and duration of their mentorship is decided by the mentee. The form to apply for mentoring is online, along with more information regarding IM Capital's funds and contacts.
Cedar Ventures
Cedar Ventures is a network of investors which established in the Middle East in the past 5-7 years, with an associate in the medical distribution business in the MENA region. Areas of interest of this firm include information technology, pharmaceutical, food, agriculture, and medical products. For applicants to receive funding, they must follow the General Investment Criteria on the website, which also includes contact information.
Leap Ventures
Leap Ventures is an venture capital firm, led by entrepreneurs, that focuses on technology innovations. They partner with entrepreneurs to accelerate and scale their visions to the global level. They offer investments of $5 to $10 million to do so, in addition to discussions and collaborations, networking, technology sharpening, development of their customer base, recruiting top talent, and overall structuring of the business. To contact the firm for more information, visit their website.
Kafalat
Kafalat is a financial company based in Lebanon, which funds small and medium sized enterprises (SMEs). To help SMEs, they provide different options for loan guarantees based on business plans and feasibility studies. Another advantage they offer is interest subsidy in their loans, less complementary collateral, and urging of banks to settle for credit-based decisions. To apply for a loan, those interested can apply at the bank with a prepared file.
Phoenician Funds
Phoenician Funds is the center of capital for digital innovations and the startup ecosystem for the Middle East and North Africa Region. The team consists of advisors, problem solvers, and entrepreneurs, all passionate about technology and opportunities. They provide entrepreneurs with investments in their early stages, partnerships, guidance, market access and insights, and links to proprietary networks. Their contact information is found on their website.
B&Y Venture Partners
A Venture capital firm that is MENA-based and invests globally, B&Y Venture Partners provides investments to startups from their seed stage to growth. They invest in visionary and high-impact founders that aim to create or transform markets. In addition to funds, they provide resources, mentorship, global connections, business development, recruitment, partnerships, and market strategies. Their contact information is found on their website.
Co-Working Spaces
Antwork
Antwork is for creative innovators looking for a space to do their work. They offer workspace subscriptions with amenities including unlimited internet, front desk service, professional and social events, maker labs, and more. They also have the Workcloud, and online platform and mobile app that integrates business tools, productivity, smartspaces, and an app marketplace. Different plans are available online for different needs.
Cloud 5
Cloud 5 is situated in the center of Beirut in a technology park. They have a space with 500 square meters that offers facilities to entrepreneurs who are looking to boost small, growing ICT companies. They host angel investor events, startup weekends, regional incubators and accelerators. Startups can rent spaces with amenities including desks, 24/7 office space, high speed internet, reception, and meeting rooms with video conference features. To participate in events or rent a space, those interested can sign up online or see them in person.
Berytech
Berytech provides new, cutting edge office spaces for shared infrastructure in a high-tech environment. Their spaces range from Innovation Parks, meeting facilities, internet exchange, co-working spaces, and professional DIY studios. Berytech will reach out to applicants once they fill out the online form with more information.
The Submarine Co-Working Space
The Submarine is a space for co-working and event hosting, especially for startups. They offer workspaces with collaboration, highspeed internet, conference rooms, and printing services. There are three types of membership packages to fit various needs. They give their address and contact information on their website for interested people to reach out.
Makerspaces
HBR Creative Spaces
The mission of HBR Creative Spaces is to provide a creative and innovative space for collaboration between entrepreneurs to further their ideas. They offer creative accelerators with individual and collaboration spaces, peer review committees, professional courses, workshops, seminars, and business strategies.Their contact information is available online.
Fab Lab Beirut
Fab Lab Beirut is the place for startups to put their ideas in motion, with their digital making laboratory containing machinery and power tools for entrepreneurs to create their innovations. They offer workshops in digital modeling and fabrication with the use of 3D modeling software, research workshops in prosthetics, 3D printing, fabric patternization, Cad-Cam technology, and co-working events.
Their contact information is online for those interested in taking advantage of the different opportunities they offer.
Rapid Manufactory
Rapid Manufactory is the first 3D printing shop in the Middle East. It allows customers to 3D-print their designs into solid objects. They provide a creative environment for idea development, rapid prototyping and manufacturing, and offer 12 materials including plastics, resins, and metals.  3D models can be submitted on their website, where there is also contact information.
Competitions
Startup Campus and University Competitions
This competition drives teams of student entrepreneurs to launch their startup ideas while offering access to business opportunities. With the help of UK Lebanon Tech Hub and AltCity, teams will develop their ideas with their guided trainings. After two rounds of competition and a bootcamp in between, the top three finalists will receive cash and in-kind prizes and press coverage. The top team will win a startup training week in the UK.
MIT Enterprise Forum Pan Arab Startup Competition
The Arab Startup Competition run by MITEF Pan Arab pits entrepreneurs from the idea track, startup track, and social entrepreneurship track together in a fun competition. The winning entrepreneurs will be awarded prizes in $160,000 (without equity) and benefit from other opportunities such as training, mentorship, media exposure, and networking opportunities.
Bader Young Entrepreneurs Program: Lebanon
The Bader program promotes entrepreneurship among the young by providing tools that will enable them to develop high impact projects. The program nurtures entrepreneurs through the startup phases, providing education regarding entrepreneurship, facilitating their finance access, networking opportunities, up to $1.15 million in investments and funds, and a business model competition.
INJAZ Lebanon's Company Program
The INJAZ Lebanon Company program strives to reach two goals: fostering an understanding the of the world or work and the spirit of entrepreneurship and to encourage young people to think about their enterprising potential on a global scale. When students join the INJAZ Company Program, they become part of a community of ambitious and creative people to work hard to shape and transform the Middle East and North Africa region. There are 12 consecutive programs that include company startup content, focus on contemporary issues, research and analysis, communication, organization, innovative and creative thinking skills, brainstorming, business accounting and finance, consultation and negotiation, leadership, public presentations, teamwork, and competition.
Main photo by Valentina Primo.
©Startups Without Borders.