Shiffer, a peer-to-peer, online logistics platform for express shipping, and Agri-Answer have won the Startup Roadshow competition, held in Erbil on October 4th. This is the second round of the competition organized by Jusoor and SPARK to support Syrian entrepreneurs, after a successful first edition in Beirut last September.
At the end of the roadshow, which will stop in 3 other cities across Jordan and Turkey, ten winners will head off to the SPARK Ignite Conference in Amsterdam, where they will pitch their startups on November 28th.
"My expectations are very high for the finals in Amsterdam. All our winning teams have great potential, and they have shown outstanding motivation to make it this far. I can imagine more than the final winning team launching a successful business," says Grace Atkinson, Executive Director of Jusoor.
The winner of the Early Stage track, Shiffer, is a peer-to-peer logistics platform for express shipping that reduces shipping cost and transit time. "We are providing a solution for Syrians as well as refugees, to send documents from and to Syria. We are now in Beta stage, focusing on people sending documents, and we are available in iOS," says founder Azhar Al-Madani.
"We connect a sender to a passenger who can send that shipment with them. We are now focusing on finding a solution for the 250,000 Syrian male youth who must send a proof of residence to Syria between the 1st of January and the end of February," he adds.
"Amsterdam will help us build the application, build our CRM, and connect with third parties. We have so far made 26 shipments, and we are hoping to grow that. We want to connect with other Syrian startups and the Dutch startup ecosystem, in order to grow Shiffer internationally and understand the European market. It's a solution based on the sharing economy, which also reduces the carbon footprint of larger companies, as they are very expensive to be used in the Middle East."
The winner of the Idea Stage track, Agri-Answer, is an AgriTech application offering farmers solutions to manage their crops, founded by Masaoud Ali and Doaa Al-Ibrahim. "Agri-answer is an agricultural company working connecting farmers through internet and its applications to answer their questions and help them manage the crops. We provide the best solution for them at the least cost through a seasonal subscription," says founder Masaoud Ali.
"Entrepreneurship starts from an idea, the courage to apply it, and finding the right environment to turn them into an integrated and profitable enterprise," adds Ali.
The Demo Day was the conclusion of 5 intensive days in which entrepreneurs refined their ideas and worked on their business models, in preparation for the competition finals."We asses the results on the process the teams make – how developed their business plans are, how well they pitch, how solid their finances are. Our aim is that the teams come in with a great idea and leave with a plan on how to make it happen." says Grace Atkinson, Executive Director of Jusoor.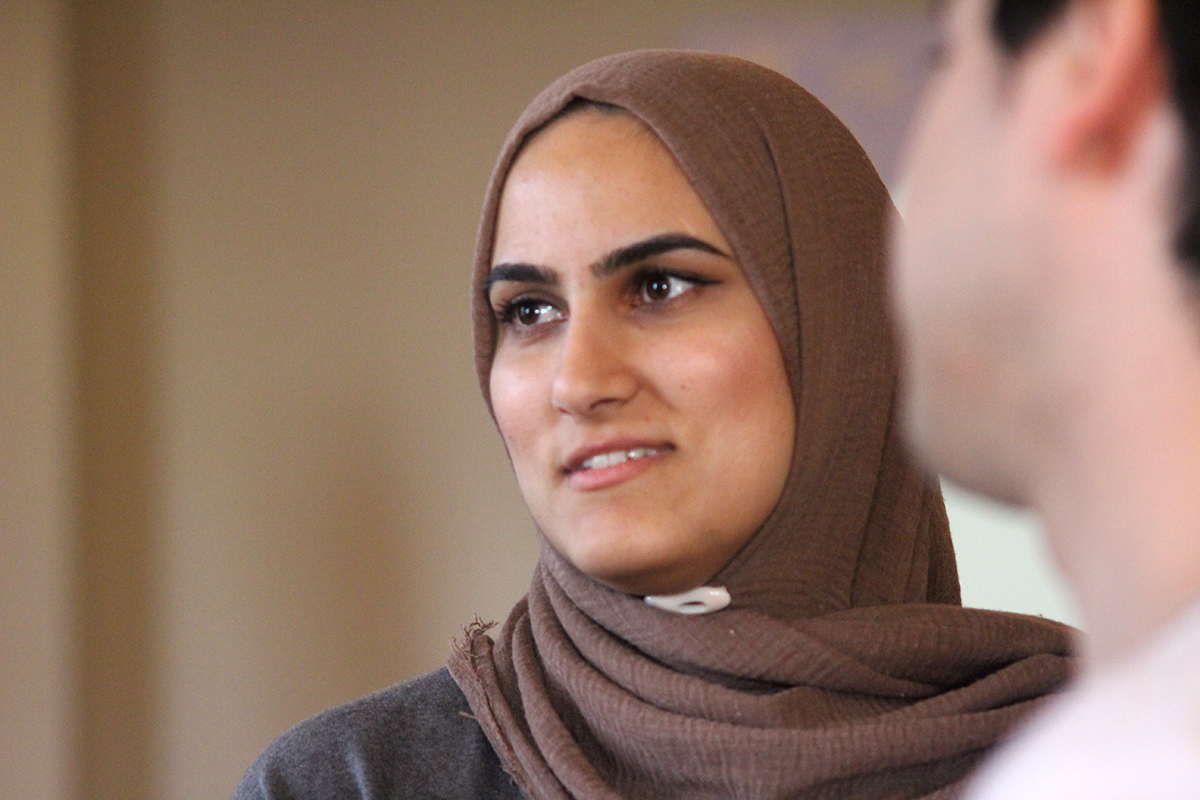 The bootcamp, which took place at La Roche Hotel Erbil, kicked off on September 29th in cooperation with local partners Five One Labs, and Re:Coded. Aside from the chance to pitch at  the final Demo Day in Amsterdam, participating entrepreneurs access a number of perks, including Google Cloud Services, Facebook Ads, co-working space membership, and free design for their Pitch Deck.
Following Erbil, the competition will continue on to Amman (Jordan), Gaziantep and Istanbul (Turkey). At the end of the 5 roadshows, two winning teams from each city will get the chance to pitch in a Startup Battle at the Spark Ignite Conference in Amsterdam, for a chance to win up to $8.000 in cash prizes.
Photos by Znara Ahmad.