Just as the tech community gathers in Paris to explore tech solutions to hack the refugee crisis, we take a look at 10 speakers hitting the summit.
By SWB Team
The Techfugees Summit is just about to start in Paris' tech hub, Station F. Titled "Let's Tech the Borders Down" the conference will focus on the challenges newcomers face as they settle into their new host societies, and what role technology can take in breaking down barriers and building bridges to enable integration. Here's 10 of the top speakers taking to the stage this week:
Anne Kjar Riechert, CEO & Co-Founder, ReDI School of Digital Integration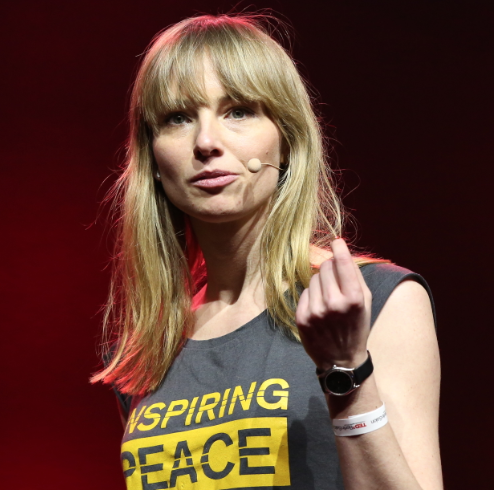 In response to the refugee crisis Anne founded ReDI School, a vocational training program teaching programming skills to migrants, to help fill the 55.000 open IT jobs in Germany. ReDI has 2 schools in Berlin and München and host 410 students per semester. 40% of those women! The many success stories have resonated internationally and Angela Merkel and Mark Zuckerberg have come by to be inspired.
2. Emmanuel Letouzé, Director, Data-Pop Alliance | Program Director, OPAL | Visiting Scholar, MIT Media Lab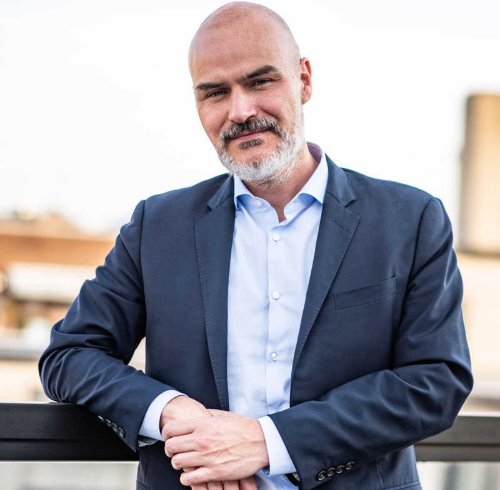 Emmanuel Letouzé, Ph.D., is the Director and co-Founder of Data-Pop Alliance, a coalition on Big Data, Artificial Intelligence, and development created in 2013 by theMedia Lab, the Harvard Humanitarian Initiative, and the Overseas Development Institute, joined in 2016 by Flowminder. He is a Visiting Scholar at MIT Media Lab, has co-founded and serves a Program Director of the Open Algorithms (OPAL) project, and has served on the Program Committees of the 1st and 2nd UN World Data Forums.
3. Kirk Bansak, Data Scientist, Immigration Policy Lab, Stanford University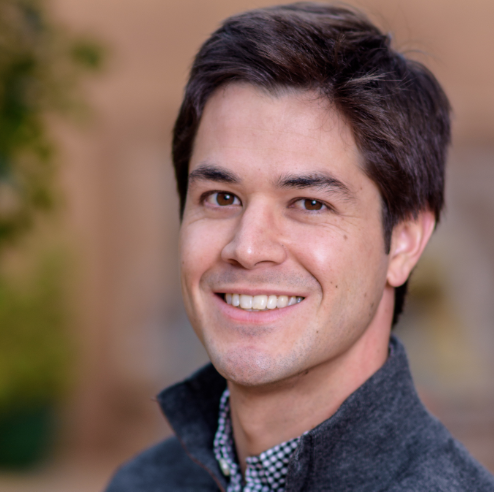 Kirk is a Data Scientist at the Immigration Policy Lab (IPL), a social science research lab with branches at Stanford University and ETH Zurich focused on evaluation and innovation in immigration policy. In addition to immigration policy, Kirk's primary research interests are in experimental design and analysis, computational social science, and international political economy. His research has been published in various journals, including Science, Nature Human Behaviour, and Political Analysis. Kirk holds an M.S. in statistics from Stanford, where he is also currently a Ph.D. candidate in political science. Previously, Kirk earned an M.A.L.D. from the Fletcher School of Law and Diplomacy and a B.A. from Harvard University. Beginning in July 2019, he will be joining the faculty of the University of California, San Diego as an Assistant Professor in the Department of Political Science.
4. Aline Sara, Co-Founder and CEO of NaTakallam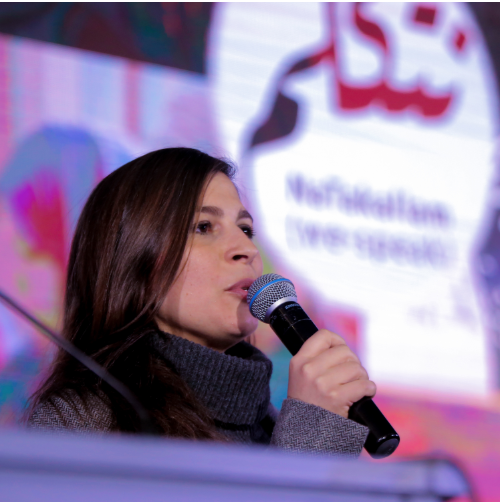 Aline Sara is the Co-Founder and CEO of NaTakallam, an award-winning social enterprise that connects refugees and displaced persons to remote work opportunities in the language sector. Aline is Lebanese, born and raised in New York, where she completed her Baccalaureate at the Lycée Français. With undergraduate studies in psychology and philosophy, Aline has experience in conflict resolution, human rights, international election observation, and journalism.
5. Jan Barski, Research Associate, CityScienceLab, HafenCity University Hamburg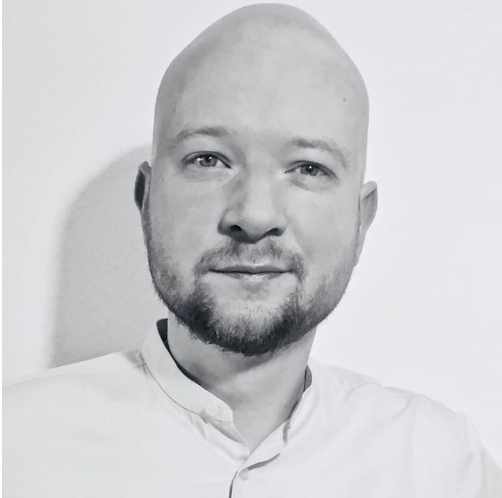 Jan Barski is a spatial planner and a translator by training, and he works for theCityScienceLab at the HafenCity University in Hamburg as a Post-Doc Research Associate. His job revolves around drafting proposals of scientific projects for theCityScienceLab, taking care of the Lab's international profile, as well as around research. His interests include, among others, settlement systems, urbanization development, and the social and political sides of the history and future of cities. His Ph.D. dissertation, defended at the Wroclaw University of Technology (Poland), focused on the phenomenon of industrial suburbanization.
6. Munzer Khattab, UX/UI Designer and Co-founder, Bureaucrazy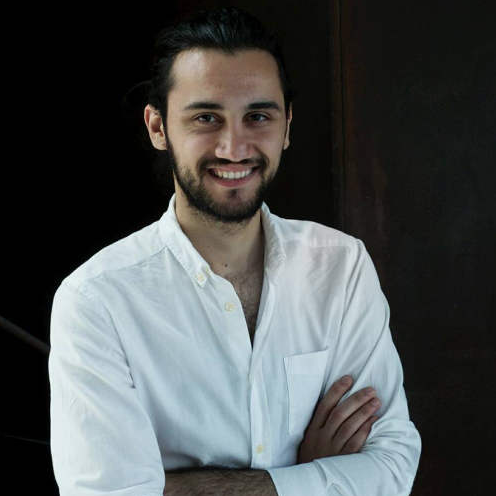 Munzer has a degree in Architecture from Tishreen University in Latakia, and came to Germany three years ago, where he has been working as a UX/UI designer for 3pc. He also volunteers as a graphic design teacher in a tech school. In the last year, together with two other refugees, Munzer co-founded Bureaucrazy, an app which helps newcomers make it through the maze of German bureaucracy.
7. Ahmad Sufian Bayram, Techstars MEA Regional Manager & Jusoor Program Director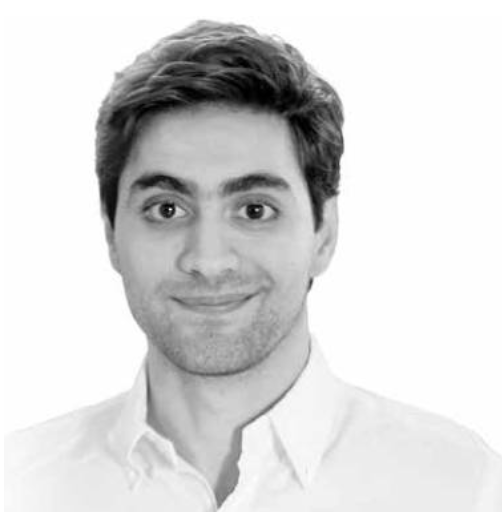 Ahmad is a social entrepreneurship, startup, and collaborative economy expert, and 
the
 MEA regional manager of Techstars. Techstars operates in 150 countries, with a portfolio of over 1,500 companies and a total market cap of $13.9B. Focused on helping entrepreneurs succeed, they have a variety of programs including Startup Weekend and Startup Week to support entrepreneurs from inspiration to IPO. Ahmad's blog is one of 
the
 most prominent blogs in 
the
 Arab world that tackles 
the
 power of 
the
 collaborative economy and Blockchain in Arabic. In addition, he is also a Jusoor Program Director, Entrepreneur in Residence at Aliqtsadi, and advisor to 
the
 board of Techfugees. He has mentored several startups and non-profit organizations, and he has published two books on entrepreneurship in conflict zones and 
the 
refugee community.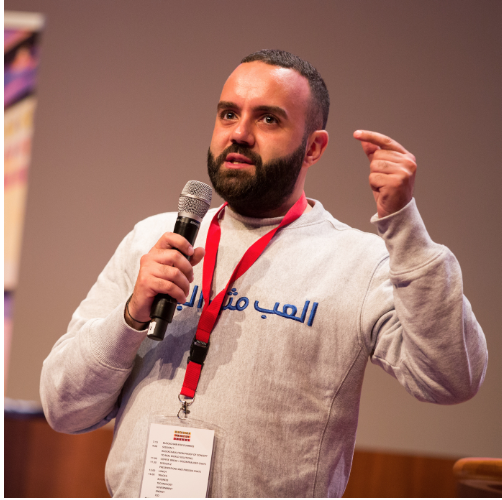 After experiencing the financial crash in Dubai in 2008, Tey moved to The Hague, where he became a Blockchain Senior Analyst for 
wikistrat.com
, as well as a Bitcoin miner. Despite never having lived in Syria, Tey was forced to move into a refugee camp for two years due to his Syrian roots, after his work permit expired. This ultimately became his main motivation behind solving the "paper-based identity" problem; consequently, Tey co-founded Tykn. Besides fulfilling his duties as CEO of Tykn, Tey is also still active as a public speaker and educator on digital currencies and Blockchain technology. He is a Global Moderator on Bitcoin.com and established the largest two communities in cryptocurrencies in the Middle East ( Egypt and Lebanon ).
9. Rana Novack, Refugee + Migration Predictive Analytics, IBM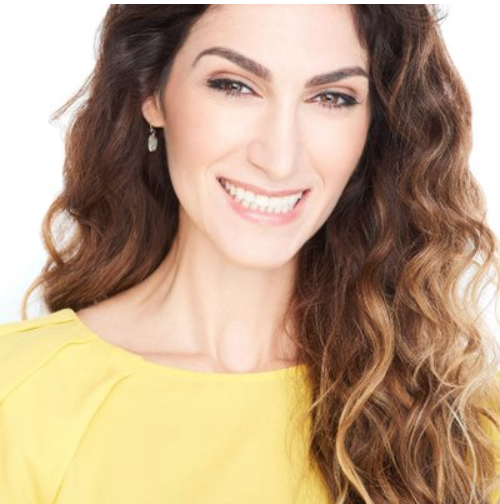 Rana is a Syrian American advocate for refugees and civilians in conflict, and the solution owner of IBM's Refugee & Migration Predictive Analytics Solution — a first-of-a-kind solution, leveraging machine learning and cognitive computing to enable Government agencies and humanitarian aid organizations to better manage refugee and migration crises. She's been published in the Wall Street Journal, WIRED magazine, and her work has been cited by Yale University and the Foreign Policy Initiative.
10. Melissa Rowley, Tech & Social Impact Journalist & Entrepreneur, Jasmine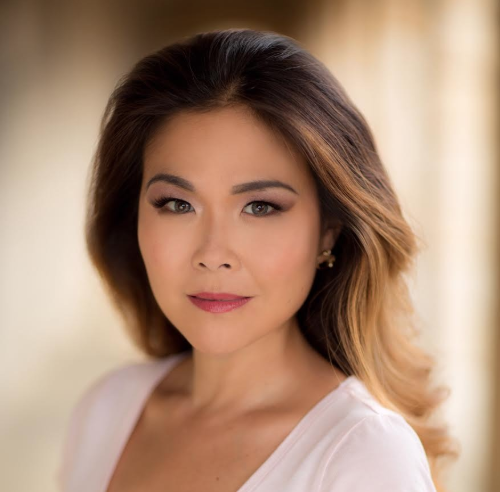 Melissa Jun Rowley works at the forefront of technology, media and social change as a prominent author, speaker and entrepreneur. As a contributor and expert commentator for BBC News, she provides insight on the business of technology, tech for good and entrepreneurship. She's also a former field producer for CNN and Associated Press Television News and the founder of Jasmine, a global network connecting female founders in developing countries with resources in the Western world, and facilitating deal flow for companies aiming to extend to emerging markets. Prior to starting Jasmine, she launched the specialist accelerator Resolve, which coached entrepreneurs in Lebanon to incorporate sustainability and resilience in their operations and offerings.
Find all the speakers on the Techfugees Summit website.
Main photo: Courtesy of Techfugees.