While writing her book '
Refugee Changemakers,' Apoorva Mittal 

embarked on a journey to encounter newcomers across the Netherlands. This is what she learned.
By Apoorva Mittal
What if we took a tour across the Netherlands to find the refugee changemakers turning adversity into unimaginable strength? That's what Apoorva Mittal's first book Refugee Changemakers, from displaced to indispensable, sets off to do.
A Medill Scholar in journalism at Northwestern University, Chicago, Mittal has worked as a consultant on social projects, as well as an engagement manager in an EdTech company in her home country, India. In 2015, the writer embarked on a journey to encounter the refugees that were making a change in their host communities.
Through inspiring, heartwarming, and humbling accounts, her book documents the journey of 13 immigrants from Syria, Iraq, Eritrea, Uganda, Sierra Leone and Rwanda to the Netherlands. And in the process, disrupts stereotypes and shatters prejudice often attached to them. Here's five things she learned in the process:
1. They don't let their past define them
Having faced the loss of their homes, family and livelihood, these refugees are ordinary human beings who were thrown in an unprecedented situation. But instead of falling into depression and hopelessness, the refugees I encountered instead chose to build everything from scratch. For a human heart and spirit it is not easy to come back from this extent of trauma; yet, mustering all their courage, and putting all their sorrows aside, the refugees in these stories decided to be active contributors to their community.
2. They're not only solving refugee-related problems; they are creating value for society at large
Inclusion. Empathy. Value Creation. The refugees I encountered are turning their misery into a source of change in their new home. Fighting stereotypes by starting initiatives such as a radio channel to engage locals and Syrians in a dialogue, to advocating for gender equality in the government, these refugees are breaking boundaries and pushing the envelope by challenging decade-old stereotypes with innovative solutions. Alongside their job, or as part of their work, these refugees are working towards solving major social problems and contributing to the United Nations' Sustainable Development Goals for 2030.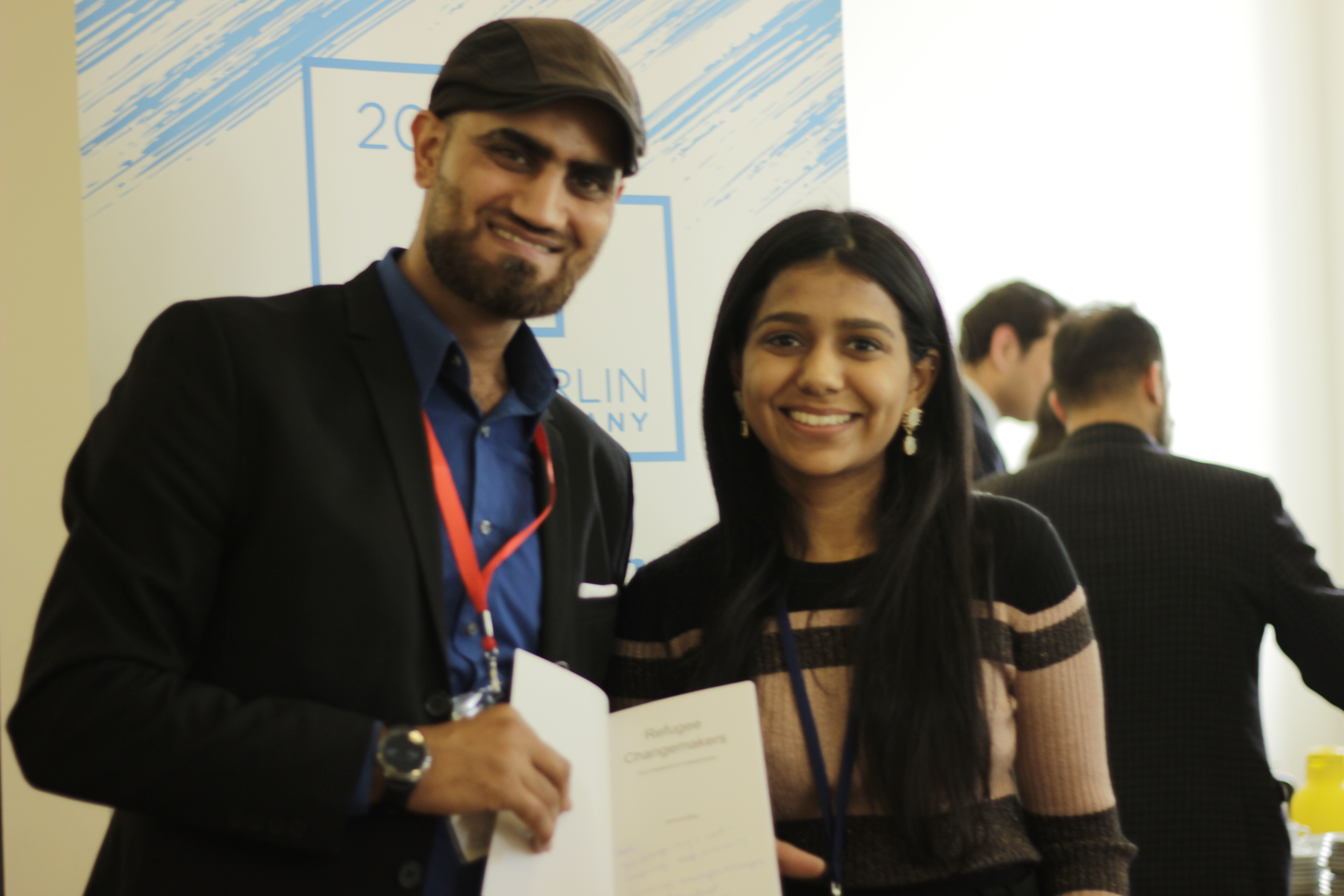 3. They're grateful
The language you speak, the colour of your skin; the country you are from – for many of us these are privileges we often don't stop to think about or feel thankful for. For refugees, however, society has created many labels based on these identities. They are judged on the smaller action, and every misstep can potentially put down the entire community. Yet, the refugees in my story forged ahead boldly day after day with gratitude and courage.
4. They're masters at perseverance
Making a place for oneself in a new society, where you are considered a burden by many citizens, is not an easy task. Yet, these refugees are overcoming resistance and staying true to their mission, by taking small steps and sowing the seeds for change by holding peace conferences and not giving up when things don't go as planned. One of the interviewees, a Syrian mother, shared her fight with the local Immigration and Naturalisation Service to reunite with her kids after her case was rejected several times.
5. They are open to forge friendships
A refugee in his story shared, how many of them go through 'refugee syndrome,' (experiencing a state of void due to loss of family, friends and familiar surroundings.) But, instead of giving in to these feelings, or harbouring doubts for the locals, the refugees in my stories are taking the initiative to engage in dialogue with the community. One refugee started Arab language classes to bridge the gap between the Dutch people and Middle-Eastern refugees, another started a monthly meal with refugee where people from diverse background met over food and engaged in a discussion over their fears, hopes and expectations of the future.
In a society marred by division and xenophobia, trusting others and talking to one another is our only hope to appreciate the uniqueness that lies in these differences and eradicate misunderstanding; actions these refugees are pioneering.
You can get the book here.