Yasmeen Smadi meets the Syrian entrepreneur giving artisans in Jordan access to market with Sharqi Shop.
By Yasmeen Smadi
Brought by: Jusoor and Spark
It's Monday evening and I'm driving through the streets of Amman, the windows rolled down to enjoy the spring breeze, as I head off to the city's Business Park to meet Saleem Najjar, the co-founder of Sharqi Shop.
Sharqi Shop is a marketplace that enables Middle Eastern artisans to sell their items online and reach global markets. The platform currently features 400 items made by 40 artisans, both Syrian refugees and Jordanian. 
Najjar has just championed the Startup Roadshow, a competition organized by Jusoor and Spark, which is scouting across the Middle East to find the top Syrian-led startups and equip them with the skills and tools to shine.The startup is also part of Oasis500, the leading seed investment company and business accelerator in Jordan, and has recently participated at the Wilton Park dialogue for employment in the levant region. 
"Refugees are often spoken about as if they were a problem. And if you speak of someone as a problem, they believe they are a problem," he said at the conference.
Before settling down in Jordan in 2012, he was running 'Mat3amy' in Damascus, a platform that lists restaurants and suppliers for users to navigate and order food online. The young entrepreneur was thinking of moving to Amman to expand his business, but his ambition came to an end when the conflict in Syria started and the company had to close down. "It's true that I moved to Jordan because of the Syrian conflict, being the only option at that time; but was been thinking about it way before that," he explains.
Najjar studied mechanical engineering, but found his passion in entrepreneurship. "I worked in an office for a few months but always felt that it was not for me; I knew I had a different calling and that there were other things in life that I could do," Saleem says.
"The main challenge was, and still is, registering the company at the Chamber of Commerce only because of the status of my co-founder and I as Syrian refugees," says Najjar.
So what did he do to pursue his dreams in a country he just moved into? Saleem talks to Startups without Borders about his journey, the challenges and barriers he faced and the future he's hoping for.
What were you doing in Syria?
I was running my own startup, which I founded in 2009; I had worked for a company for three months while studying mechanical engineering, but I didn't like it; I didn't feel that my work had purpose. I thought "there has to be something more meaningful in life that I can do." So I decided to create a website to list all restaurants in Syria.
It was a new idea at that time. I thought if I could convince a hundred restaurants to pay me around $20 a month, I would become a rich man – this was a lot of money for a young person then. It was a challenging process but I managed to start the business with the limited resources I had. In 2010, I amended the business model to add suppliers and advertisements to the platform; this brought a lot of revenue for the company.
"My first business back in Syria won the Shell entrepreneurship award. Despite I had a business, this was the first time I had heard the term 'entrepreneurship' in my life."
The business began to grow, which allowed me to move from my home office to a real office in the center of Damascus. The startup also won the best-established business award in a Shell entrepreneurship program in the same year. Despite I had a business, this was the first time I had heard the term "entrepreneurship" in my life. We managed to get some funding and added online ordering to the services we provided. We were also planning to transform into a delivery service company. But when the Syrian conflict began, I understood it was not possible.
When did you decide to come to Jordan? Tell us a little bit about the journey to get here.
I had started researching about the startup scene in the region and noticed it was booming in Jordan; there were a lot of new startups, many venture capitalists and angel investors. So, I considered moving to Amman and expanding my business to the Middle East from there. I used to watch a series by Oasis500 called 'A Day in the Life of a Jordanian company' and think to myself "one day I will be there." I only got a passport in 2012, so I started to go to Jordan for short visits to check the possibility of starting my business there and see how living there would feel like.
But when the conflict in Syria started, the restaurants' businesses started to decline. The situation in Syria was getting worse by the day and my house was in a dangerous zone in Damascus. In May 2012, I was on one of my trips to Jordan and couldn't go back home because the borders were closed. At the same time, my family was told to evacuate the area where they were living, so I had no choice but to bring them to Jordan. It was a very difficult time for me; being stuck in Jordan with no job or business or even people I knew, and having to shut down my startup in Syria with only some savings that would last for a few months. My life changed a lot in a very short period.
"It was a very difficult time for me; being stuck in Jordan with no job or business or even people I knew, and having to shut down my startup in Syria with only some savings that would last for a few months. My life changed a lot in a very short period."
How did the idea for Sharqi Shop come about? 
I was working at an office job when I someone approached me to join the founding team of Shop Go, an e-commerce platform allowing people to create their own online shops. I liked the idea, so I joined them. This experience taught me a lot about entrepreneurship and the process of starting a business, from ideation to execution to expansion. Back in Syria, the term entrepreneurship wasn't common and starting a business wasn't really structured or well thought-out. I stayed with ShopGo until 2016 and then I decided to start my own company again; I felt it was about time and I was ready.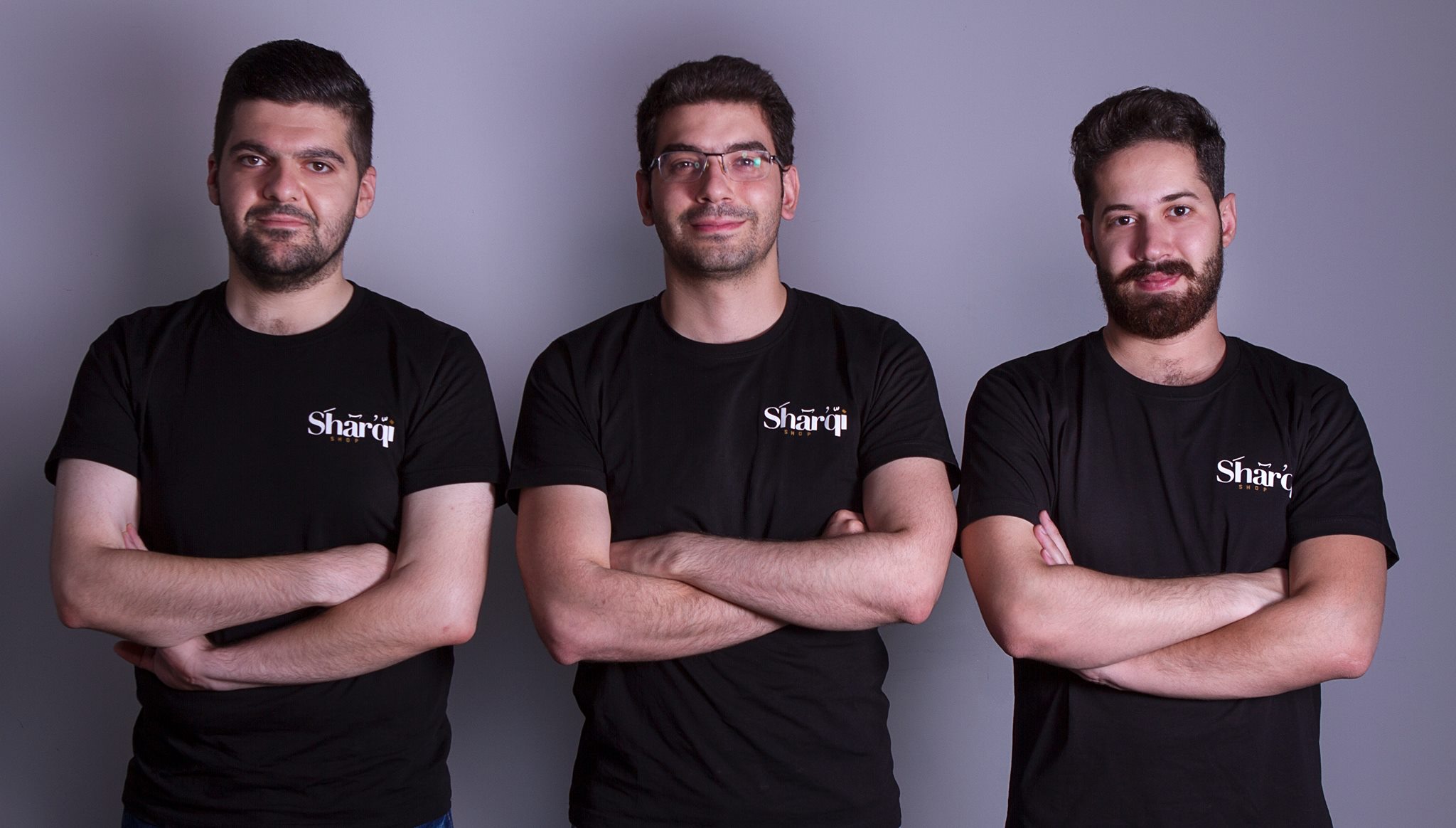 My partner at Sharqi and I were inspired by the Syrian artisans we met through the Syrian community in Jordan. After having several talks with them we realized that their main concern was being unable to reach potential customers or sell their products in Jordan, as they didn't have sales or distribution channels.
So we pitched the idea of a marketplace for art crafts to Oasis500; we knew the technical part of starting online stores but we didn't have a lot of experience in trading and operations, so we wanted to learn. This was my first time pitching, but luckily we got accepted in the program immediately. We were happy to get the funding and support from Oasis500, but our main concern was if they would be able to help us register the company in Jordan, since we were Syrian refugees. 
How did you overcome that challenge?
After being accepted by Oasis500 they tried to register the company for us several times with no luck; we were rejected twice on the basis that we were refugees. Being unable to register meant that we couldn't open a bank account, so we couldn't receive the funding from Oasis500. Therefore, we were spending from our own money to start the company and support our families, to the point that we barely had any money left in our personal bank accounts.
"After being accepted by Oasis500, they tried to register the company for us several times with no luck; we were rejected twice on the basis that we were refugees. That also meant we couldn't open a bank account, so we couldn't receive the funding from Oasis500."
We had to act fast and find a solution for this situation; so in 2017, after 5 months trying to register the company, we found a work around. A Jordanian friend that we trusted was willing to register the company under his name just to help us. So we managed to convince Oasis500 of this idea, and their lawyer made an agreement with him to make sure that the company and its ownership are legally protected. This wasn't an easy solution, but it was the only option we had and it allowed us to finally register the startup and launch the website.
In my opinion, media is only focusing on the positive things that are happening for refugees in the startup ecosystem but they are not highlighting the challenges. I think if these issues were addressed, we might find ways to solve them. Also, organizations funding refugees need to be aware of the challenges, especially not being able to register companies in some countries so they can help in finding a way to make it happen.
Another challenge was the English language barrier. English is widely used in Jordan, especially in the business world, while it is barely used in Syria at all. So this was very challenging when I started working in Jordan.
What kept you going in the difficult moments?
I didn't have another choice but to keep going. I was able to stay positive and patient until we managed to register the company under the name of our Jordanian friend. I was getting job offers but I turned them down because I believed that things would get better and everything would fall into place. I had a dream and a belief that I would be able to build something for myself and be successful.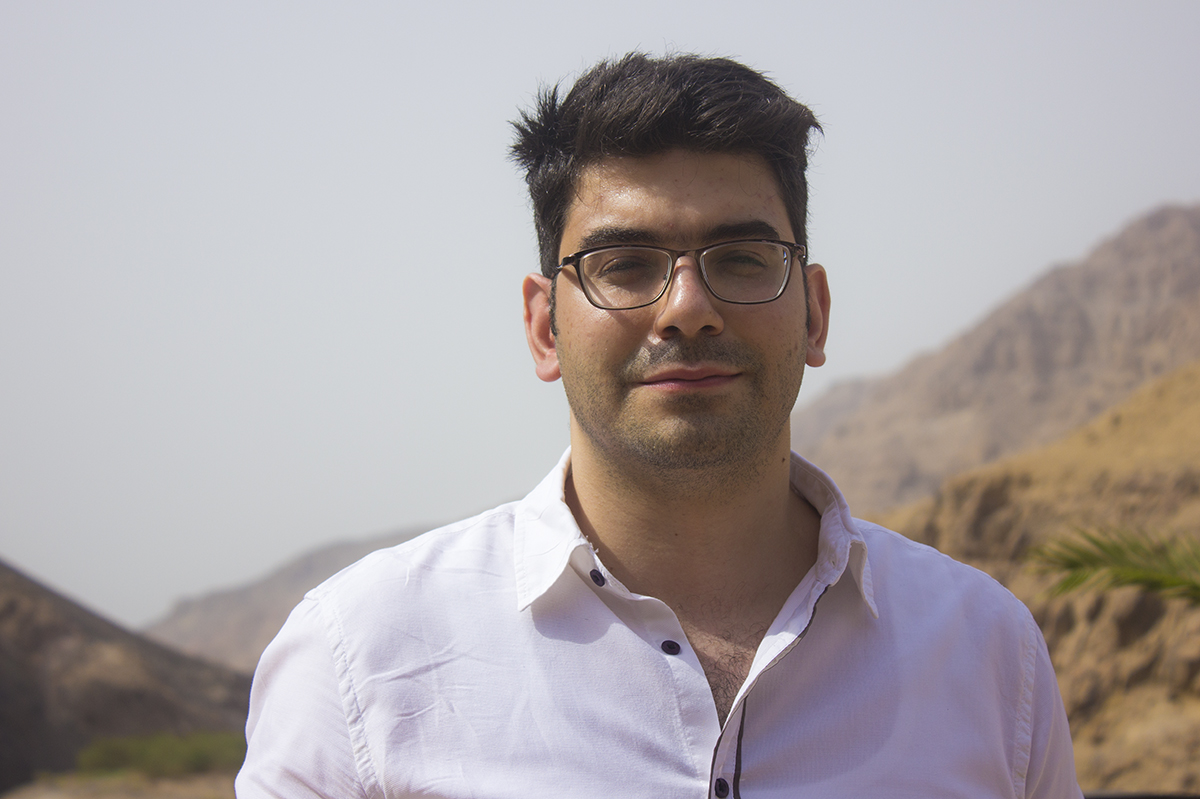 What changed in your life when you started the business? 
I feel my life has meaning now and it's fulfilling. I am constantly thinking of how to improve things and provide better services for our customers; it gives me energy and makes me happy.
What's your biggest goal with the company?  
Goals and plans keep changing and evolving day by day. My aim is for SharqiShop to become an established marketplace for artisans and to be operating in Syria so that people in Syria can also sell their products. I also want to build an application for artisans to be able to manage their products on the marketplace, from uploading pictures, to writing content, to handling orders and receiving payments. I want each artisan to be able to manage the complete process of selling their products on Sharqi, which will give them more control and sense of responsibility. I believe this will make our business model more scalable and sustainable.
Other than Sharqi Shop, we have been creating online stores for different companies and brands in the region, which is currently generating 90 percent of our revenues.  My goal is to create an e-commerce agency that provides customers with high quality online stores that are built following the highest up-to-date standards and technology. I think there's a big gap in the market that needs to be filled.
What would you advice another person who migrated from their country and wants to create a business? 
First and most importantly, they need to know if they can register and run a business in the country were they are. Getting hired by a startup first would be very helpful to learn everything they need to know about entrepreneurship and how the ecosystem works. This will also help them avoid some mistakes they might fall into due to the lack of experience or knowledge.
Always remember that it is very important to validate your idea before jumping to execution. Moreover, think of the revenue model of the company before you start and how you would attract and retain customers. Be realistic when doing this. Finally, be flexible and open to opportunities that come your way.
Main photo: Courtesy of Saleem Najjar
Photography: Valentina Primo
©Startups Without Borders