The 6th edition of the international IGNITE conference 'Rebuilding Futures' by SPARK, is kicking off on November 28th in Amsterdam's Muziekgebouw, gathering key players in the refugee entrepreneurial startup ecosystem to network, dialogue and connect.
The conference, which will host a variety of entrepreneurs, education experts, private sector, governments, academia and NGOs, will also set the stage for the Startup Roadshow final Demo Day, where the winning Syrian startups across 5 cities in Jordan, Lebanon, Iraq and Turkey will pitch their businesses.
Bringing in a diverse panel of specialists, entrepreneurs and practitioners, the conference sets off to challenge participants to collectively think of post-conflict environments, bridging the gap between higher education and employment, promoting entrepreneurship as a viable solution for youth unemployment. Here's 7 of the most exciting speakers:
1. Femi Oke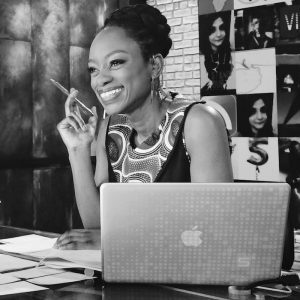 Femi Oke will be the host of IGNITE 2018. She is a senior Al Jazeera international journalist and anchor, broadcaster, and the co-founder of the diverse moderators bureau "Moderate The Panel." Since the 1980s, she has worked for BBC television and radio, Sky TV, all U.K. terrestrial television networks, CNN, U.S. public radio and Al Jazeera. Oke's reporting has been recognised by the Economic Community of West African States (ECOWAS), the African Communications Agency and InterAction. She's British by birth, Nigerian by parentage and a Washingtonian by zip code. You can connect with her anytime via Twitter @FemiOke.
2. Dania Ismail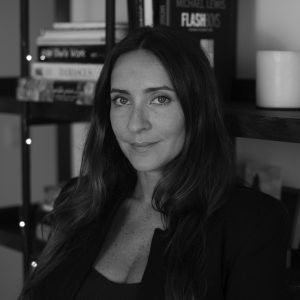 Dania Ismail is the co-founder of Jusoor, an NGO created to harness the potential of Syria's youth through education, career development, entrepreneurship and community engagement. She is the Founder and Director of the Jusoor Entrepreneurship Program. Dania is currently the Director of Strategy at Telfaz11, one of the most influential and creative digital media companies in the region. Previously, she also served as Strategy and Business Development Manager for MBC Group, the largest Broadcast/Media company in the Middle East.
3. Patricia Atkinson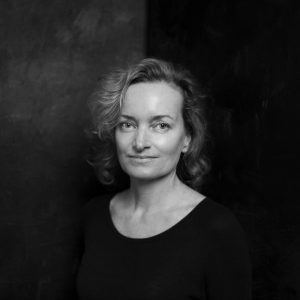 Patricia Atkinson is Chief Program Officer at IKEA Foundation, overseeing the Foundation's grantmaking, which supports the creation of sustainable livelihoods and the fight against climate change.  Previously she worked at the Bill and Melinda Gates Foundation on global health programming, supporting the development of product development partnerships, and health systems and financing solutions for the delivery of new health interventions. Previous to entering the development sector, she worked in a variety of roles in the IT and communications sector. Patricia has a BA and MBA from Stanford University.
4. Kilian Kleinschmidt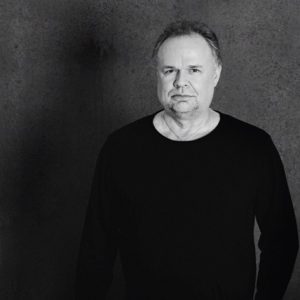 Kilian Kleinschmidt is a humanitarian and refugee expert with over 25 years of experience in a wide range of countries, emergencies and refugee camps as United Nations official, Aid worker and Diplomat. He is the Founder and CEO of Innovation and Planning Agency (IPA), which connects marginalised parts of the globe with technological resources needed to catalyse change. Kilian managed the Za'atari refugee camp in Jordan from 2013-14 on behalf of UNHCR.
5. Femke Halsema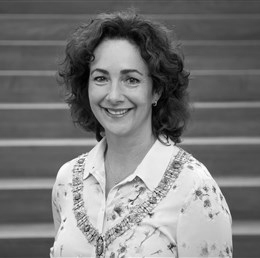 Femke Halsema is the current Mayor of Amsterdam. Educated as a criminologist, she held several positions in public administration, among which chairperson in the Dutch House of Representatives and political leader of GroenLinks. She left national politics after twelve years in 2011, aspiring to contribute to solving social problems on a more practical level. Since her departure from political life she has worked as a director in businesses, the semi-public sector and the cultural sector.
6. Simone Zeh Atanasovski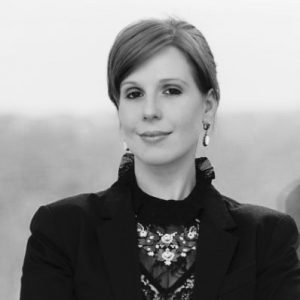 Simone works within the SME Finance and Development Group at the European Bank for Reconstruction and Development (EBRD), where she specialises in product development and SME policy dialogue, and oversees the SME work under the Bank's Refugee Response Programme in Turkey and Jordan. She has been with EBRD since 2009; as an Economic Analyst; supporting the Banking team in SME capacity building; and coordinating SME advisory services in Western Balkans and South-East Europe previously.
7. Alain Nkurikiye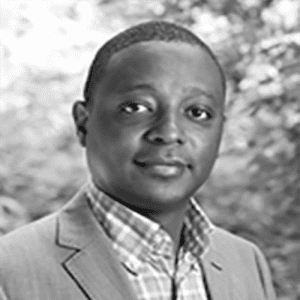 Founder and CEO of Wajenzi, a crowdfunding platform promoting Dutch and Diaspora investment in SMEs in Africa. He believes that African Repats have the potential to reduce poverty and enhance economic development in Africa due to their high entrepreneurship spirit, the remittances they send back home that can fund SMEs and the skills/knowledge they can transfer. Alain has more than 15 years experience in investment in financial institutions and SME development in Africa and Europe. He is currently a consultant at IOM (United Nations International Organization for Migration) and GIZ (German Development Agency). He is also a member of EMEN (European Migrant Entrepreneurship Network) where he focuses on enabling migrant entrepreneurs to get access to finance. He is an Advisor of DIYLaw (a legal tech company based in Nigeria) and Youth works Africa (a Fintech company based in Vienna).
Get tickets for the conference and see all the speakers here.