We meet Reem Sabouni, the Syrian entrepreneur supporting mothers through Montessori education.
By Shadw Helal
Mom's club main office certainly speaks for itself. Set in a small, cozy apartment with home vibes, the setting allows for mothers to interact with other mothers, relax, read books, have some time for themselves while their kids have fun in the entertainment area. The club's offices are set in Cairo's satellite city of 6th of October, an area known for its green areas, its larger avenues, and a square that grew to become "Little Damascus." And at the forefront of this buzzing club, Reem Sabouni, an unstoppable woman whose passion for education garnered the interest of 9.000 women in Egypt and beyond.
Sabouni was born and raised in Damascus and moved to Egypt in 2012, leaving behind her home country, family and her job as a kindergarten principal, with only one goal: to provide a safe, stable life for her only son."I had to leave my job, I felt frustrated without work, away from my home country, I had nothing, I had to start from zero,'' says Reem as we begin the interview.
Following her separation from her husband in 2011, her only drive and inspiration was her son. "All my life revolves around motherhood, it's what made me survive my life turbulences, my child is my motivation to and make it up for the loss of his country, home, and family," she says. 
The Syrian entrepreneur serving 8.000 women in Cairo through her Mom's Club Cairo. Read her story here: https://startupswb.com/7-migrant-entrepreneurs-going-from-dreamers-to-founders-in-cairo.html

Posted by Startups Without Borders on Thursday, October 11, 2018
Like most mothers, Sabouni wanted her son to grow and learn in a healthy environment, a stable mental and psychological state despite the traumatic changes they were undergoing. She also wanted to help other mothers who are experiencing similar circumstances; but she noticed there was a gap. ''We have many trainings in different work-related aspects, but we don't have that for motherhood; and it is the the hardest job, you're basically working 24/7 with your kids,'' she explains, recalling the moment she was inspired to create her motherhood-focused business.
A mother, an entrepreneur, and an educator at heart, Reem graduated in Arabic literature at the Damascus University and got her educational qualifications at the Syrian Virtual University (SVU). Since then, she has invested her passion and experience in dealing with children into a startup that can change how mothers perceive and practice their motherhood, and help create a conscious environment for mothers and mothers-to-be: Mom's Club.
''We have trainings in different work-related aspects, but we don't have that for motherhood; which is a 24/7 job.''
More than venue for mothers to meet and mingle, Mom's Club a hub created by mothers to mothers, that allows them to coexist in a healthy informative space, equipped with all the right books, a kids space, and all the support they can get from experts and from each other.
The starting point, she says, was learning the Montessori method, a child-centered educational approach that is based on scientific observations of children from birth to adulthood. "It has opened new horizons for me; it was a turning point in my life, it changed my perspective of childhood and life as a whole, it made me believe the  motherhood experience is worth studying and I enjoy it," says the 32-year-old entrepreneur. She started studying Montessori in 2012, and graduated in 2014 from MEPI Institute.

That first step was the beginning of an endless ride of learning and contributing, which began with a job as a Montessori kindergarten teacher and a drama teacher in an international school, only to drive her further to become an activist for refugee children. She worked with Unicef and Terre De Hommes TDH on projects that support refugee mothers, then as a project coordinator of protection and psychological support for syrian children.
Assisting other refugee mothers only ignited her passion further and do volunteering work. In 2016, she joined the Souriat association and the Refugee women network as an active volunteer, while becoming the Head of the Cultural Sector at the Syria branch of the Arab Union for Specialized Women. Amongst other initiatives, she and spearheaded "my book to him,'' an initiative that gathered used books from donors and gave them out to Syrian children in 6th of October city.
Later in 2016 she earned a TOT (Training of trainers ) from Seaford University, and started training mothers on Montessori education, and how to apply it in their homes. That was the initial seed to what then would become Mom's Club, guided by her experience with children, her knowledge of Montessori, and the lack of available guidance for mothers.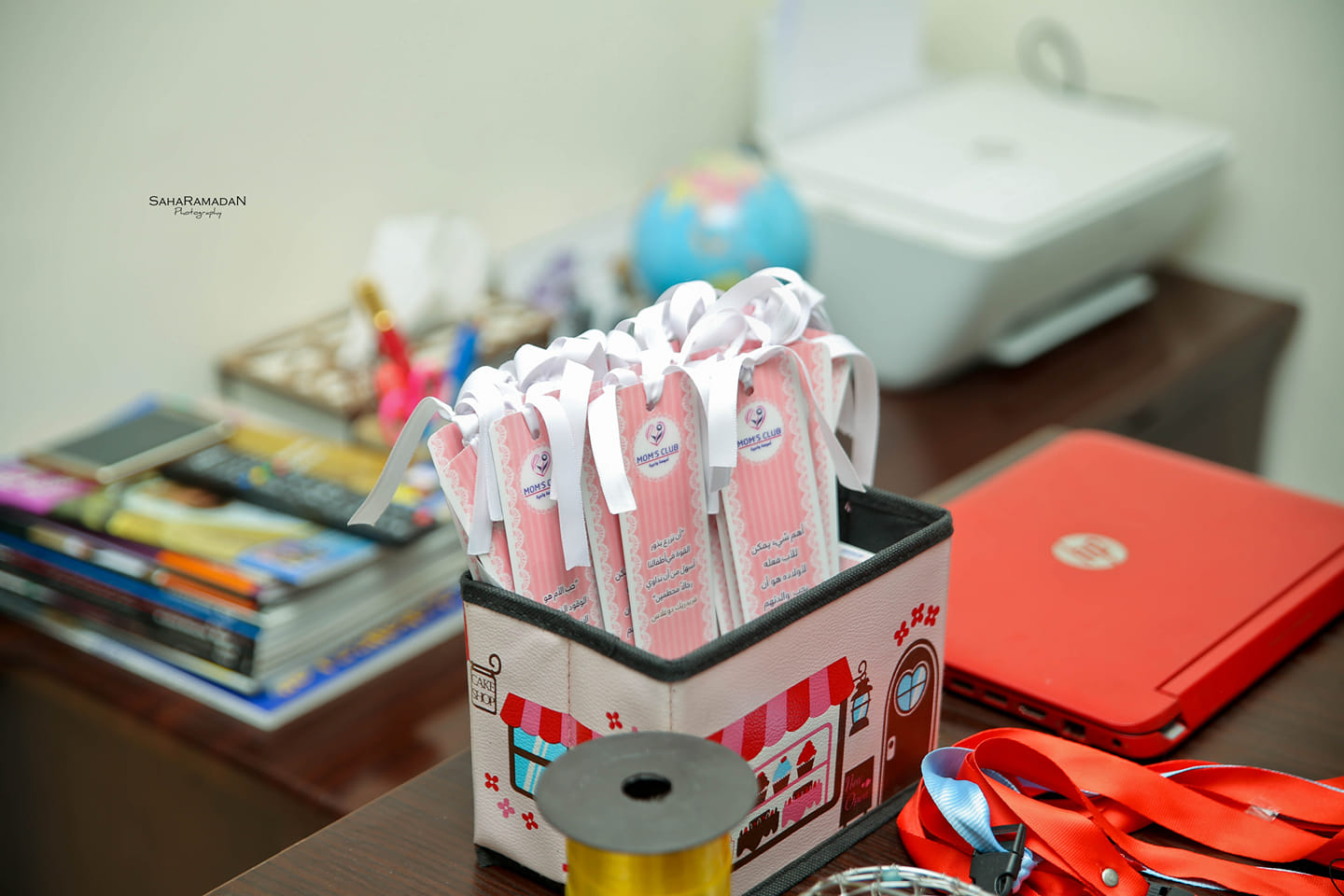 "I'm one of many women living the same challenges and experiencing the same problems, so I decided to help other women, since I knew the way; Montessori helped me a lot, and I wanted to share and spread the knowledge'', explained Reem.
The club targets refugee and migrant mothers specifically, as they are subjected to obstacles of transition, adapting along with their kids, creating a new life and trying to balance it with healthy child upbringing, as well as their need for psychological support. "Motherhood is enjoyable and every challenge, every bump in the way teaches me and makes me want to share my experience with other mothers, specially refugee and migrants mothers,'' says Reem.
"Kids are becoming collateral damage, moms don't know how to deal with their kids."
Reem explains that challenges for refugee women who are supporting the family are harder, as they don't have enough time to spend with their kids and listen to them, and they're mentally and psychologically pressured. But so are the children. ''They have discipline problems, and kids are becoming collateral damage, moms don't know how to deal with their kids,'' explains Reem. And this is where Mom's Club comes in.
The venue has a rich library for the mother and children; they offer workshops, educational courses for child upbringing, consultations regarding raising children, and support for the mothers. The club also has a community where they belong and feel less alone on their motherhood obstacles, and it all serves their main goal: having mothers who are aware and well oriented of motherhood challenges, how to embrace the experience and have child upbringing skills. "Our motto in Mom's Club is ''conscious motherhood'', when the mother is aware she can overcome more obstacles in her life easily," explains Reem.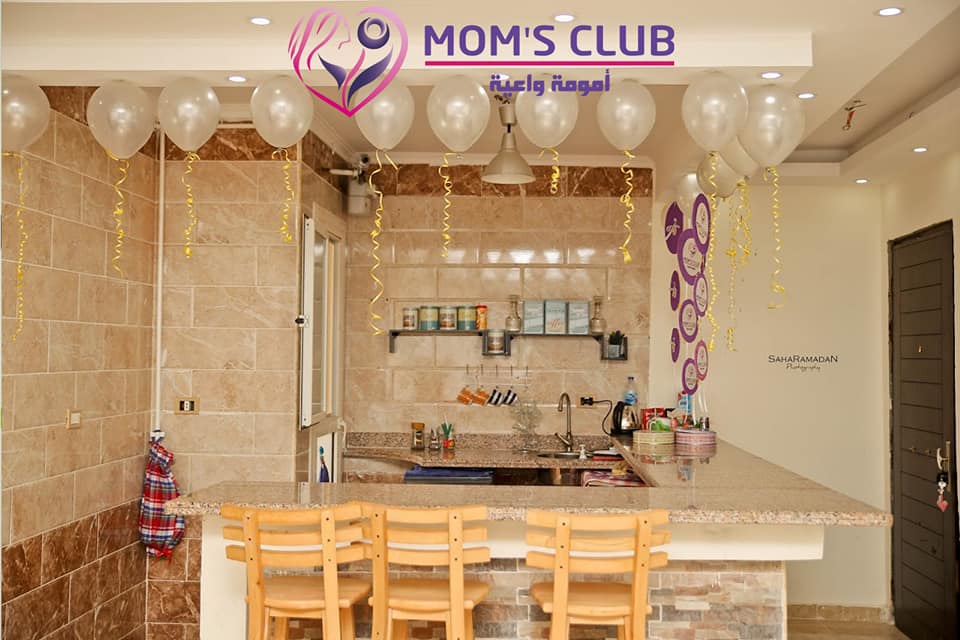 Mum's club acts as a diversity hub, they gather mums from different origins and hence kids get exposed to different cultures, nationalities, and similar circumstances. They learn to adapt and blend in the community. They also offer workshops and courses for kids; like skills development classes, entertainment classes. ''We cater for children because children are inseparable from their mothers, and at the same time we want this place for mothers to mentally rest'', explains Reem.
With more than 9.000 moms following their online activity, 100 customers, and 100 mom volunteers in different specialities; marketing, graphic design, training and consultations, they have been receiving positive feedback, and requests to open new branches. We're getting requests to open more branches of Mom's Club in Cairo and different areas in another countries as well', Reem tells us.
The lack of funding is what's keeping them confined to one branch, but only for now. Reem has big expansion plans for Mom's Club over the next few years, which include a charity extension that will help serve the migrant and refugee mothers. "We want to have a charity part to serve refugee mums, we already provided a number of free workshops for mums specially refugee and migrant mums,'' she says.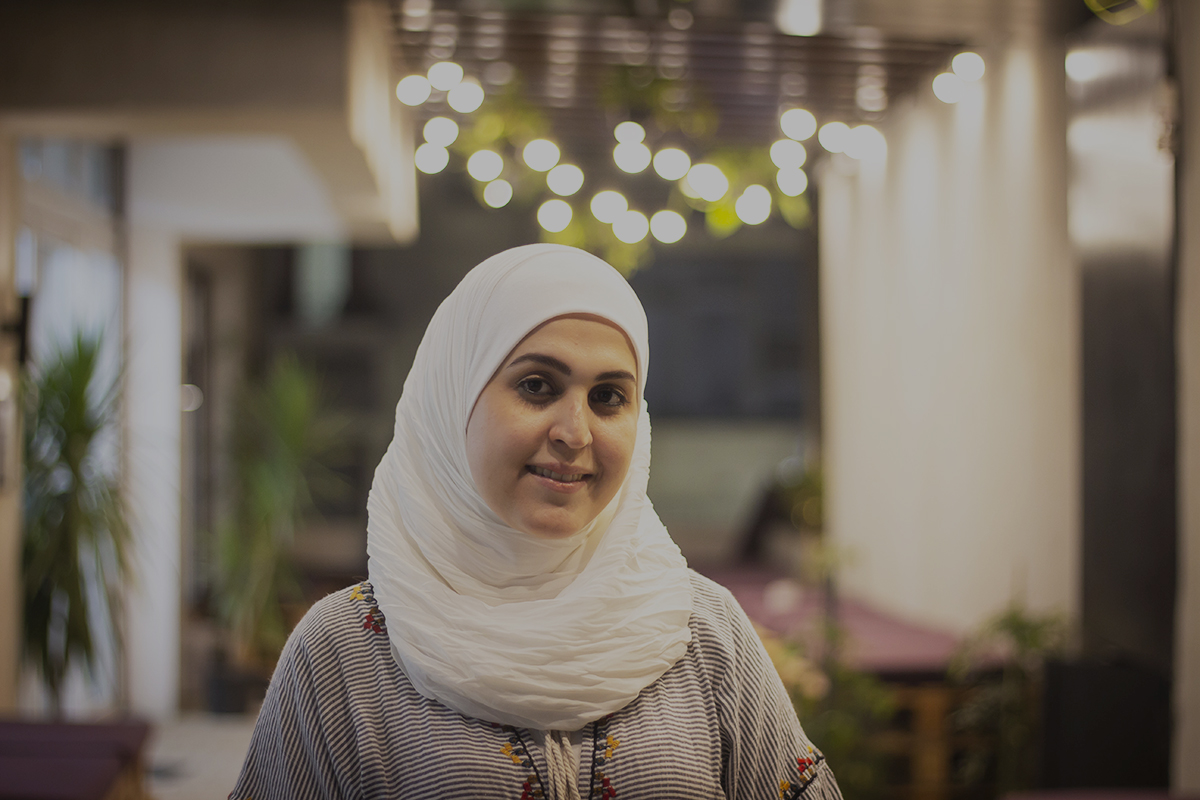 "We're getting requests to open more branches of Mom's Club in Cairo and different areas in another countries as well."
What's next? The sky is the limit for Reem, who reveals she is working on an Arabic online platform for arab women to access every service online, and a blog to spread child upbringing awareness among women, and spread positive discipline concepts. "We want to reach out to every Arab woman and we need to enrich and revive the arabic content in raising kids'', she stresses.
Reem plans to grow her business, blog about women's health and women related topics, and have a comeback to her comic book writing. she hopes to publish new ones and revive her passion in comic creation. "I stopped because there was no available place to showcase my work, but I still have the passion. I have ideas of comics for early childhood and I have ambitions in that area.''
For Reem, it is hardship that has moulded her success, and polished her ambitions. She is a positive example for mothers out there in resilience, to be problem solvers rather than settlers, to create opportunities out mess. Her tip of advice for other entrepreneurs? passion is important, but so is education. "If you have  a passion follow it, read about it, and educate yourself. There is accessible knowledge everywhere.''
Main photo by: Lenah Hafez.
©Startups Without Borders.