Refugee founders are not the exception to the norm. Around the world, from the Netherlands, to Australia and the USA, newcomers are radically changing the reality around them. We've listed 6 impactful, thought-provoking and inspiring stories, as told by their protagonists through a TEDx talk.
By Valentina Primo
"What was your first memory as a child? Mine was running down the stairs of our building in Kuwait because the Gulf War had just started. I was 5 years old crying over losing my toys… Little did I know that I also had lost my identity." With this piercing memoir, Tey Al-Rjula begins his account of a mindblowing story that took him from Kuwait to Lebanon, to the UAE, and the Netherlands, where he spent two years in a refugee camp.
Just like Tey – who ended up creating a gamechanging technology to assist the world's 10 million stateless people with a virtual ID – there are countless refugee founders changing not just the world around them, but also the mainstream narrative, which too often portrays them as passive social actors.
From Iranian fashion bloggers, to non-profit founders, blockchain enthusiasts, and award-winning doctors disrupting international aid, we've compiled 6 TEDx talks by refugee founders that will challenge perceptions – and inspire entire crowds.
1. Tey El Rjula: The Invisible Man
"230 million children under 5 do not have birth certificates. 71 million are in India. Half of the children in Africa are born without birth certificates. Half of the Syrian children in refugee camps in the Middle East are unregistered." With a poignant speech and powerful statistics, Tey Al-Rjula illustrates a reality often untold: the world's invisible children, explaining how blockchain can leverage on technology to turn them visible.
"Together with my team, we have the mission of zero invisible children by 2020," says the entrepreneur, whose startup, Tykn, offers a digital identity management system that allows public and private institutions to share and request personal data. 
"It's not only about those children in Africa. It's about your children as well," he says. "We are creating chances for my and your children, so that they will never be invisible and they grow up to be incredible."
Read the full interview with Tey here.
2. Anna Nooshin: From refugee to entrepreneur
"When you feel insecure, just remember: you are either comparing yourself to someone else – which is a waste of your time – or you have too many options in life," says Anna Nooshin, a fashion blogger, online entrepreneur and author. And she sure knows what she means. 
Today, the entrepreneur who fled her hometown of Teheran in 1993 to reach The Netherlands, boasts over 2.5 million views per month on YouTube, and is quickly becoming one of the most influential style icons in the Netherlands.
Soon after graduating, Anna co-founded the webzine NSMBL, one of the biggest lifestyle websites in the Netherlands; and since its incredible success, she has launched her own lingerie line at Hunkemöller, published her own book, and started a jewelry line, Anna + Nina.
"I do not let my past define me. I wake up every day and thank whatever is out there, or the universe," she says in this inspiring talk.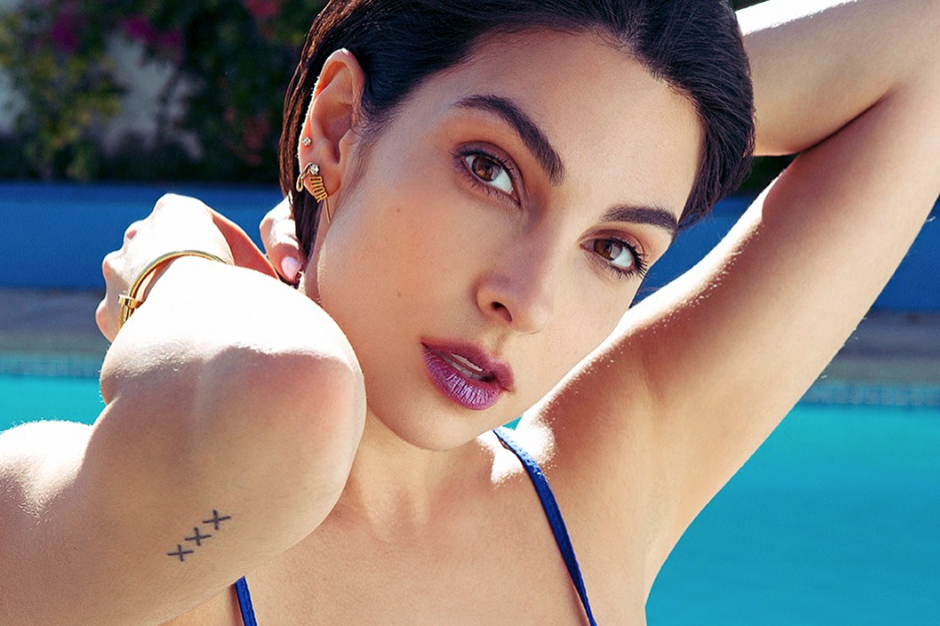 3. Saba Abraham: A Refugee's Dream
Saba's journey began in her home country of Eritrea, which she had to flee towards Sudan, before reaching Egypt and later in Australia as a refugee in 1992. Her lifetime has seen her adopt a variety of roles in her life: a freedom fighter, penniless refugee, celebrated community leader and now, a successful businesswoman.
Saba is the founding member of the Queensland African Communities Council and the President of Eritrean Australian Women's and Family Support Network.
4. Walid Issa: Entrusting our future to our youth
"As a child refugee, we would hear the term 'Peace Process' on mainstream media by politicians on the radio. Whenever we heard that term, the next morning we woke up with more violence on the ground," says Walid Issa. "I was determined this would not be the reality for my children."
A 25-year-old Palestinian from Bethlehem, Walid was born in the Deheishe Refugee Camp, and attended a Christian school in Bethlehem where he was introduced to his American family, who hosted him for six years. 
Walid co-founded the Shades Program on Negotiation, and helped connect Palestinian businesses and faith leaders to the State of Minnesota. After earning his MS in Applied economics, Walid joined a Minnesota-based government affairs and consultancy firm where he advised local, national and international clients including Palestinian businessmen, companies and NGOs.
He has also worked as an Investor Relations Director at Siraj Investment Fund Management Company, the first Palestinian private equity fund, and serves on the board of several respected American and Middle Eastern organizations.
5. Adel Albaghdadi: Beyond Labels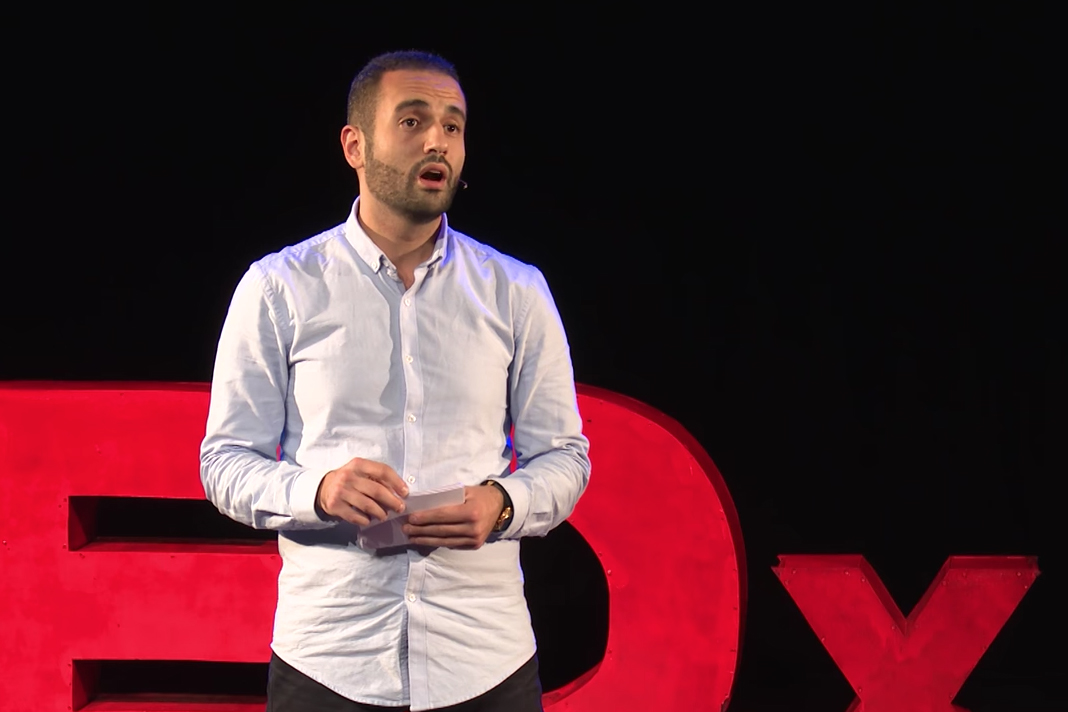 Adel, who left Syria towards the Netherlands, calls himself a "changemaker." Every day, he makes the conscious decision to expand his boundaries and be part of the solution, not the problem. From that belief, he strives to create a more meaningful, transformative and sustainable change for the better well-being of all. 
With that in mind, he founded WE Organization in the Netherlands, a young, socially conscious and action-oriented initiative focused on developing different projects aimed at different segments of society. These projects focus mainly on combating xenophobia, developing new links and promoting social integration.
6. Waheed Arian: Integration and Contribution of Immigrants
"Do we filter humanity by shutting the doors to millions of refugees and immigrants who could be changing the world for good?" Waheed Arian ponders on the capacity of humanity to visualize opportunity, as he unveils his story, from Afghanistan to the UK, to building one of the world's most impactful non-profits: Arian Teleheal.
The organisation uses volunteer doctors from the UK (NHS) and the US, along other countries, to advise colleagues in war zones and low-resource countries using encrypted social media, enabling real-time discussions on the best available care for patients. The application now counts with 100 volunteer doctors and is soon expanding to rural areas of Uganda and South Africa, as well as other African and Asian countries.
Read the article about his talk at TEDx Rome Salon here.