From Dubai to Amman and Ramallah, the MENA region is buzzing with incubators and competitions offering entrepreneurs the chance to propel their ideas. We've listed 7 opportunities to apply this month.
BY ABDELAZIZ MOUSSA
1. Seedstars World is coming to Ramallah!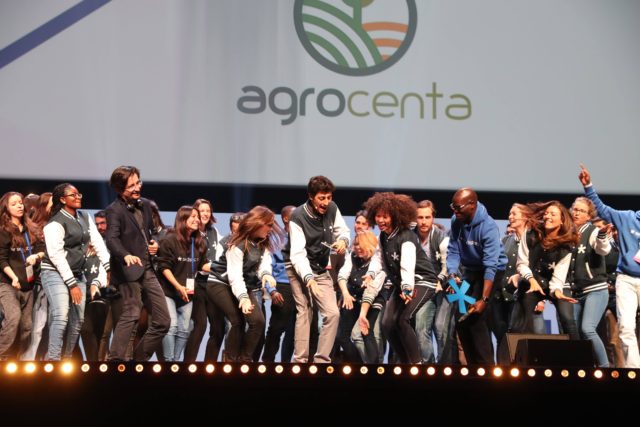 Seedstars will choose the 20 top startups in Ramallah, who will be invited for a training delivered by the Seedstars team as well as local and regional mentors.
After working closely with the entrepreneurs, the top 8 startups will be invited to take part in jury interviews with top investors and compete to be crowned the most promising seed-stage startup of Seedstars Ramallah 2019. All the startups who will be selected to the local jury panel will also be rewarded with one free month of our brand new Investment Readiness Program.
The winning startup of Ramallah will join the Regional Summit, where it will have the opportunity to be selected to join the 3 months Growth Program Online and the Global Seedstars Summit – with the chance to win up to USD500.000 in equity investment. Seedstars is a catalytic platform for high growth emerging market startups.
Apply now here before 22 August.
2. The Startup Roadshow in Lebanon, Jordan, Iraq and Turkey
The  Startup Roadshow, organized by Jusoor and SPARK, in collaboration with Startups Without Borders, is the world's first startup competition for Syrian entrepreneurs across the Middle East.
The roadshow competition will stop across 5 cities in the Middle East to hold 5-day bootcamps for startups with at least one Syrian founder. Throughout Beirut, Amman, Erbil, Istanbul and Gaziantep, 100 teams of entrepreneurs will be trained at the bootcamps, and 2 finalist startups from each location will head off to Beirut for the final Demo Day, where top startups with cash prizes of up to $15.000.p the
The three top winners will also get a trip to Amsterdam, to pitch during the Ignite 2019 conference.
Apply before August 25th here.
3. Intelak Incubator cohort #6 – Dubai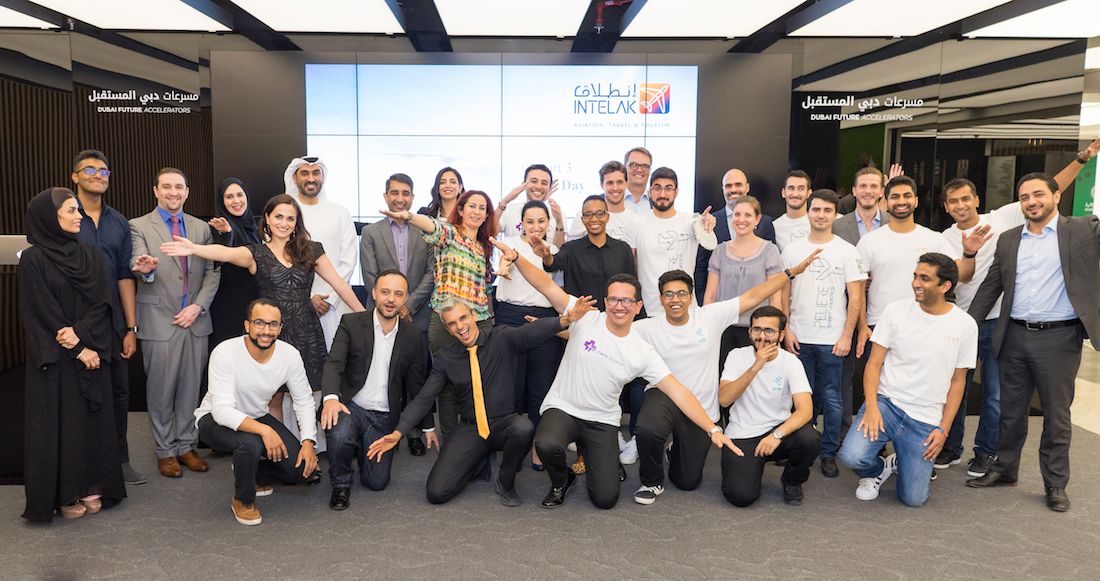 Intelak Incubator are looking for startups with an existing prototype or solution, that will redefine a particular travel moment – from home to destination, and everywhere in between.
If your startup is selected as a finalist, you will gain exclusive access to a 4-day pre-incubation bootcamp from the September 15 to 23 in Dubai. You will work with industry experts as well as leading business mentors to validate your startups' market fit and build a pitch deck. You will then be given the chance to present your pitch deck to senior management at the Emirates Group, GE, Department of Tourism and Commerce Marketing and Dubai Technology & Entrepreneurship Center. These judges will choose four winning startups to enter the Incubator.
If you are selected as a winner, you will receive a cash prize of up to AED 50,000 (distributed at key milestones) and will enter Intelak's three-month intensive learning-by-doing incubation programme. The programme consists of structured workshops, mentorship, and a space to build your venture at DTEC, the Dubai Technology & Entrepreneurship Center in Silicon Oasis. It is important to note that you will retain all equity and IP. It is mandatory that at least one individual from your startup is present at all the workshop sessions. 
Apply now here before 30th August. 
4. Finance Forward: MENA 2019 – Amman
Village Capital and MetLife Foundation are looking for entrepreneurs with tech and tech-enabled solutions to challenges around financial inclusion and economic mobility for low to medium income consumers in the Middle East to join the Finance Forward MENA investment readiness program in Amman, Jordan in November 2019.
For their Finance Forward MENA Financial Inclusion accelerator, there're looking to support entrepreneurs that have solutions that help people and families feel secure in their ability to meet day-to-day needs, face and recover from the unexpected, save and invest for the future, and build wealth to thrive. 
Entrepreneurs will benefit from Village Capital's award-winning curriculum, intensive feedback from their peers, and connections and one-on-one mentorship with potential customers, investors, industry experts, and MetLife employees. Village Capital will cover the costs associated with traveling to Amman, Jordan and two participating companies will be eligible to receive up to $25,000 in capital.
Apply now here before 30th August.

5. Ibtikari Program 5.0 – Dubai
StartAD, the Abu Dhabi-based global accelerator powered by Tamkeen and anchored at NYU Abu Dhabi, in collaboration with Khalifa Fund for Enterprise Development (KFED), has opened applications for Ibtikari 5.0. 
Ibtikari 5.0 offers an intensive five-month incubation programme aimed at helping UAE nationals advance their tech startups. The programme will commence on 22 September 2019 and conclude during UAE Innovation Month in February 2020.
Six finalists will receive grants from KFED worth AED 10,000, whereas one team will win a grant of AED 25,000. Startups will also potentially be considered for further funding by KFED and startAD. To qualify, startups must be technology-enabled and have early traction in the market with existing customers, pilot projects, or partnerships with stakeholders. In addition, the founding team should have at least one UAE national and a minimum of two fully committed team members.
Ibtikari will train participants to scale their businesses, secure pilot projects with local corporations, and become investment-ready. The program will include a five-day bootcamp in September and a two-day bootcamp in November. Six out of the twelve teams will then be accepted into the incubation program, which will comprise a series of customized training sessions, workshops, and one-on-one meetings with Ibtikari mentors.
Apply now here before 1st September.
6. Expo Impact Grant Cycle #5 – Dubai
A chance to receive a grant that reaches up to USD 100,000 and become part of the Expo Live Global Innovators Community.
The Expo Live Innovation Impact Grant Programme aims to fund novel and innovative solutions that encapsulate the spirit of Expo 2020 Dubai's overall theme: 'Connecting Minds, Creating the Future'. Expo's three subthemes, Opportunity, Mobility and Sustainability, are focus areas for funding.
The programme awards funding of up to USD 100,000 each to social enterprises, startups and grassroots projects from around the world, based on their potential to impact the environment positively and generate real social value.
Expo Live is funding solutions in both developed and less developed markets, building a platform for knowledge exchange and co-creation. Entrepreneurs, SMEs, non-profit organisations and government entities are encouraged to submit their solutions for consideration. 
Apply now here before 15 September. 
7. Techstars Hub71 Accelerator – Dubai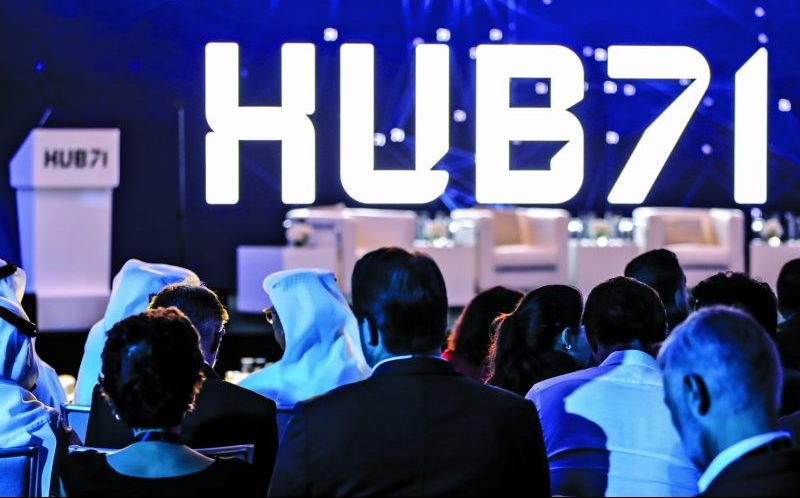 Based in Abu Dhabi, the Techstars Hub71 Accelerator is open to startups addressing technology innovations across a variety of business verticals including ICT & semiconductors, metals & mining, healthcare, real estate & infrastructure, petroleum & petrochemical, renewal energy, and utilities. The program will have a specific focus on solutions in the AI, analog/digital interfaces, AR/VR/mixed reality, blockchain, cybersecurity, digital media, IoT, payment technology and robotics spaces.
Techstars is the worldwide network that helps entrepreneurs succeed. Their 13 week mentorship-driven accelerator programs provide in-depth foundational content that prepares you to run your startup, plus strong mentoring relationships with experts in your industry and in all aspects of entrepreneurship. 
Apply now here before 13th October.