Beirut-based startups Jellyfish and Smart Budget have just won the Startup Roadshow semi-finals in Beirut, held at the Beirut Digital District on September 12th.
By SWB Team
The startups are now one step closer to winning up to $15.000 at the finals, to be held on October 25th in Amman, following 5 Demo Days in the cities of Erbil, Amman, Gaziantep and Istanbul.
The Startup Roadshow, organized by Jusoor and SPARK in partnership with Startups Without Borders, is the world's first competition for Syrian entrepreneurs in the Middle East, and is now running its second edition, following a successful tour across the Middle East in 2018.
At the end of the tour, three winning startups will be crowned, with the chance to get an all-expense-paid trip to Amsterdam, to pitch at the SPARK Ignite Conference next November.
Jellyfish and Start Budget emerged the winners of a local competition that saw 20 Lebanon-based startups take their pitch to the stage. The Demo Day was the conclusion of 5 intensive days of bootcamp, where the entrepreneurs got training in business modelling, customer validation, digital marketing and pitching.
Jellyfish, founded by Syrian siblings Muzna and Alaa Al Zhouri, is a social startup that recycles used plastic bags and manufactures various products, using crochet.
"We are very happy with this victory. Our project has already seen the light, but it will now see the light around the world. We are refugees here. And, while many countries are unable to find solutions to the problem of plastics and unemployment, we are trying to make a small change. Our win is a great achievement for the project and the ladies who work with us. As a starting point for each country, our project will work. We are excited to move onto the next stage and reach the final prize, and apply our idea everywhere. Our project aims to protect sea turtles and empower women economically, especially refugees, by creating job opportunities for them." says Muzna Aslan, founder of Jellyfish.
Smart Budget, founded by Anas Almoalem and Mohamed Yazen Suliman, is a mobile application that helps individuals to manage their budget through voice command, with a Business Account feature which would allow freelancers and small businesses manage the costs and revenues of their projects.
"When they announced that our startup project is in the second place that was incredible for two reasons. Firstly, my idea was tiny when I got involved in the competition; I never thought this small idea would deserve to win, but we polished it in the training sessions, which were very helpful to identify what differentiates us from other competitors in the market."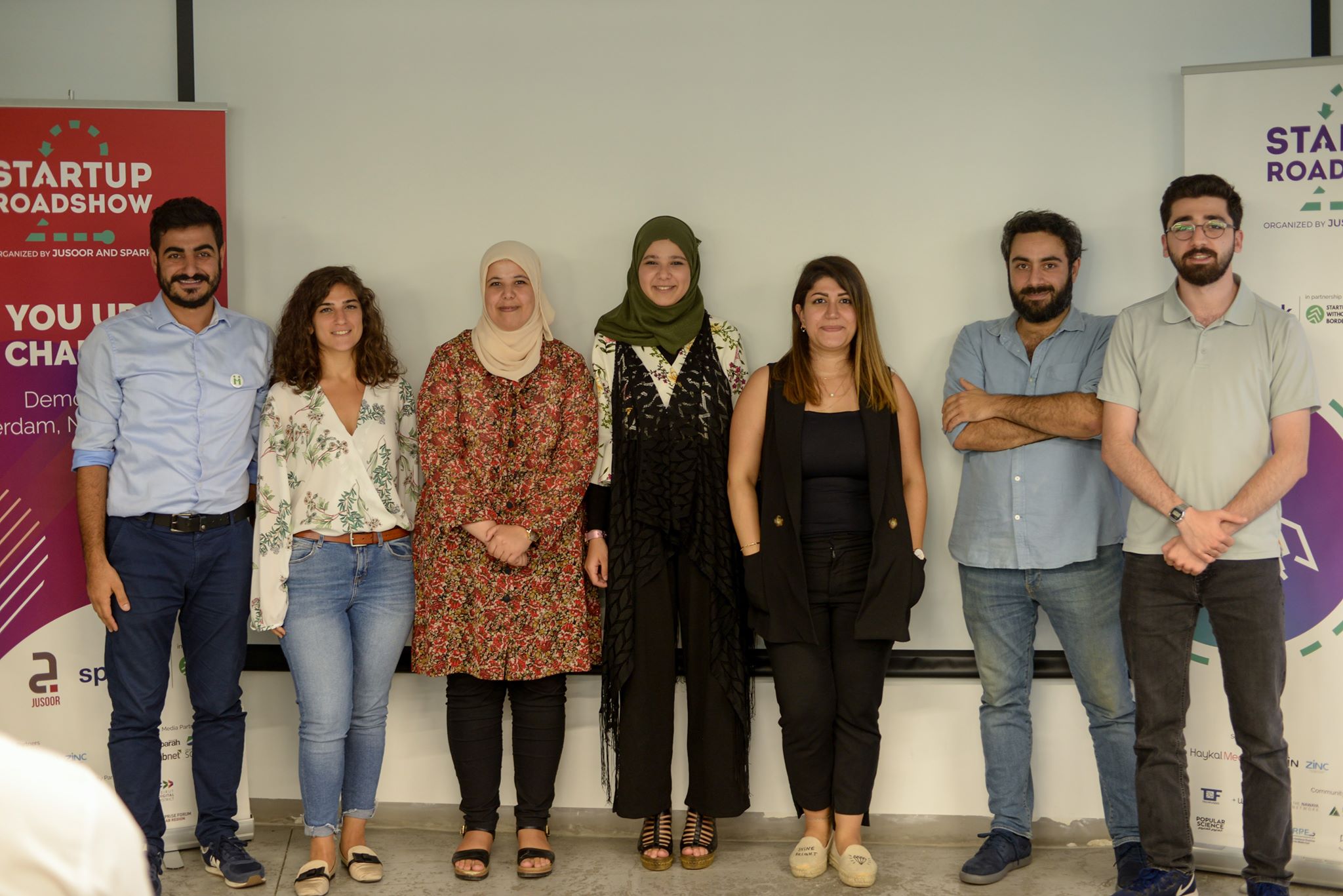 "Secondly, as an accountant and a programmer, my co-founder and I didn't have a chance to work in our fields after we moved to Lebanon. So this is a big chance for us to work on in our fields again," says Smart Budget founder, Anas Almoalem.
"We are delighted to have the opportunity to prove ourselves and to start a business in what we are passionate about. Now we are feeling more pressure because of the limited timeline, tons of work, and limited resources; but we are committed to making this project a hit," Anas Almoalem adds.
The roadshow has now moved on to Erbil, where twenty selected startups are battling it out for the semi-finals. Following along the tour, Istanbul and Gaziantep and Amman will see 60 other startup teams pitch, concluding in Amman, for cash prizes of $15.000, while the second and third place winners will receive 10.000 and 7.000 respectively.
The winners will also get the chance to showcase their businesses on the global stage in Amsterdam, during the SPARK Ignite annual conference.