Fasten your seatbelt, and get ready to embark on an amazing ride with the most inspiring game-changers, entrepreneurs, adventurers, media powerhouses and business experts. The Startups
Without Borders summit is just about to start.
By Eathar Abul Nasr
Kicking off on 8-9 November 2019, the Startups Without Borders Summit is setting off to change the way we think of internationalization, gathering a wide range of CEOs, high-profile speakers, international investors, and trailblazers to re-shape the way we think of innovation. 
The summit is organized in partnership with AUC V-Lab, UNDP, and Facebook, and co-hosted by the Telling the Real Story Project – Facilitated by UNHCR, and will shed light on technologies to scale, female leadership, and impact investment, placing particular emphasis on refugee-lens investing and diversity as an asset for startups.
Here is a glimpse of some of the speakers that you definitely do not want to miss be at the summit. From media pioneers, to impact investment professionals, humanitarian activists, and tech entrepreneurs, the summit will 
1. Chaker Khazaal 
Chaker Khazaal is a Palestinian-Canadian reporter, speaker, and the author of Tale of Tala (2017) and the Confessions of a War Child trilogy (2013-2015), who was named by Arabian Business Magazine as the 1st amongst the 100 Most Powerful Arabs Under 40, and by Inc. magazine as one of  the 50 Powerful Arab Businessmen You Should Know.
Born in 1987 as a Palestinian refugee in Lebanon, Chaker grew up in Bourj El Barajneh camp in Beirut. He later immigrated to Canada, where he studied at York University in Toronto. A renowned author, journalist and speaker, Chaker has also founded a for-profit program that offers refugees and migrants contractual remote employment in e-marketing, graphics, social media management and web development. He has also cooperated with the Social Enterprise Project in Jordan to design the Chaker Scarf, embroidered by Palestinian refugees in Jordan.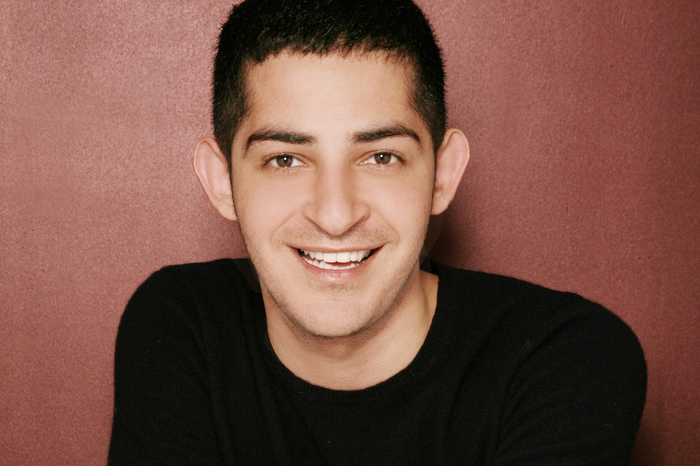 .
2. Hazami Barmada
Hazami Barmada is a thought leader, catalyst, social innovator, and impact strategist, who was recognized as "an agent for change" by Forbes. The entrepreneur, born in England to Syrian-Palestinian parents, has pioneered innovative work in the humanitarian sector has received funding and support from institutions including Cisco, Qualcomm, Turkish Airlines, World Food Programme, United Nations, HSBC, Silatech, UNHCR, Qatar Foundation, and many more.
She is as a catalyst for change, who in 2017 disrupted the development and humanitarian system when she launched the Global People's Summit, the first-ever 100% global online, immersive summit during the UN General Assembly. The online summit allowed everyday citizens to have a seat at the table and engage in  real time conversations through a digital platform. Barmada is also a member of the steering committees for the Refugees International Young Humanitarian Circle and Peace x Peace.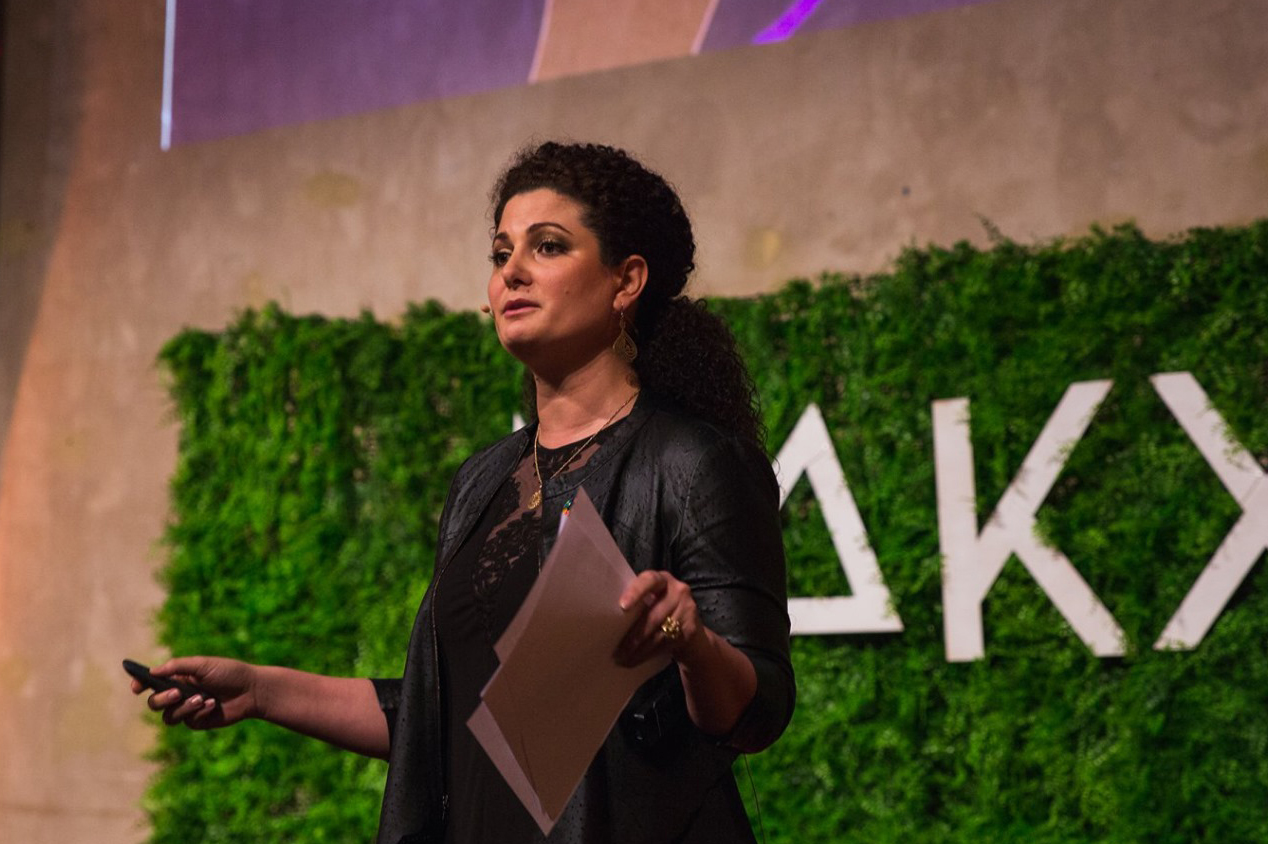 3. Omar Samra
Omar Samra is a force of nature. Known to be the first Egyptian to climb mount Everest, the 7 Summits, and to ski to both the North and South Pole, Omar is an entrepreneur and a public speaker who has taken on challenge after challenge since leaving a career path in Investment Banking in 2009. His first step as an entrepreneur was starting Wild Guanabana, one of the region's leading adventure travel companies. 
In 2017, he embarked on the impossible mission to cross the Atlantic on a boat, in a mission has today become a feature film, "Beyond the Raging Sea," a film by globally-renowned director Marco Orsini, in collaboration with UNHCR. The film sheds light on the plight of refugee crossing dangerous seas through his survival story of rowing 1,000 km across the Atlantic Ocean, before capsizing in a storm. Omar is an astronaut candidate and a former Goodwill Ambassador to the UNDP and an honorary ambassador to Nepal.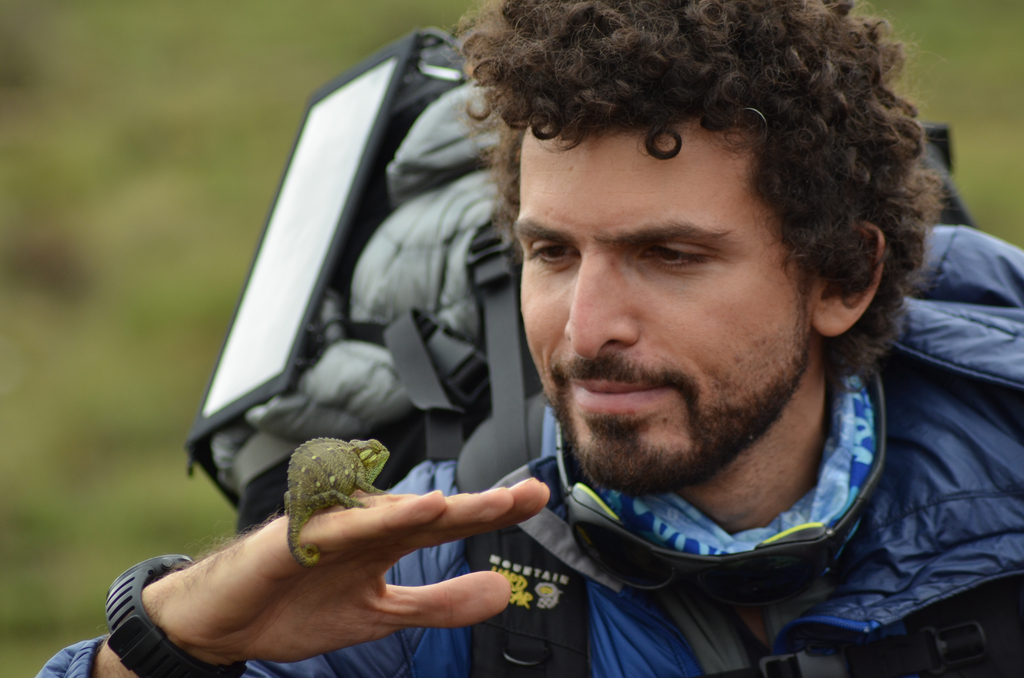 4. Omar Nour
Nour had an unusual road to becoming a professional athlete. At the age of 29, he weighed in at 105KG – after ripping his suit pants (twice!), he turned his life around by signing up for this first ever triathlon. Just 2 short years later, Nour earned his pro-card and started his professional triathlon career at age 31. In 2017, Nour announced he would be taking a break from triathlon to row across the Atlantic Ocean, with teammate Omar Samra.
Following a year of intense preparation, 'Team O2' set off on the grueling 3,000 nautical mile crossing, dubbed 'The World's Toughest Row', on 14 December 2017. Their route took them from La Gomera in the Spanish Canary Islands to Nelson's Dockyard English Harbour, Antigua. After 9 days of rowing, Team O2's boat capsized and failed to self-right in Great White Shark hunting territory, approximately 800km off the coast of Africa. The next 12 hours turned into a survival story of epic proportions before Nour and Samra were eventually rescued by a cargo ship.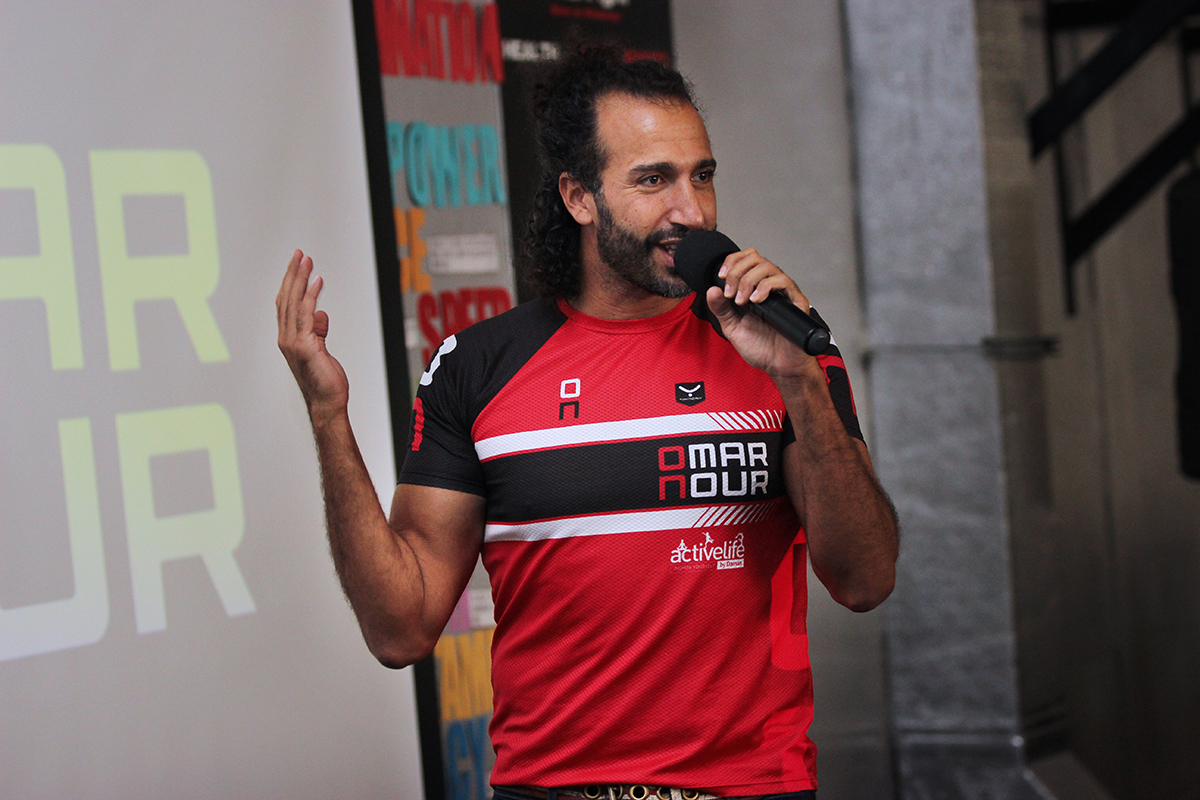 In May 2018, Nour and Samra announced 'Beyond the Raging Sea' – a documentary by globally-renowned director Marco Antonio Orsini which tells the story of their perilous Atlantic crossing attempt and fight for survival. The documentary also raises awareness of the plight of many refugees who are forced to cross bodies of water in a desperate bid for safe refuge. The film was featured in the 71st Cannes Film Festival and world premiered at the 3rd edition of the El Gouna Film Festival in September 2019.  It will make its global release in 2020.
Beyond the Raging Sea – official trailer

Beyond the Raging Sea is an action-adventure documentary about extraordinary journeys, harrowing ordeals and transformational discoveries, featuring jaw-dropping footage and narrated by those who survived it. Are you brave enough to watch? Don't miss the premier – 4pm TOMORROW at El Gouna Film Festival. For tickets: https://tinyurl.com/y3wvd6zuما وراء المحيط فيلم حركة ومغامرات وثائقي يحكي تفاصيل رحلة استثنائية، وكوارث فظيعة، واكتشافات تقود إلى العديد من التحولات، وذلك من خلال تتابع أحداث مثير يُروى على لسان من عاشوه. هل أنت جريء بما يكفي لتشاهده؟

Posted by Beyond the Raging Sea on Friday, September 20, 2019
5. Amy Mowafi
Amy is the Co-founder and CEO of MO4 Network, one of the leading creative agencies in Egypt, and the media powerhouse behind digital platforms CairoScene, Startup Scene, El Fasla, Scene Arabia, Scene Noise and Scene Eats. Born and raised in the UK, Amy moved back to Egypt in 2002 and began her professional career by joining 'Enigma' as a writer and worked her way up to Managing Director. Later on, she started MO4 Network alongside her three brothers which started as a team of four siblings is now an agency with over 200 employees with offices in Cairo and Dubai, and London. Amy is a great example of how her passion and persistence helped her achieve her wildest dreams.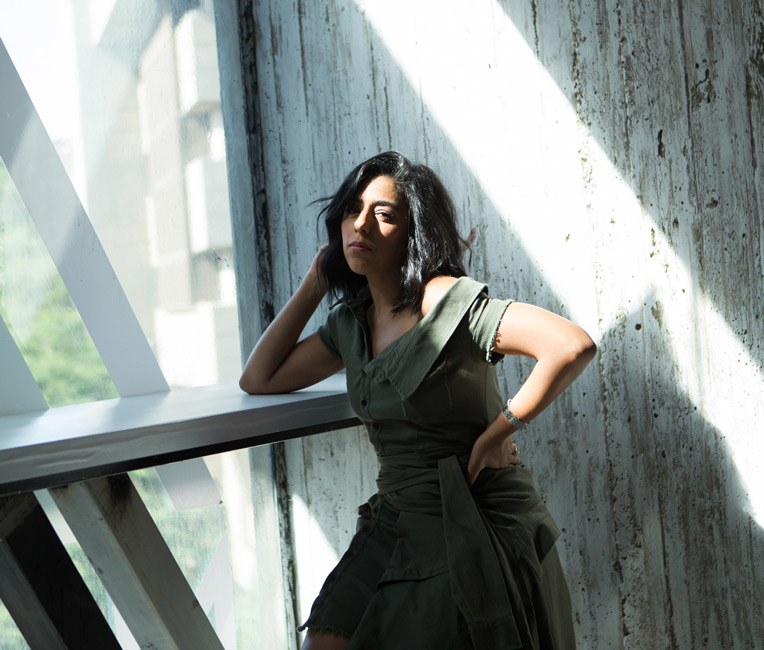 6. Charles Radiguet
Charles Radiguet is a Sales Program Manager for Facebook, dedicating his time to help small and medium businesses by showcasing how mobile can accelerate business success. He is developing and managing programs for Facebook and Instagram advertisers across Europe and Africa to optimize Facebook's advertising solutions.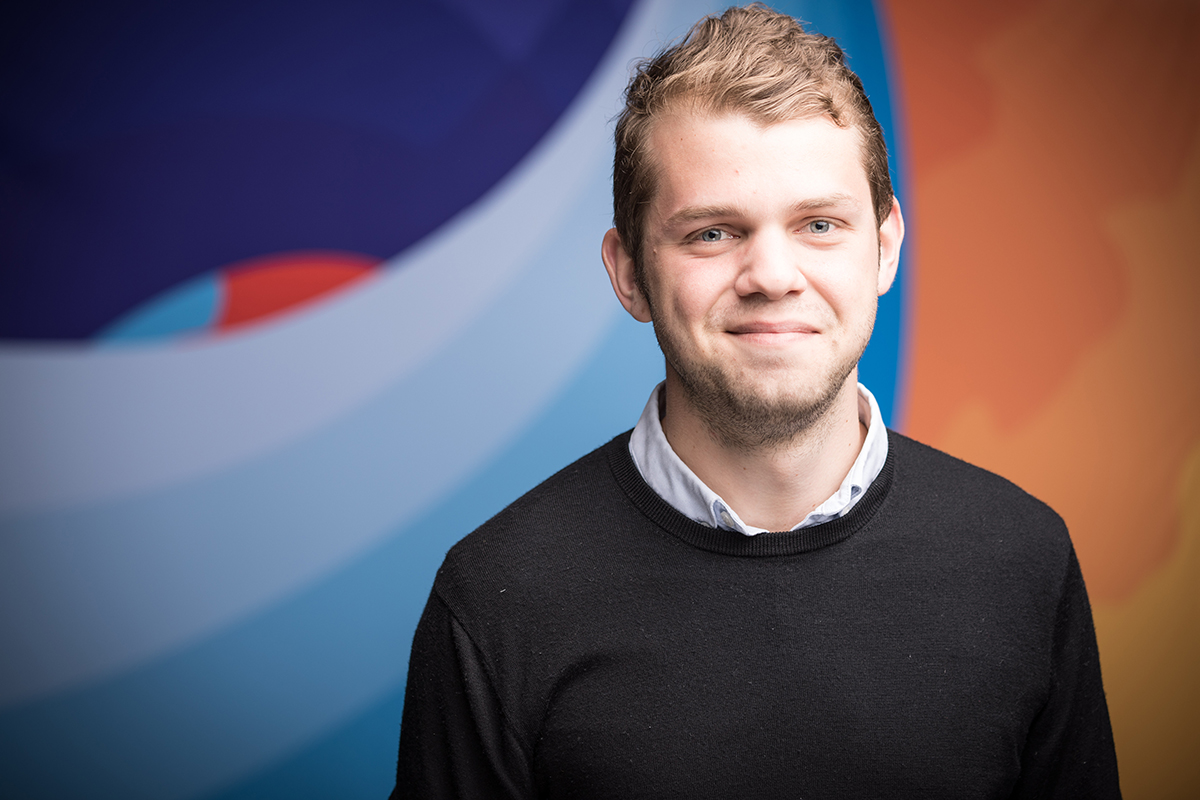 7. Sameh Saleh
Sameh Saleh is the CEO and Co-Founder of Harmonica, a match-making app and a dating platform in Arabic that made waves in Egypt and the Middle East this year, as it was acquired by Match Group in August 2019. The startup offers a match-making app, providing a digital space for young people in the Middle East to meet potential partners. With three operational startups that he co-founded and lead, Saleh is an experienced Reservoir Engineer with a demonstrated history of working in the Oil & Energy industry.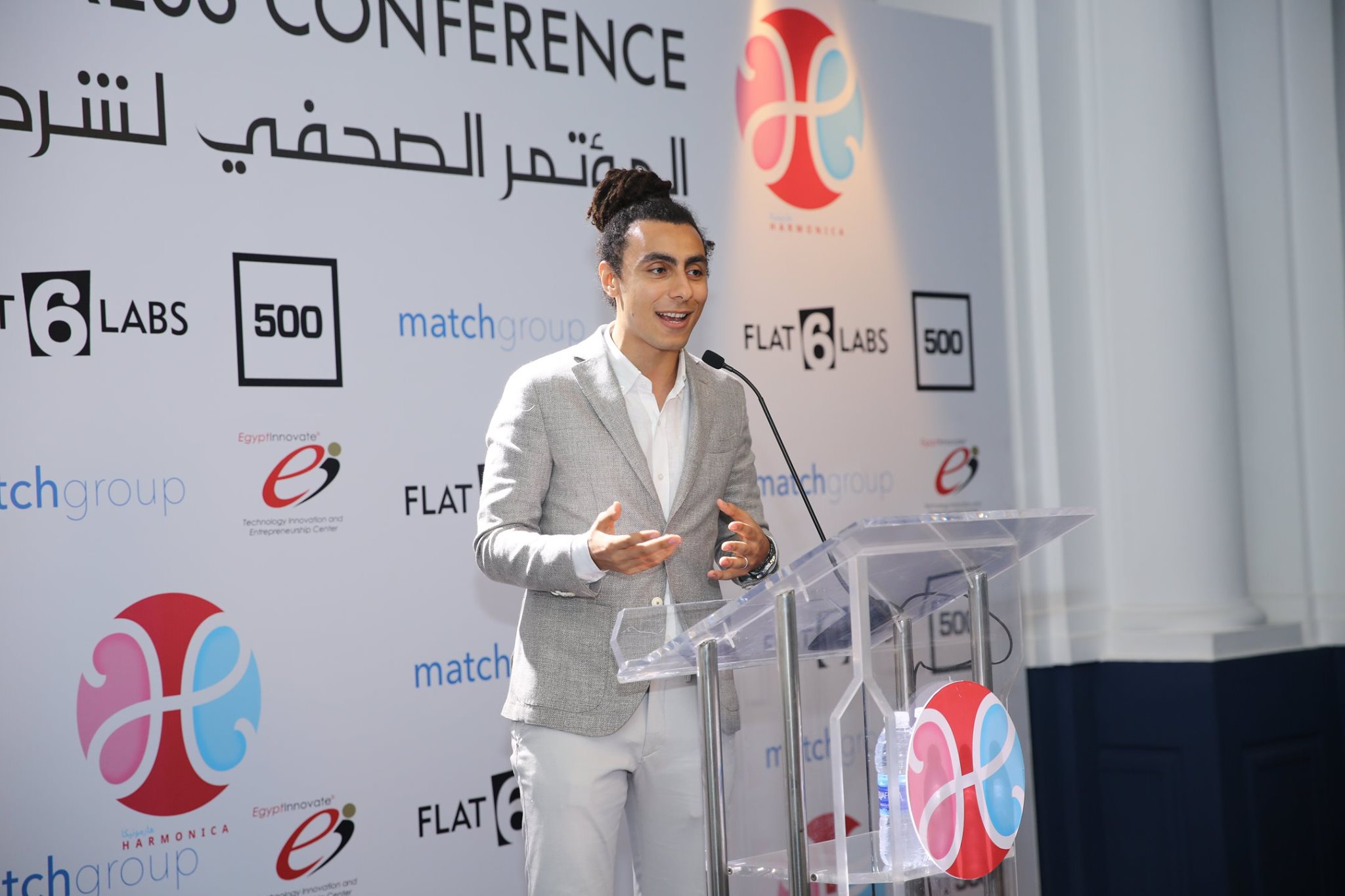 Check out all the speakers and get your tickets now here.