The summit, held on November 8th and 9th at the American University in Cairo, gathered entrepreneurs and investors from Egypt, Syria, Iraq, Yemen, Palestine and Eritrea. The summit also hosted the world's first interactive silent speech, held by Palestinian award-winning author Chaker Khazaal. 
The Startups Without Borders Summit closed its first edition last Saturday, November 9th, at the American University in Cairo, concluding a two-day marathon of talks, workshops, and mentorship sessions that gathered gathered entrepreneurs and investors from Egypt, Syria, Iraq, Yemen, Palestine, Sudan and Eritrea.
Organized in partnership with AUC V-Lab, UNDP, and Facebook, and co-hosted by the UNHCR-facilitated Telling the Real Story Project, the summit brought together industry leaders, international experts, startup founders, and investors, as well as some of Egypt's most inspiring entrepreneurs.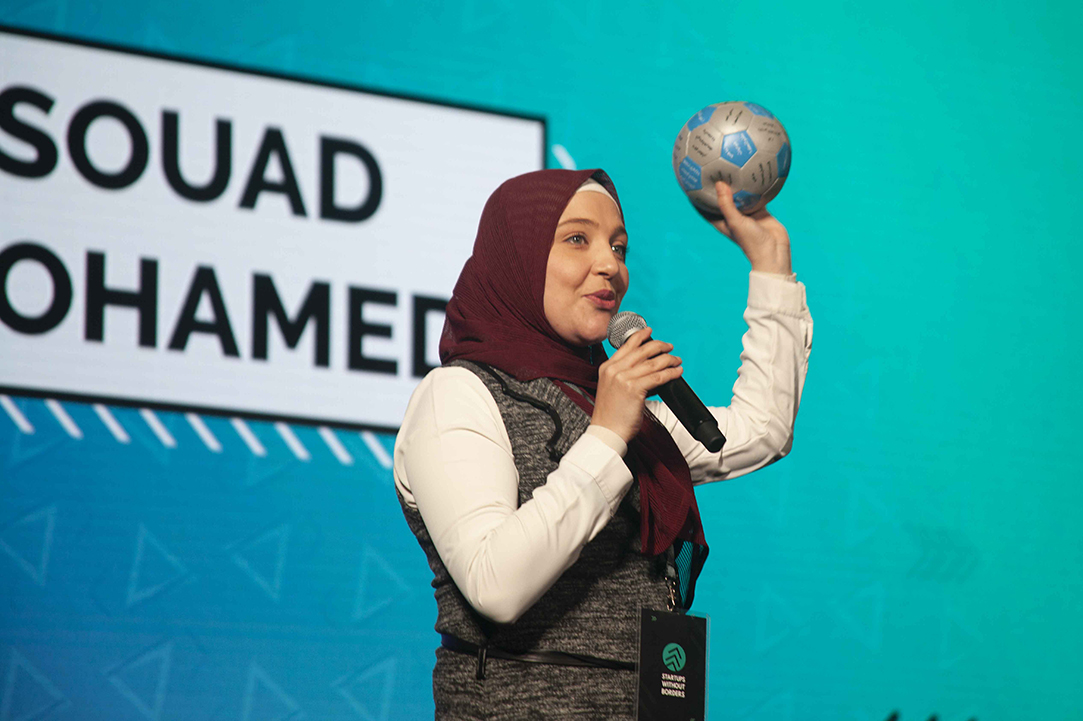 "We wanted to gather the region's brave migrant and refugee entrepreneurs to defy stereotypes, foster trans-cultural enterprises, and showcase the talent and innovative spirit that is overlooked in the so-called refugee crisis. The world's most thriving startup ecosystems are predominantly built by migrant founders. As the Middle East's startup scene grows, it's time to think of the role of cultural diversity to boost innovation." says Valentina Primo, founder and CEO of Startups Without Borders.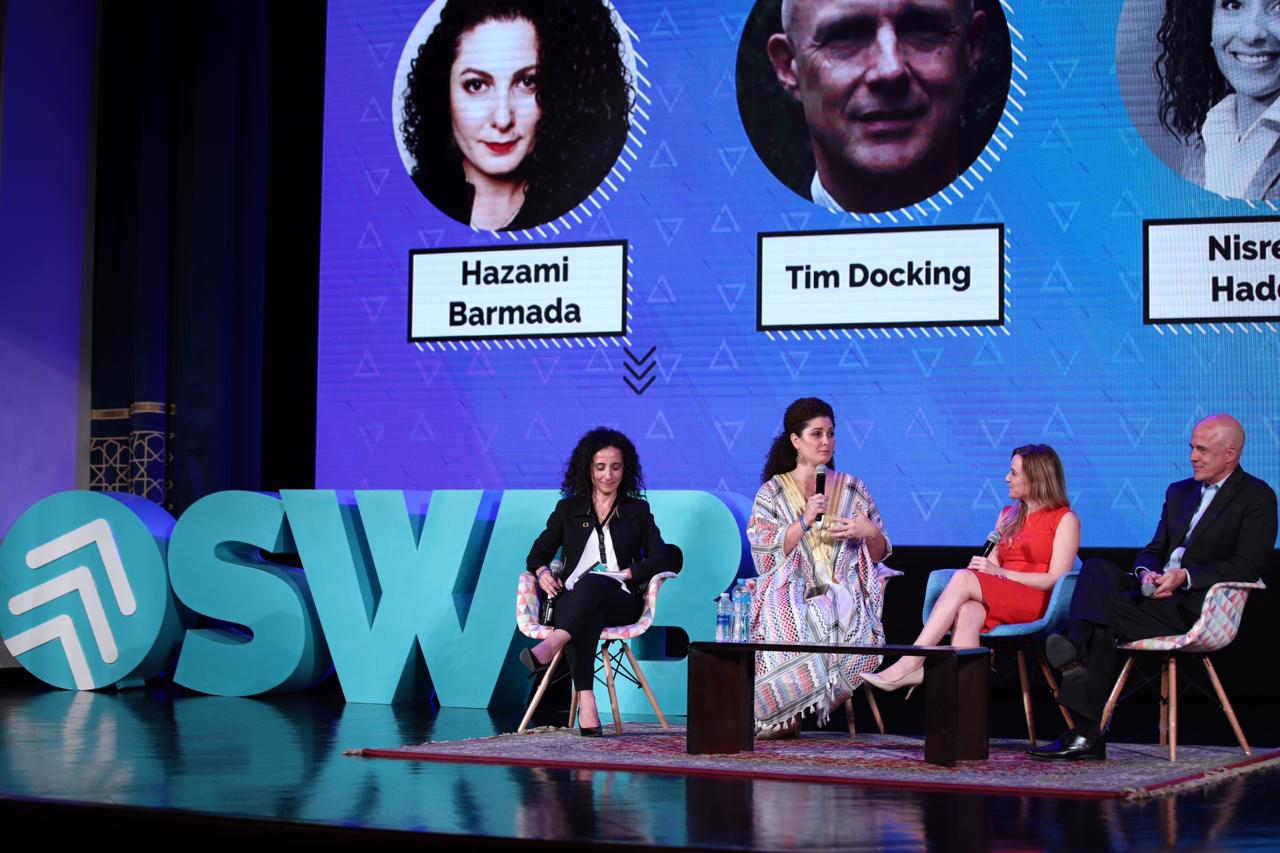 The summit featured an Investment Track, hosted in partnership with MedAngels – the Mediterranean Business Angel Investment Network – which included international experts, including Tim Docking, Manager of the USA-based Refugee Investment Network, as well as an Impact investment panel, featuring impact strategist and founder of Humanity Lab, Hazami Barmada.
The Startups Without Borders Summit

There were leaders, there rule-breakers, there was the thrill of passion, and the excitement of changemakers. We closed the first #SWBSummit in Egypt with the promise of a new reality in the startup world. Are you going to be a part of it? Thanks to the sponsors who believe a new world is possible: Telling the Real Story UNHCR, the UN Refugee Agency, @Facebook, UNDP Egypt, AUC The American University in Cairo, MedAngels, Hivos, Drosos Foundation, GIZ Egypt.

Posted by Startups Without Borders on Tuesday, December 3, 2019
"For the past 10 years, I've been working very closely with entrepreneurs in Egypt and the region, and there's a couple of things we know: migrants are more entrepreneurial than the general population; migrants actually generate more jobs than the ones they take in the local communities. They bring a lot of knowledge and behaviors that are typically entrepreneurial: perseverance, resilience, and aspirations. Usually, in many countries we find that whenever you get a wave of migrants, you get a wave of entrepreneurship," said Ayman Ismail, founding director of the AUC Venture Lab, during the opening of the summit. 
"There's a lot of things that are lost when you are a refugee. You've lost your home, your community, your social capital is different, and your access to capital is damaged. I wish we could hear the success stories and think of what we can do to re-connect refugees and migrants to these important sources of capital," said Sylvain Merlen, UNDP Deputy Resident Representative in Egypt, during the opening.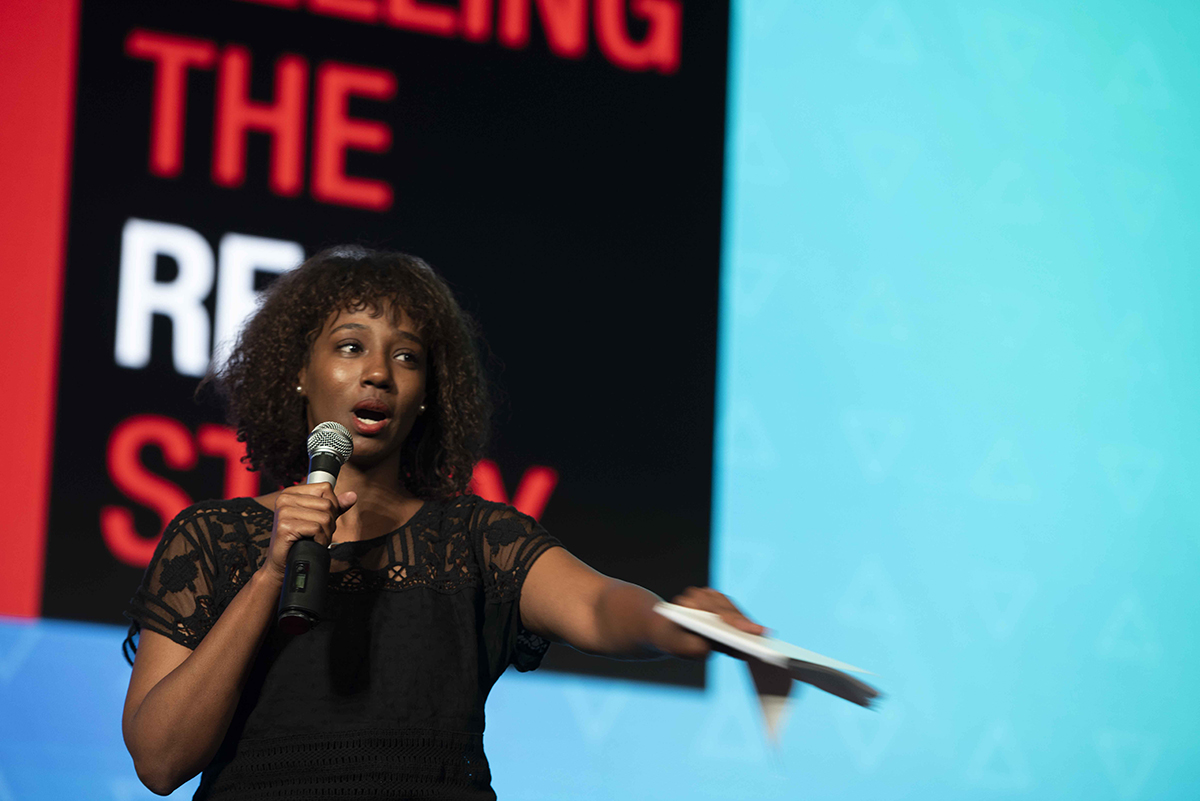 One of the most anticipated talks was a panel led by Egyptian entrepreneurs and adventurers Omar Samra and Omar Nour, who narrated their journey as they embarked on a mission to row across the Atlantic Ocean, dedicating their row to raising awareness of the global refugee crisis. In an ironic twist, Nour and Samra faced the same dangers, terrors and decisions of those they meant to recognize, and their quest has today become the film "Beyond the Raging Sea," directed by globally-renowned director Marco Orsini in collaboration with UNHCR, UNDP and DHL.
The summit also set the stage for the world's first interactive silent speech, as Palestinian award-winning author Chaker Khazaal took to the stage mouth-folded. The author, who grew up as a refugee in Lebanon, had a chat with the audience via Whatsapp and Facebook, in a poignant call for human interaction.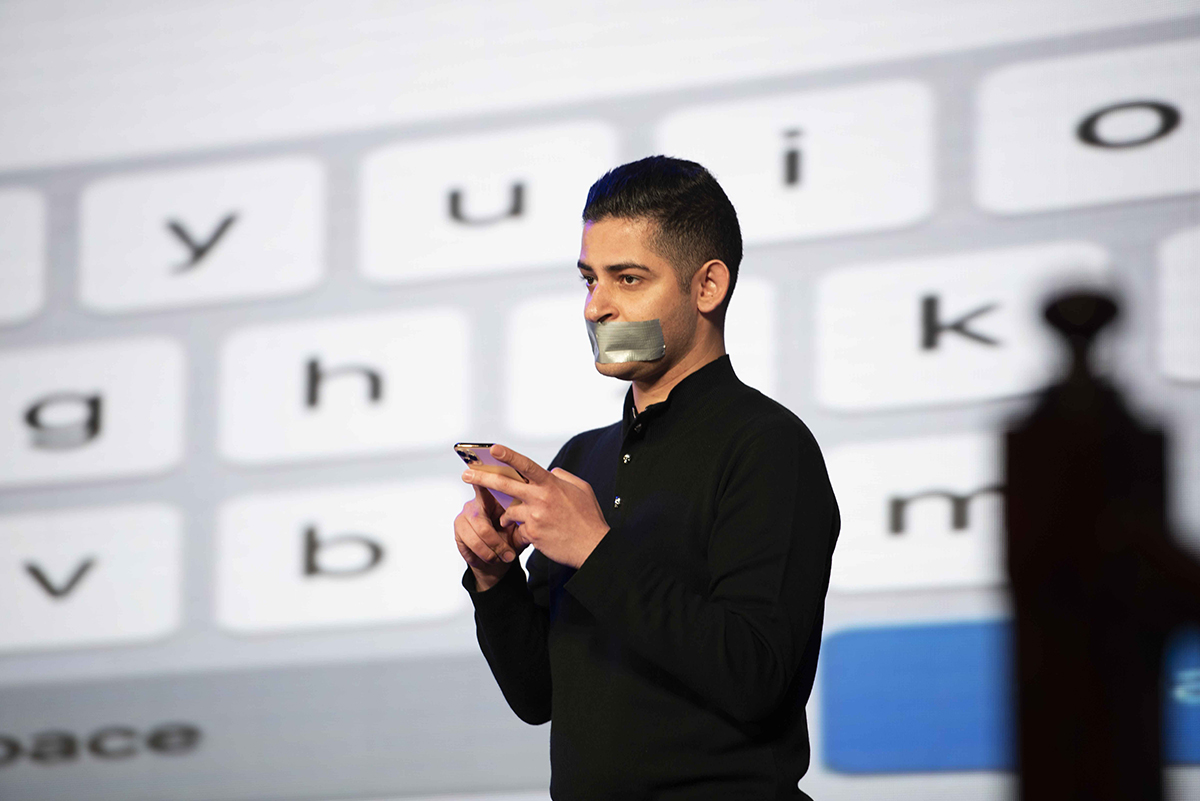 "While we are a lucky generation to have access to all this cool communication gadgets, human interaction remains to be a vital element of communication. And while our generation embraces the technology we are creating and using, we should not forget the human element needed for any entrepreneur, artist, etcetera. To talk, to feel, to be present." said Chaker Khazaal, author of the trilogy "Confessions of a war child." 
Alongside international speakers, the event hosted key players in the Egyptian startup scene, including Dina El Mofty, founder of Injaz Egypt, Rasha Tantawi, Head of Entrepreneurship at TIEC, and Sameh Saleh and Shaymaa Ali, co-founders of Harmonica, the startup recently acquired by match.com.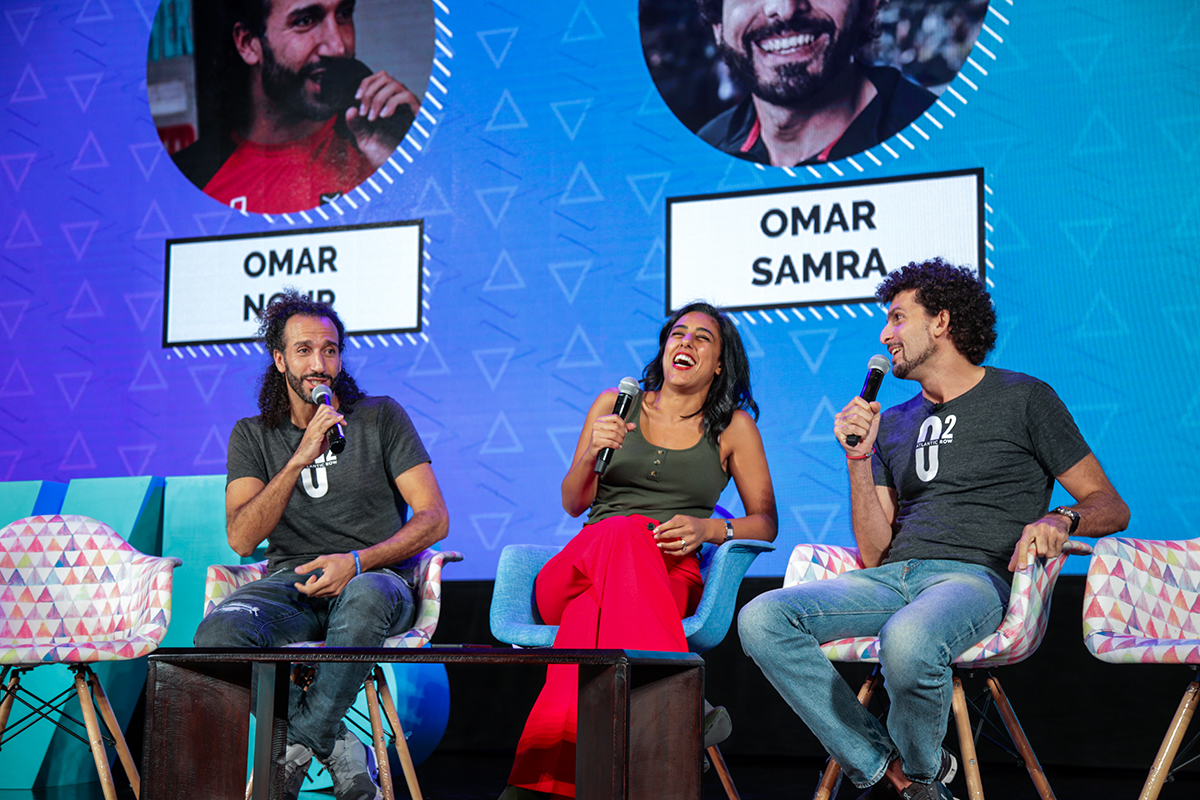 With over 20 talks and panels, the summit offered entrepreneurs hands-on workshops, legal mentorship sessions, and co-founder match-making games. The summit was also supported by Drosos, Hivos, and GIZ. 
"This event is innovative and inspiring and we are pleased to co-host it. Telling the Real Story is an initiative facilitated by UNHCR to support refugee-to-refugee communication on both the risks and the opportunities on the move in every region. We all have ideas, dreams and skills that move with us. The most important thing we would like to do together is to create a platform where ideas for refugee resilience and entrepreneurship can be put in motion and be supported even more," said Daniela Cicchella, Senior Manager at UNHCR and Head of Communications with Communities at Telling the Real Story.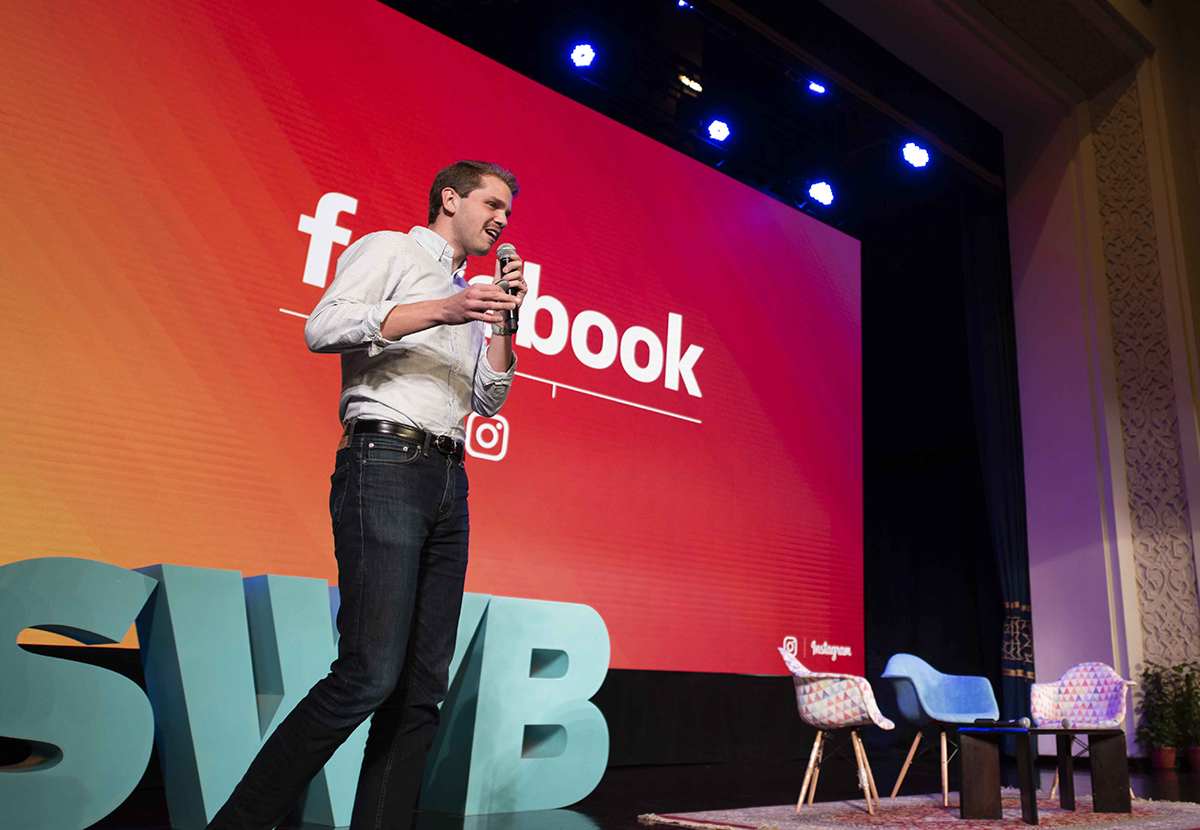 "The Middle East and North Africa (MENA) region is one of the most digitally connected in the world, offering entrepreneurs the ability to grow their businesses across geographies. This budding potential enables many startups and businesses to access new markets through the vast audience afforded to them through our platforms and services. At Facebook, our aim is to offer entrepreneurs the ability to expand their businesses across the region by providing them with the necessary tools, resources and avenues." said Ramez T. Shehadi, Managing Director of Facebook for the Middle East and North Africa (MENA).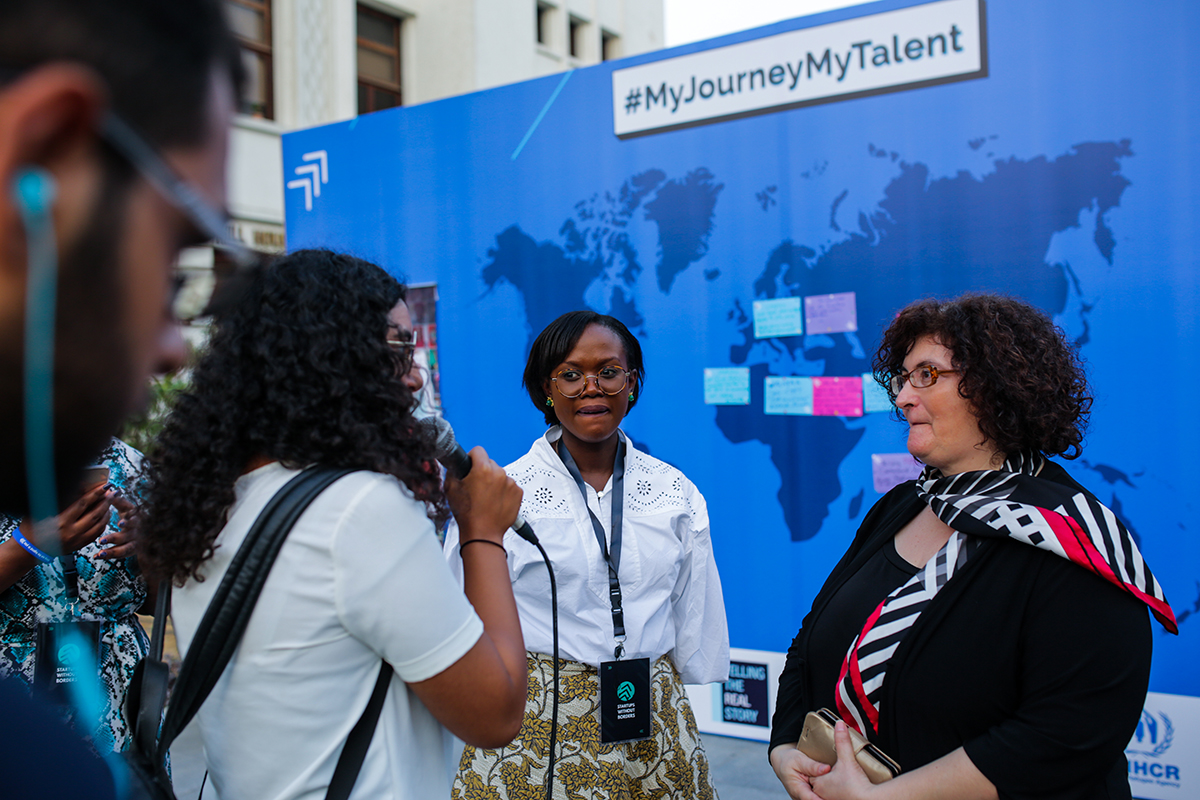 "SWB was an amazing experience that brought together many refugee entrepreneurs under the spotlight. It connected them to very valuable resources and included very rich content prepared and delivered by a variety of seasoned professionals," said Tarek El Kady, founder of MedAngels.
Tronx, an Egyptian startup that creates psychoeducational gamified content through AR and AI, won the first prize at the Startups Without Borders Pitch Competition, run in partnership with AUC V-Labs, Facebook, Falak Startups, Fekretak Sherketak, and PyramidBits. Vixls, a startup that created customized Arabic graphic designs, won the second prize, while Food Startup Saha food won the third prize.