Re:Coded, the leading coding school for refugees in the Middle East, has partnered with Flatiron School in New York to launch the Front-End Web Development Bootcamp, a 5 months program for Turkish Citizens, Syrians under Temporary Protection and other nationalities based in Istanbul.
By Muna Alram
Re:Coded is offering young Turkish and Syrian citizens a chance to join the digital economy as a software developer or entrepreneur. In this Bootcamp, you will learn skills that are highly in demand all over the world, and you will have the opportunity to build a career for yourself that is less tied by traditional borders and boundaries.
To maintain their 85% percent of program graduates' employment, by the end of the program, you will have a portfolio of completed projects to highlight your achievements. They will also provide additional training on React – a library for building user interfaces maintained by Facebook and Instagram. Besides teaching you JavaScript, all of which will allow you to build astonishing websites and accelerate your journey to becoming a working Web Developer.
Out of hundreds of applications, only 20-25 will be selected. The selection process will be divided into 4 phases, a profile assessment, a coding challenge, a mindset assessment and finally an interview.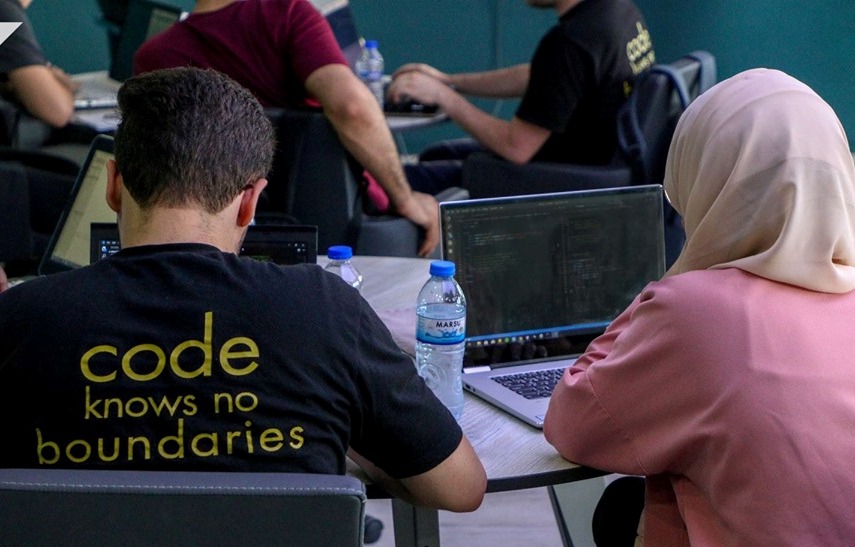 When you apply for the Front-End Web Development Bootcamp you also apply for a full scholarship. It will cover all costs for the program itself. The Bootcamp will be online, all you need to do is to participate online.
Apply HERE before May 26th, 2020.