On World Refugee Day, we take a look at 20 refugee entrepreneurs who are valiantly innovating to create new realities, while crafting new lives. From disruptive blockchain startups, to fashion empires; from Healthtech innovations to online communities, these entrepreneurs all have one thing in common: their unstoppable courage.
By SWB Team
In a year that has tested our courage and resilience as entrepreneurs, we take a look at 20 businessmen and businesswomen whose relentless spirit to start new businesses redefine the very notion of risk-taking.
As we mark World Refugee Day on June 20th, we listed 20 refugee entrepreneurs who have ventured into unknown lands, not only seeking a safer life for themselves, but also striving to make an impact through their initiatives. From Norway, to Iraq, Jordan, Netherlands, Egypt to the USA, these unstoppable entrepreneurs are raising the bar in the entrepreneurial realm.
1. Saddam Sayyaleh, founder of iLearn
Saddam's story is one for the movies. Having grown up in the Jerash refugee camp in Jordan, Saddam's life was changed in his teenage years, when he met an archeologist who gave him enough funds to travel anywhere he wanted. But Saddam's choice was nothing ordinary: he decided to head towards India and volunteer with underprivileged children.
Today, Saddam can be seen collaborating with Jordan's Queen Rania, or giving a speech at UNICEF, where he acts as a Generation Unlimited Board Member. At the heart of it all, iLearn, the social business that was fruit of that journey to India.
"What I really learned there was that my suffering was not the greatest. I realized how lucky I was, and how lucky people in the camp are. They just need to realize that," he said in an interview with Startups Without Borders. Listen to his full story on the podcast here.
2. Tey Al Rjula. founder of Tykn, author and blockchain expert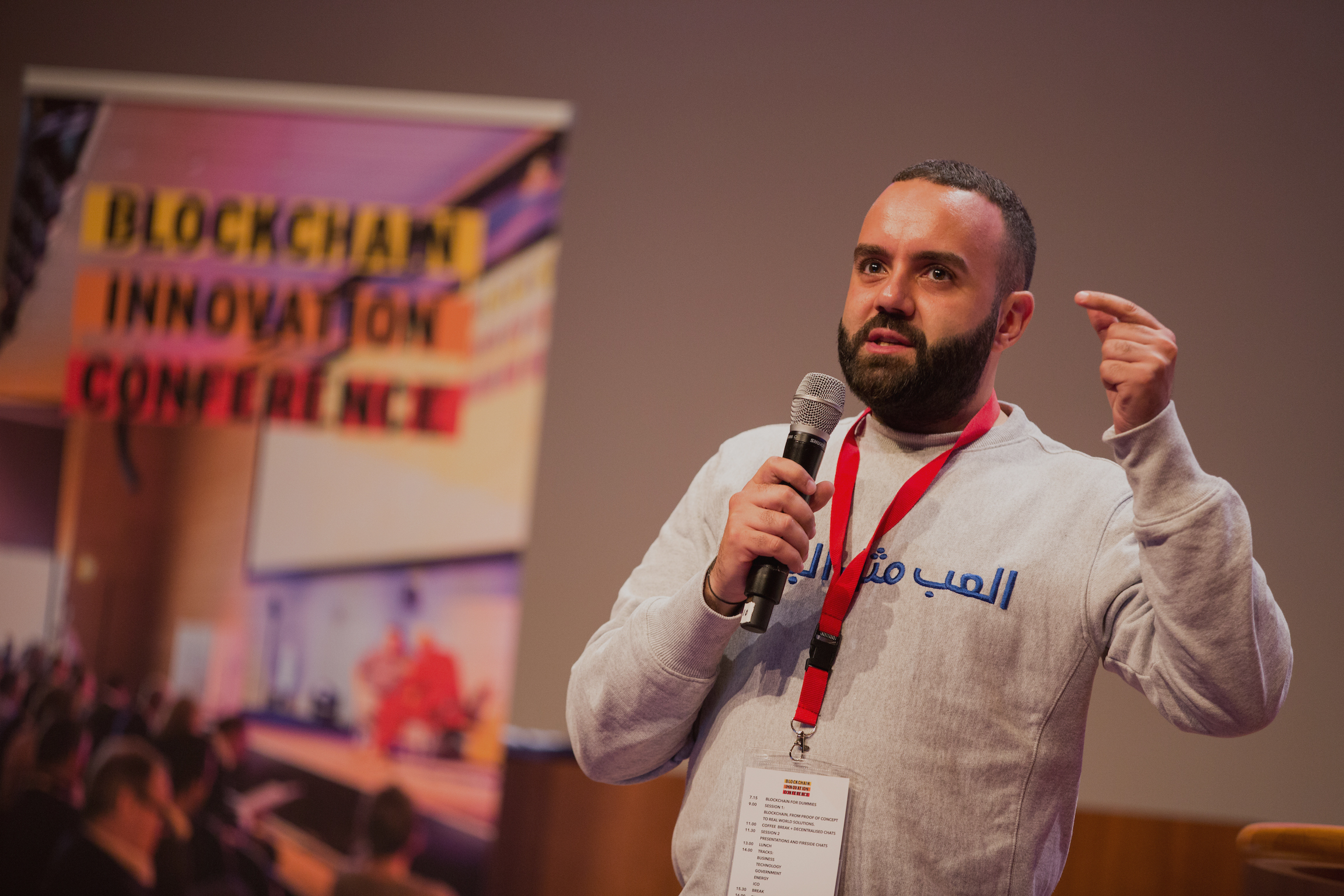 The protagonist of a thrilling story that is now the focus of his book "The Invisible Son," Tey Al Rjula found himself living in a refugee camp in the Netherlands in 2014. But what originally started as an attempt to buy pizza with bitcoin from the camp, soon turned into a world-changing idea: utilizing blockchain to break not only financial barriers, but identity barriers too.
It was within the walls of the Ter Apel refugee camp where Tey came up with the idea behind his blockchain startup, which later raised €1.2 million in a mission to to help the world's "Invisible Children."
The entrepreneur, born in Kuwait to Syrian parents, has now authored his first book, narrating his journey through Lebanon, Dubai, Amsterdam, and 5 refugee camps as he became the "invisible man" who altered his mess to create a global message.
Listen to Tey's story tomorrow in the Quarantine Sessions, and take part in the book launch, as we mark World Refugee Day 2020.
3. Anna Nooshin, founder of NSMBL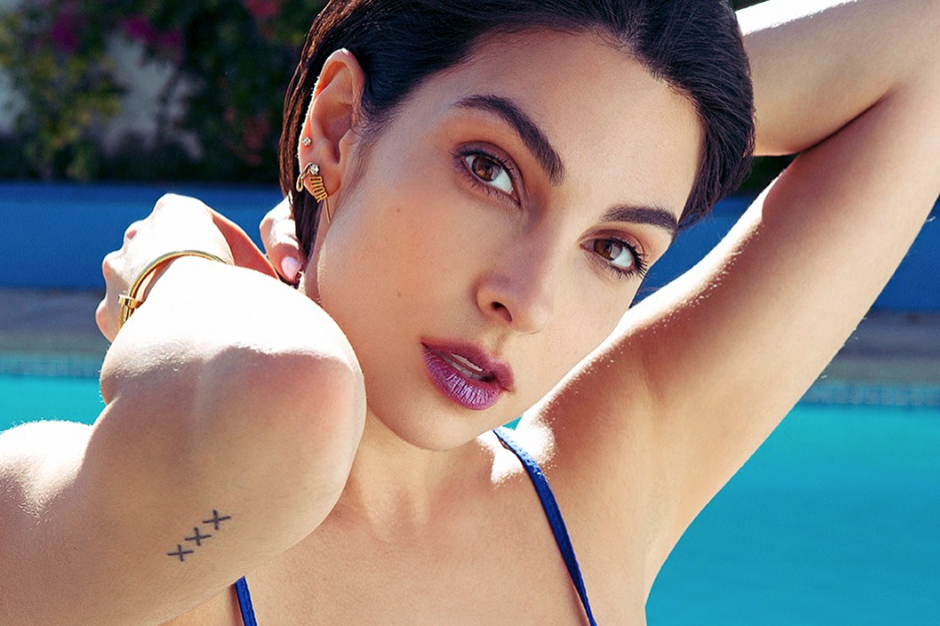 Today, Anna Nooshin's brand, NSMBL, boasts over 2.5 million views per month on YouTube, as she quickly becomes one of the most influential style icons in the Netherlands. But that is not what makes her story special, she says in the TEDx Talk.
"My specialness started when I was 7 years old. My parents fled their country, so when I was 7, my roots were ripped from Iran and I got placed in a Western society where I didn't know anyone. I didn't have any connection to the culture," she recalls.
Fast forward a few years, and Anna co-founded the webzine NSMBL, one of the biggest lifestyle websites in the Netherlands, shortly after her graduation. Since its incredible success, she has launched her own lingerie line at Hunkemöller, published her own book, and started a jewelry line, Anna + Nina. 
4. Oliver Mukuta, founder of Vipicash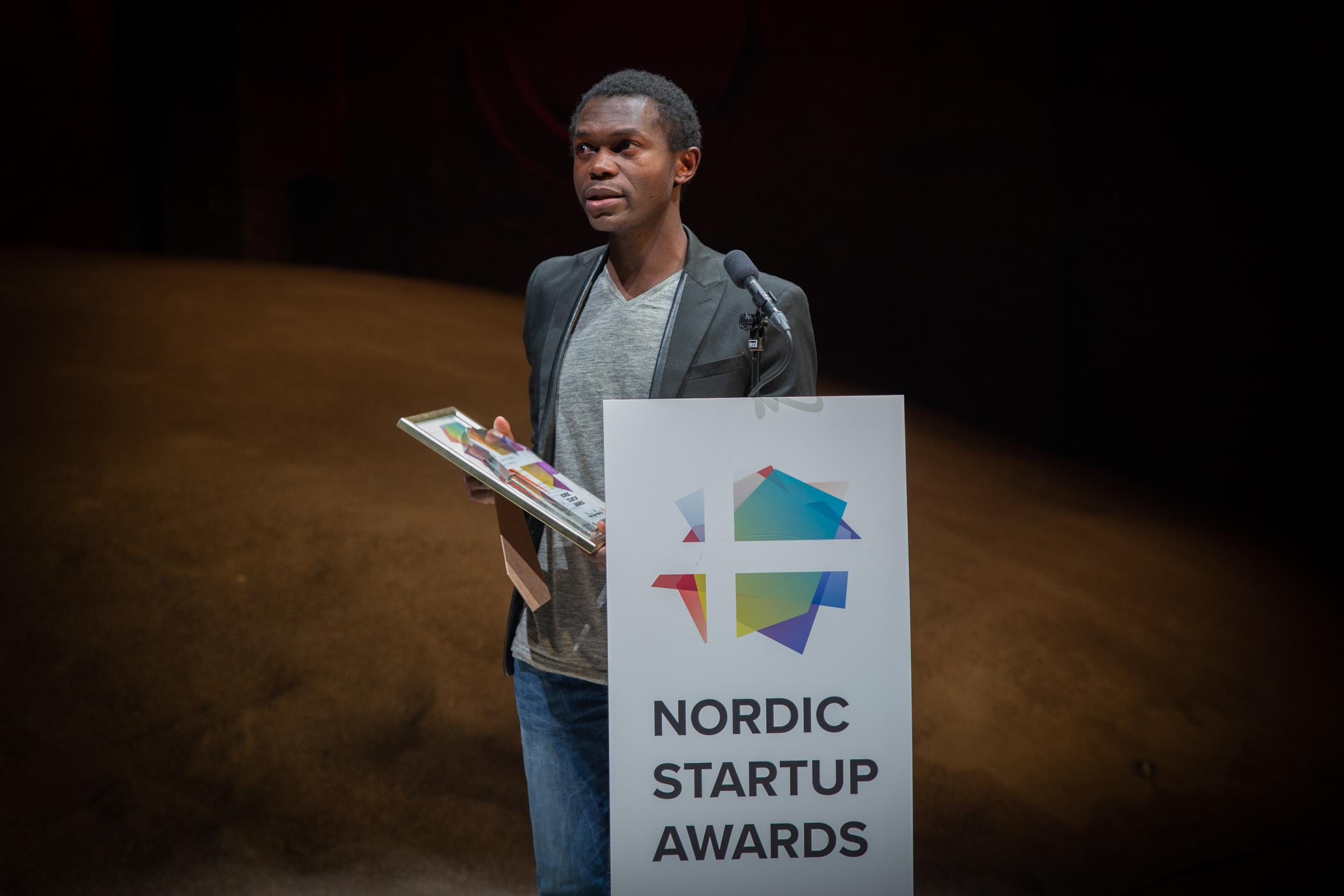 The winner of the Nordic Startup Awards 2019, Oslo-based entrepreneur Olivier Mukuta is the founder of VipiCash, a radically innovative startup that uses blockchain technology to empower women in Africa.
The app, inspired by his own experience as a refugee in Malawi, uses blockchain technology to enable secure money transfer among women, so that they can have access and control over their own money, independent of the male members of their family.
Olivier's journey as an entrepreneur began precisely in that refugee camp in Malawi, when he was 13 years old. Emboldened by the needs refugees voiced in his community, Olivier first began selling an email service to fellow refugees together with a friend, enabling them to reach out and contact their families who may be outside the camp.
5.Reem Sabouni, founder of Arab Mom's Club
Reem Sabouni is the mastermind behind Arab Mom's Club, a community of 13.000 mothers that is taking on a massive challenge: changing mindsets on what parenting means in Egypt.
Born and raised in Damascus, Reem moved to Egypt in 2012, leaving behind her home country, family and her job as a kindergarten principal. Escaping the scars of war, Reem had one goal in mind: to provide a safe, stable life for her only son.
But what started as personal research quickly became a company that aims to change how mothers perceive and practice their motherhood, and help create a conscious environment for mothers and mothers-to-be: Mom's Club.
Read Reem's full story, and listen to her tips for building a community on the SWB Podcast here.
6. Azhar Al Madani, founder of Shiffer
When Azhar Al Madani had his first daughter in Iraq, he had to embark on a long bureaucratic journey to register her, having to send documentation to Syria, then to Erbil, then to Baghdad, then back to Erbil and then Damascus. "I started to think, why don't we start an application to connect people and travelers with one another?"
The idea led him on a journey to start Shiffer, a peer-to-peer logistics platform that connects travellers willing to carry shipments for a cash reward, with people in need to ship documents or items. In 2018, his startup won the Startup roadshow competition in Erbil, in the Early Stage track, and later won the first prize during the Spark Ignite conference in Amsterdam.
7. Souad Mohamed, founder of Resource Centre
Souad is a mother of four and a certified human development trainer who has grown a portfolio across universities and institutions for youth and women across the Middle East, from Jordan to Turkey. She hadn't always had the ambition to be a famous trainer or a well known speaker; there was a time when the only dream she had was to get married and have kids. But things changed.
"When I fled to Egypt the new reality forced me to start my own business. I was invited to several universities to attend and speak in conferences, and when I found that the students were attentive and interested in what I was saying, I decided to start working again. So I registered a company in Egypt in order to be able to give courses and issue certificates. I realized that people who lived the war in Syria or witnessed the Egyptian revolution needed someone to talk to them about positive thinking and to encourage them. So I wanted to be that person and help youth build a better future."
8. Waheed Arian, founder of Arian Teleheal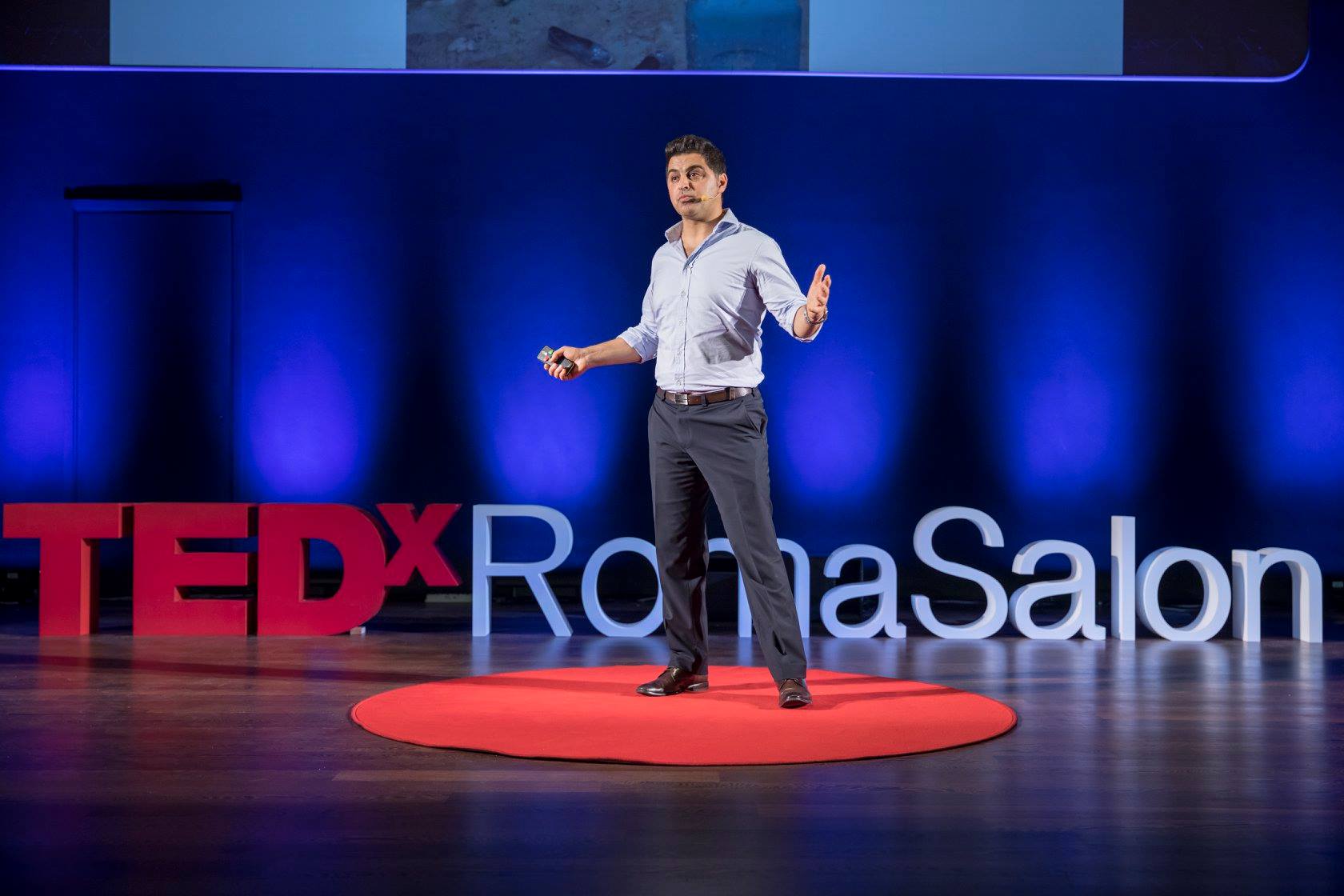 Having fled Afghanistan at a young age, Waheed Arian is today the brainmaster behind one of the most impactful non-profits in the humanitarian world: Arian Teleheal.
The organisation uses volunteer doctors from the UK and the US, along other countries, to advise colleagues in war zones and low-resource countries using encrypted social media, enabling real-time discussions on the best available care for patients. The application counts with 100 volunteer doctors and is soon expanding to rural areas of Uganda and South Africa, as well as other African and Asian countries.
9. Maria Amelie, co-founder of Startup Migrants and author
Maria Amelie is an award-winning writer of four books on immigration, freedom of speech and entrepreneurship, and the founder of Startup Migrants, a tech-startup working to fuel economic growth in Europe with migrant founders.
Maria Amelie's first book, published when she was 24 years old, took on the task of telling the story of her own life as a refugee in Norway, sparking huge debate and a movement on refugees which contributed to a law change on immigration in the Nordic country. Her second book, Thank you, was a detailed story on the Trandum asylum jail, as she was the first journalist to spend time there report about the conditions.
Having worked as tech-journalist for four years, she was awarded Best Startup Journalist in 2015 for her articles on the growing ecosystem in the Nordics. That year, she started her own company and crowdfunded her 4th book, which has been called by many the Startup Bible – Alt eller Ingenting.
10. Hadi Soufan, founder of Reviving Home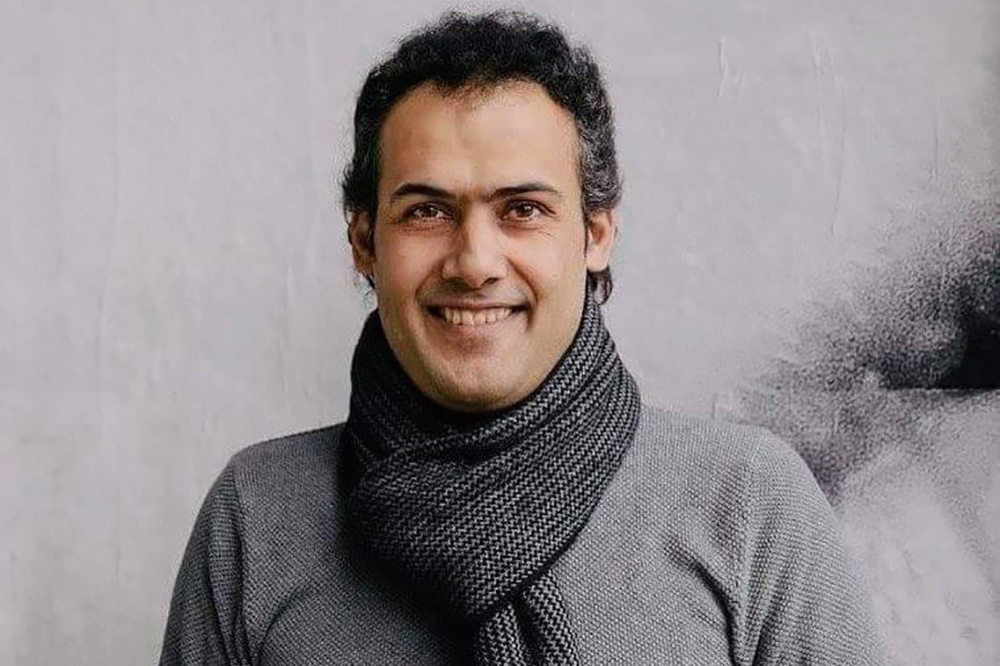 Hadi left Syria in 2015 and moved to Germany as a student after he launched various initiatives in his home city of Homs to help people rebuild their homes and re-open their stores. Having reached Berlin with a student visa, Hadi saw his friends and community continously encouraging him to launch more initiatives similar to the ones he did in Syria.
Hadi started to note down the disadvantages, steps, and requirements needed in the process, upon which he created "Reviving Home," a startup that guides people who want to rebuild their cities during and after the war, leading through the steps the person needs since the war starts to recreate his life and rebuild his home.
11. Tenzin Seldon, founder of Kinstep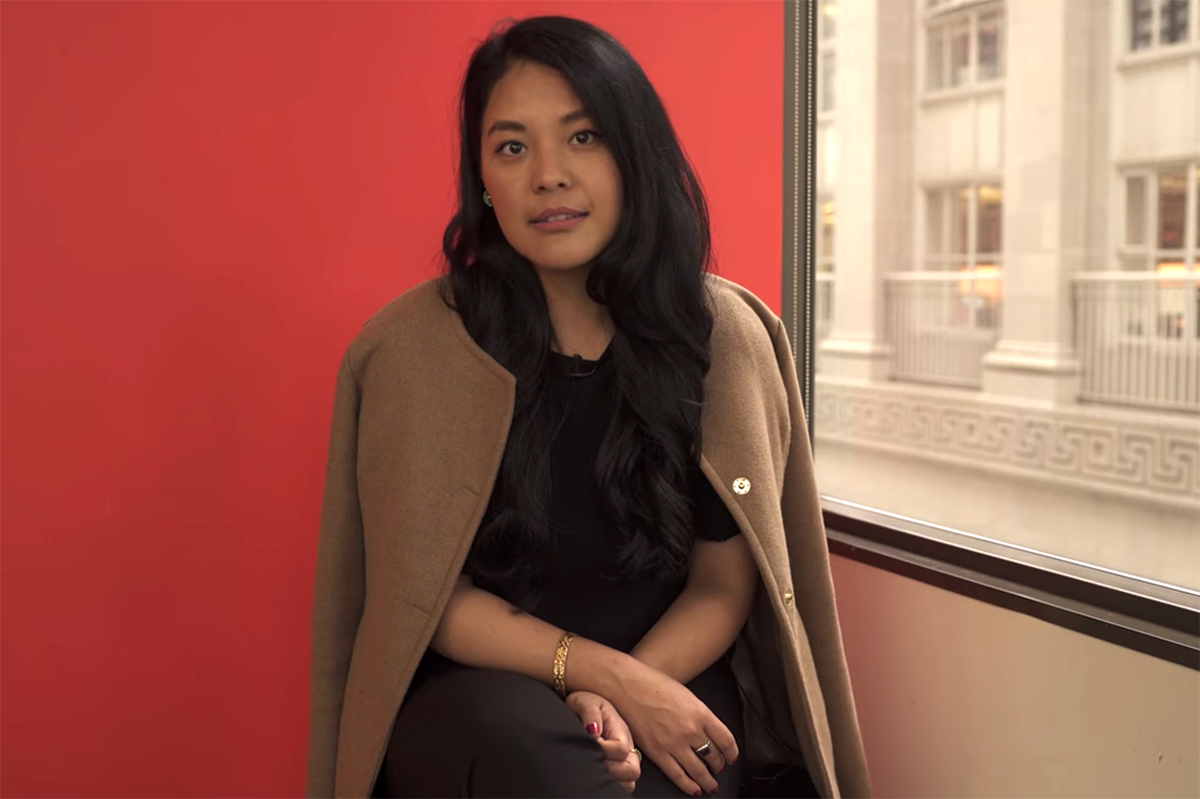 A Tibetan refugee raised in the Indian Himalayas, Tenzin is tirelessly working to leverage on the power of technology to empower immigrants. Her company, Kinstep, is a B2B tech platform that matches pre-vetted immigrants with employment directly in the community, securing partnerships with industry leaders including WeWork and Box.
Tenzin's work has been recognized around the world: as a Forbes30 Under 30 honoree and Forbes magazine "Most Likely to Impact the Next Century," World Economic Forum Global Shaper, a Harry S. Truman Scholar, and one of OZY Magazine's "5 Civil-Rights Leaders for a New Generation. In 2018, she received the 21st Century Icon Awards by the London Stock Exchange. Most recently, she was honored at United Nations as an Innovative Disrupter.
12. Sami Al Ahmad, co-founder of Marj3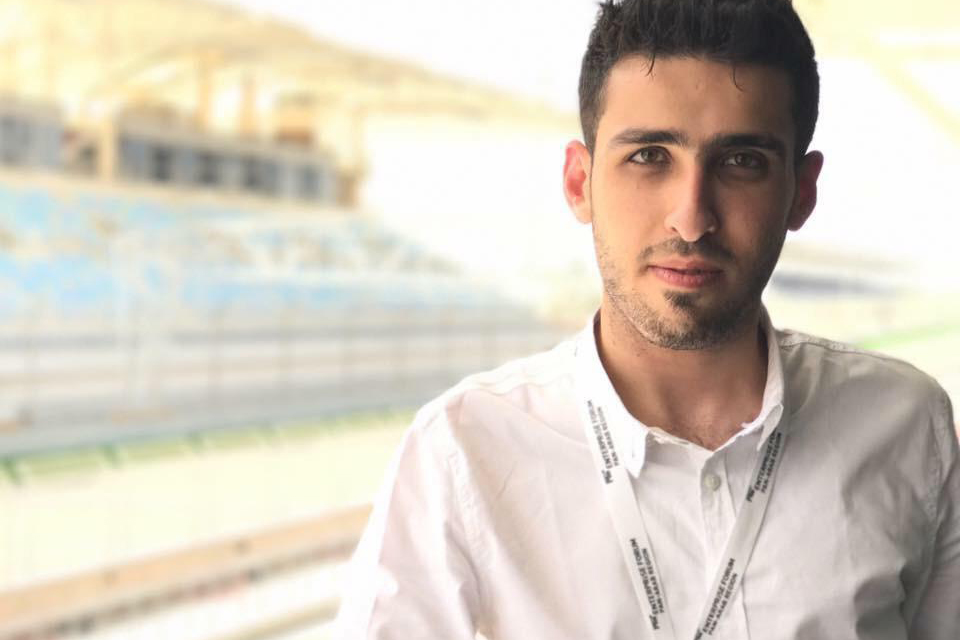 Behind the Middle East's leading Ed-tech platform, there is the story of a relentless, young entrepreneur who dreams of empowering every student across the Arab World.
Having left Syria at 21, Sami found himself spearheading a community of Syrian students in Cairo: Khatwa. The organization quickly grew to reach 20,000 students, but Sami came to a realization: the problem with education does not only concern refugees in the Middle East: it's a regional problem. 
So he launched Marj3, the Middle East's largest ED-Tech platform connecting youth in the MENA to educational opportunities around the world. The platform boasts 2.5 million visitors per month and was selected as startup of the year by the Global Entrepreneurship Network (GEN) Egypt. Sami is also a member of Changemakerxchange Community and a World Economic Forum Global Shaper. 
13. Sina Azizi, founder of OVM Pay B.V.
Sina Azizi grew up in a refugee camp. Having fled Iran with his family in 2003, his permanency in the camp was extended for 10 years, as they waited for their application to be processed in the Netherlands.
The camp was full of other refugees from around the world, so the entrepreneur teamed up with his friends Araik Sarkisian from Armenia and Nabaz Khoshnaw from Iraq, who were all studying for their law degrees. But they had an idea: they wanted trade penny stocks to learn about the stock market.
What started as an attempt to learn for themselves turned into his first venture, The Future Invest, where he advised clients on Stock and Cryptocurrency Trading, as well as blockchain. Today, Sina runs OVM Pay B.V, a firm that facilitates blockchain based payments for businesses.
14. Adel Albaghdadi, founder of  We Organization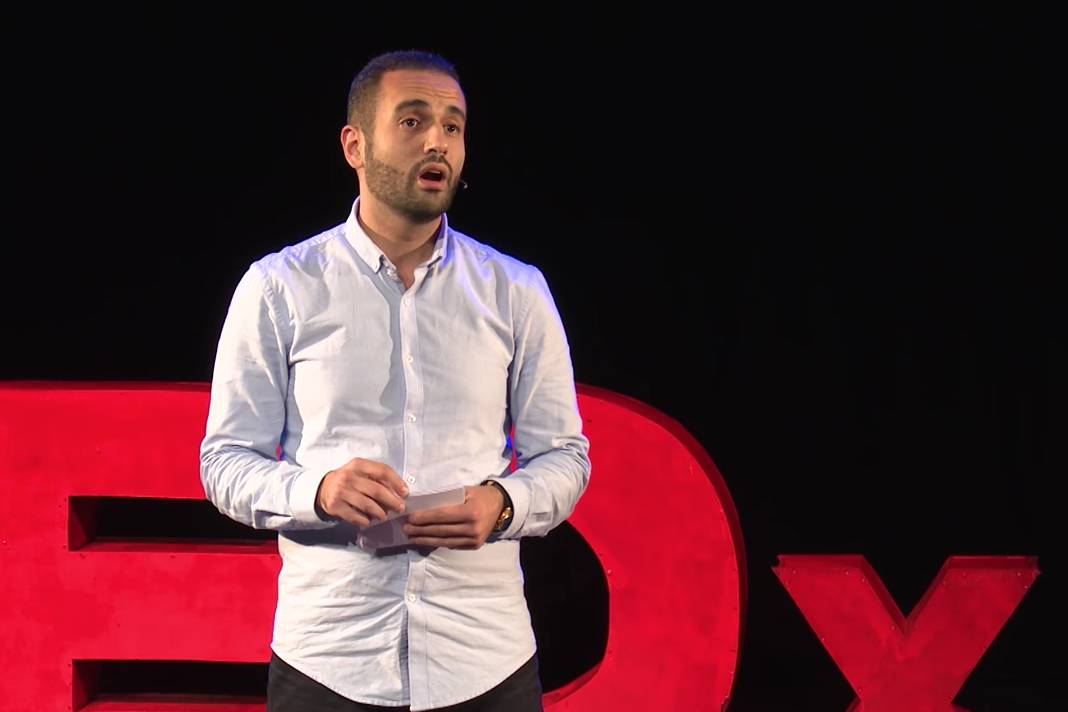 Adel, who left Syria towards the Netherlands, calls himself a "changemaker." Every day, he makes the conscious decision to expand his boundaries and be part of the solution, not the problem. From that belief, he strives to create a more meaningful, transformative and sustainable change for the better well-being of all. 
With that in mind, he founded WE Organization in the Netherlands, a young, socially conscious and action-oriented initiative focused on developing different projects aimed at different segments of society. These projects focus mainly on combating xenophobia, developing new links and promoting social integration.
15. Saleem Najjar, founder of Sharqi Shop
From Jordan to the world, Saleem Najjar is building the Artisan's Gateway to Global Markets. Inspired by the Syrian artisans he met through the Syrian community as he relocated in Jordan, Saleem set off to boost their sales and distribution channels through a unique e-commerce platform: Sharqi Shop.
The startup championed the Startup Roadshow 2018, and is also part of Oasis500, the leading seed investment company and business accelerator in Jordan. "My aim is for SharqiShop to become an established marketplace for artisans and to be operating in Syria so that people in Syria can also sell their products. I also want to build an application for artisans to be able to manage their products on the marketplace, from uploading pictures, to writing content, to handling orders and receiving payments," he said in an interview with Startups Without Borders.
16. Fardous Mohamed, founder of The Arab Forum for Arts
For Fardous Mohamed and her husband, entrepreneurship took a different turn when they traveled to receive an award, and found themselves stranded in Egypt. Fardous' husband is a famous Yemeni artist, who had been invited to attend an awards ceremony in Europe.
Getting a visa in the conflict-torn country meant that they had to travel to Egypt, and it wasn't easy to get to the Egyptian capital at that time. By the time they landed in Egypt and completed the application process, the ceremony had already ended – her husband had won. 
Stranded in a new country, and with an intensifying conflict in the horizon in Yemen, the couple decided to look for new prospects in Cairo. Together, they founded The Arab Forum for Arts, an online academy that teaches painting through social media, using platforms like Whatsapp and Telegram.
17. Yusuf Kabbara, founder of Torever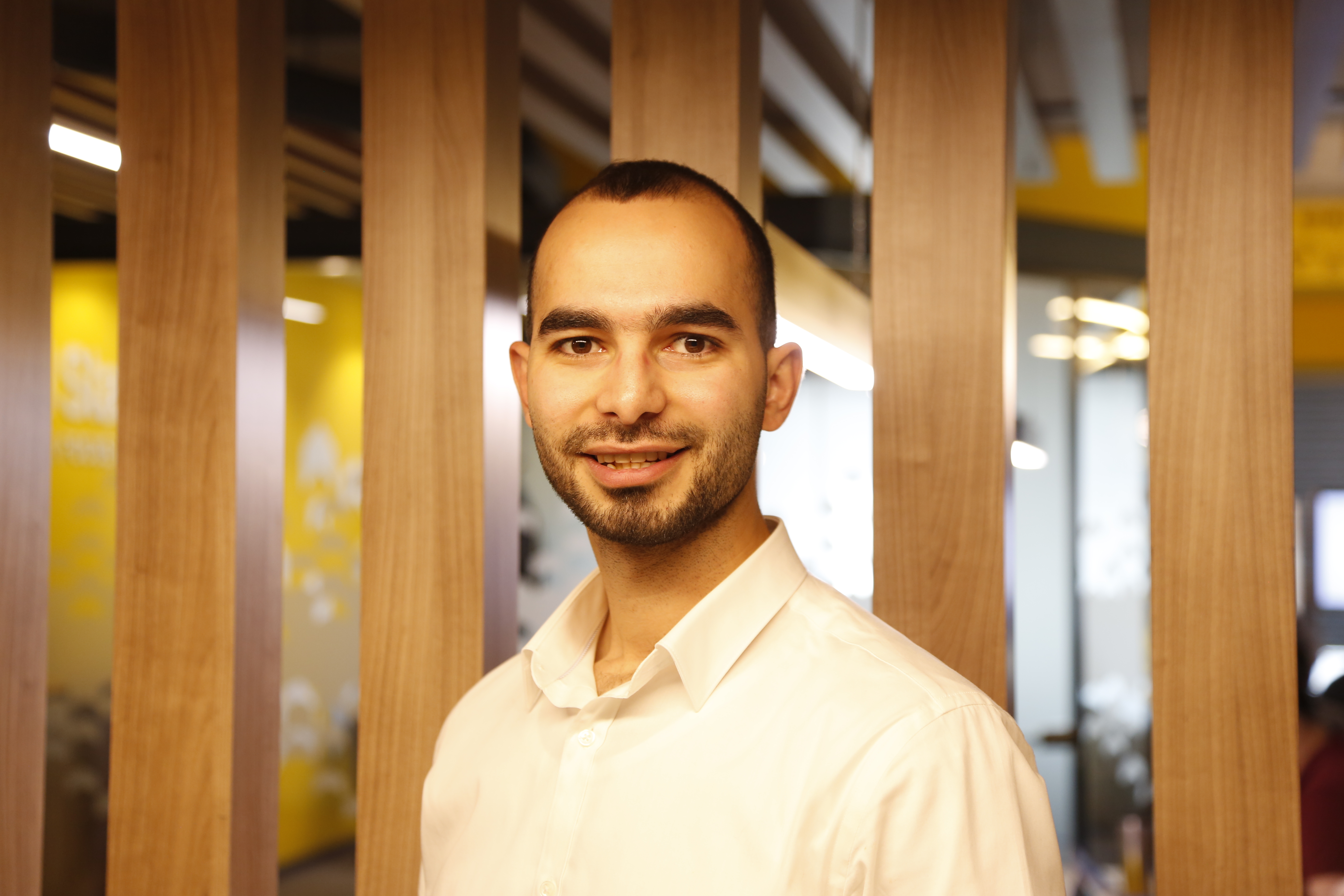 Born in Damascus, Yusuf Kabbara set off to Istanbul in 2013, where he had to learn a new language, settle in a new world, and find a job. Little did he know his experience would prove crucial in developing the "virtual tour guide" for Middle Eastern millennials.
Kabbara worked across in different sectors, from Telcos, to banks, holdings, universities and governmental projects. Moving between jobs, adapting to his new home and learning Turkish weren't an easy ladder to climb; but 6 years through, he managed to master Turkish fluently, settled in a job as Network Security Specialist in international news channel TRT World, and earned a network of friends and supporters. It was this network that helped him identify a gap in the tourism market, and launch his startup, Torever.
Torever, which was one of the finalists of the Startup Roadshow in 2018, provides travellers with a customized plan in a few minutes, offering an easy, user friendly planning tool that contains a database of available sites and dates of tours in each destination.
18. Alaa Al Zhouri, co-founder of Jellyfish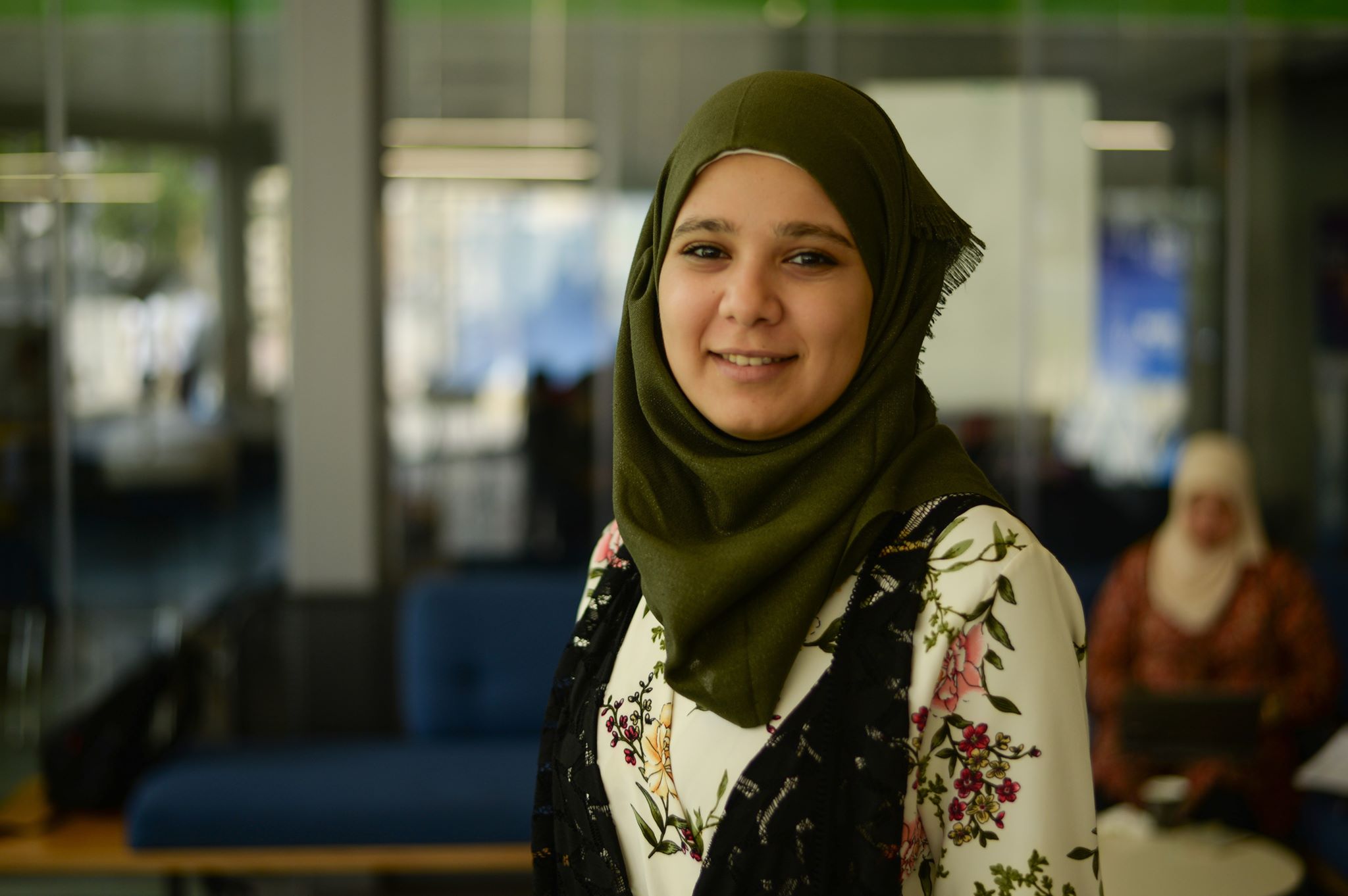 Jellyfish, founded by Syrian siblings Muzna and Alaa Al Zhouri, is a social startup that recycles and upcycles plastic bags and manufactures various products.
Inspired by similar initiatives in plastic-yarn weaving initiatives in African countries, the entrepreneurs decided that plastic waste can be converted to be beautiful products made and used by women. Jellyfish starts with plastic bags collected by people in refugee camps, and empowers those same people to make use of the color and threads in those bags to make beautiful items.The startup, based in Lebanon, was one of the winners of the Startup Roadshow in 2019.
19. Mohamad Alkoma, founder of Spermly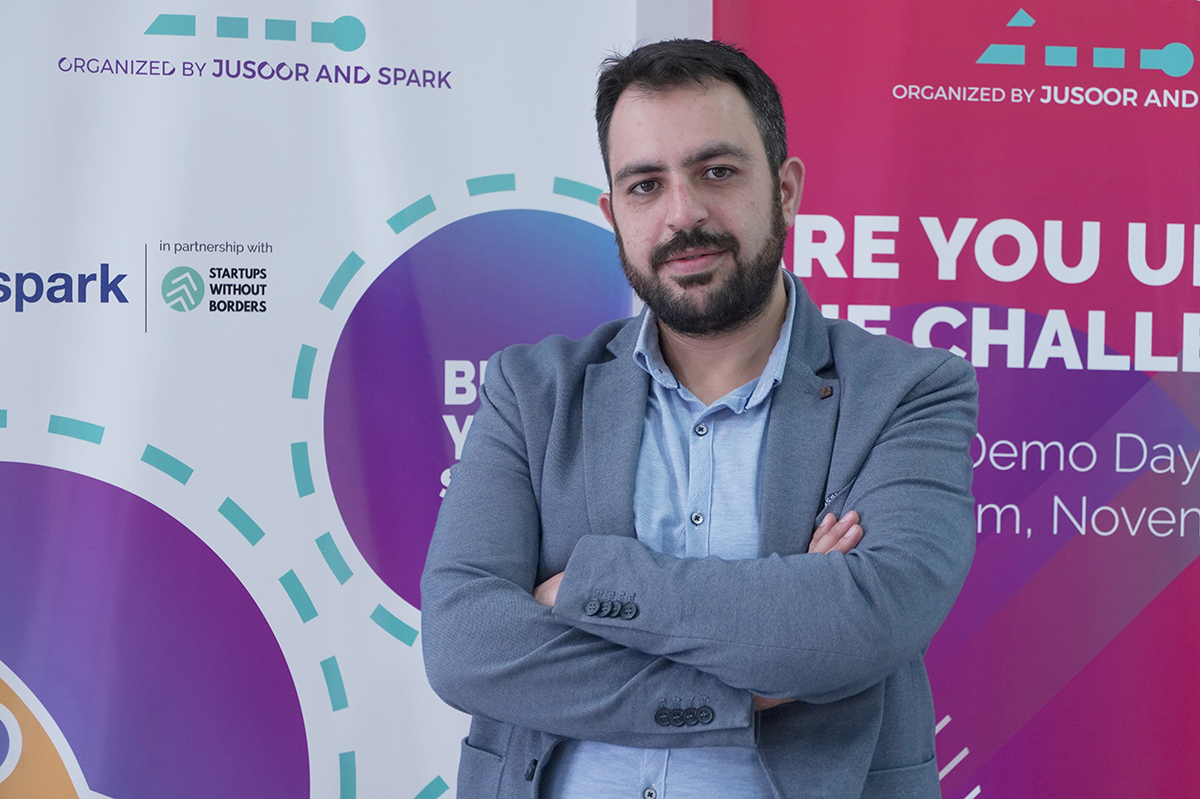 Syrian entrepreneur Mohamad Alkoma is taking on a mission to improve the lives of people around the world with his startup Spermly, a Computer-Aided Semen Analysis (CASA) software for sperm quality analysis
The Healthtech startup, based in Erbil, Iraq, was the winner of the Startup Roadshow 2019, and is now in the prototype phase. "Spermly provides reliable, accurate results, with higher predictive values when diagnosing fertility problems, as it generates parameter values that cannot be calculated in manual methods. It compares the parameters recommended by WHO (World Health Organization) with software calculated parameters, and it regularly updates itself with the latest improvements and recent parameters," he explains.
20. Samah Al-Zein, founder of Aya
Samah Kheir El-Zein kick-started her business when she found herself alone with two kids, after her husband passed away in Egypt, the country she had just moved to. Forced to find a way to support her family as the sole breadwinner, she came up with the idea of making natural cosmetics at home and selling them online.
Samah won the first prize during Startups Without Borders' Women on the Move pitching competition and entered a 5-month incubation program run by Egypt's TIEC, where she built her brand 'Aya'. Samah also won the finals at the incubator, due to her dedication and incredible spirit.
Don't miss the Quarantine Sessions, #Refugeeeday2020 edition tomorrow, as we chat with Tey El-Rjula on the launch of his book "The Invisible Son.