We're very proud to announce that we've just held our first hybrid summit, streamed live from stages in Amsterdam at Nyenrode Business University, Cairo's American University in partnership with their startup accelerator AUC Venture Lab, and a virtual stage in San Francisco, all in tandem, last November 14th. 
By Ahmed Abuzaid
The Startups Without Borders Summit, the first online event streamed from studios across different continents, achieved a record 1,000 participants, 95 speakers, and 48 sessions, which resulted in 11,000 connections made during the one-day event.  
"When faced with the Covid19 pandemic, we decided to turn a challenge into an innovative idea: creating a hybrid online-offline event that could transcend borders across continents. And, despite we initially thought it would be more challenging, the results proved that we can create a more powerful impact by leveraging technology: giving people who are often limited from travelling the opportunity to connect with investors and mentors from all over the world." said Valentina Primo, founder and CEO of Startups Without Borders.
Featuring industry powerhouses across talks, panels and workshops, the event had a thrilling agenda, with sessions in English and Arabic happening simultaneously, featuring leading figures in the innovation scene.
A highlight of the event was Prince Constantijn van Oranje, Envoy at Techleap, speaking about Finding Courage to Build the Post-pandemic New World in a live video interview with Startups Without Borders founder and CEO, Valentina Primo.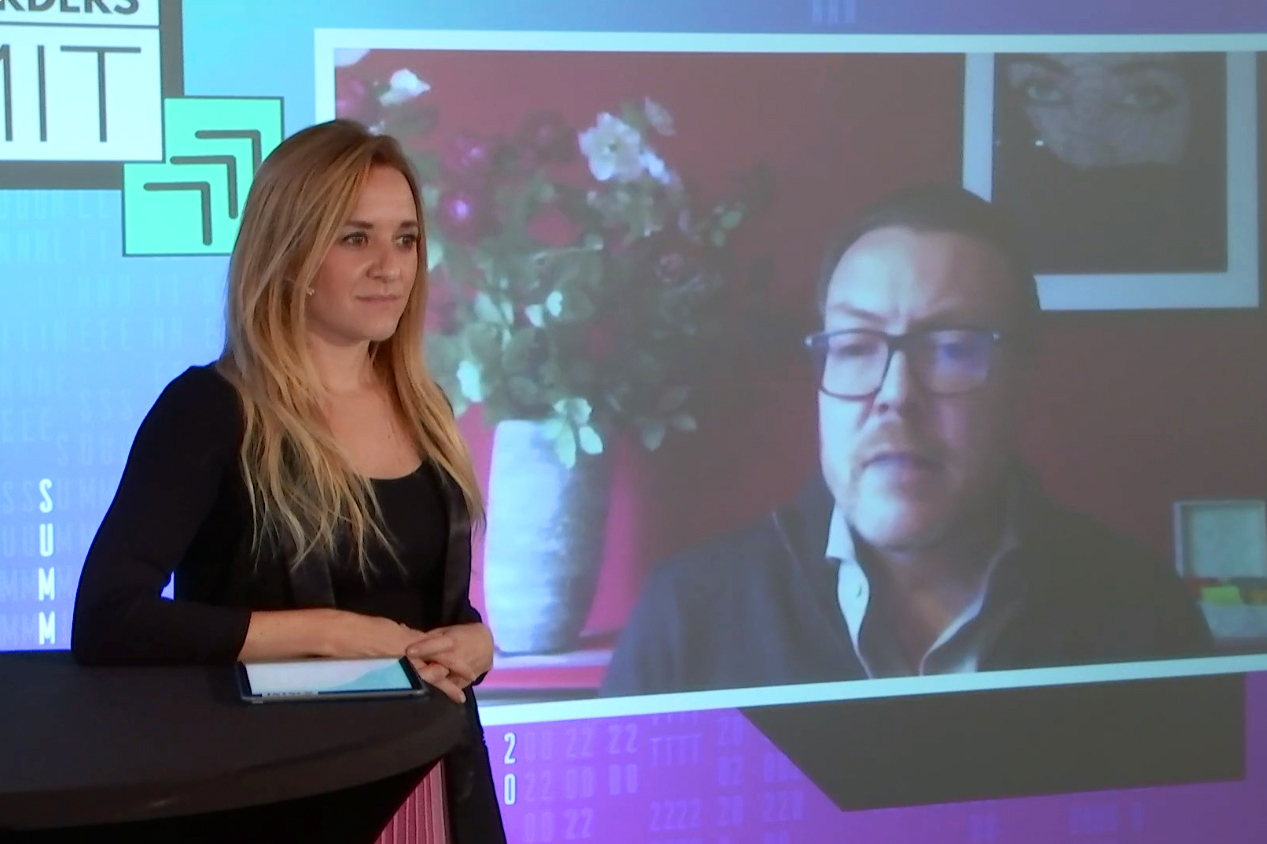 "Knowing the hardship that many migrants and refugees go through, their choice to become entrepreneurs and be leaders in their communities is really hard, but it's really powerful and is something I think we should embrace. I hope we can collaborate to see more successful business by migrants so that they can also fulfill their own potential and be role models for others," said Prince Constantijn van Oranje.
Among the featured speakers were Anja Monrad, Senior Vice President and General Manager of Dell Technologies, Roberto Croci, Managing Director of Microsoft for Startups MEA, Eamonn Carey, Managing Director of Techstars London, Selina Bieber, Senior Regional Director of GoDaddy in the MENA, Turkey and South Africa, and Ramez T Shehadi, Managing Director of Facebook MENA. 
"While we are focusing on the moment, the now, the need for SMBs to evolve through this critical period, our aspiration and long-term goal is to see these businesses navigate, expand and ultimately thrive. All of this and more is core to our company principle to promote economic opportunity and helps to illustrate our commitment to SMBs and their success. One thing we can all relate to from COVID-19 is how small the world has become and how connected we all are to each other. We are focused on making it easier for businesses of all sizes to connect with their customers irrespective of where they are in the world." said Ramez T. Shehadi, Managing Director of Facebook MENA. 
Under the umbrella theme "Brave New World," the summit was organized in partnership with Facebook, GoDaddy, GIZ Egypt, Nyenrode Business University Amsterdam, Hult International Business School, and AUC Venture Lab.
Alongside the talks and panels with all-star speakers, the event hosted exciting activities; including an investor room, where applicants received quality one-on-one time with investors matched specifically to them, in partnership with GIZ Egypt, Berkeley SkyDeck, Cairo Angels and MedAngels.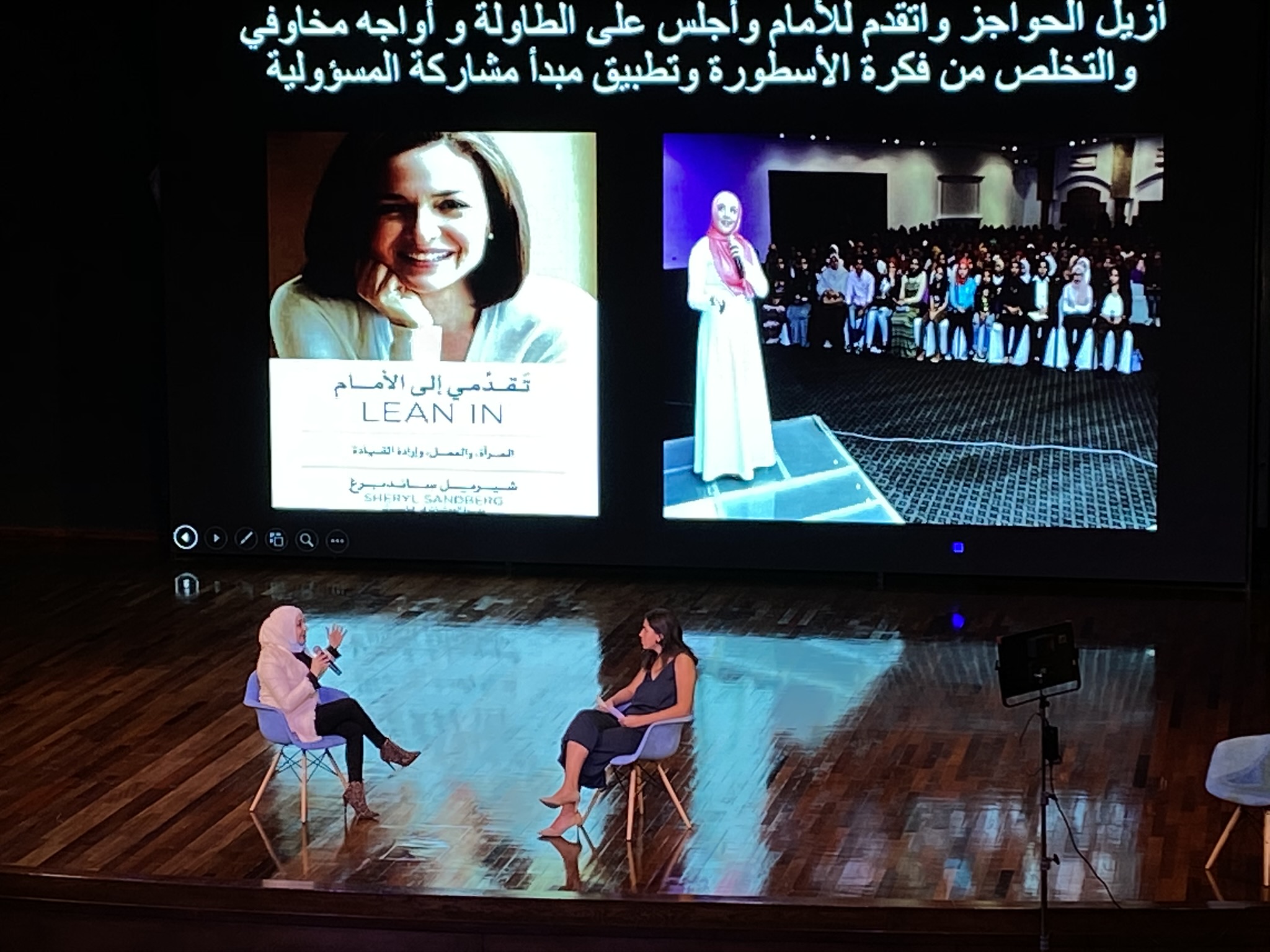 The lineup also featured investors and VCs who are breaking the norm and supporting diversity in businesses, such as Backstage Capital, Unconventional Ventures, Included VC, and Digitalundivided. 
Speaking to this diversity was one of the most standout moments of the summit: the launch of Changelabs' new accelerator for refugee entrepreneurs in the Middle East, the first of its kind in the region, by Karim Samra, at the panel titled "Re-imagining Trillion Dollar Businesses: The Disruptions That Will Define the Post-pandemic World". The scale-up accelerator targeting top Lebanese companies will admit and work closely with 30 leading Lebanese startups, across 2 cohorts (1 per annum). Each startup will receive funding and various kinds of day-to-day support that will help scale their business, a first in Lebanon.