From incubators, to co-working spaces, to startup programs, we've listed 15 key entities you need to know about the Jordanian startup ecosystem. 
By Azrin Rahman
Jordan also has a backstory of accepting refugees. Being in proximity of surrounding conflicts, they were one of the first host of Palestinian refugees. Today, as the country undergoes an entrepreneurial revolution, there is an explosive growth in the ICT sector, which is growing at an average rate of 25% yearly.
As with several other countries in the Middle East, Jordan's youth is serving as a catalyst for this change, and with over half of Jordan's population under 25, they are the ones willing to make changes from which they will reap rewards.
We take a virtual walk through the Jordanian startup ecosystem, and list 15 entities that are spearheading the entrepreneurial boom, from finance, to media, acceleration, and training.
Finance
1. Oasis500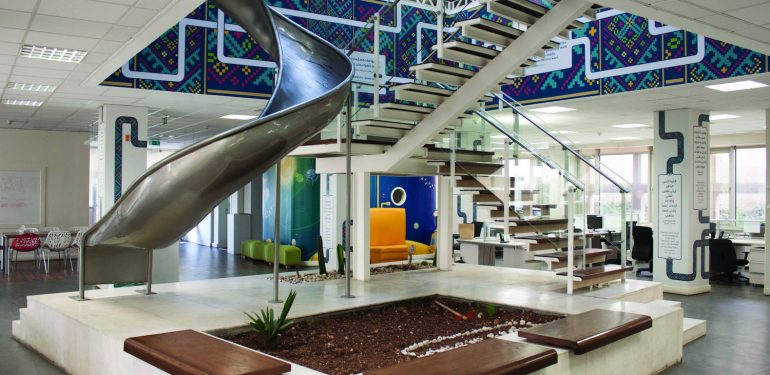 Oasis500 is a seed funding and venture capitalist organization looking to invest in profitable business ideas in their early stages from the Tech and Creative Industries. So far they have launched over a 130 startups and trained 2,500 entrepreneurs with the help of $8 million in investment, 100 mentors, and 100 angel investors. They invest up to $50,000 USD along with training and mentorship. The process of Oasis500 is identifying an idea, funding, accelerating, and then connecting it with a business network. This process has made them the leading seed investment company and business accelerator in Jordan. 
An example of a startup that has undergone these steps is BitsyBox: an activity box that offers kids access to unique, hands-on play by having them create their own themed sensory boxes. This startup helps children further their skills in early child development. With the help of Oasis500, the company was able to make their dream a reality.
To follow their and over 130 other startups' footsteps, submit your business idea online. 
2. Dash Ventures
Dash Ventures is a venture capitalist organization that is seeking upcoming businesses in the MENA region to provide hands on support for. They are a private partnership of entrepreneurs and business experts with years of experience under their belts. Dash integrates startups into a global network of industries such as technology, healthcare, financial services, and government. They focus on businesses that address information technology, energy efficiency, lifestyle consumer brands, and creative industries. So far they have consumed 2091 cups of coffee which have helped them screen 645 business plans and perfect 8 companies. 
In addition to selecting promising businesses to fund, they have a promising executive director – Ali Al-Husry. From helping to launch Endeavor, a nonprofit supporting high impact entrepreneurship in Jordan, to assisting in the expansion of Hikma Pharmaceuticals to Europe, is more than qualified for the job. 
If you would like to try your luck at being funded by a company with the utmost qualification and experience, find out more on their website. 
3. MENA Apps
MENA Apps was founded with a team of brilliant leaders in various industries such as Telecom, Applications, Media, and Banking in 2011. Their mission was simple: connect young entrepreneurs  with innovations and creativity to the resources they need to reach consumers. MENA Apps aims to have a socially conscious business model that will facilitate e-entrepreneurship among Arab youth, which in turn will lead to profitable returns on their investments. 
An exciting project of theirs has been partnering with Etohum to allow MENA startups to pitch at StartupTurkey, an event that brings together leading startups and investors in company. Here, companies at all different stages, from seed to developed make entrepreneurial presentations that are one of the highlights of the event. MENA Apps nominated 10 startups from Jordan and Palestine to be interviewed by Etohum, 6 of which were selected for the actual interview. It was an exciting time to be a MENA entrepreneur; founder and CEO of MENA Apps, Dr. Abdul Malek Jaber, stated that MENA startups had among the best pitches in their respective categories during the thrilling event.
For more opportunities like these, submit your business plan on their website. 
Accelerators/Incubators
4. Queen Rania Center for Entrepreneurship

The Queen Rania Center for Entrepreneurship (QRCE) opened in 2004 with a mission to help develop Technology Entrepreneurship in Jordan. Their focuses include networking, recognition and awareness, capacity building and support, and funding. Their stats indicate that they have been successful in carrying out their missions and focuses; over the past years, roughly 30,000 people have participated in their general and special networking activities, 4,000 have participated in bootcamps, training workshops, and mentoring programs, 300 jobs have been created, 100 startup projects have been recognized, and they have hosted 10 conferences and national competitions.
But don't get lost in all these numbers. The QRCE operates all their events with great passion. For example, they are one of the partners for Global Entrepreneurship Week (GEW) in Jordan. GEW's initiative is to inspire young people to embrace their innovative skills, imagination, and creativity. They aim to connect young people through engaging activities with business leaders, celebrities, and government officials, all of whom partake in the large scale competitions and events. Events during GEW take place simultaneously, which each receiving global media coverage. This will be Jordan's fourth time participating in the activities arranged by Jordan GEW partners. 
To join in on the fun this center has, check out their website for more information.
5. Business Development Center Jordan
The Business Development Center (BDC) in Jordan has crafted extensive solutions for the needs of Jordanian SMEs, women, youth, entrepreneurs, and local economic development. They have been on the frontlines of multi-million dollar projects and work with a business ecosystem of service provides, government entities, universities, and international partners. Although they have accomplished much throughout the past year, it does not stop them from trying new things for improvement in the future. Their new goals include diversifying their funding sources, finding new development services, using their past success as leverage to attract new partners and donors. 
An exciting project they have recently been a part of is the Regional Forum organized by the Union for the Mediterranean (UfM) in Spain. The event was held October 8, 2018 in honor of the 10th anniversary of UfM. The forum discussed the important exchange between key stakeholders on the importance of private sector engagement with development efforts and success stories in the industry. The President and CEO of BDC, Nayef Stetieh, spoke on youth empowerment and the necessity of investing in youth vocational entities and cultivating employment to benefit local communities. 
For a chance to become one of the many success stories of this organization, head to their website. 
6. ZINC – Zain Innovation Campus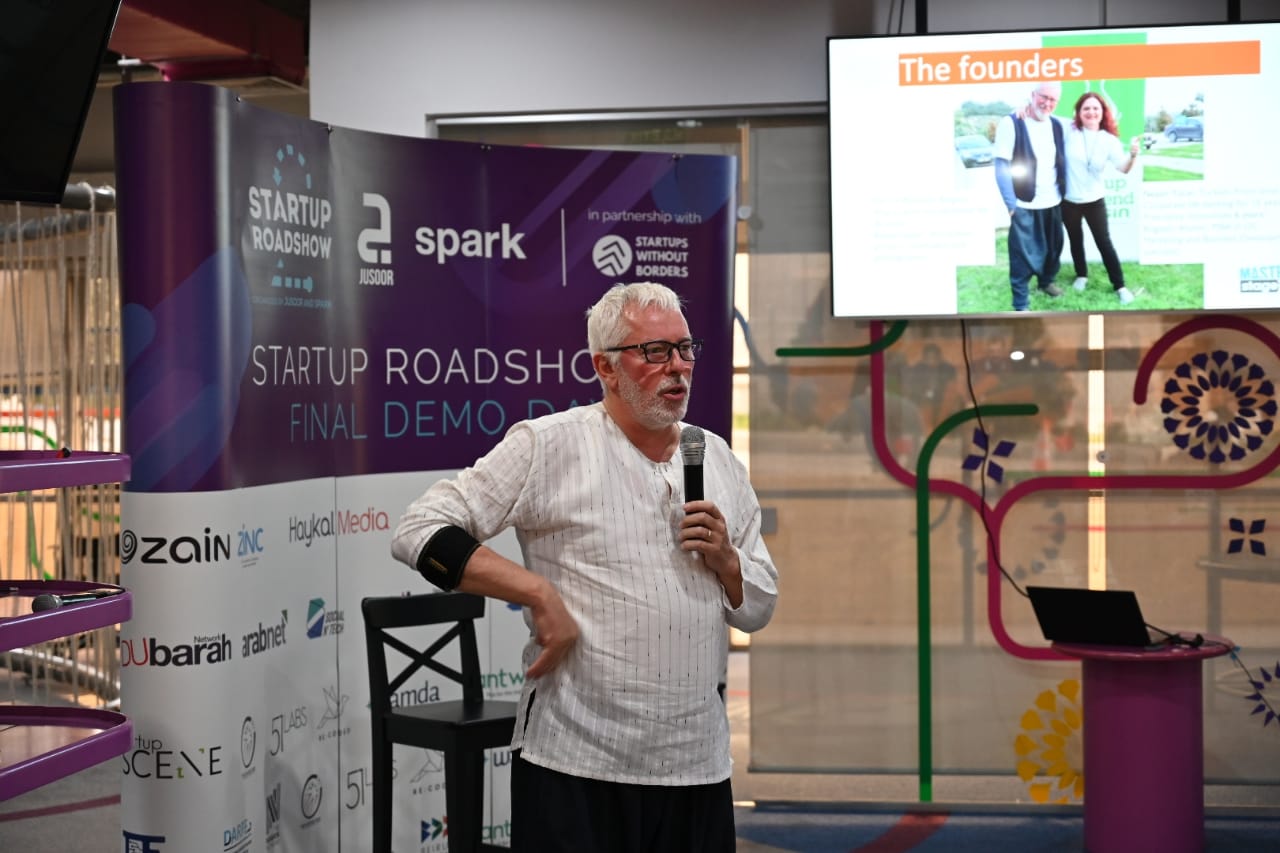 Zain has become the foremost telecom company in Jordan through revolutionizing the industry and investment policy in technology for customers. 
They inaugurated the Zain Innovative Campus (ZINC) in November of 2014. It was the first of its kind in the Kingdom of Jordan. They provide Jordanian entrepreneurs and startups with the resources they need to amp their businesses to the next levels. ZINC has expanded to include branches in the University of Jordan, Yarmouk University – Irbid, and ShamalStart Initiative – Luminus. 
An exciting event they are apart of is hosting "Your Middle East Startup". This event lets entrepreneurs and startups receive advice from CEOs and business owners, by sharing their experience and networking with each other. They had a panel discussion about pitches and shared success stories to offer inspiration. 
More information can be found on their website. 
7. Spark
Spark is alleviating the unemployment issue in Jordan by building entrepreneurs. They believe the struggling economy needs a boost to provide jobs for the country's young population. Spark has partnered with the University of Petra (UoP) to introduce entrepreneurship to the youth of Jordan. They youth are taught with interactive lessons, guest speakers, field visits, and one on one coaching for successful results.
The program includes an Entrepreneurship Course and Competition where the applicants with most auspicious business ideas were invited to join an advanced three week course in the Startup Incubator Quarter.
It includes an opportunity to collaborate with the International Business College Mitrovica. The program ended with twelve teams pitching their business ideas in front of business specialists. The winner was the Talkallam team, who developed a product to aid those with stutters using a device and an app. The course helped them to build their idea and improve their presentation skills for their audience. The next steps for Spark include expanding their model to work with five universities on the Winter Entrepreneurship School in Jordan, pulling professionals from around the globe for the best enrichment of their students. 
8. iPark – Jordan's Technology Incubator
iPark offers incubator services such as logistical, operational, strategic support, interaction and networking, monitoring and evaluation, and educational programs/seminars. With the help of their services, their graduate companies are currently collectively valued at over 50 million USD.
One of these companies is AllCellTech, which used the help of iPark during their The iPARK team has played an essential role in our Jordan Solar EV Pilot Project. This project involved many different team members and partners all over the world including the US, Jordan, Japan, and France. The CEO of the company, Dr. Said Al Hallaj, stated all their partners were impressed with iPark's world class management system. AllCellTech is design and manufacturing company of eco-friendly lithium-ion battery packs, which they make compact, lightweight, and long lasting. They maintain an environmental management system to reduce negative impacts on the environment through lessening the carbon footprint.
To learn more about their programs and offerings, visit their website. 
9. Shamal Start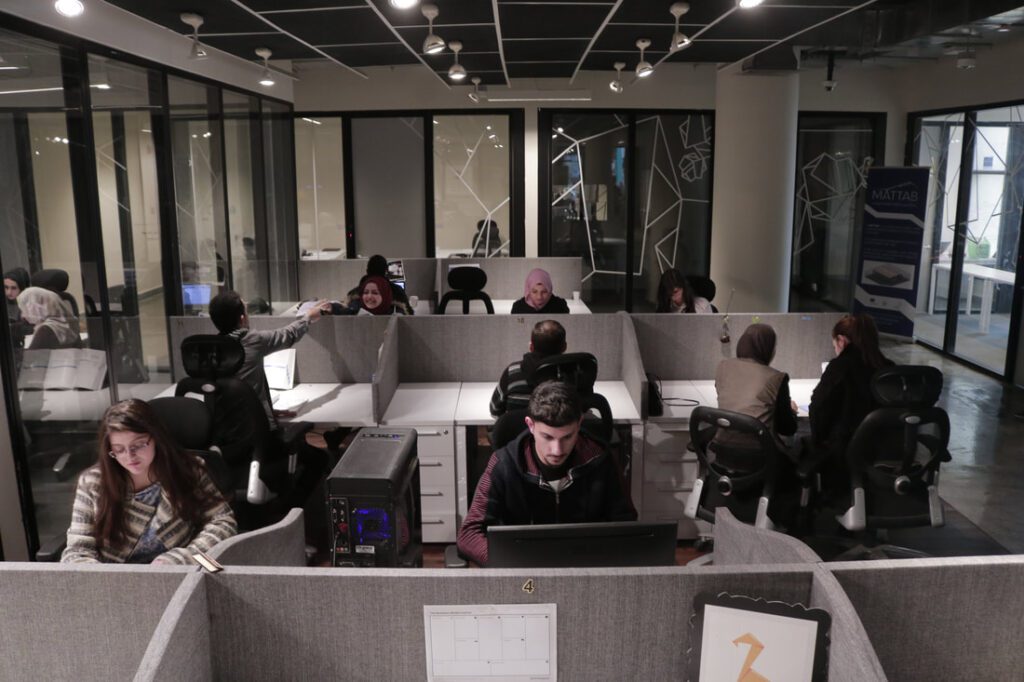 Shamal Start is the leading business accelerator and seed investor in North of Jordan. 
They facilitate passionate entrepreneurs with ideas in manufacturing and service by providing support, mentorship, workspace, networking, seed funding, and access to a digital fabrication facility in Jordan. 
Shamal Start is known for FabLab, the first digital fabrication laboratory in Jordan. It boasts numerically controlled machinery, and power tools to create anything imagination allows. They host Fab Lab Open Day monthly, a full day event where members of the community are welcomed to innovative workshops and activities, to spread creativity to the public. 
Technological Development
10. Refugee Code Week
The Refugee Code week was created by putting two and two together; a surplus of migrants looking to contribute to their new local community and the promising careers fluency in programming can offer. SAP has teamed up with the Cameron Education Trust to enlighten young refugees with software coding skills, a necessity in this digital age. SAP helps facilitate and transit the integration of coding education into school curriculum. Additionally, they recommend the promising candidates to a wide range of companies to secure their employment. In 2017, they empowered 13,448 refugees, as young as eight years old, with coding and computer skills across nine countries. With great numbers in just their initial years, the company can expect their success to continue and expand. The program aiding skills gap is a great opportunity for countries that are facing the refugee crisis. They aim to strengthen the economic and social contribution of migrants to their new homes. A refugee who has worked with this program expresses his joy in feeling he has a purpose again and that his faith is restored after learning to code. 
11. Reboot Kamp (RBK)
Reboot Kamp (RBK) is a coding bootcamp in the Middle East which provides a 16 week program to turn students into software engineers in the programming language. The program is divided into two stages: Prep and Immersive, with the former being an assessment period to see if a student is ready for the latter where they will be exposed to various programming methods. In addition to gaining coding skills, they will also learn professional ones such as developing their online presence and sharpening their interview skills, which combine to yield an A+ hiring rate of 98%. To further include opportunities for employment, the program hosts its own career fair near the end of the immersive period with companies from around the middle east looking for skilled coders. The camp has created wholesome morning and evening schedules, incorporating code challenges, lectures, partner coding, counseling, exercise, and deep coding. 
An inspiring success story is the one of Mohammad Albakri from Amman. He originally earned his engineering degree, but unfortunately could not use it to find employment, and resulted to becoming a cashier for a street vendor where he became acquainted with RBK.  He is now a software engineer team leader at Bright Core. 
Applications for this incredible learning experience and a path to employment are available on their website. If accepted this program has a tuition cost of 5,700 JOD, which can be subsidized with scholarships and loans. This cost covers the transportation provided for students in the Greater Amman area, limited basic housing during the Immersive course for those residing outside of the Greater Amman area, and three healthy meals daily cooked by the in-house chef. 
Events and communities
12. The MakerSpace
The MakerSpace in the Jordan Museum is the place for visitors to explore and interact with modern digital fabrication tools and innovative technologies. Some of these innovations include 3d printers, audio visual devices, and advanced robotics. It is a community environment where people gather to build and make, while sharing knowledge, techniques, and skills in the process. The setting facilitates self-directed learning, while still having plenty of room for collaboration. They have the tools and materials to support invention, making it the workshop for tech-enthusiasts, crafters, students, tinkerers, engineers, scientists, and designers. The MakerSpace showcases new technologies in sectors of renewable energy, healthcare, architecture, engineering, and products and services. Some of the partners for making this dream a reality include Eureka Tech Academy, Third Reality, and Mixed Dimensions. 
13. Dakwak
If your business is going global, Dakwak is an essential! Dakwak is a website translation and localization software service that specializes in making a local website available to a global audience. They increase search engine visibility, allow seamless integration to new domains of the owner's choice, and full customization. This is all done without needing new code, since it works on top of the current website, in minutes. Features of this service include the content management platform which allows management of translated content, allowing control of styling of website and managing multimedia files, and Dakwak analytics which shows audience engagement.
14. Startup Grind Amman
One of the most active Startup Grind communities globally, Startup Grind Amman is an online community of startups, founders, innovators, and creators. The Jordanian chapter brings like-minded yet diverse individuals together to connect, learn, teach, help, build, and belong through our local events, flagship conferences, startup program, partnerships, and online media + content – collectively reaching over 3.5 million individuals worldwide.
15. King Hussein Business Park

The breathtaking King Hussein Business Park is a complex in Amman which hosts 75 global and local companies. It offers 120,000 square meters of ready-to-use office space in a central, easy to access location. The business center plans to accommodate more businesses, attract investors, and add recreational components to its space. Created to facilitate gatherings, the park has an auditorium with a capacity of 500 people, ideal for workshops, conferences, lectures, showings, and presentations. They currently have constructed a five phase development plan to expand their efforts.