On International Migrants Day, we take a look at 5 stories of relentless ambition, resilience, and grit as told by the entrepreneurs themselves. From social entrepreneurs, to best-selling authors, to female powerhouses, these 5 podcast episodes will inspire you to think of migration in a different light.
By SWB Team
As the world marks International Migrants Day on December 18th, we take a moment to listen to the stories of 5 courageous entrepreneurs from Jordan, to Lebanon, to Germany, Netherlands and Egypt. Their intimate accounts, as emotional as they are powerful, offer a fresh reminder of the potential of the millions of migrants who are crossing borders today. Here's 5 episodes to light up your day this December.
1. From Refugee to Best-Selling Author, with Chaker Khazaal – Episode 9
Chaker Khazaal is a Palestinian-Canadian author and entrepreneur who opened the Startups Without Borders Summit in 2019 and left the entire audience shocked: he presented the world's first interactive silent speech. Born as a Palestinian refugee in Lebanon, Chaker immigrated to Canada, being one of four recipients of the Global Leader of Tomorrow Award.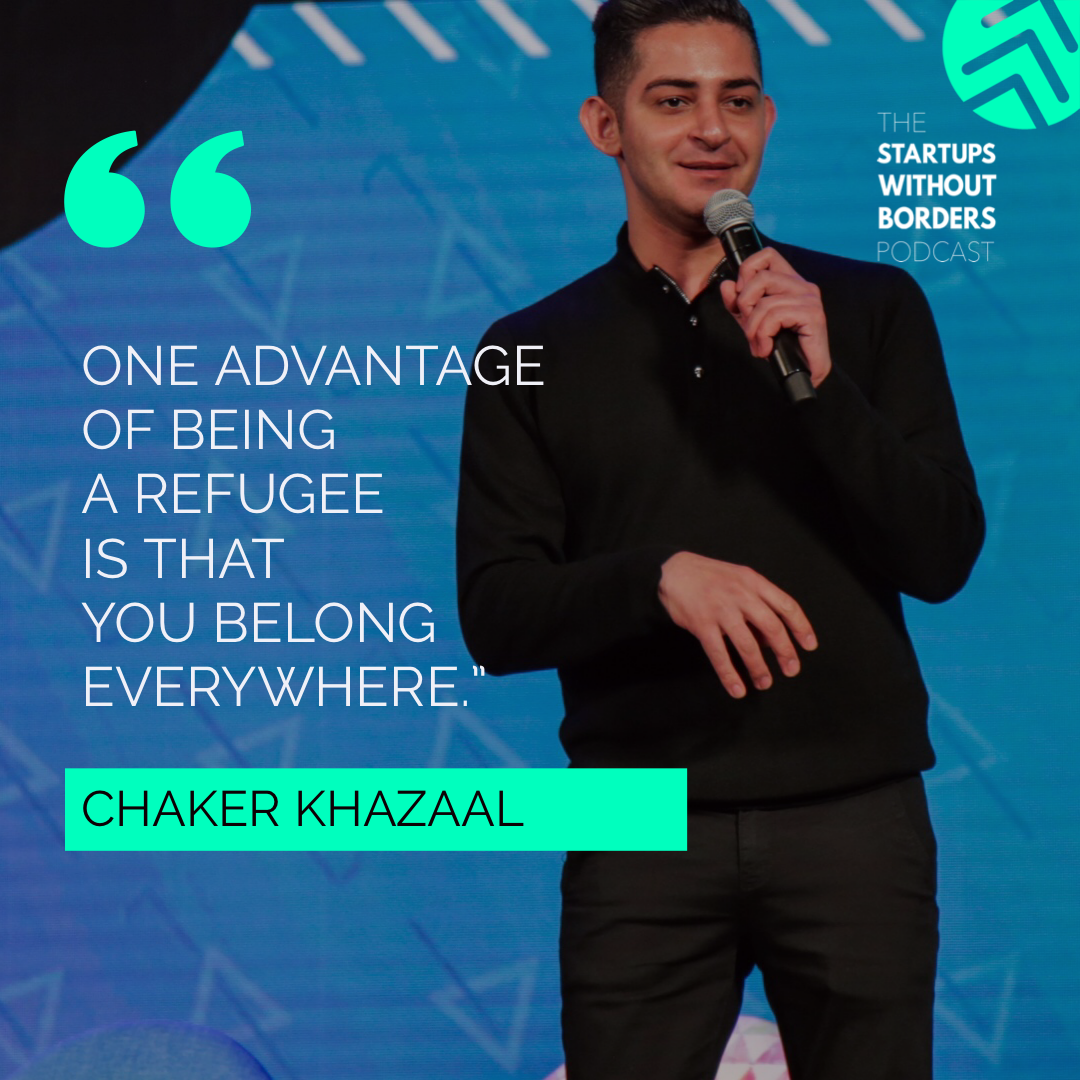 Having graduated from York University in Toronto, Chaker quickly became a public figure as an author, a journalist, and an entrepreneur, author the Confessions of a War child trilogy, which was inspired by true narratives of war children.In this episode, Chaker talks about going from refugee to best-selling author, finding courage to venture into war zones, and deciding to do the world first silent speech.
2. Ana Alvarez Monge, a Latin Force of Nature Driving Change in Germany – Episode 4
This truly IS the number one question: you have a disruptive idea, but how do you fund your startup to kick-start?  In this episode, we speak to Ana Álvarez Monge, an unstoppable force from Costa Rica that is changing the future prospects of migrants across Germany.

A coach, university lecturer, consultant and mentor, Ana arrived to Germany and founded Migration Hub, a collaborative network for social entrepreneurs and a platform for migrant entrepreneurs, which went on to gain recognition as one of the 100 Landmarks of Germany. In this episode, titled: "The Number One Question: How do I fund my startup?" we dive into the nits and grits of how to access finance and fund your startup idea – especially when you are a newcomer in a new land.
3. The "Invisible Man" Who created a Blockchain Startup in a Refugee Camp – Episode 16
This is a very special interview. Tey Al Rjula's story is one for the movies. Having spent two years in a refugee camp in the Netherlands, Tey used that time to do an online masters in Blockchain, and then created Tykn, a startup that offers stateless people a virtual form of ID, using blockchain.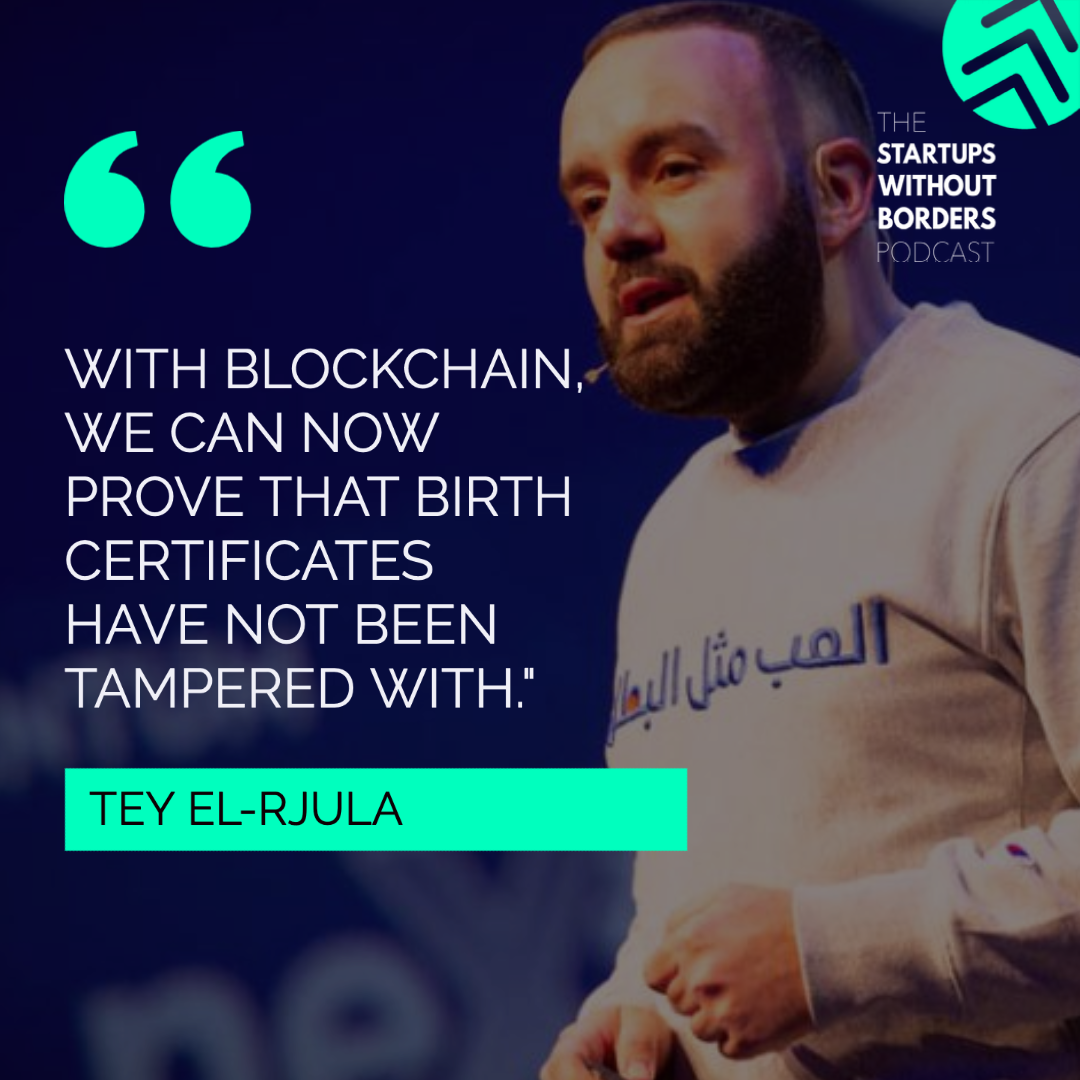 Brace yourselves for an intense interview, as Tey delves into his story in detail, narrating how he came up with a world-shaking startup in the most unlikely place, how he raised $1.5 million with his startup, and his new endeavour: writing the book: "The Invisible man."
4. From Jerash, to India and Back to the Camp: Social Entrepreneur Saddam Sayyaleh – Episode 5
Saddam grew up in the Jerash refugee camp, in Jordan. It was from that unlikely setting that he embarked on an incredible journey that took him to India and back to Jordan, to start a social enterprise that empowers youth.

In this episode, titled "The Secret Sauce: How to Do Good while Doing Well," we dig into the principle of 'Value first, profit second', discussing how to create a startup that is profitable, and has an impact mission, as Saddam helps school drop-outs and unemployed youth become active members of society.
5. Starting A Community for 13,000 Mothers in Egypt: Reem Sabouni – Episode 11
Gear up to meet an incredible bosslady and Syrian entrepreneur Reem Sabouni, whose startup Arab Mom's Club, has build a massive community for mothers in Egypt, starting off with a Facebook page.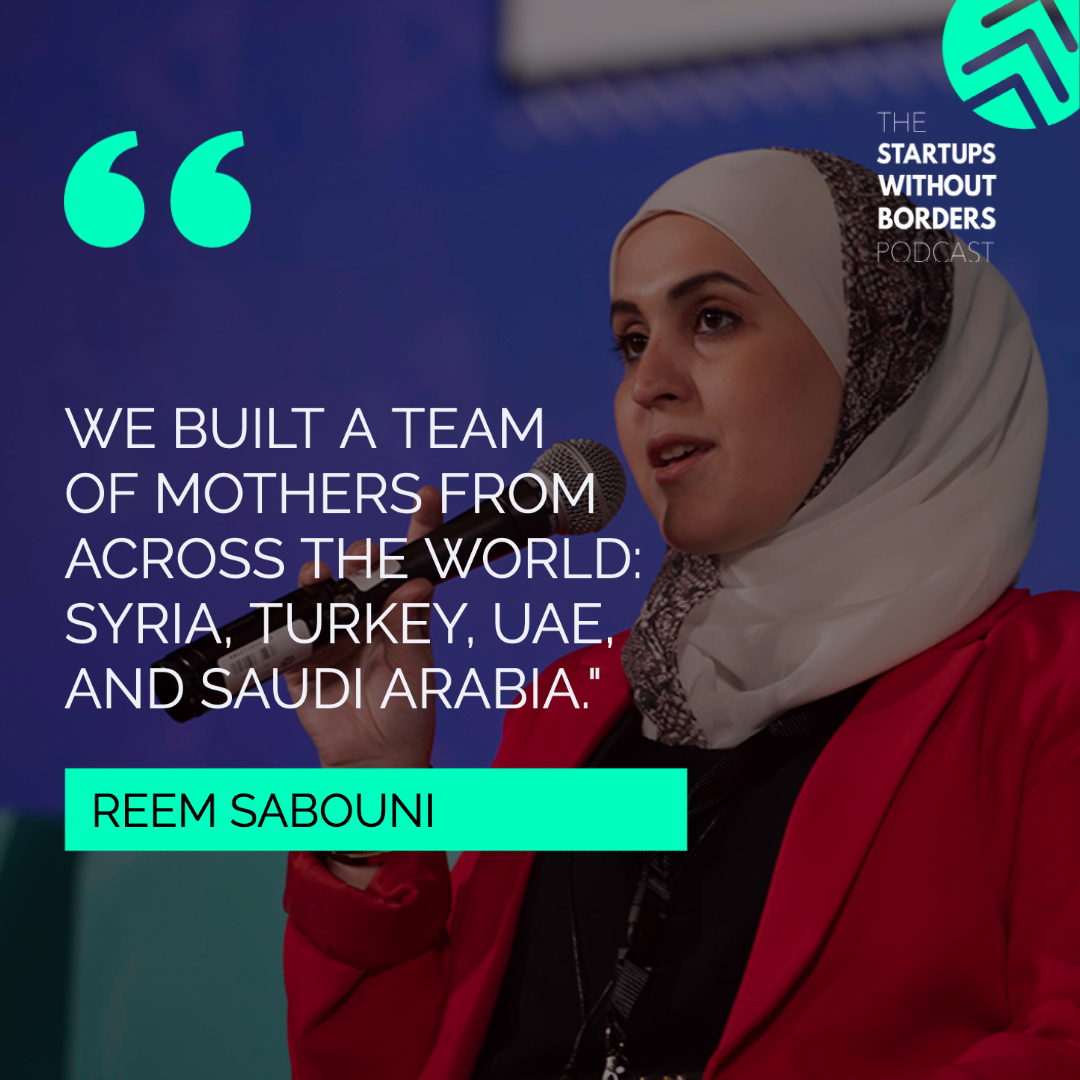 In this episode, we dive into Reem's journey growing a community of 13.000 mothers, while discussing how to create value for users, how to leverage on the community to build a revenue stream, and how to take on the massive challenge of changing mindsets.