In episode 24 of the Podcast, we speak to Francisco Ortiz, a digital nomad, YouTuber, influencer, and investor. The quest for freedom led him to quit his office job in Argentina to explore the world. But how does he grow his income online? Listen to this insightful conversation.
By Grusha Manyonyi
The Journey to Becoming a Digital Nomad
Have you come across pictures of individuals on the internet with their laptops online either in a coffee shop, poolside or the beach in different countries? What's usually the first question that comes to mind? How are they able to do that, and how do they earn while travelling? Francisco Ortiz is one of them.
Francisco's initial interest was to travel and explore the world. The idea of becoming a digital nomad wasn't something that he had thought to explore. "When I left everything, I didn't know anything about this concept, and it was not like I wanted to be a digital nomad; I just wanted to travel", he recalls.
"When I left everything, I didn't know anything about this; it was not like I wanted to be a digital nomad; I just wanted to travel."
During these escapades and travels, he realized that he needed to make his travels sustainable, so he embarked on doing different things on the internet. He has since worked as a travel blogger, marketing consultant, YouTuber and remote employee for a startup organization. It is during this time that his YouTube channel exploded and turned his passion into a full-time career. "My goal was to be able to have more freedom and be able to travel around", says Francisco.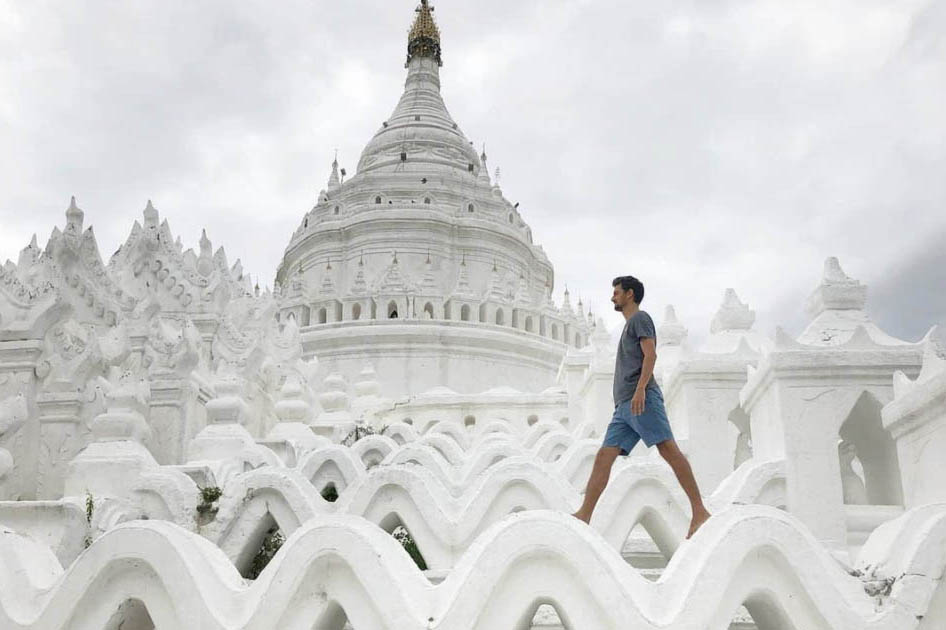 His biggest ambition and goal was to become freer every day; and having travelling as his biggest passion, he took the leap to accomplish his goal while making money in return. However, he admits that it did slow down his growth a bit, but doesn't regret its consequences. "Maybe I could have grown faster if I had been just simply in front of the laptop, but I wouldn't be happy. And for me, that's the main goal though; if you're not happy with your journey, what's the point of growing?" 
The Turning Point
"I think one of the first moments where I realized there was other like different lifestyle was when I did my first exchange program in the US, I was a university student," he says. During his stay in the United States, he was exposed to a unique but different culture. He was curious to understand how that work-travel life worked and if it's something he could try and enjoy. 
After clearing with the university, he got a corporate job he didn't like, and later worked with a startup before exploring his world. This new way of working gave him a real sense of belonging.
How do I make Money and Generate passive Income in Digital Space?
This is one of the most frequently asked questions when it comes to digital nomads. Nowadays, many people have access to the internet, and they keep wondering how influencers, travel bloggers, and YouTubers make money online. Francisco Ortiz sheds light on how he and other influencers make money from the internet.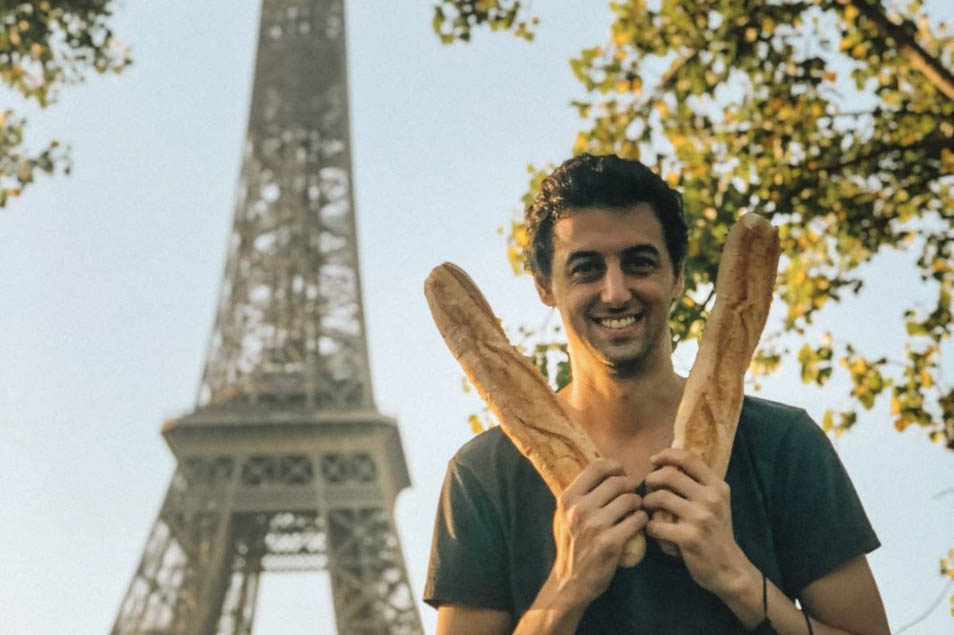 One of his main financial cash cows is his YouTube channel, where spends a lot of time creating content for his audiences. In doing so, he can earn from advertisements placed on his YouTube videos. Affiliate marketing is also another incredible way he can create revenue income from content creation. "There's affiliate marketing, where you promote a service or a product from another brand that makes someone buys through you, you get a commission, either a percentage or a fixed amount."
Francisco says that affiliate marketing is one of the best ways one can make passive income. What you need to do is to create content once and continue to earn from the posts you've created. "Because I create the content once, and then if that content keeps growing through time, it gets more views. Some people end up buying something through me, and I keep making money, even if I did that video once."
Another way he uses to make money online is through his online courses.  Sponsored posts for his social media channels are also another way influencers and YouTubers' make money online.
Can you be an entrepreneur and build a startup while being a digital nomad?
Francisco explains that being a digital nomad depends on how much you want to scale up your business prospects; if you are interested in scaling to greater heights and have a big organization with several employees, you will need to be stable first before choosing to work as a digital nomad.
"You probably have to stop, get a base and stay there for a while, at least in the beginning, while you grow."
Travelling, in general, slows down everything, including your business growth, he points out. So you need to understand your business goals and know if it's compatible with your travelling passion before choosing to work as a digital nomad. "You probably have to stop, get a base and stay there for a while, at least in the beginning, while you grow, unless you have the best team in the world that will do everything for you, but then you will be an investor, not, the actual founder or CEO. I think in the beginning, depending on your ambition, you should be more stable."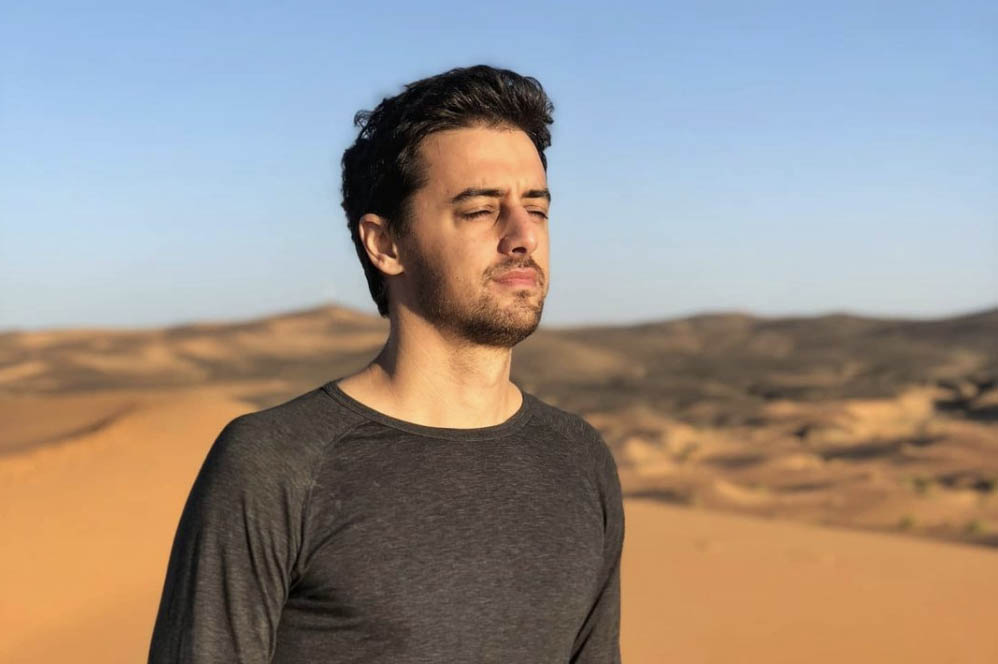 Self-improvement tips for personal growth
Different stages in life call for different mentors in life; for self-improvement, you need to identify the immediate need for you and who will be the best influencer to listen to or read when it comes to fulfilling that need. Francisco uses various people for different personal growth, stressing that you should know your long term goals to map people who can help in that journey.
If you're looking to scale up into a big organization, your influencers should be the people who are already doing that; if your main goal is to be an average or small organization, you should seek influencers who understand your language. "I don't want to grow a big company. It's just not an example anymore, so I would say that the best advice I could give is to try to find someone in the position you want to be in. Let's say two years or five years, but don't go for the best in the world if you don't want to go all the way, up to that level."
You're the result of the 5 five people you hang out with: How best to achieve that as a digital nomad
Many people wonder how they can keep up with having relatable and meaningful relationships while being a digital nomad. Francisco Ortiz believes you don't need to have physical relationships with these people. He encourages one to be conscious of the kind of content they consume online and how it impacts their life. In the new digital era, your mentors can be people that you've never met, but they still impact your life positively and beautifully. "By defining very well or selecting very well the content you consume daily, you're increasing your chances to become closer to the people that you're consuming the content from." 
One of the role models that Francisco Ortiz follows and listens to is Gary Vee's popular show, GaryVee Audio Experience. His performance is impactful in his journey as he addresses a wide variety of educational and inspiring content.  
"By selecting very well the content you consume daily, you're increasing your chances to become closer to the people you're consuming the content from." 
Nas Daily of Nas Talks is also another content creator that inspires Francisco Ortiz in his entrepreneurial journey. His journey to success is one to admire and emulate. According to Francisco, Nas Daily shares behind the scenes how he works to be influential and how he became successful.  Another content creator that influences Francisco Ortiz is interviews done by Guy Kawasaki's Remarkable People Podcast. He brings influential people on his channel; even though you may have little to learn from him, you might have much to emulate from his guests. 
Francisco Ortiz has an exciting journey and a successful career as a digital nomad. He has a lot of inspiring content and tips that might be valuable to you as you start or scale up your online career. Listen to the entire podcast to understand his journey and pick on his excellent tips for your success.