From Yemen, to Jordan, to the Netherlands, Ghada Ismail is the protagonist of a journey where her identity, her traditions, and her culture were uprooted all at once. But as she joined RefugeeForce, she embarked on a transformative journey, both inside and out.
By Aleksandra Liszka | 
In partnership with: RefugeeForce
When Ghada Ismail left her home country of Yemen, she didn't know she wouldn't come back. She didn't know it when she moved to Jordan, nor when she left the Levantine country and set off to the Netherlands, rebuilding her life for the second time.
In fact, Ghada was not planning to leave Yemen. Little did she know what it was about to happen as she packed her suitcase for a one-week conference in Kenya. "I was not prepared at all to move forever. I wasn't even able to say goodbye," she says, as she recalls the moment her life took an unimaginable twist. 
It was 2015 and she was on her way back home from Kenya when civil war broke out in Yemen, forcing her to change the route and head to Jordan. But very often, the first leg of the journey gives you a very little indication of what lies ahead. 
"The hardest part was not being able to say goodbye. Two years ago, I lost my father and I could not say goodbye to him; it was four years without seeing him. It was hard not even saying goodbye to the places, to people that I love, not carrying my personal stuff," she recalls.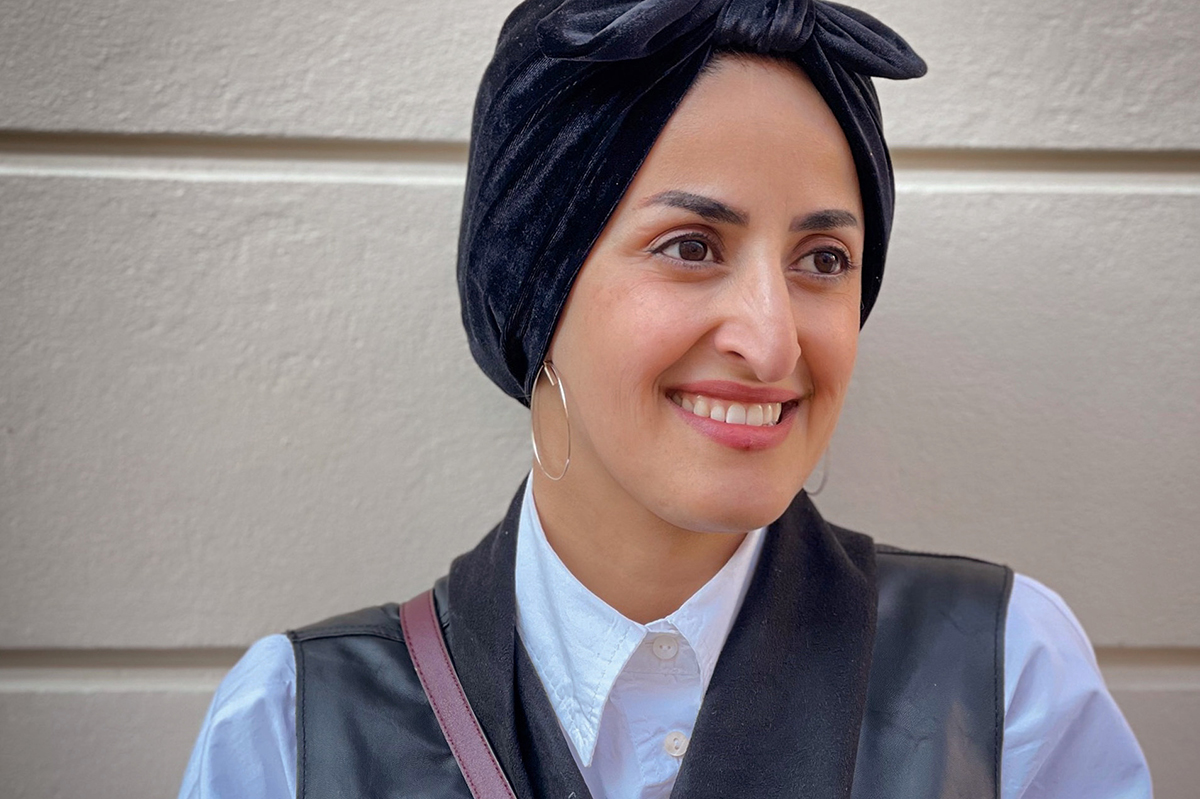 Hire Refugee Talent
The one precious thing she carries from Yemen is her bakhoor (an Arabic name given to scented bricks or a blend of natural traditional ingredients, mainly wood chips soaked in fragrant oils); which reminds her of the perfume floating over Yemen's streets. It is to Ghada a piece of home, a charm, an artifact she holds dear to her heart. "We used to put it on fire. I do have a little here with myself, it's very special to me, so I do not use it a lot. I have very little from Yemen," she reminisces.
It was running amongst the scented streets of Sanaa, the capital of Yemen, that Ghada spent her years as a university student. Ghada had long dreamt of becoming an engineer, just like her brother. But traditional mandates and the lack of a wide spectrum of university courses made it difficult to chase her passion, so she eventually enrolled in English literature. 
"When I compare the studies here, I wish I could have a chance to study in the Netherlands; the variety, the options, especially with the technology," she says. "In Yemen it was very simple, old methods, very simple IT things." She graduated in 2006, when the field of technology and IT was just about to disrupt the educational landscape.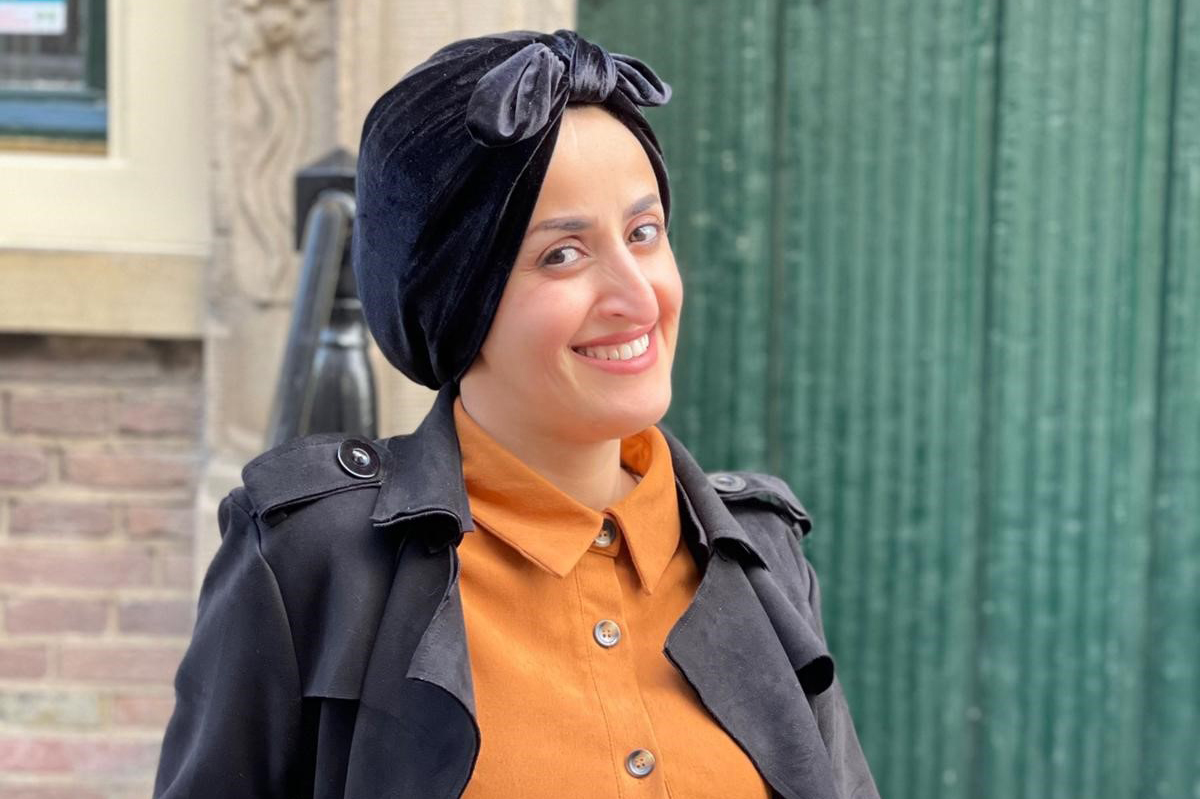 Join RefugeeForce
Nine years later, she was arriving in Jordan, trying to find herself in this new reality where she felt lost. A humanitarian at heart, the first thing she did was to start helping other Yemenis in Jordan, collecting donations and money.
Thanks to the network she built, she landed a volunteering job and time to think about what would come next. After a couple of months, Ghada got a job that allowed her to support her family financially in Yemen. 
Looking back, the Jordanian chapter felt to Ghada as if she was standing on the threshold, on the edge of what may feel like going back to old years and building a new home. But despite Jordan being culturally similar to Yemen, Ghada did not feel safe and stable –  since her visa and work permit depended on her yearly contract. With just a few options at hand, she applied for refugee protection in Europe, and moved to a refugee camp in the Netherlands. 
"I remember being in the camp. I stayed there for a year and three months. In the beginning, I was frustrated, lost, not being able to do anything while I had the energy to do lots of things. It was okay to stay there for some time to relax, because it was a difficult step.  But later you feel you want to do something, learn, support others – I may lack the language, but I have experience," Ghada states.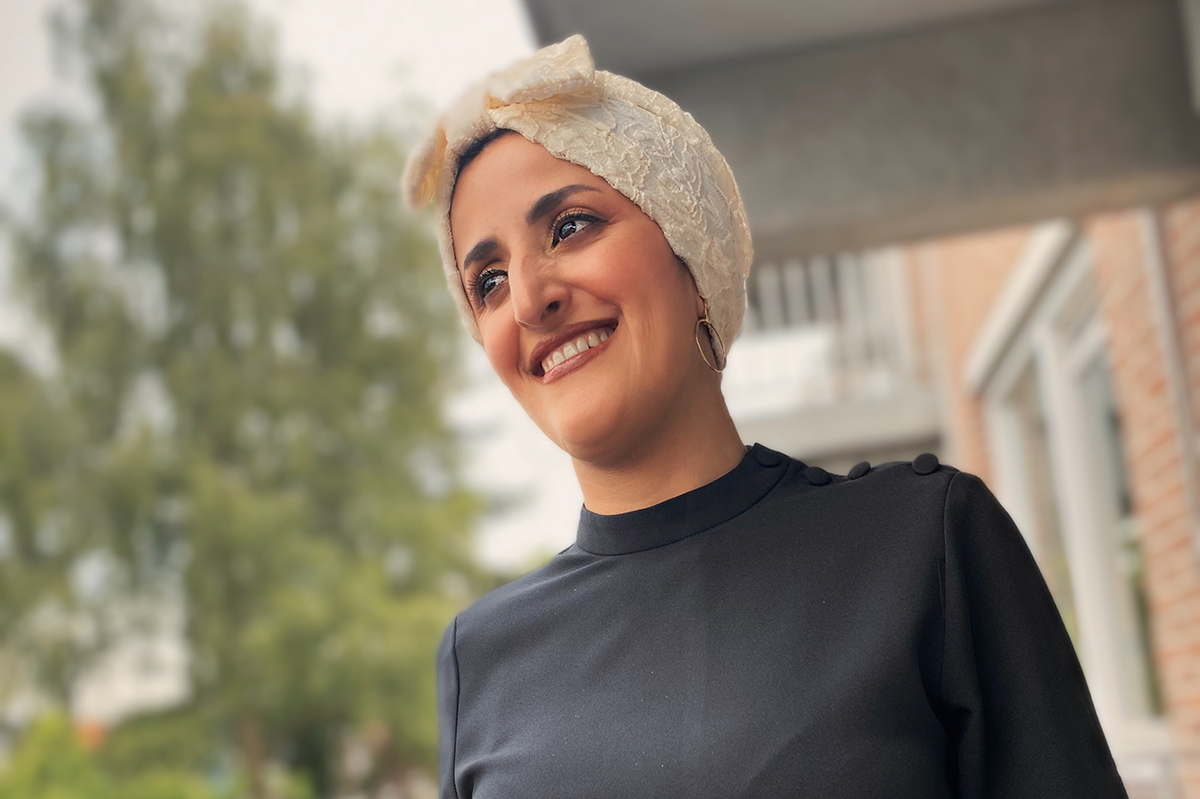 It was soon after leaving the camp that she heard about RefugeeForce. "I wish I had heard about them before, it would have saved a lot of time for me. Now, I advise a lot of people to take this Salesforce course; not only people from the Netherlands, but also from abroad because these are skills that they can learn easily."
RefugeeForce gives hope and a chance for newcomers to better integrate with the Dutch community and labor market. According to Ghada, everybody is welcome to join. "What I like about RefugeeForce is that they allow all refugees, whether they have refugee status or not, whether they are asylum seekers or refugees, to take the training, unlike other institutions. During their training they give us hope that we can be integrated into the market. And it's not just in the Netherlands, because due to COVID19, people can work remotely anywhere, especially using the Salesforce platform."
Irony and fate would make it so years after giving up on her dream to enter the Tech world, Ghada would find herself building a future in tech.  "At first, I was not sure while starting this course, as I was not sure it would be related to my experience in monitoring evaluation. But after the training, I felt there is a great connection, especially since I want to continue with NGOs. This is a huge career growth opportunity," she says.
Her advice to newcomers in the Netherlands? "Listen to your inner voice. Not negative people. Search and you will find different solutions for anything. Expand the network everywhere through studying or volunteering. Don't be afraid to start again."
This article was written in partnership with RefugeeForce. You can support the Tech Refugee Movement here. 
If you are a newcomer in the Netherlands or Germany, apply to RefugeeForce here.