Irma Rodriguez is a whirlwind of passion and ideas. But when she moved from Mexico to Milan, starting a business in Europe was more challenging than expected. Today, these difficulties are the basis of her Youtube Channel, Emigrar y emprender, where she advises over 5,000 entrepreneurs on starting up in Italy. What are her top tips of advice? Listen to Episode 27 to find out. 
Irma Rodriguez had a great job in Mexico, working for one of the biggest banks for medium and large corporations. But at some point, the situation in her home country became too much of a risk for her family.
As she moved to Milan, Irma faced a myriad difficulties to set up a business and effectively sell. Today, all these difficulties are the basis of her consultancy business, Emigrar y emprender, where she advises over 5,000 entrepreneurs on starting up in Italy.
Looking back, Irma recalls 5 lessons she learned in a journey filled with ups and downs. 
"The most difficult part of starting was being alone," says Irma. "I like to sell, because selling is serving. So I, since I was a very good sales person in Mexico, I thought it was going to be the same in Italy. So I arrived here and I began to sell my own products in the Mexican way, in the way that works in the USA as well. But nobody wanted to buy from me because they didn't know me. So that taught me a very important lesson: if people don't know you, they don't buy from you. And it's the same all around the world. Relationships are business."
"If people don't know you, they don't buy from you. Relationships are business."
1. Get to know the new market
This is crucial, Irma says. "You need to know how do they buy? where do they buy from? How do they present themselves? When I used to go for the first interviews to sell my product, I noticed that in Italy, it's all about feelings; it's a lot about 'imagine yourself, this piece of textile." That was new for me because I was just solely selling my products, in an obviously very clear, very objective way."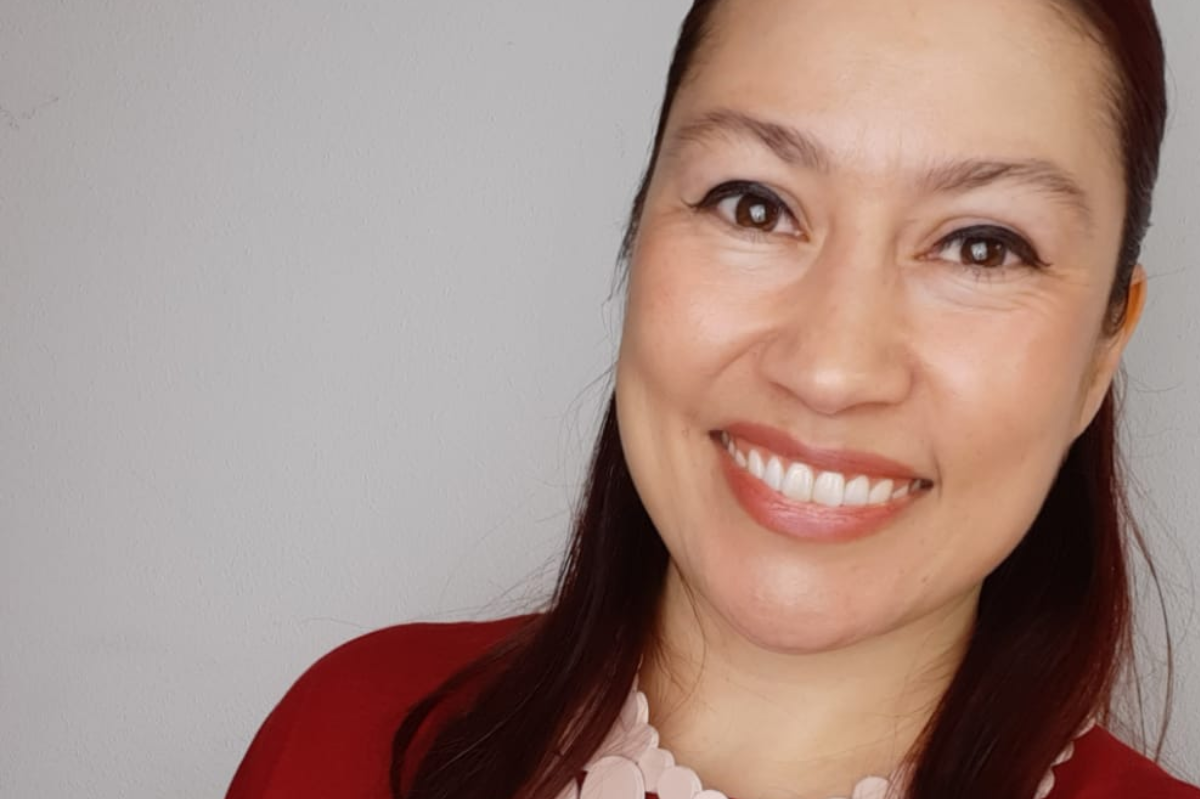 2. Focus on the customer.
"One of the main mistakes I see in Latin American immigrants who want to be entrepreneurs is that they want to sell the things they sell in their countries in the new markets," she says. 
The most typical example is women from Latin America and want to bring food or clothes. "I always tell them: 'okay, if you're Mexican and you want to bring typical clothes. Think about how many Italian ladies would like to dress like an Mexican native. Think about a number! Now think about how many Mexican women want to dress like Italian women. Because sometimes we try so hard to sell our things and they really don't want them," she explains.
3. Build a network with locals
"Because it's very important to know the market, look at people who know it better. Meet people with the knowledge that you're looking for," Irma stresses. 
If they are entrepreneurs like yourself, it's even better. "Because they would tell you all the things that their people don't tell you," she says. Going to events organized by business entities, such as the Chamber of commerce, is also key to grow a network with the local business landscape. 
"In Latin America, it's about trust. But in Europe, it's about rules."
4. Pay attention to the laws and faxes because it's different
"In Latin America, we are very used to the black market. If I don't have a job right now, I can make some beautiful cakes and go outside my home and sell them in the street," Irma explains, illustrating a phenomenon that is all too common in other regions such as Asia and the Middle East as well. "In Latin America, it's about trust. But in Europe, it's about rules; so you have to respect the rules. And if you want to do business, you have to know how to do it because you actually can. Here, I can also make cakes and I can sell them to my friends, but I have to do it according to the rules."
5. Don't resist change
Irma says that embracing change and adapting to new things is key to succeeding. "The faster you improve, the faster you learn, the faster you will make money. Sometimes we are so in love with an idea of bringing our typical stuff from our country to Italy or Germany or Denmark. But the truth is that they even don't want it. So the first thing you need to do is knowing what you market loves; what can you do for them?" 
So don't resist to the changes and learn to adapt. "Perhaps you want to have something cultural, and you create an association which it's for free. But if you want a business, you have to begin to think about the local market. What do they want and what do you do?" she concludes.