In Episode 28 of the Startups Without Borders Podcast, Afghan entrepreneur Yama Saraj spills the beans on his recent experience as a fellow of Included VC. Gear up for a thrilling conversation on startup building, resilience, and his plans to create Finally VC.
By Divya Jose
Yama Saraj is an entrepreneur and a "social hacktivist" as he calls himself. He was born in Kabul Afghanistan, raised in Eindhoven, the Netherlands, and is now based in Paris where he working on his startup while is lecturing at an MBA school.  After  working in developing assistance in Kosovo, DR Congo, and Afghanistan, He founded a startup called SensAi, a smart punching bag made from car tires, which aims to make mental and physical resilience training accessible and affordable.
Recently, Yama was a Fellow with Included.VC, and his experience inspired him to set up Finally VC, a fund to invest in migrant talent. In this episode, he explains why his boxing innovation can help war-affected youth build resilience, while sharing the key lessons he learned acting as a VC.
The birth of an idea
Having grown up in the face of conflict and fleeing to the Netherlands at the age of 12, Yama did a lot of growing up at a very young age. He describes the experience of being a refugee a defining one that came with unique challenges of dealing with culture shock, adapting to new systems, and making new friends in a new country. Recognising his privilege in being able to start a new life and have access to knowledge and education instilled in him a desire to do something with his life and birthed the spark of ambition at the enterprising age of 16.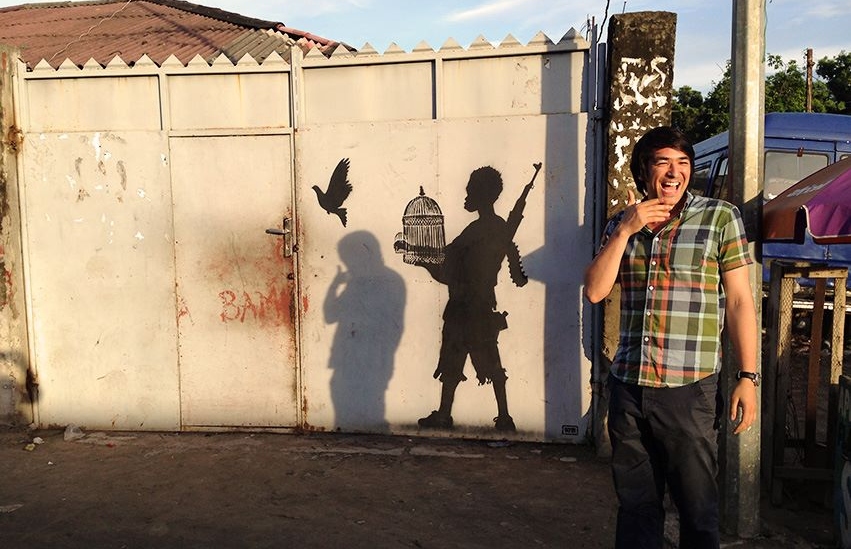 In 2010, after graduating from university with a passion for economic development he longed to make the journey to Afghanistan to trace his roots. Meanwhile, things in Afghanistan were changing too, and Yama desired to bring the knowledge and skills he had acquired to his country of origin. Having established himself as an amateur boxer in the Netherlands, he began to explore the how sports (in his case, boxing) can help ease the psychological effects of conflict.
He spent the next 6 months hard at work, helping set up a school and a micro-hydro plant in Afghanistan. In addition, he had brought 12 pairs of used boxing gloves and began to give kids boxing lessons. The seeds for his first venture were planted during this time. He saw the joy that boxing was giving the kids using minimal resources and realised that in developing countries with poor infrastructure, boxing was a practical and sustainable way of helping kids with their socio-economic development and also helped reduce conflict.
Heavily influenced by Eastern martial arts philosophy and wisdom, and having experienced it personally, Yama wanted to use boxing to create bonding and resilience among kids growing up in conflict. He firmly believes that you cannot affect any external change without having a personal transformation, and he believed boxing was a way of achieving that personal transformation.
It is in this backdrop, that Yama first got the idea of a smart punching bag in 2017. He had been working in the tech innovation space and was hearing a lot of conversation around a circular economy and the impact of climate change. Noticing a lot of used tyres lying around, he began developing the idea of using these tyres as punching bags to train kids in boxing. He wanted to be able to train his cousins in Afghanistan from wherever he was, and this pushed him to work on developing technology required to enable that.
The biggest milestone in that season, he says, was moving from a development assistance to an innovation mindset. He began interning with Techfugees in Paris and while he was at Station F, the world's largest startup campus, a chance encounter with the Prime Minister of Greece gave him the opportunity to share his heart for tech for good. The PM went on to mention Yama in his speech and Yama was offered a one year fellowship at Station F to develop his idea for SensAi.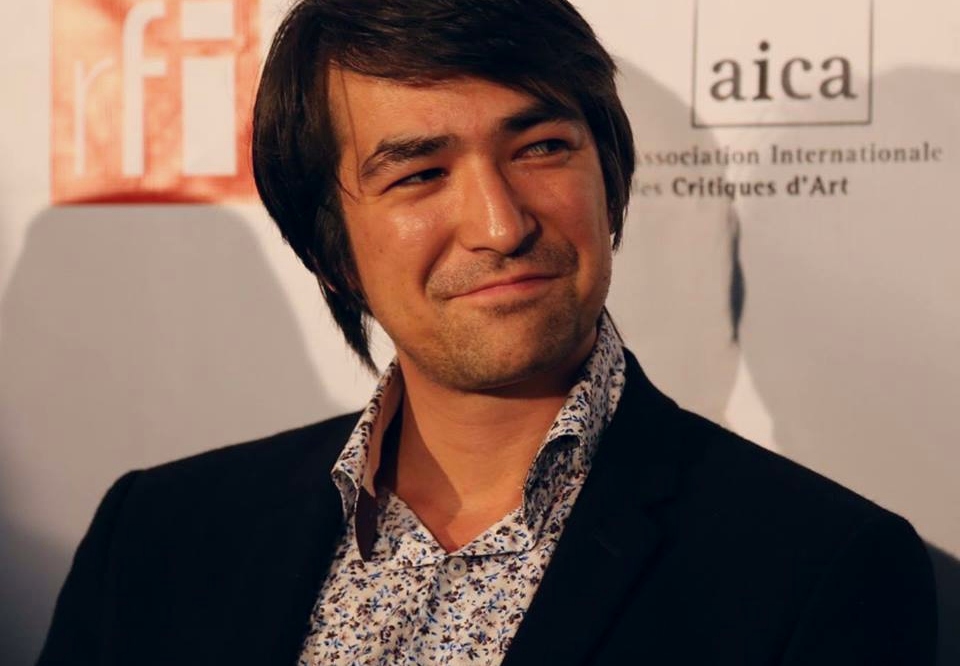 Lessons from being a VC for a year
On learning the dynamics of being a VC during the fellowship, Yama talks about understanding the power of networking and building connections. By having to put himself in the shoes of an investor he could grasp the ability a VC has to make or break a start-up.
The most important lessons he learned as a VC were to-
Build relationships: It is important to constantly build relationships and network. The monthly investment committees he was part of during the fellowship taught him soft skills required to have conversation with strangers and ask the right questions. This kind of training is important to entrepreneurs, particularly those from the developing world who may not have access to it.

Pay it forward: This is an important one. As an entrepreneur, you won't have the expertise to fix every problem that comes up in your start-up, but there are experts all around you could seek for help and pay it forward by sharing your own expertise with another start-up. This enabling ecosystem helps nurture newer entrepreneurs and build trust and reciprocity.
Know your worth: Self-belief is very important as an entrepreneur. Know that your idea has value and learn how to negotiate with investors to get the most out of a funding opportunity.
Knock the right doors: Yama believes your customers are your greatest funders. Even before going to a VC, look to your customers to raise investment. If you've successfully built relationships with them, you are more like to get an investment from a satisfied customer than a VC. Going to a VC should be your last option.
Validate your business hypothesis: Be very clear on your business idea and what you seek to achieve. You must be able to clearly show what solution your business is offering and why it will succeed in order to land paying customers. By proving to a VC that you don't actually need a VC, you have a higher chance of getting an investor.
Looking to the future: Yama's 10 year plan
As a young entrepreneur with diverse experiences, people often think he is energetic, but somewhat of a loose cannon. Yama explains that this is out of necessity and frustration. The lack of entrepreneur role models growing up and the ongoing lack of representation in the VC world have left him with a restless energy to ensure the generation that follows doesn't have the same struggles he did. This is also what led him to start a VC fund along with fellow investors to build representation in the VC world and invest in people like himself. He desires to be that role model to young entrepreneurs looking for direction and vision in his country of origin and hopes he can be a bridge between Netherlands and Afghanistan.
His 10 year plan focuses on being involved in innovation policy, advising industry and policy makers on innovation, tech for good and ideas for socio-economic development. He closes in saying that even if his start-up fails, he hopes he can be a pioneer in the start-up universe and open doors for those to come so they can far surpass what he could achieve.