On World Refugee Day, we take a look at 3 events that focus on highlighting the stories and enterprises of refugee entrepreneurs. From African trailblazers, to Europe's first marketplace for refugee-led businesses, to the launch of Basefugees, these are three events not to miss.
BY SWB TEAM
As we mark World Refugee Day on June 20th, we take a look at the pioneering refugee entrepreneurs reinventing not only their lives, but also entire markets.
From online webinars, to discussion panels, to online marketplaces to shop and directly impact refugee-led businesses, these three events shine a light on the power and resilience harnessed by the valiant refugee entrepreneurs. Gear up to hear stories from African entrepreneurs; to learn about Basefugees, Techfugees' new platform for refugee-focused projects; and take a look at some of the most meaningful products you can buy online at the Anqa e-commerce Marketplace.
1. Social Innovation: Africans Blazing the Trail (online)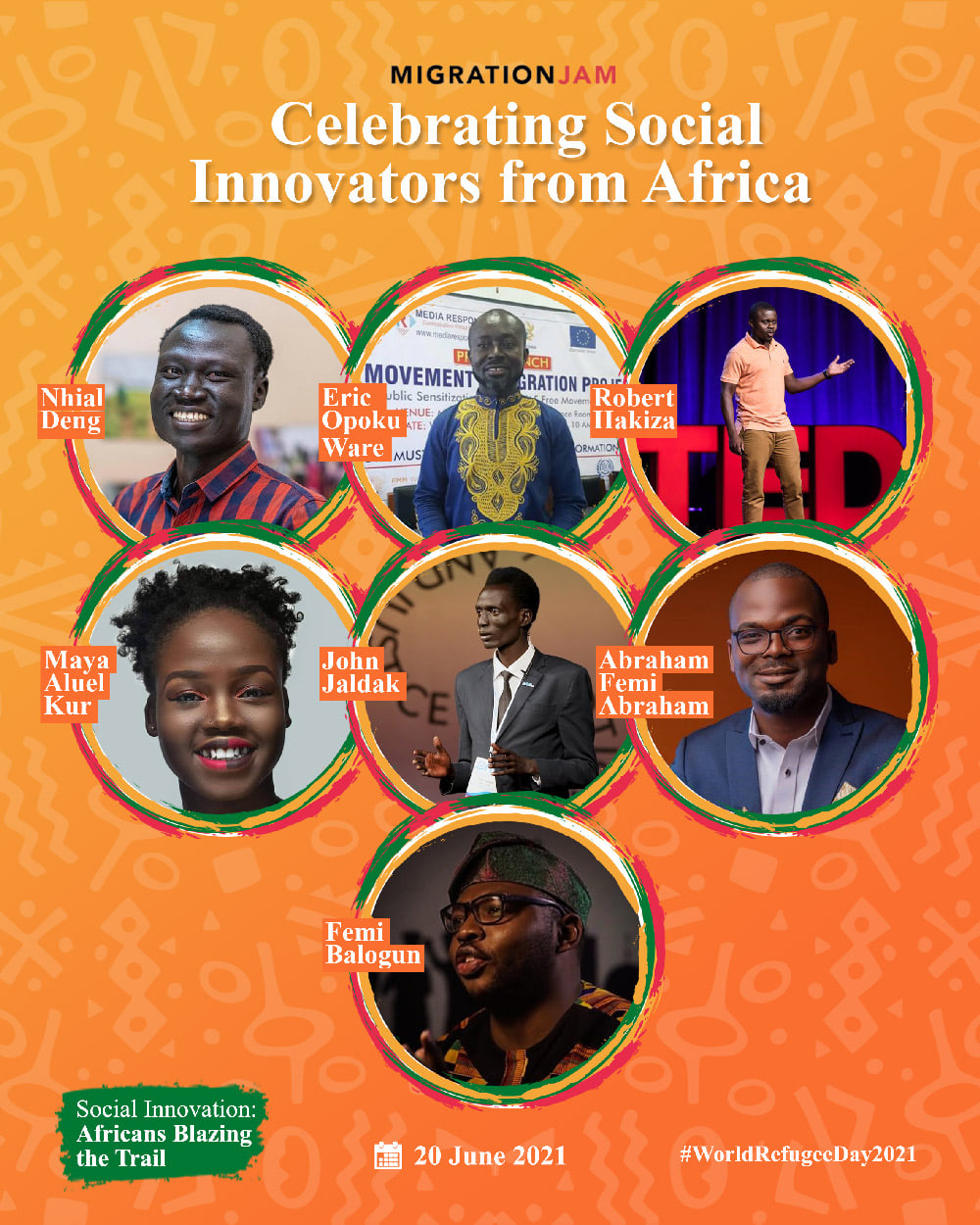 To celebrate World Refugee Day 2021, Migration Jam has an exciting event planned to echo and connect the voices and stories of five extraordinary individuals, all refugees from different countries of mama Africa. This one is called "Social Innovation: Africans Blazing the Trail".
Coming together from SouthSudan, Congo, Uganda, Kenya, Ghana, and Nigeria, they are with us to share their stories about the journeys of their innovative projects on creative capacity building, youth empowerment, raising awareness on the risks of irregular migration, gender equality and social entrepreneurship, and take us through their journeys of growth and development.
Sign up to join us in the privilege of echoing their roaring voices! Tune in on Sunday 20 June at 5pm EAT/3pm GMT to hear these beautiful empowering stories about their journeys that may transform yours.
Registration link  https://zoom.us/…/tJMvdemuqTgvHtUSTAIj9twnt0c_X7PUVSwG
2. Anqa x Refugee Week 2021 (UK)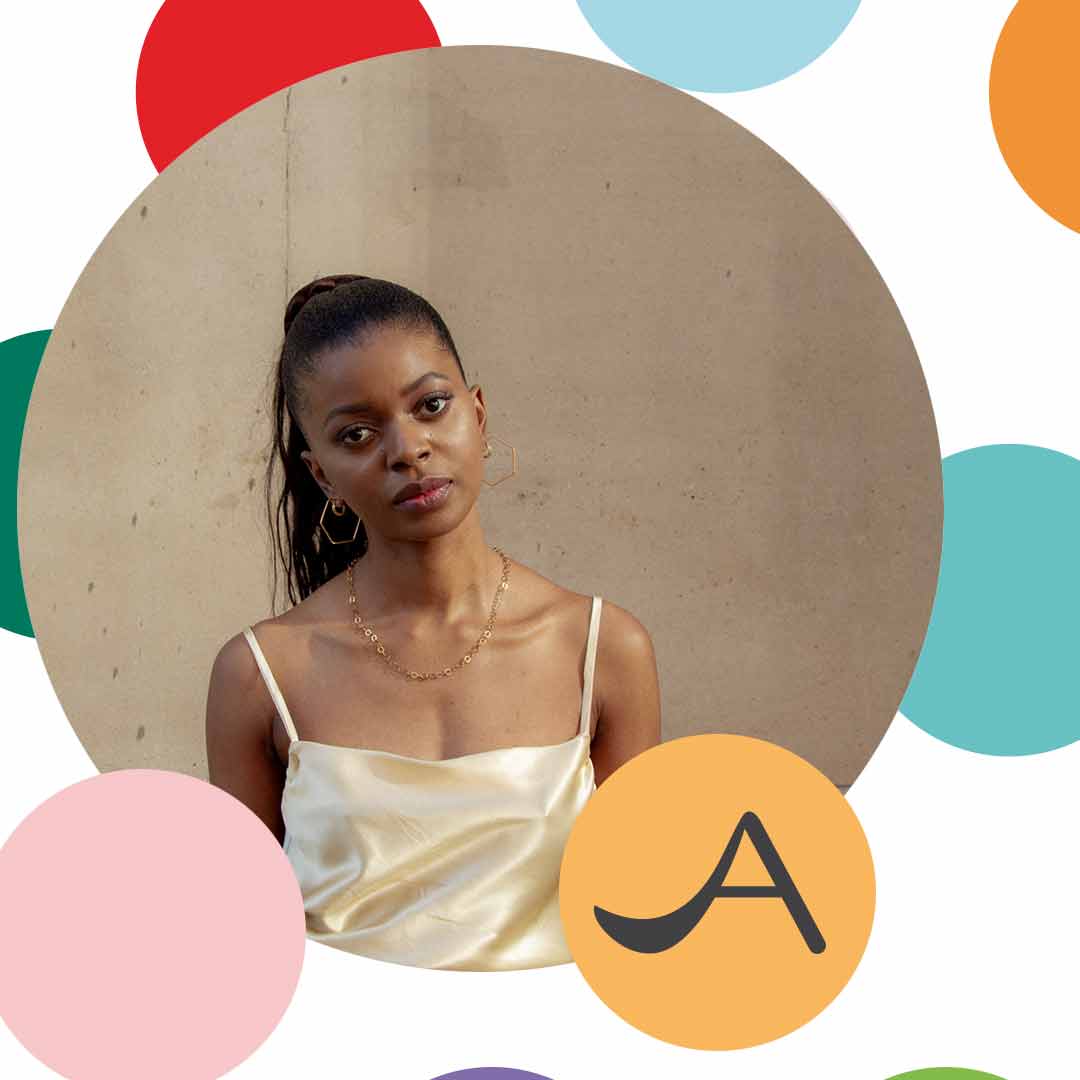 Refugee entrepreneur marketplace Anqa have teamed up with the coordinators of UK Refugee Week to create an online shop celebrating the 2021 theme, We Cannot Walk Alone. 
This theme feels particularly fitting for the Anqa Collective, as a group of refugee entrepreneurs who support each other along the journey of starting and growing their own businesses. They have dreamed up some unique new product ranges inspired by what this theme means to them, and we can't wait to share them with you! If fashion is your thing, you can choose from hoodies with inspirational messages, silk sleep wraps in the Refugee Week colours, or rainbow-covered masks. If you're more into food and drink, we've got you covered with homemade Syrian baklava and special Refugee Week editions of Haven's famous coffee blend. 
You can shop from Anqa's refugee-led brands and browse their unique collection of products below, with all profits going to the founders of these small businesses. The special range of products Anqa's entrepreneurs have designed for Refugee Week are inspired by what the theme 'We Cannot Walk Alone' means to them.
From hoodies with inspirational messages, to silk sleep wraps, or homemade Syrian baklava and special Refugee Week editions of Haven's famous coffee blend, you can shop here.
3. #TechDownBorders, by Techfugees

In celebration of World Refugee day, Techfugees is hosting an online webinar to support launch of a global crowdfunding #TechDownBorders campaign to present Basefugees; an open showcase of responsible digital innovations curated with and for displaced persons.
The two-hour session will highlight Techfugees international community representatives from Uganda, Kenya, Nigeria, Lebanon and France showcasing local catalyst responsible initiatives curated collectively with partners, innovators and supporters with refugees and marginalised displaced communities.
Webinar registration : https://bit.ly/34JnSji
Crowdfunding campaign : https://bit.ly/techdownborders
Date : Monday June 21st, 3pm CET / 2pm BST