Logivators incubation program is open for any tech-enabled startup in the sector of transportation and logistics in Egypt. The program supports them in turning their ideas into actionable strategies and, eventually, thriving businesses.
By WESAM OSAMA
Powered by Egytrans in partnership with Startup Factory, Cash Cows, & Pmaestro, Logivators is a 6-month incubation program for startup founders with innovative, bold and impactful ideas that fulfil market needs in the logistics and transportation sector.
The most competitive startups will be those that represent real business opportunities with an intent to launch and support the economy.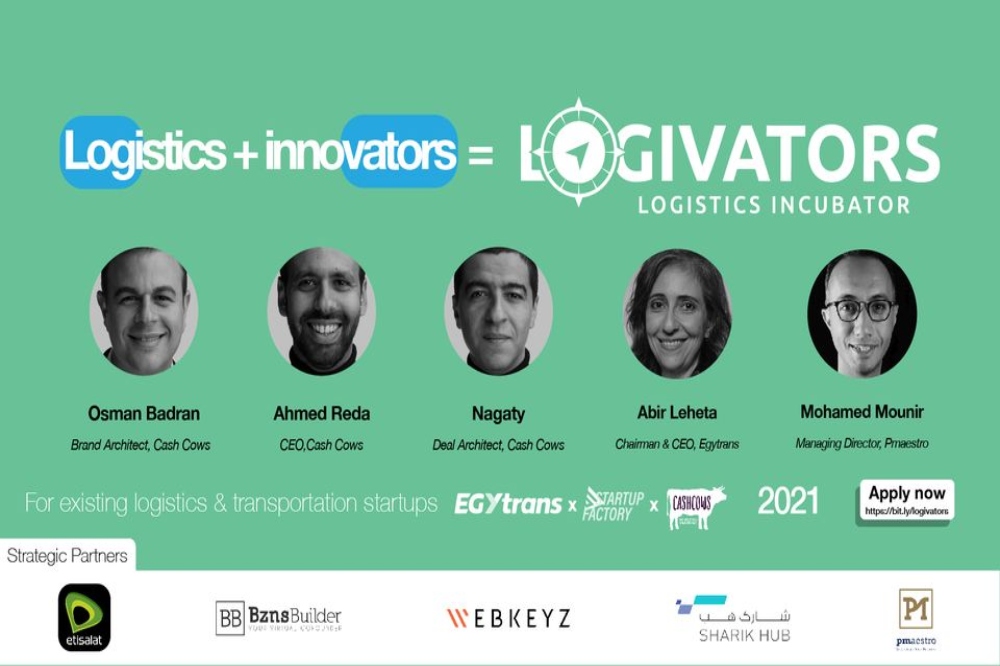 Strategic Partners and Mentors
The program was built in partnership with Etisalat Misr, BznsBuilder, Webkeyz, and Sharik HUB. Its mentors include market leaders such as Ahmed Reda, Cash Cows CEO, Abir Leheta, Egytrans Chairman & CEO. 
During your 6-month journey, you'll be attending sessions where you'll learn directly from mentors and industry experts. These sessions will give you the best insights on how to take your startup from early-stage to scalability. You will be capable of developing a profitable business model and build a business, marketing and sales plan for your startup.
Apply here before the 15th of September.