SPARK, with Berytech as the implementing partner, is supporting Startups and MSMEs in Lebanon with a combination of capacity building and technical support to adapt to Covid-19. The developing entrepreneurship program offers a combination of webinars and coaching sessions to help startups and MSMEs develop their projects.
By WESAM OSAMA
SPARK has partnered with Berytech to help entrepreneurs in Lebanon launch their business ideas and grow their startups with a program called 'Developing Entrepreneurship For Startups and MSMES'. The program is funded by the Islamic Development Bank and the Islamic Solidarity Fund for Development.
The selected applicants will participate in two online boot camps in October. After which they will develop a pitch deck and present it in front of a jury. The applicants will benefit from a grant to further develop their business ideas if they passed the selection. In addition, they will receive individual coaching sessions and technical mentorship.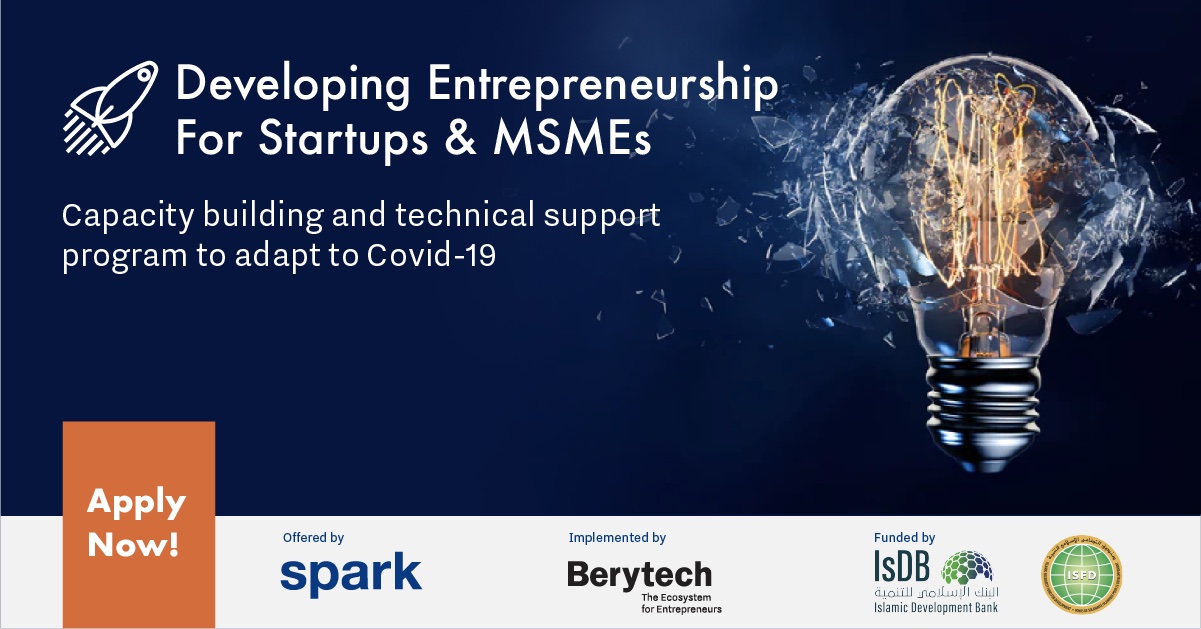 What are the program objectives?
The program aims to prepare potential entrepreneurs to apply to regional programs and accelerators. As it also wants to support them in developing entrepreneurial skills. In addition, entrepreneurs can network and exchange with like-minded people who might become their team members.
Who can apply? 
The program is open to project owners of Lebanese or Syrian nationality. They should be working on a business idea for less than 2 years or with a completely new business idea. Besides, entrepreneurs should focus on essential fields such as health, Education, and Agri-food, but other sectors may also apply. The team composition can range from one to four members.
Apply here before the 10th of October.