Startups Without Borders launched the Startups Without Borders Chapters
during the flagship summit last December 11th and 12th. The program offers a
n opportunity for changemakers around the world to become Chapter Directors and host their own events.
By SWB TEAM
We've been cooking this up for a while, and we were thrilled to finally launch it at the Startups Without Borders Summit 2021: we're launching Chapters! The Startups Without Borders Chapters are an opportunity for entrepreneurs and changemakers around the world to become change agents and can lead their own communities.
As Chapter Directors, entrepreneurs will be able to host their own events, workshops, and conferences, carrying on the mission of Startups Without Borders and leveraging on our international network to support other entrepreneurs from diverse backgrounds. 
"Since our launch in 2018, we've taken on the mission to build a startup ecosystem for entrepreneurs, no matter where they come from; an ecosystem where refugees, migrants, diaspora, and local entrepreneurs can network, learn and thrive. Launching Chapters is our next big step towards that transnational ecosystem, giving changemakers around the world the tools and the opportunity to bring the power of diversity to their local startup ecosystems," says our founder, Valentina Primo.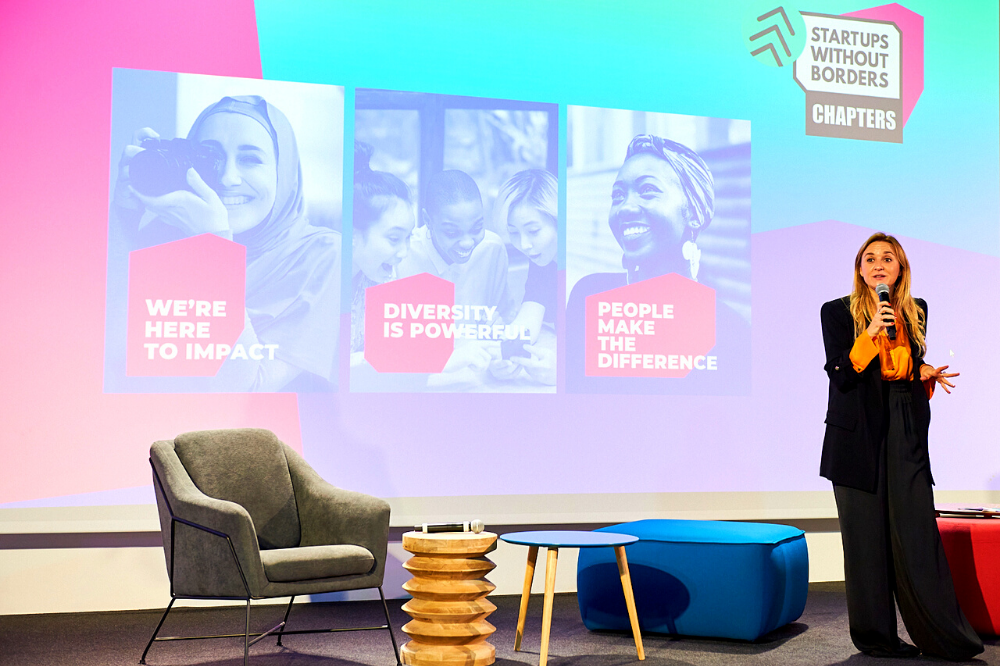 Last December 11th and 12th, the first Startups Without Borders Chapter was launched in Toronto at the Startups Without Borders summit, led by Alyaa Younis, a first-generation immigrant in Canada who has been involved in the tech landscape both in Egypt and Canada for many years, from Microsoft, to launching the Hult Prize competition in Egypt.
"Throughout my travels and career, I learned that intelligence is equally distributed in the world, unfortunately, opportunities are not. That is why I am committed to helping remove barriers and providing resources for those much smarter than me so that they have a fair shot at building something great for themselves, their families, and the world,"  she said.
Since the launch, the program received over 42 applications from cities, including Fresno, California, Dublin, Ireland, Nairobi, Kenya, Kampala, Uganda, New Delhi, India, Istanbul, and Turkey.
Entrepreneurs can apply as Chapter Directors here.