In episode 31 of the Startups Without Borders Podcast, we speak to Tahmina Watson, the valiant lawyer who laid the foundations of the US Startup Visa, to unveil what are the intricacies, the requirements, and the barriers entrepreneurs face when applying for a Startup Visa.
By

Stephany Daal
Tahmina Watson is an author, podcast host, and immigration lawyer, although that wasn't on her plan. However, 10 years after arriving in the US she became part of Hilary Clinton's presidential campaign, advocating for the Startup Visa through her first book 'The Startup Visa.'
After the election and the Muslim Ban, Tahmina became a warrior for change, advocating for the startup visa bill and helping various entrepreneurs who were not able to return to their business in the USA. For the 2020 election she wrote her second book 'Legal Heroes in the Trump Era,' a book about inspiring and ordinary people doing extraordinary things.
In episode 31 of the podcast, Valentina Primo sits down with Tahmina to uncover the journey that led her to advocate for the Startup Visa, and what it really takes for entrepreneurs to access it.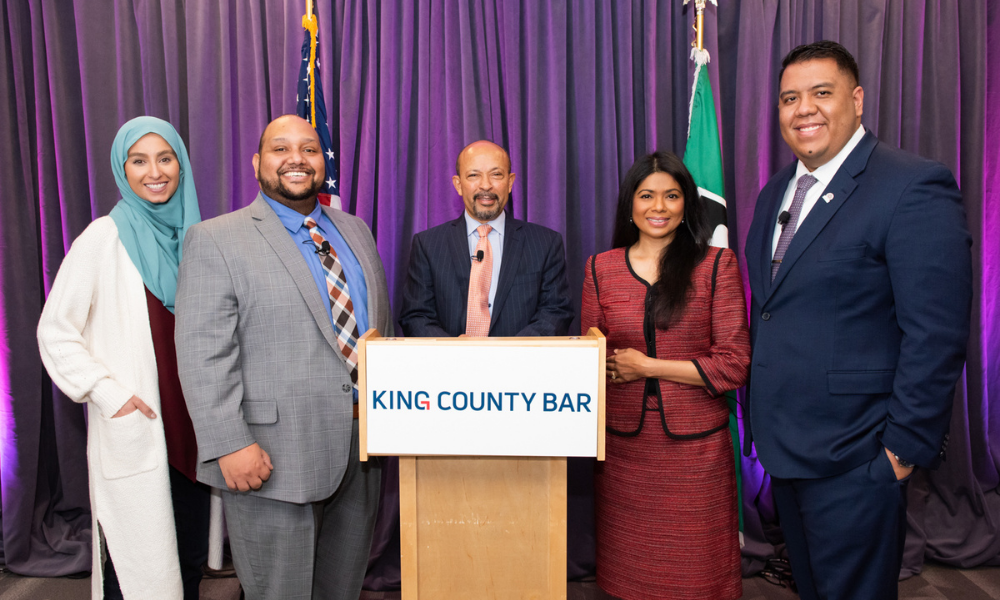 The journey to the startup visa program
Tahmina started her own practice in 2009, a year marked by recession. Witnessing how many people turned to entrepreneurship and startups in search for better prospects, Tahmina started conducting policy research and looking into startup visas.
In 2009 the first bill for a startup visa was approved, although it didn't include the word "startup." Tahmina realized that if there was a change in policy to harness the talent of people from around the world, there could be great impact. 
During the Trump era, Tahmina realized that everyone in power needed to know about immigration law. She thus organized a committee to set things in motion, but it wasn't until the travel ban that the ball really started rolling. "There were hundreds of people coming within minutes of this travel ban. When there is a crisis, you want to hear somebody say 'things are going to be okay.' But at that moment, we were all paralyzed," she recalls. 
Amidst an environment of social commotion and political divide, Tahmina decided to become a leader of change and spearhead a movement to advocate for the creation of a program that united entrepreneurs with their families and businesses in America. 
"The key thing that was driving me was fear, fear for myself – as I have several minority categories attached to me – but for minority communities. When you think about fear, not only about myself but the people I'm helping, you can have fear paralyze you or fuel you. And I made sure that all the energy I had was directed in a positive way. I decided that if nobody was saying it was going to be ok, I was going to be that person," she says.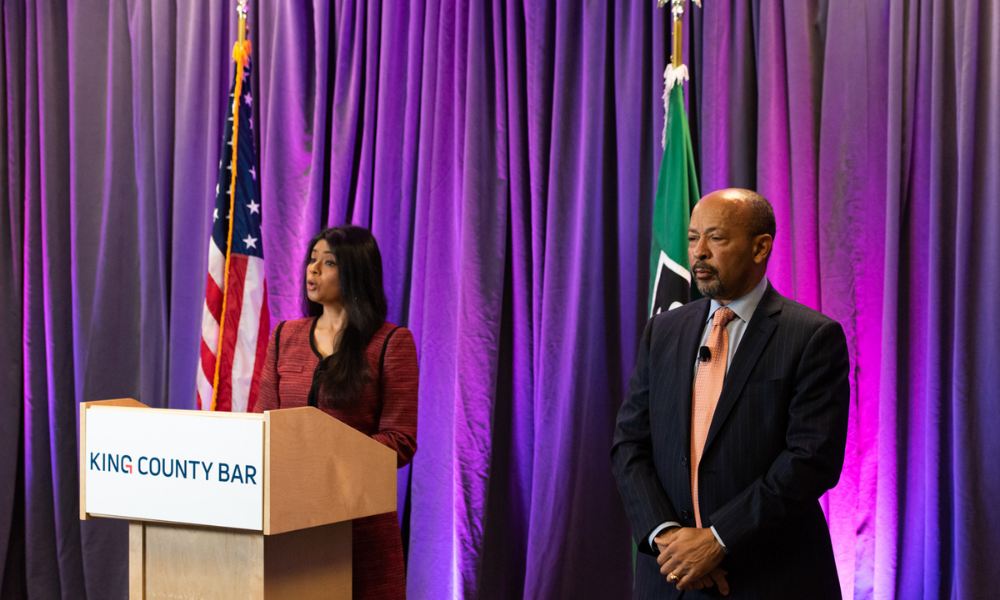 The startup visa program
Although there is not one startup visa yet in the US, there are various other visas entrepreneurs can use. One of them is the International Entrepreneur Parole, started by Barack Obama; a program for international entrepreneurs around the world. Basically, if entrepreneurs have received at least $250,000 from American investors, have at least 10% equity in the business and are a key member of the team, they can come to the US initially for 2,5 years and can extend for another 2,5 years. 
It's not a perfect program, but Tahmina insists that entrepreneurs shouldn't let the shortcomings of the program deter them from applying. They should apply, because they get the pipeline when these rules get adjusted. 
"The last four years I wasn't able to talk about that so much, because I was in fight or flight mode, because a lot of my entrepreneur clients were having their visas denied. And people who were here 15, 20 years had to leave the country. So, fast forward to today, I think we have a lot of opportunities to bring our laws back to where they need to be. I feel very passionate, but my clients also inspire me. When a client says to me 'Tahmina, this is my dream,' it does something to me. When I see them working hard to create something new, but immigration is their obstacle," she explains. This is the time to apply, she emphasizes.  
"The pandemic has accelerated what startups can do in this world," she says. "People don't necessarily have to be in the US anymore, but it's a place where people want to be because the resources are here," she concludes. 
So what are the key aspects to know about the Entrepreneurship Parole Program?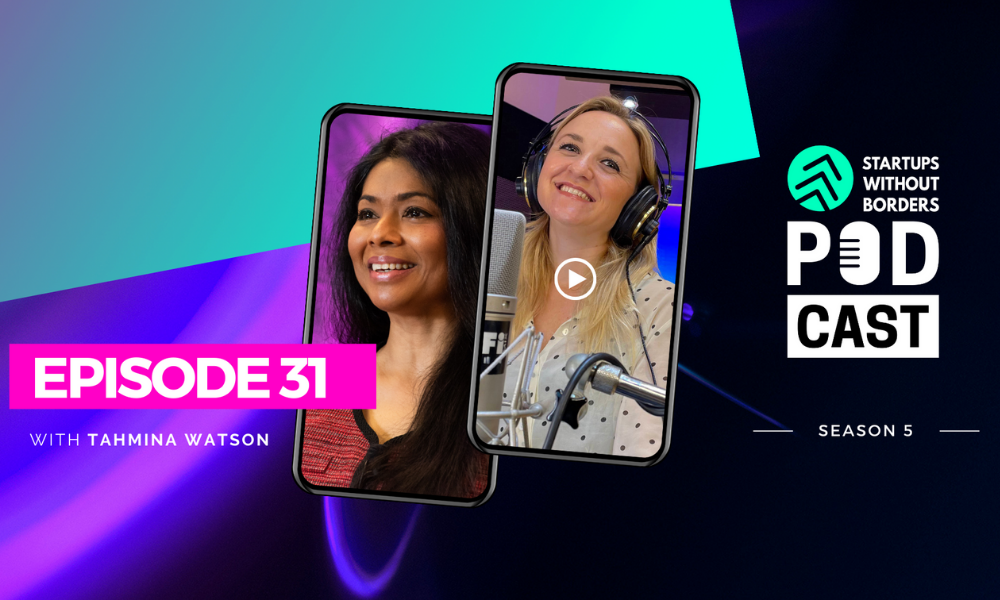 5 Key things everyone should know about the program
If an American investor invests at least 250.000 dollars in you, you qualify. These can be angel investors as well, as long as they're American. Investors who are green card holders can also be considered, and investments can vary in ticket size, as long as they amount to at least $250.000.

Entrepreneurs who already live in the US as students also qualify.

If you have received $100.000 in research and development grants from state or local authorities you also qualify.

The startup needs to have at least 3 co-founders, and the entrepreneur needs to have at least 10% equity in the business and are a key member of the team.

It's very important that the company is paying the entrepreneur a salary and that the company must have a presence in the US. 
Tahmina is also on a journey to empower investors to support entrepreneurs from around the world, to understand the Entrepreneurship Parole program. "What we have seen in the pandemic is that American investors are going around the world creating fund. That's so innovative in and of itself. But there will be some investors who will want to see the entrepreneur in the USA," she explains.. 
"I'm looking forward to being a part of this change. I want to be able to educate people, inform them and help them to the best of my abilities to make the world a better place," she concludes. 
Listen to the full interview on Apple Podcasts, Spotify, Google Podcasts, and Speaker.