From June 16-18, innovative startups have a chance to take part in the World Startup Fest, an event dedicated to startups and scaleups from all over the world taking place in the Rimini Expo Centre and online. Selected participants will get a free booth to exhibit their startups to some of the biggest Italian investors.
By SWB Team
We have just partnered with Italy's leading tech event We Make Future to offer startups from around the world the chance to exhibit in front of investors and key players in the Italian ecosystem, during the World Startup Fest, which will take place next June 16th to June 18th in the coastal city of Rimini.
WeMakeFuture has one big and ambitious goal: to foster a better future enhancing digital education and promoting innovation, meanwhile boosting cooperation among social, economical and institutional actors, both in Italy and in the world.
The WMF – with its events and initiatives throughout the year – is an accelerator for culture, education, innovation and entrepreneurship, a tool at the service of society aiming at uniting people.
Just last year, WeMakeFuture organized the first big live and in presence event in Italy with more than 24 000 attendees and over 100 events, like the World Startup Fest and the Innovation Film Fest. Participants could take part in and experience featured trainings, business meetings, networking occasions, art performances, and cultural events.
600 speakers and over 1 200 startups and exhibitors were present at an event filled with live shows, concerts, entertainment events and many other interactive activities. To top it all off, it was all made accessible online, worldwide, thanks to the online platform ibrida.io.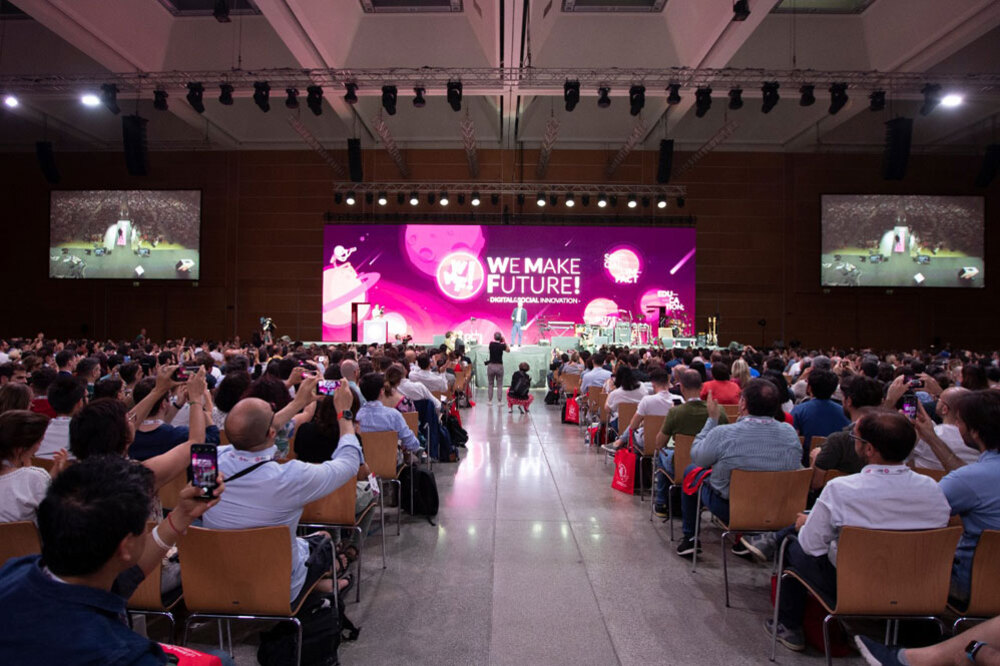 Who can apply?
The free booths are open to any non-italian startup looking to take advantage of this once in a lifetime opportunity to spread the word about your project and take the next step in the journey towards the top.
What are the benefits?
There will be numerous opportunities for the world of innovative entrepreneurship within the Festival: the largest Startup Competition in Italy, the Startup District and the Startup Stage, are back, panels with guests and industry experts, round tables and business and networking events dedicated to both Rimini and Online.
Will you be joining us there? Apply here to secure your spot at one of the booths at the festival.