The hackathon gave entrepreneurs the chance to meet inspiring speakers and get mentored to build their startup projects. The program, created in partnership with the American Embassy in Rome and creative agency BeLoud, will continue with the next hackathon on January 21-22.
By SWB Team
Startups Without Borders has just concluded the first edition of Diversity Innovation Days, in partnership with the American Embassy in Rome and BeLoud , where 25 Italian and foreign entrepreneurs transformed their ideas into startups.
The event took place on December 3rd-4th at Casa delle Tecnologie Emergenti, in Rome, and is part of a series of hackathons to inspire, train and support young migrants and italians, equipping them with the tools and network needed to build and grow their businesses.
The program kick-started with a speech by Suleiman Ali, a Somalian refugee, AI expert, and co-founder of FLUUS, a blockchain platform working in countries where the financial system is broken. Suleiman shared his entrepreneurial journey, as well as tips for entrepreneurs looking to launch their products using Lean Startup methodology.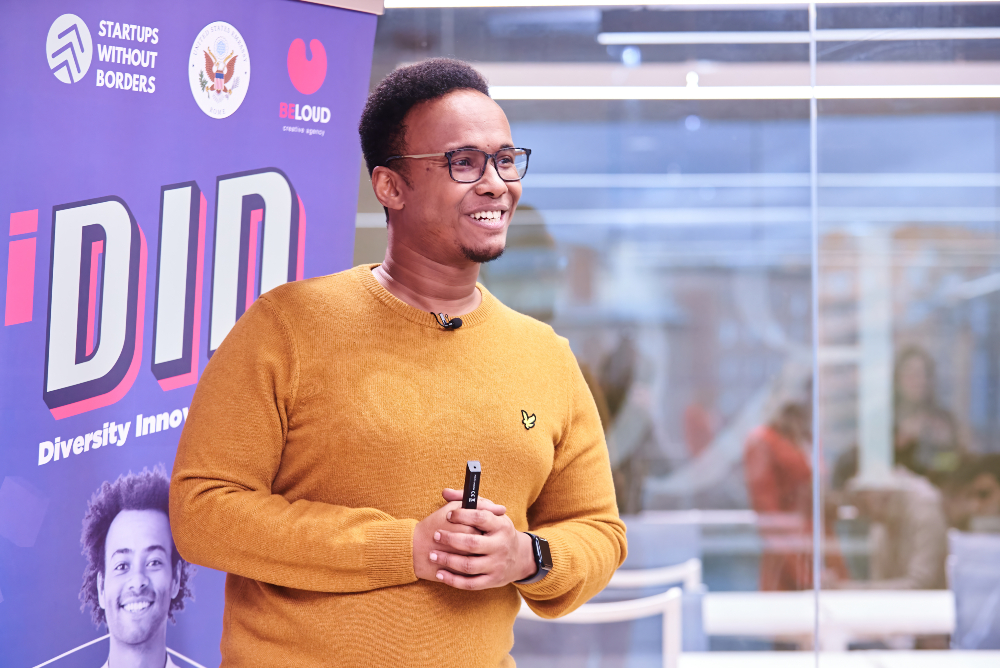 After some networking activities, Founders Boost Director Simone Demelas gave a workshop on Design Thinking, where teams were formed and BeLoud's growth expert Simone Ridolfi explained the mechanics and tactics of idea validation.
Italian entrepreneur Lucia Viola shared the story behind her growing startup Essenza Food, concluding the weekend with a series of working groups, where expert mentors Salvatore Larosa, Abimbola Ladeji, Mattia Esposito, Claudio Ferilli, and Antonio Turi guided the teams through the validation of their ideas and business models.
The program, launched last October during Maker Faire Rome in Rome's Gazometro, aims to leverage on the US tech innovation story to foster entrepreneurship and innovation amongst young migrants and Italians in Rome, through a series of hackathons and hands-on projects to equip 200 youth with technical and leadership skills to build their entrepreneurial ventures.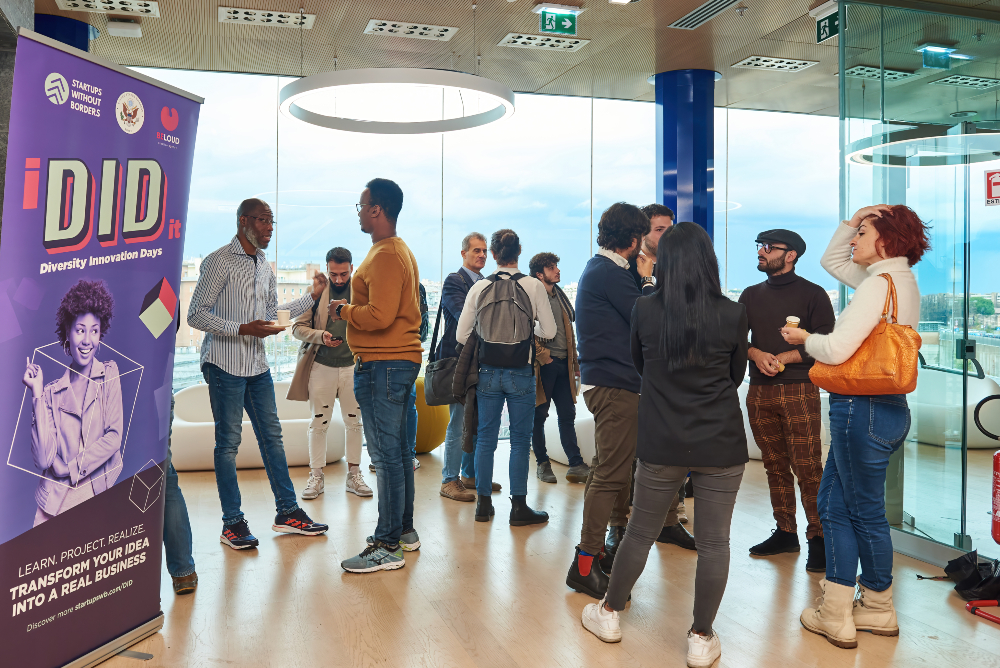 The Diversity Innovation Days will conclude with a final Innovation Festival, to take place in March 2023, where top startup projects will pitch their ideas, alongside a lineup of international speakers from Silicon Valley.
The festival will also gather as a network of mentors, partners and investors to enable them to further grow their business initiatives, including prizes from high-level partners in the program, including as Carriere.it, which will offer 50 participants full access to its tech online courses for a year.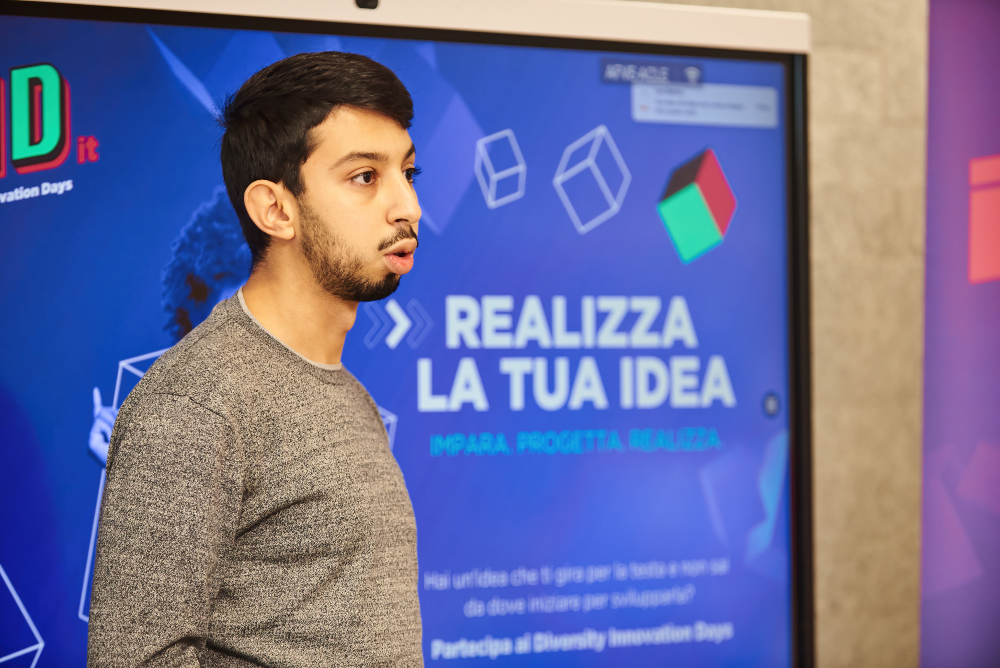 The final event will gather key actors in the Italian startup ecosystem, including Roma Startup, Founder Institute Italy, Dock3 The Startup Lab, LVenture, Talent Garden, Startup Grind Roma, Carriere.it and Ashoka Italia, among others.
If you live in Italy and have an innovative business idea, apply here: www.startupswb.com/DID