Meet Hasan Dayoub: an award-winning Syrian entrepreneur who is obsessed with changing the world. Having reached over 20,000 people with his AI Club in Syria, Hassan went on to build FutureLaby, a startup that uses Augmented Reality to help dentistry students.
In this episode of the Startups Without Borders Podcast, Hassan shares the story of how he stepped up to lead a group of developers to train, empower, and raise the bar of AI in the Arab world, while his country was undergoing dramatic conflict.
By: Mattia Segni
Today, we find ourselves surrounded by the never-ending deserts, mountainous skylines, and fertile plains of the Western-Asian country of Syria. A country doted with ethnic and religious diversity and filled to the brim with cultural and historic wealth. Unfortunately, it has also been home to a violent civil war for over a decade. This is the country that Hasan Dayoub grew up in, the place he proudly calls his home. It is also where he developed and founded his very own startup in 2019 called FutureLabY in an effort to confront one of the major problems in his home country: the lack of accessibility to education.
FutureLabY is a startup company that develops virtual labs, with the aim of providing proper e-learning to those who do not have access to proper equipment and laboratories in hopes of allowing them to continue learning; anywhere, anytime. After a successful launching period and encouraging growth, Hasan Dayoub and his team find themselves currently in Dubai, incubated by in5, with the hopes of allowing and pushing FutureLabY to impact learners on a global scale.
However, working in the world of AI and virtual reality has not always been on Hasan's radar. In fact, it was not until after he graduated from university in Syria that he heard for the first time about artificial intelligence. It was a field of interest that immediately caught his attention as he remained fascinated at the possibilities that it presented. He quickly became of the belief that AI had the ability to save the future of the world.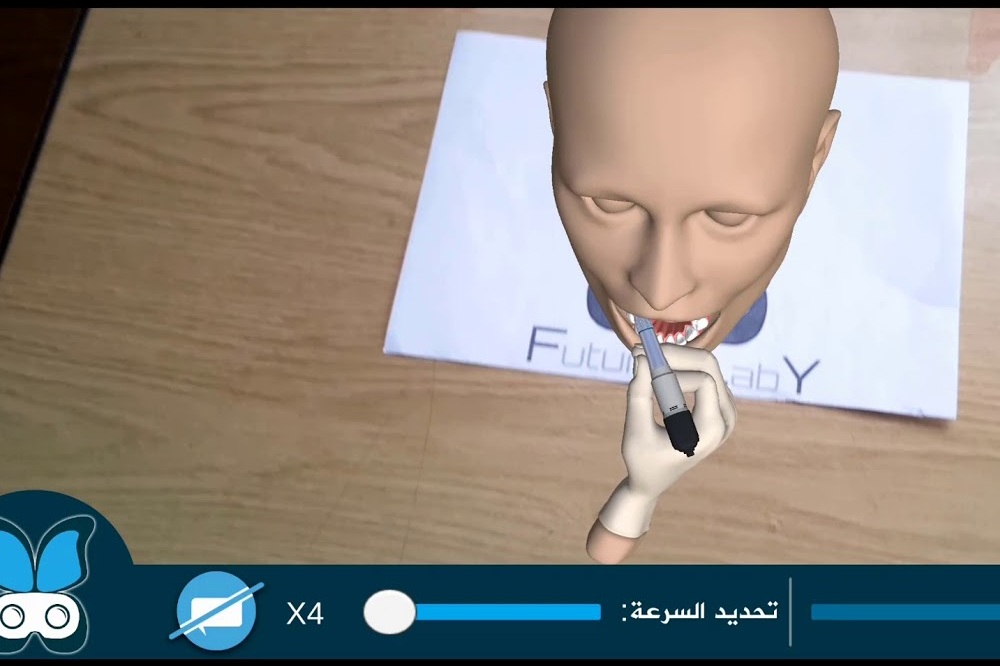 A Better Future:
"The best way to have a better future is to build it," explains Hasan. Although he acknowledges the fact that living in Syria can be complicated and challenging, he believes that through investments and working further in AI, there is a way of limiting the technological gap that Syria has with other developed countries. "Technology makes our reality," says Hasan with a certain emphasis. Working in AI allows for Syrian and Arab culture to be represented in algorithms and create a better reality for the Western Asian nation.
Another way of building a better future is through education. Hasan places a lot of importance on the latter as he believes that a proper learning experience should be accessible to all people. Unfortunately, this isn't the case in his come country. But, as entrepreneurs tend to do, he identified the problem and looked for ways to solve it. Hasan spent a lot of time visiting universities to see what material and learning aspects they were missing. By developing a virtual alternative to laboratories, which were very rare among Syrian universities due to the lack of funding, Hasan and his team made it possible for students to pursue their learning paths anywhere they wanted to.
Obstacles along the road:
It wasn't always smooth sailing for Hasan and FutureLabY. Hasan's journey was filled with obstacles. From the lack of a proper startup ecosystem in Syria to electricity and internet connection problems, getting FutureLabY off the ground and running was challenging to say the least.
"Entrepreneurship is a mindset and startups are a culture. If your community is not interested in starting something small with high risk, it will be complicated to start altogether," Hasan pointed out.
Hasan even had an opportunity to leave everything behind to further his studies abroad. He was offered a scholarship, which was part of his childhood dream, for his leadership ability. Despite all this, he decided to turn down the offer and stay in Syria to keep working with his team. He replied to the scholarship offer by explaining how accepting the latter wouldn't have made him more of a leader. By staying with his team and building his startup, Hasan demonstrated what leadership truly looked like, reaping the benefits of his decision throughout the first year following his decision.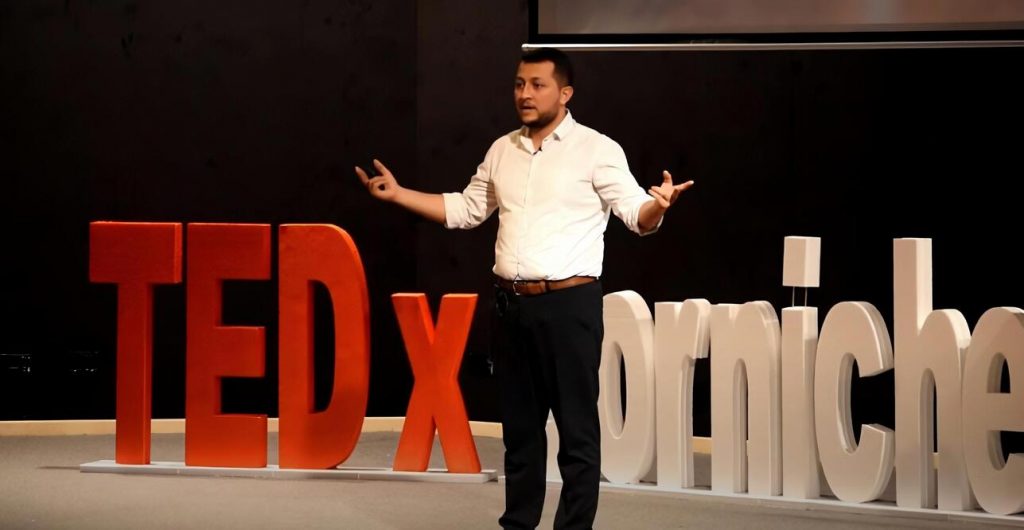 Advice for any entrepreneur facing challenges:
"If you want to build a startup in Syria (or any other country), you have to take maybe two things into consideration: focus on learning and add as many people as you can from other ecosystems and countries to your project," Hasan expressed. The founder of FutureLabY emphasizes the importance of starting your business in two separate communities: one of them being where you are situated and the other being in another country. Having a presence in another country allows, more often than not, for you to see a "better version of your startup."
For Hasan, it is crucial for entrepreneurs who, like him, start in a country where the startup and innovation ecosystem are mildly present to study other foreign markets and build separate communities in order to have a presence abroad in a place where there might be the right startup mentality.
FutureLabY being currently incubated in the UAE, it allows for greater stimulation and growth to be working in such an environment where Hasan's aspirations for his product can be matched and fuelled moving forward.
Communities, connections, learning, and information are all key aspects of what Hasan believes to be the key to starting a business, no matter the environment and obstacles that are presented.