Human bodies as routers? According to Syrian entrepreneur Abdulrahman Alashraf, this technology could help people communicate during emergencies.
by Shadw Helal and Valentina Primo
''In Syria, the military disconnects all mobile networks, the internet, the electricity, and people are completely isolated – they open it after few months and you find out who's dead and who is still alive,'' says AbdulRahman Alashraf with a bitter voice, as his mind recalls the memories of his home country, engulfed in war.
The 28-year-old software engineer, born in Damascus and based in Germany, has always been a firm believer in utilizing tech to break barriers and connect people, and decided to turn his pain into a drive for creativity and invent FreeCom, a gamechanging device that not only connects people in times of war, but can also have massive impact in communications globally.
The idea was born in the midst of tragic war, inspired by the experience he lived in Syria, where people had no connectivity for at least 30 minutes every time a missile hit an area – or when the army decided to shut it down. Abdulrahman had finished his bachelor studies in software engineering in 2007, and after  working in humanitarian organizations dealing with the crisis in his home country, sought opportunities to relocate and study abroad.
"I applied for at least 2 scholarships every day, for 8 months – It was impossible to get a visa for a European country in times of war," he says. But in 2014, he was accepted for a one-month scholarship in Germany, and travelled to Stuttgart in the end of that year. As soon as he finished his one month training, he moved to another city where his friends lived and began applying to different Universities. "I had very short time to find something otherwise I'd be out of visa and be illegal'', he recalls.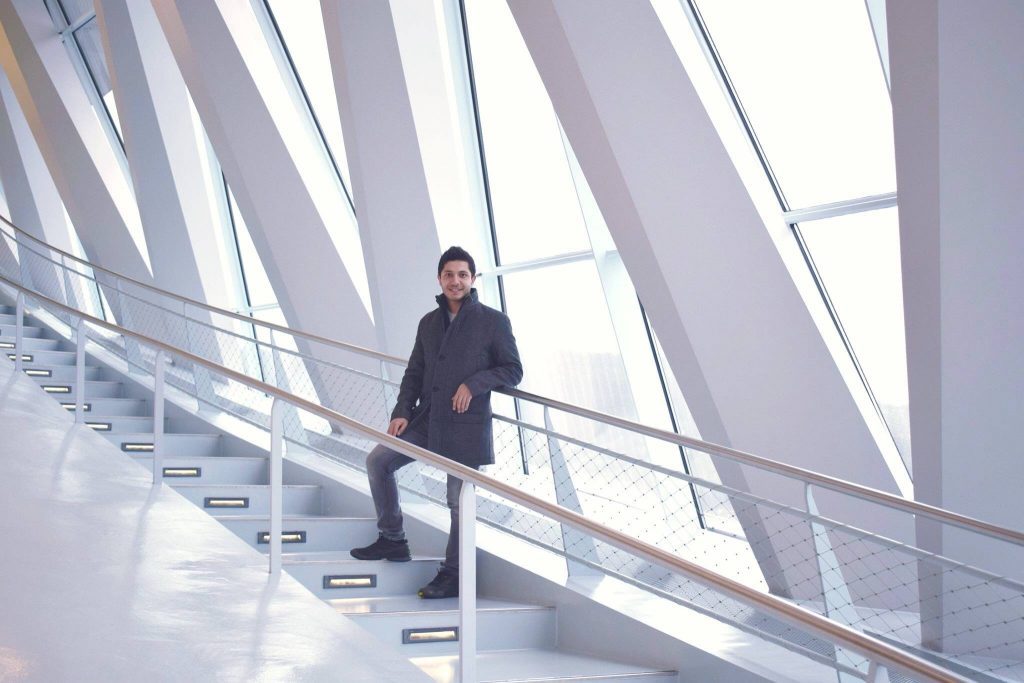 He relentlessly applied for as many opportunities as possible until he got a three-month training, followed by an internship in a company, and he settled down in Stuttgart to start a Masters while working in a software company that is a subsidiary of the German car manufacturer Porsche.
The difference between living amongst war rubble and Stuttgart's green atmosphere was palpable, but one thing never faded: Abdulrahman's resilience and will to invent a solution that could connect people without the need for mobile networks. While trying to choose a master thesis, he crossed paths with a customer problem in the company, who they needed a solution to connect and send data through a database in an area where there was no connection.
''I took this challenge immediately, because since I was living in Syria I had this idea in my mind of finding an alternative way for using internet when the connection is down,'' he says, exuding sparks of hope in his voice.
"Instead of having an infrastructure of internet and cables, people will be the cables that connect to each other; every person is a router."
The challenge reignited an idea in the back of his mind: a disaster notification app which he had tried to develop back in Syria, but the glitch he had faced was the disconnection of network in areas where missiles fell – which meant the app was useless, as the most important time to notify citizens in the area was within few minutes of the incident.
After working on a case study for the customer, he started developing his own prototype; an application where you can text, using wifi, bluetooth, light, sound, and vibrations only. He conducted a research case study, using a network called mesh network to substitute the need for phone networks."So instead of having this infrastructure of internet and cables, people will be the cables that connect to each other; every person is a router, a sender, and receiver using wireless and bluetooth," he explains.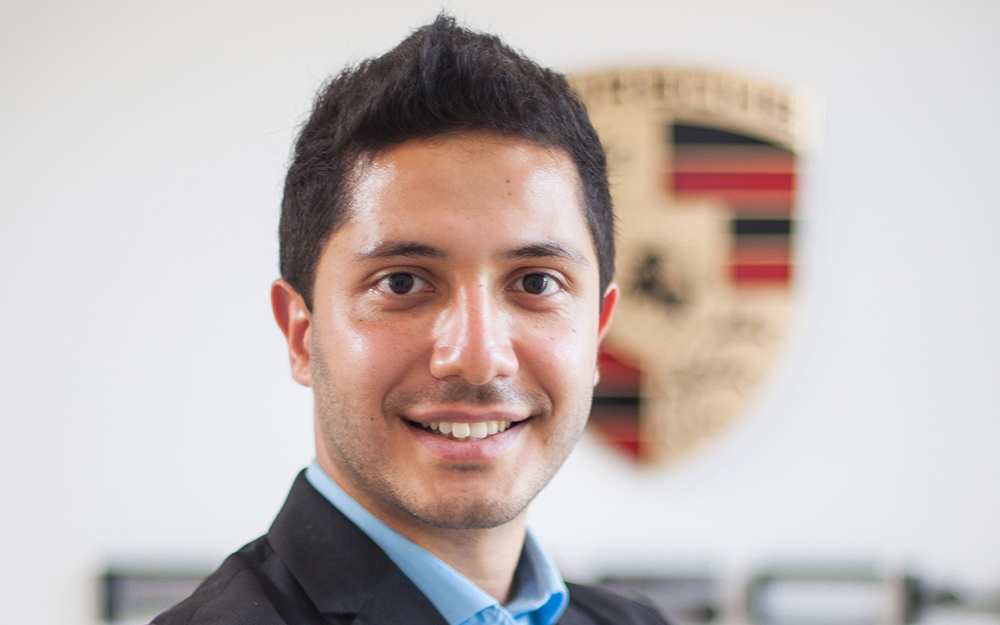 The young engineer explains that this technology can allow us to use whatsapp and Facebook offline, as long as the person isn't far from us. This is why he insists it needs to be provided in all phones globally, and suggests it could be incorporated inside the phones' operating systems, as part of the mobile device as a feature, or as part of big applications like Facebook and Whatsapp. To overcome the obstacle of integrating FreeCom through either of those ways, he began building an open source programming library, where people and developers can include FreeCom in their applications.
"I don't want every place at war to suffer the same way we have," he says, stressing that  FreeCom is an idea of sharing connection with everyone in disasters, and it will definitely be offered for people for free.
"I don't want every place at war to suffer the same way we have."
With no stable full time team members, but a team volunteers, and no seed funding, FreeCom has come so far, the first developers prototype will be announced within the next month. The entrepreneur plans to publish the actual library in 2020, coinciding with release of 5G standard network. "The infrastructure will be ready done and the software will be done by our side and i think thats the right time to start such thing," he says.
Last year, Abdulrahman participated in Innovation Knows No Borders, an event organised by Migration Hub last year to support migrant entrepreneurs and change makers. He was also awarded the title of European Youth digital champion for 2016 in the Austrian city of Graz for his project, and participated as a speaker at Rome Startup Week 2018, a part of the panel on social innovation organized by Startups Without Borders.
But his aspiration and ambitions are far beyond limitations, and don't stop with the app; Abdulrahman wants to enable accessibility of practical-based learning for youth by establishing a research center which youth can access for free and practice everything they learn in school or university, and in the end they execute innovative ideas or products out of what they learnt. "They'll be trying to apply all theoretical things they have in school or university in practice, they'll use everything with their hands and they'll try to be creative and create ideas out of it," he says, explaining that he believes that leveraging youth's passion and capabilities will be part of the solution and will successfully integrate them in the industry.
"Students actually have lot of creativity and a lot of passion and they are mostly able to work more hours to prove themselves than the normal workers," he says. Abdulrahman's resilience and persistence has grabbed international attention, as he keeps developing his idea, while he keeps inspiring young entrepreneurs and migrants that borders and boundaries can be overcome by hard work, creativity and patience.
Photography: Courtesy of Abdulrahman Alashraf