This month, we're turning challenge into opportunity and using the time we spend in quarantine to learn and exchange ideas with the #QuarantineSessions, a series of live interviews, every day on Instagram.
By SWB Team
We're living in difficult times. As COVID19 spreads across Europe and begins to appear in other regions, it becomes clearer that staying home is the only proven way to stop it from spreading. But we are a community of entrepreneurs, and as such, we see opportunity in every challenge. 💡
As we spend this month in quarantine, we are going to use this opportunity to learn, exchange experiences, and make the most of the digital world to build virus-proof businesses.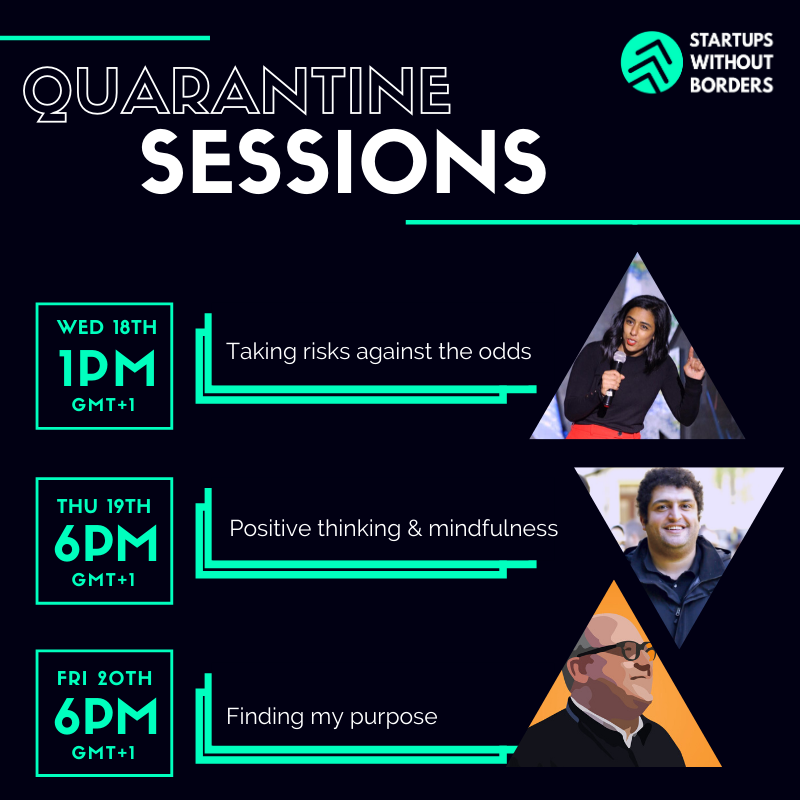 Meet the #QuarantineSessions: Every day, we're going to go LIVE on Instagram, focusing on different startup topics with entrepreneurs, experts, mentors and investors from around the world. From Italy, to Egypt, Tunisia, UAE, and USA. 
Check out the lessons every day and follow Startups Without Borders' Instagram page HERE to watch the sessions live.