Since 2018, we've worked with corporate leaders, institutions, non-profit organizations,  and startups to boost the startup ecosystem without borders. Here's some of their stories.
Facebook
Facebook, through its platform Boost with Facebook, wanted to educate startups on how to grow their business using Facebook platforms.
We devices the Facebook Stage, where Facebook ran 2 workshops and 3 influencer sessions, not only providing practical training, but also real-life examples of influencers in the MENA region who built a massive following using Facebook groups, pages and Instagram.
The Facebook sessions ranked top amongst the audience, creating some of the highest engagement in the summit.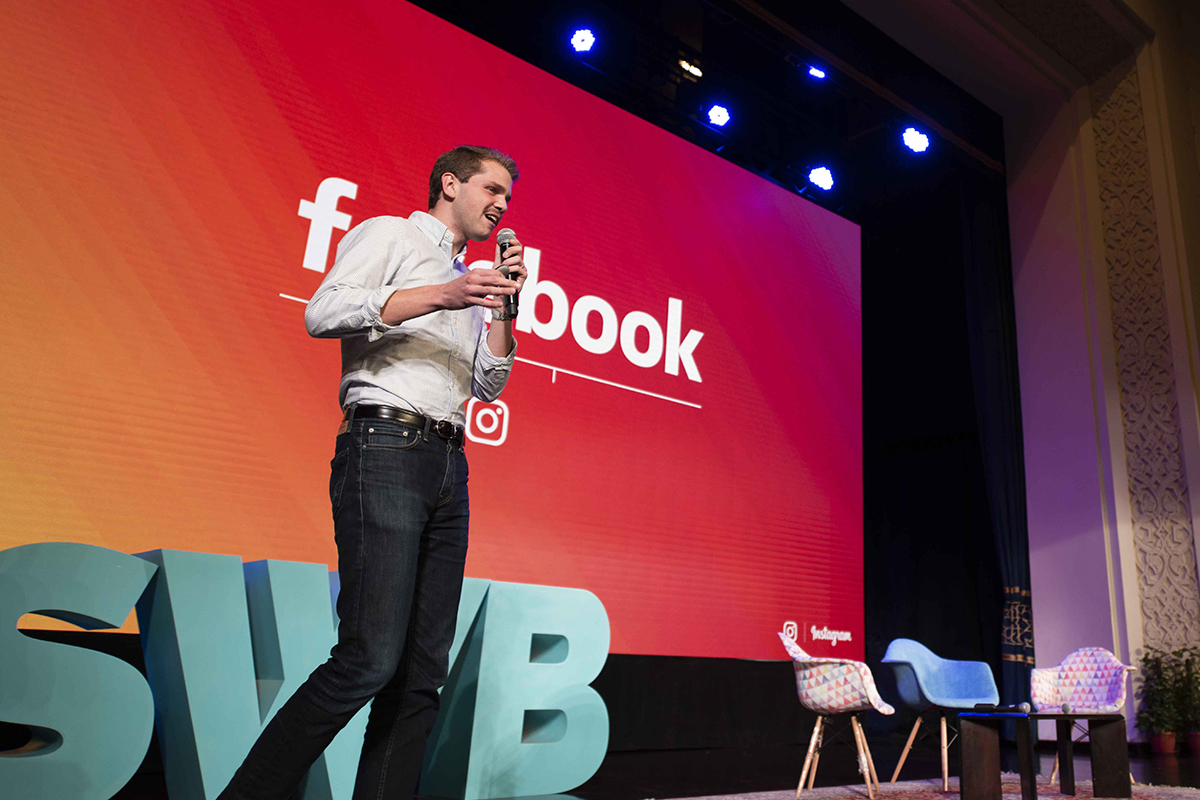 GoDaddy
GoDaddy teamed up with us with the objective of positioning themselves as thought leaders in the field of digital tools for startups, as well as engaging with the startup ecosystem in the Middle East, to promote their GoDaddy Website Builder in Arabic, which they had launched. 
Together with GoDaddy, we designed tailored content in the summit, focusing on the company's core business and assets. Centered around a keynote on building an online presence, the partnership also involved gamified activities, aimed at polling the audience and generating leads. 
Hivos
As exclusive partners for our Female Leadership Track, Hivos wanted to effectively support female entrepreneurs in the MENA region. 
We worked with Hivos to design the Female Founders Track, including panels with some of the most successful entrepreneurs in the region. The content series aligned Hivos with high-profile figures in the MENA startup landscape, such as Dina El Mofty. 
GIZ
As exclusive partners of the Investors Room, GIZ wanted to support startups in accessing capital from investors.
Together with GIZ, we conceptualized and devised the Investors Room, an innovative approach to startup pitching that allowed entrepreneurs from around the world to meet with investors 101, which were previously matched according to their investment criteria.