The Summit kicks off on November 8th and 9th, at the American University in Cairo, in Tahrir square, with a focus on impact investment, female leadership, and actionable workshops for entrepreneurs to build international businesses.
By Valentina Primo
Ever since we launched Startups Without Borders, we knew there would one day be a summit. Ever since we saw the relentless force and spirit that newcomer entrepreneurs bring with them, we knew there had to be an event to put that network into action. Now, we believe that time has come.
As Egypt's startups set off to scale globally, it's time to build a strong ecosystem that capitalizes on diversity as an opportunity. 
If we look at unicorns in Silicon Valley, 55% of those $1-billion startups were created by at least one immigrant. 43% of Fortune 500 companies were also started by immigrants and their children. For as long as history was written, migrants have journeyed towards foreign lands; they have shaped some of the world's richest cities, and crafted the building blocks of thriving tech hubs. They are the brain masters of Silicon Valley, the crafters of new rhythms, the risk-takers shaking the foundations of conventional thinking through the strength of their vision. 
On the other hand, the tech ecosystem is missing out on a huge opportunity: it's been reported that the tech industry today is missing out on $400 billion due to its lack of diversity. As Egypt's startups set off to scale globally, it's time to build a strong ecosystem that capitalizes on diversity as an opportunity. It's time to think global, inside out.
Held at the American University in Cairo (AUC)'s main campus, in Tahrir square, and organized in partnership with AUC V-Labs, the summit will bring international actors in the startup scene to the heart of Cairo, while gathering newcomer and Egyptian upcoming entrepreneurs to meet, network and hack their way to scale globally. Running under the theme "Building an international team for a global market,the summit will run 3 tracks: Tech to Scale, Female Leadership, and Creative Economies.
The tech industry today is missing out on $400 billion due to its lack of diversity.  It's time to think global, inside out.
1. Meet the fiercest speakers who built their businesses against all odds
Taking the main stage, the summit will feature incredible changemakers like Saddam Sayyaleh, a young entrepreneur who grew up in the Jerash refugee camp, in Jordan. It was from that setting that he embarked on an journey that took him to India and back to Jordan, to start a social enterprise that was praised by Queen Rania. Saddam, who is also a Unicef #GenUnlimited board member and a UNESCO youth fellow, will give an inspirational talk focused on why the refugee camp was the best place to start a business. You can listen to his story on the podcast, here.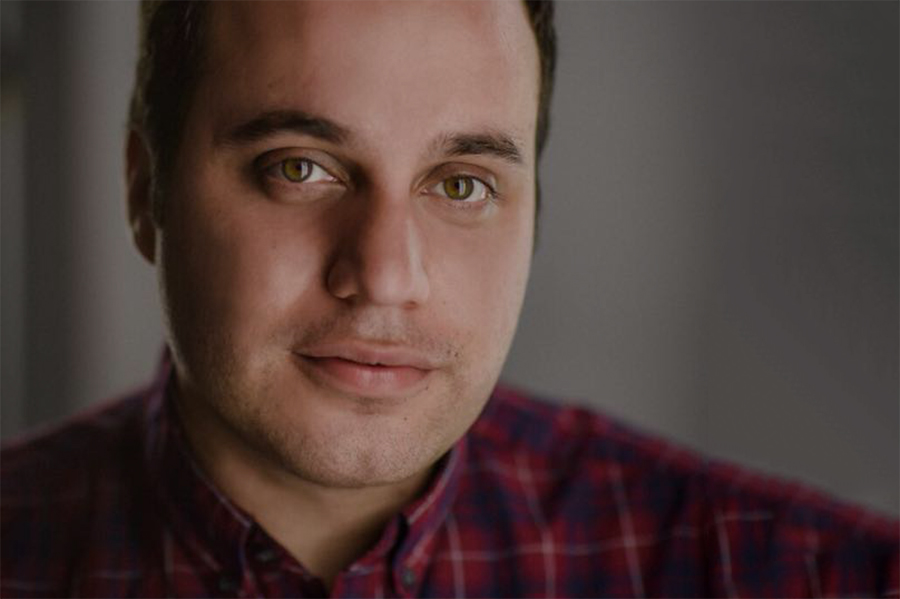 The summit will also feature Hazami Barmada, founder of Humanity Lab, and an impact strategist who in 2017 disrupted the development and humanitarian system when she launched the Global People's Summit, the first-ever 100% global online, immersive summit during the UN General Assembly. The online summit allowed everyday citizens to have a seat at the table and engage in  real time conversations through a digital platform.
2. Investors with a focus on impact
The summit will shed light on one of the main challenges migrant entrepreneurs face: funding. In partnership with UNDP, the summit will host a panel on Impact investment, featuring key players like Anulika Ajufo, Investment Associate Principal at the Soros Economic Development Fund, and Tim Docking, manager at the USA-based Refugee Investment Network. 
The summit will also feature an Impact Investment masterclass for investors and the business community who are interested in the Impact Investment sector, along with a Masterclass for business angels, in partnership with MedAngels, the Mediterranean Business Angel Investment Network.
3. Tools and workshops to scale your business
Aside from inspirational speakers and international key players, the summit will get the entrepreneurs working hands-on, with a wide array of workshops for startups to refine their businesses.
Startup Bootcamp will be giving a workshop about "The FinTech Toolkit: How can FinTech help business go international?", while Fekretak Sherketak will be unveiling the legalities for startups in Egypt, a topic that is key for both migrant and local entrepreneurs in Egypt. 
Delving into another key issue, Darpe will expose techniques for fundraising at the workshop on "Biz Dev: How to attract funding through the Scout, Engage, Position and Capture method."Falak startups will be looking at "Data as the new oil: how gathering data could entirely change your startup," and PyramidBits will be offering entrepreneurs tech know-how through the workshop: "CTOs WANTED! How to boost your business with tech and find the right CTO." 
Finally, the creative track will be featuring an immersive series of workshops on content, storytelling, and branding, including "What makes a good startup video?" and "Podcast 101: Creating the future of content." 
4. Speed Mentorship with TIEC
The female track will be hosting some fire talks, including some of the grittiest, fiercest female entrepreneurs and investors – but that's not all. Egypt's Technology, Innovation and Entrepreneurship Centre (TIEC) will be giving speed mentorship sessions to female entrepreneurs during the event, so book your spot in advance!
5. Take part in the SWB Startup Competition, and build the Future Middle East
Impact-driven startups that are creating the future of the Middle East, we're looking for you! The Startups Without Borders competition is looking for early-stage startups based in the Middle East. The competition, run in partnership with AUC V-Labs, Falak Startups, Flat6Labs Cairo, Fekretak Sherketak, and PyramiBits, will select the most promising startups to pitch in front of the jury. Startups with migrant founders in the team are encouraged to apply. Apply here!
Don't miss the summit! Get your tickets here.