Investors
Since 2018, we have been working with more than 200 partners globally, with a common mission to bridge the gap between entrepreneurs and investors, thereby facilitating unparalleled investment opportunities. Through our thriving SWB Angels community, renowned investors' room, engaging investor webinars, and impactful demo days, we invite you to join us and leverage the strength of our global network of investors. Together, we can unlock the full potential of your ventures on an international scale.
0
Meeting between startups and investors
Startups Without Borders Angels
Startups Without Borders Angels was officially launched during the summit 2021, setting on a mission to build a community of investors to share information, resources, pitching events, and invitations to relevant activities with the startups who are part of the SWB network across the MENA region and Europe.
For the third year, we've created the Investors Room at the Startups Without Borders Summit, a space where startups get the chance to have quality one-on-one time with investors matched specifically to them, in partnership with high-profile VC and investment entities. With batches of 8 startups per round, the room hosted investors and startups to 10-minute speed meetings where they had the chance to pitch, get feedback, and consider investment deals.
Fueling connections and driving growth, our last edition witnessed 460 meetings between startups and investors, featuring 80+ startups engaging with over 50 investment entities.
The Demo Day is a quarterly event hosted by Startups without Borders to shed light on the spectacular startups within the international and local community of Startups without Borders.
The Demo Day is a unparalleled chance for the investors to discover the latest innovations in entrepreneurship and connect with the best and brightest startup founders from around the world.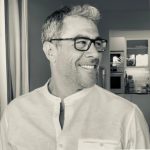 Was great to witness the dynamism of Egyptian startup ecosystem (3rd largest in the MENA region in terms of investment) as well as the extraordinary resilience of Palestinian and Syrian communities.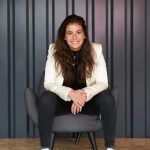 Seeing the motivation, the grit, and the warmth of all the people attending, speaking, and working behind the scenes makes me feel very confident about the future! A better world with opportunities for all is possible!
Laura Di Santolo / Forward·Inc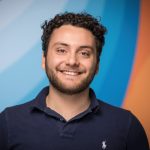 The Startups Without Borders team transformed a global pandemic into a global stage, successfully gathering audiences and speakers from every corner of the world for a day of knowledge-sharing, networking, and mentorship. An event truly without borders.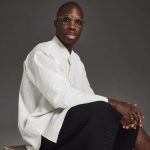 I was pleasantly surprised by all the good work Startup Without Borders and their affiliates/partners do for refugees. The guidance they provide to refugees to build their own business is impressive and we hope to support their efforts in the future.
Michael Lints / Golden Gate Ventures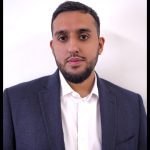 I was particularly impressed by the deep relationships they hold with founders from refugee backgrounds. Throughout the trip It was clear to see that the team genuinely cared about supporting founders, leveling the startup playing field and having an impact.