Chi siamo
Collaborando con oltre 300 aziende a livello mondiale , istituti acccademici e organizzazioni internazionali come l'UNHCR, Meta, Google e l'UNDP , abbiamo creato eventi e programmi imprenditoriali che sostengono oltre 6.000 imprenditori , indipendentemente da dove provengano: rifugiati, migranti, comunità della diaspora e locali.
0
IMPRENDITORI NEL NOSTRO NETWORK
UNA CORAGGIOSA, AUDACE COMMUNITY
Startups Without Borders è alimentata da una community di oltre 15.000 imprenditori con una cosa in comune: sono le menti più coraggiose, ambiziose e resilienti che tu possa mai incontrare. Hanno affrontato migliaia di sfide e rischiato tutto più e più volte: incarnano al meglio la mentalità resiliente.
UNA RETE IMPAREGGIABILE
Sia che tu sia un'azienda, un'istituzione governativa, un'università o un'organizzazione non governativa, ti aiutiamo a sfruttare la nostra rete internazionale per raggiungere i tuoi obiettivi di innovazione e sviluppo, creare impatto su larga scala e investire in startup ad alto potenziale al di sotto del radar.
DIVENTA UN PIONIERE
Sostieni la diversità e cambia le percezioni. La nostra comunità di imprenditori è unica ed include rifugiati, migranti, abitanti locali e donne: fondatori poco rappresentati che incarnano potenti modelli da seguire per ispirare milioni di persone.
LA STORIA DIETRO STARTUPS WITHOUT BORDERS
Nel caso tu non mi conosca, sono Valentina Primo, fondatrice e CEO. Sono argentina, giornalista e migrante.
Crescendo in Argentina, il mondo sembrava troppo grande e lontano per me da affrontare. È stato attraverso i giornali e i film che ho avuto modo di conoscere il Medio Oriente, una regione che, nella distanza filtrata dai media principali, appare come una terra in cui ci sono solo deserti, cammelli e guerra.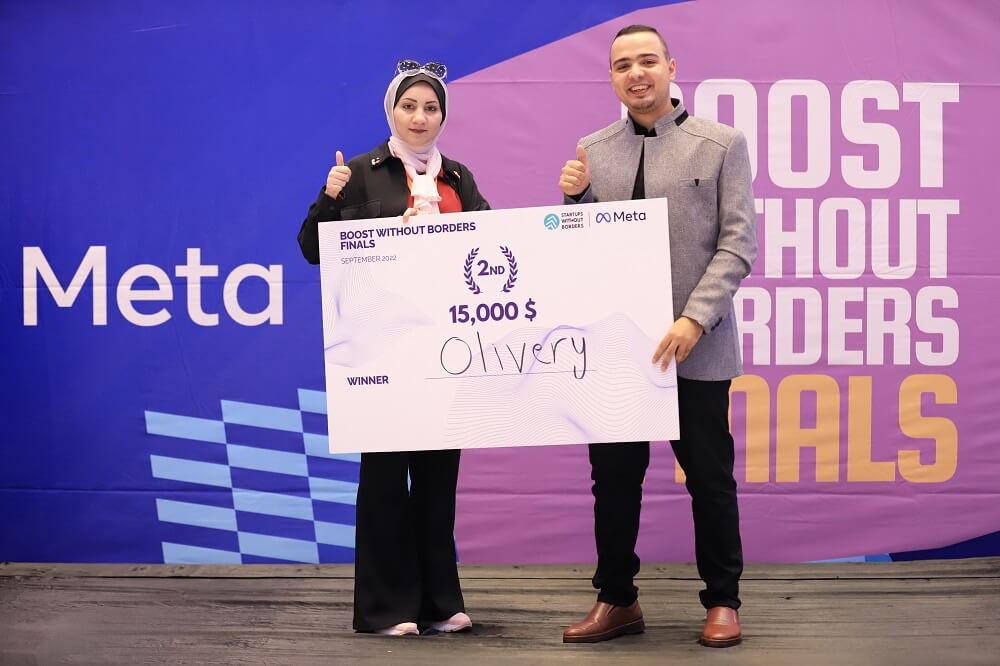 In 2022, we partnered with Meta to launch the Boost Without Borders program in Palestine, which aims to equip 500 SMBs with digital tools and resources to grow their businesses. The program is designed to support 500 Palestinian SMBs. The program also includes an investment readiness program for 50 startups ending with a final pitching competition with up to $20,000 in-cash prizes. The program also offered a TOT training for 13 Palestinian incubators and accelerators on preparing investment readiness programs.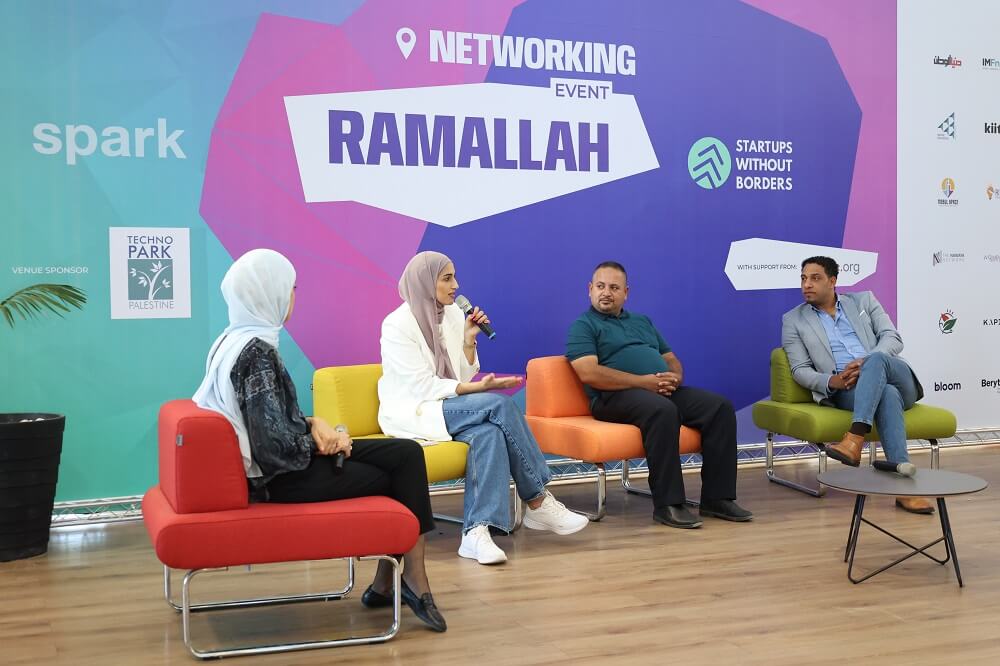 In partnership with Spark and Google, in 2022 we launched the Startups on the Move Incubation program, training 130 refugee and local entrepreneurs to go from idea to business in Lebanon, Palestine and Iraq.
As part of the program, we held 3 networking events in Ramallah, Beirut and Erbil, gathering over 250 entrepreneurs, ecosystem players and investors.
The program focuses on providing technical guidance, digital skills training, mentorship, and support to register their business, as well as networking opportunities at a final Pitching at IGNITE conference in Amsterdam with international investors, with a $1o,000 final prize.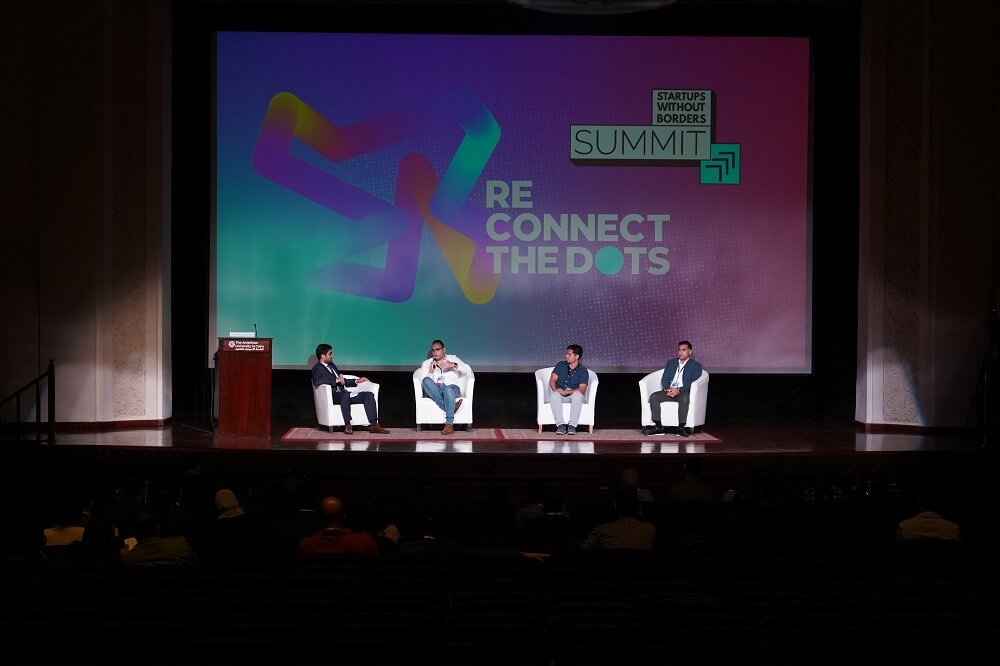 Leveraging on Startups Without Borders' focus on impact-driven business, the partnership with UNDP Egypt aimed at increasing awareness and advocacy on the SDGs, as well as the importance of impact management in the context of the startup landscape, with thought leadership instances involving entrepreneurs. intermediary organizations, investors, and stakeholders.
Throughout the summit, UNDP Egypt team worked very closely with the SWB team on the summit logistics needed for the Cairo stage. UNDP Egypt played an instrumental role in: 
– Providing an event management company to handle venue branding, printings, and catering 
– Creating three panels, with their content and speakers.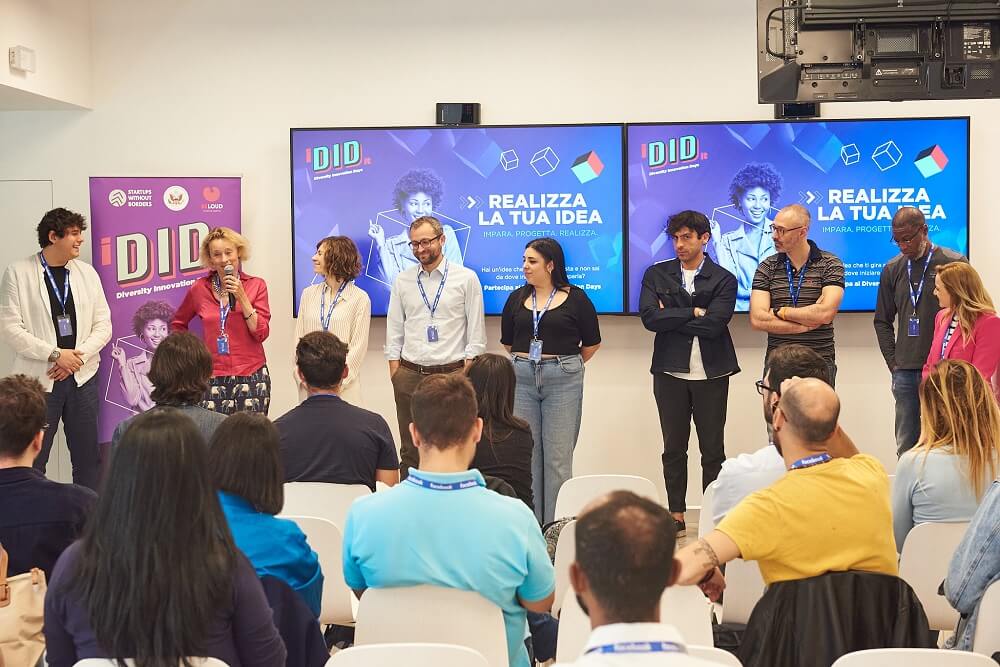 Diversity Innovation Days
We collaborated with the American Embassy in Rome to organize the "Diversity Innovation Days" project. This initiative aims to foster entrepreneurship and innovation among young migrants in Rome through a series of hackathanks, to equip 200 youth with the skills to build their entrepreneurial projects. The goal of these events is to create leadership opportunities and support the creation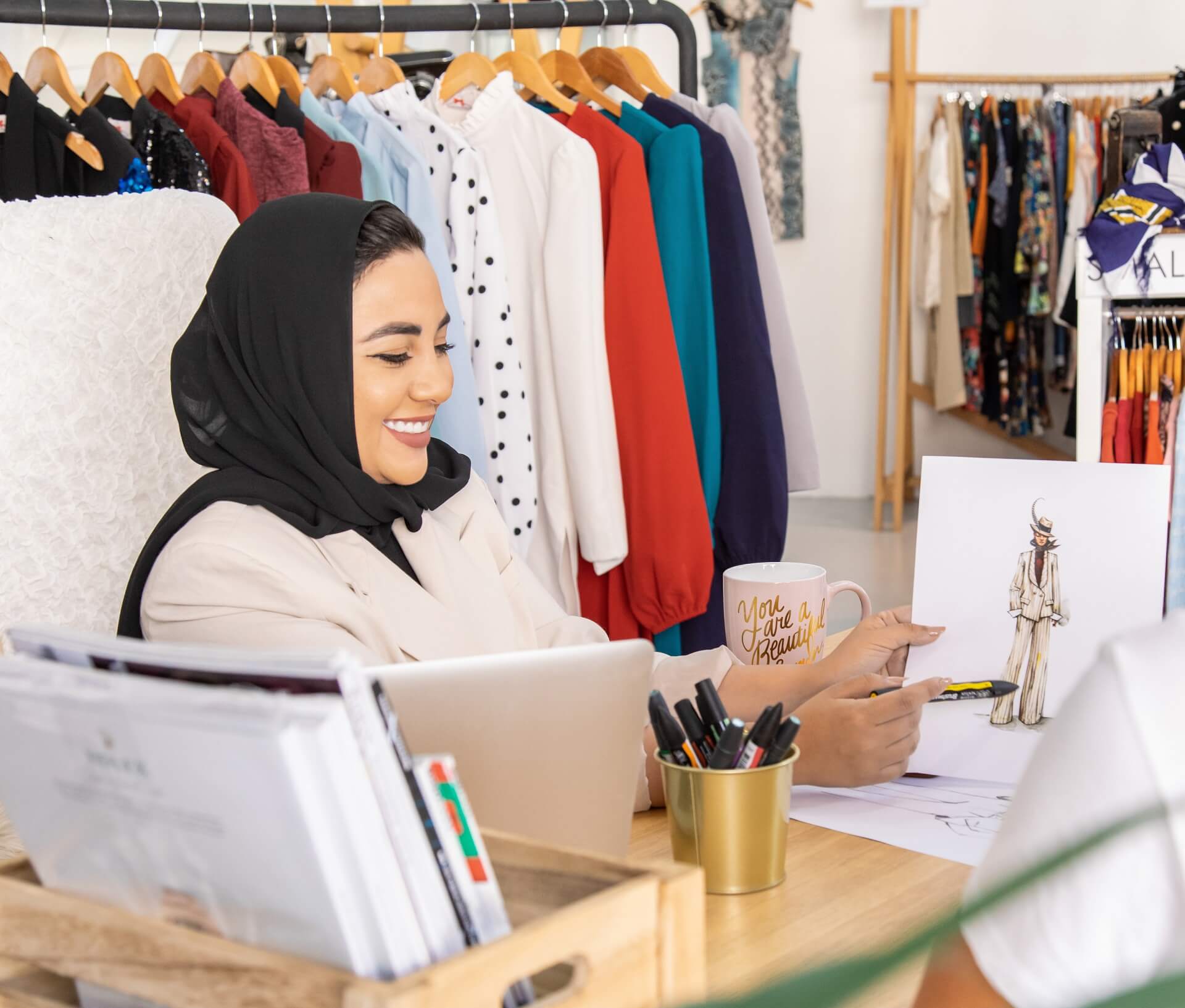 Start and Grow with GoDaddy
Start & Grow Online with GoDaddy program is an intensive training designed to support migrant and refugee entrepreneurs from the MENA region through teaching them how they can boost their business online by building their websites. The training aims to take entrepreneurs, as well as aspiring entrepreneurs from disadvantaged communities, through a journey to start, improve and expand their business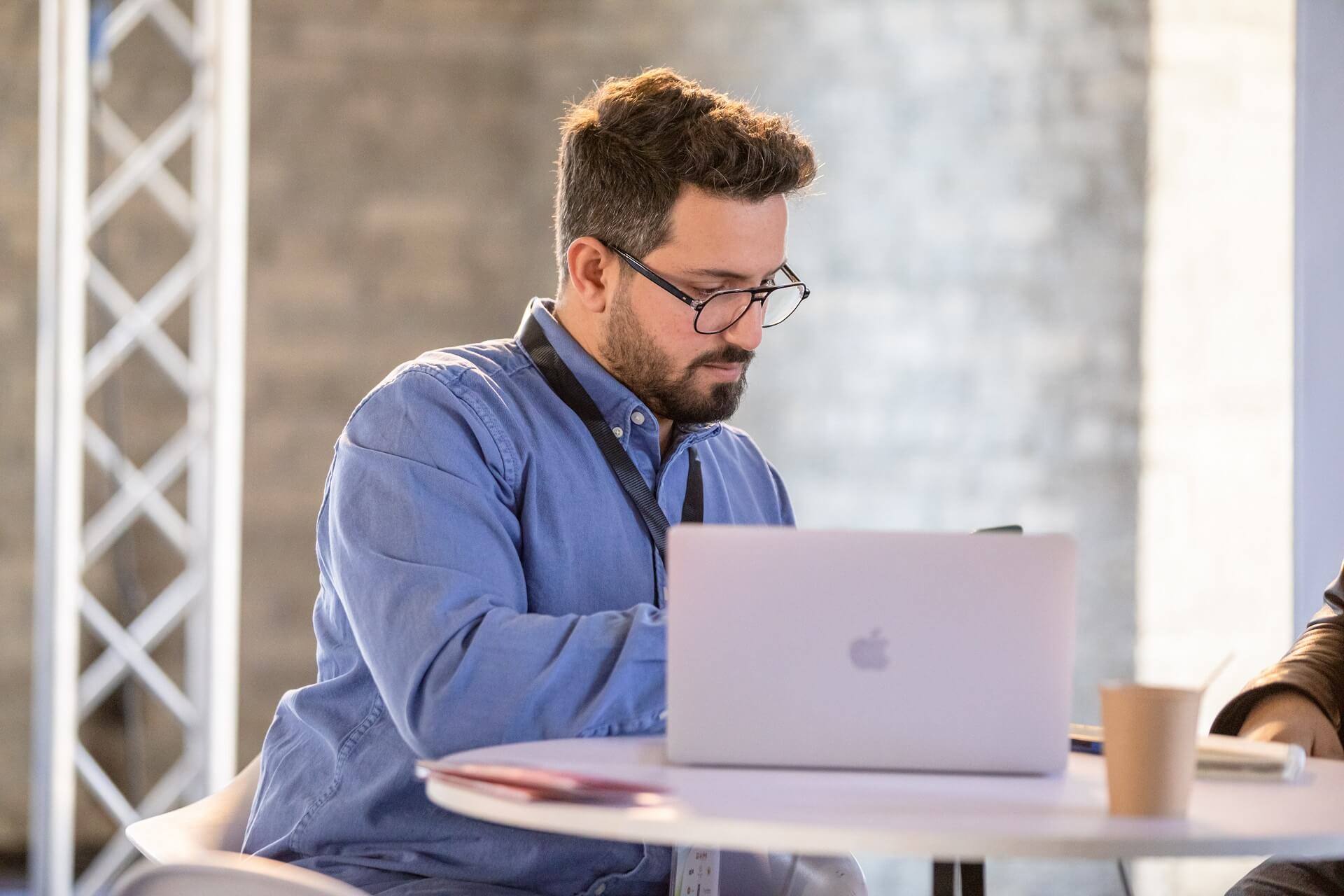 HOW TO BECOME AN ANGEL INVESTOR AND SUPPORT EGYPT'S STARTUPS
GIZ
In November 2021, we hosted the webinar series "How to become an angel investor and support Egypt's startups," in partnership with GIZ egypt. The webinar focused on providing insights to investors and angel investors in the diaspora.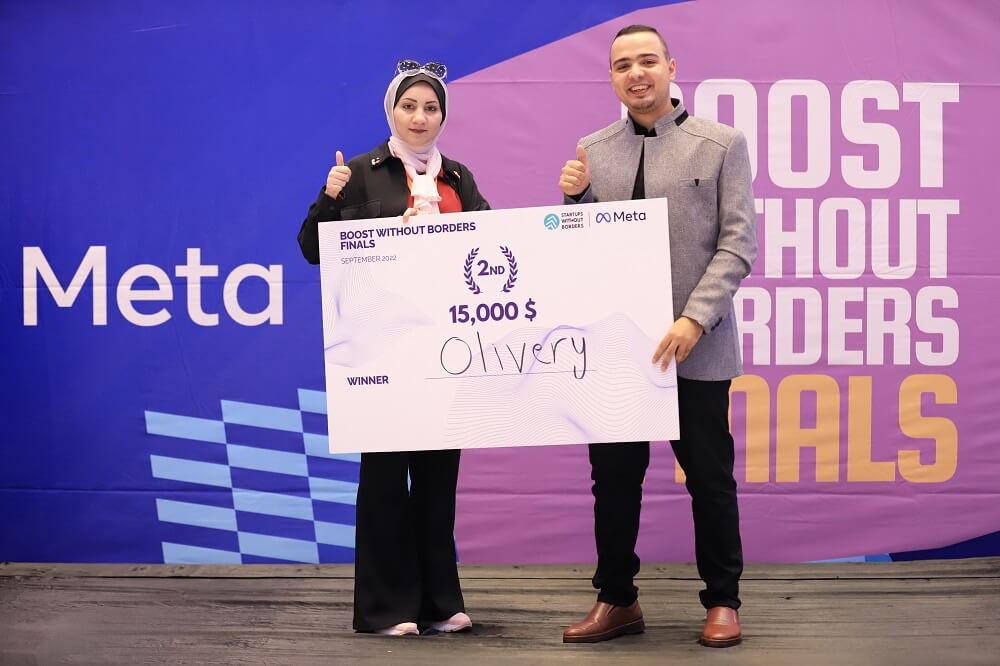 BOOST WITH FACEBOOK BIL MOBILE
In September 2021, we hosted the event "Boost with Facebook bil Mobile, Diaspora edition," in partnership with Boost with Facebook. The event was streamed live from London and trained Arabic-speaking entrepreneurs in the diaspora on digital skills.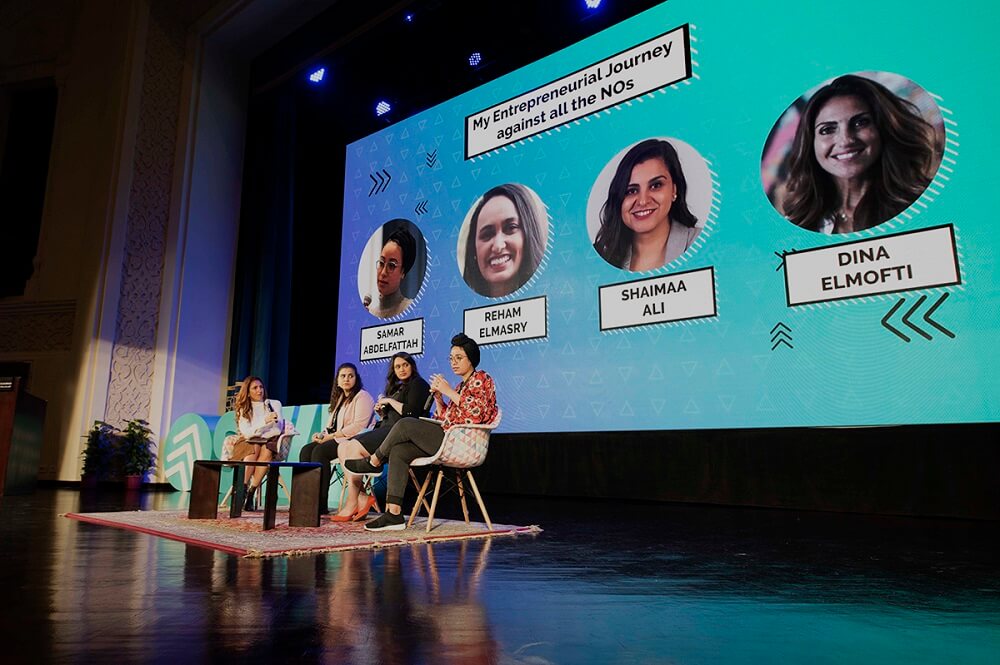 As exclusive partners for our Female Leadership Track, Hivos wanted to effectively support female entrepreneurs in the MENA region. 
We worked with Hivos to design the Female Founders Track, including panels with some of the most successful entrepreneurs in the region. The content series aligned Hivos with high-profile figures in the MENA startup landscape, such as Dina El Mofty.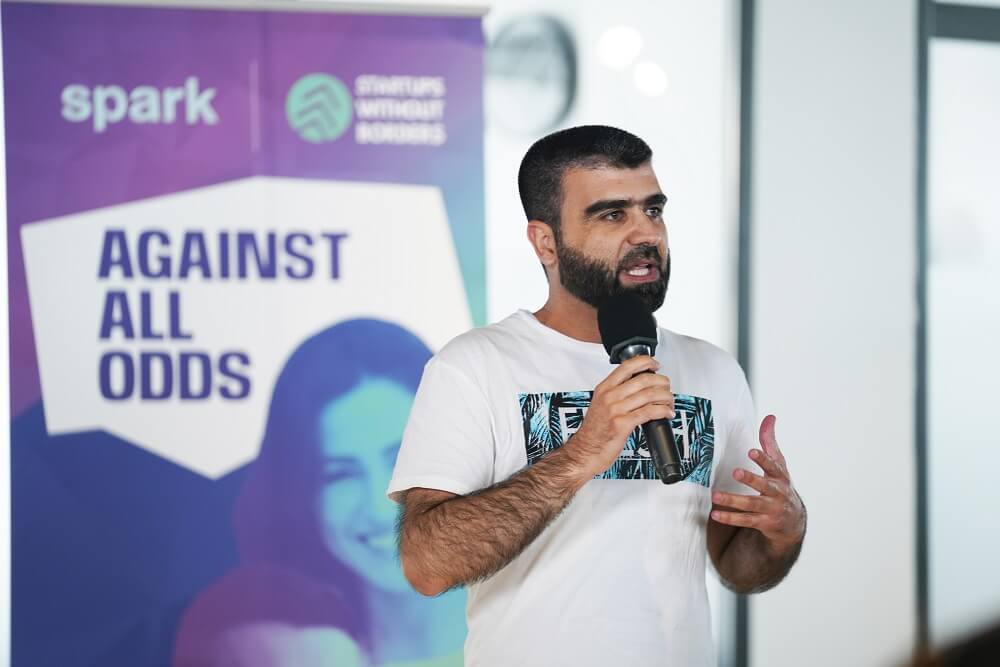 EDTECH STARTUP COMPETITION
In September 2021, we partnered with Spark to host the Edtech Startup Competition in Lebanon, Jordan, Turkey and Iraq. The competition gathered 660 applications, and supported 50 startups by refugees and locals with a mentorship program, connecting them to mentors from Europe, North America, and MENA for 3 months.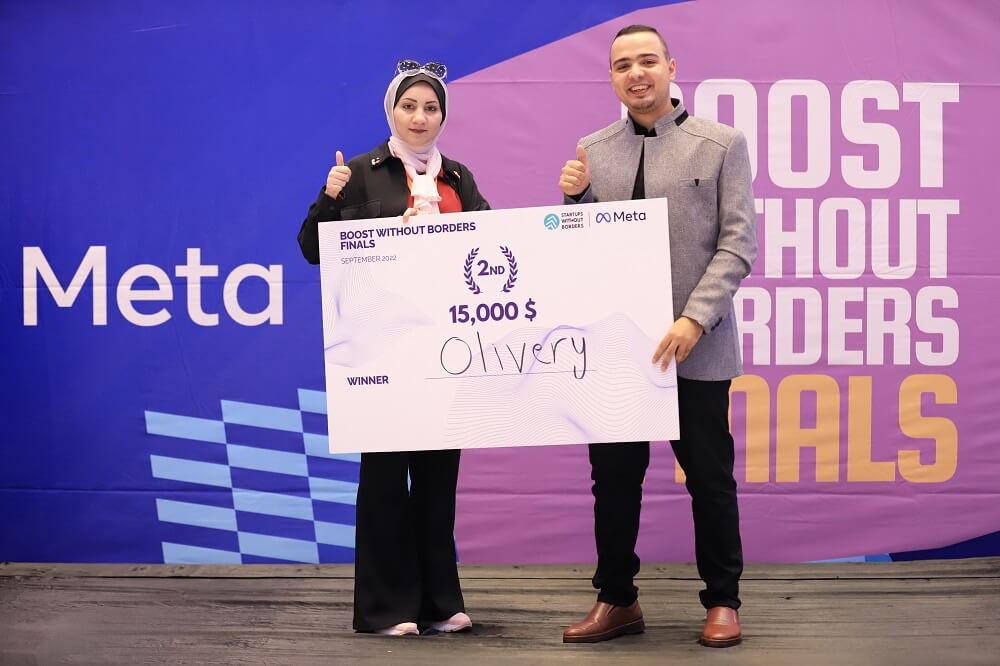 In partnership with Facebook, in 2020 we launched the Boost With Facebook program, an intensive training designed to support migrant and refugee entrepreneurs in MENA and Europe through teaching them how they can boost their business and reach more customers through Facebook.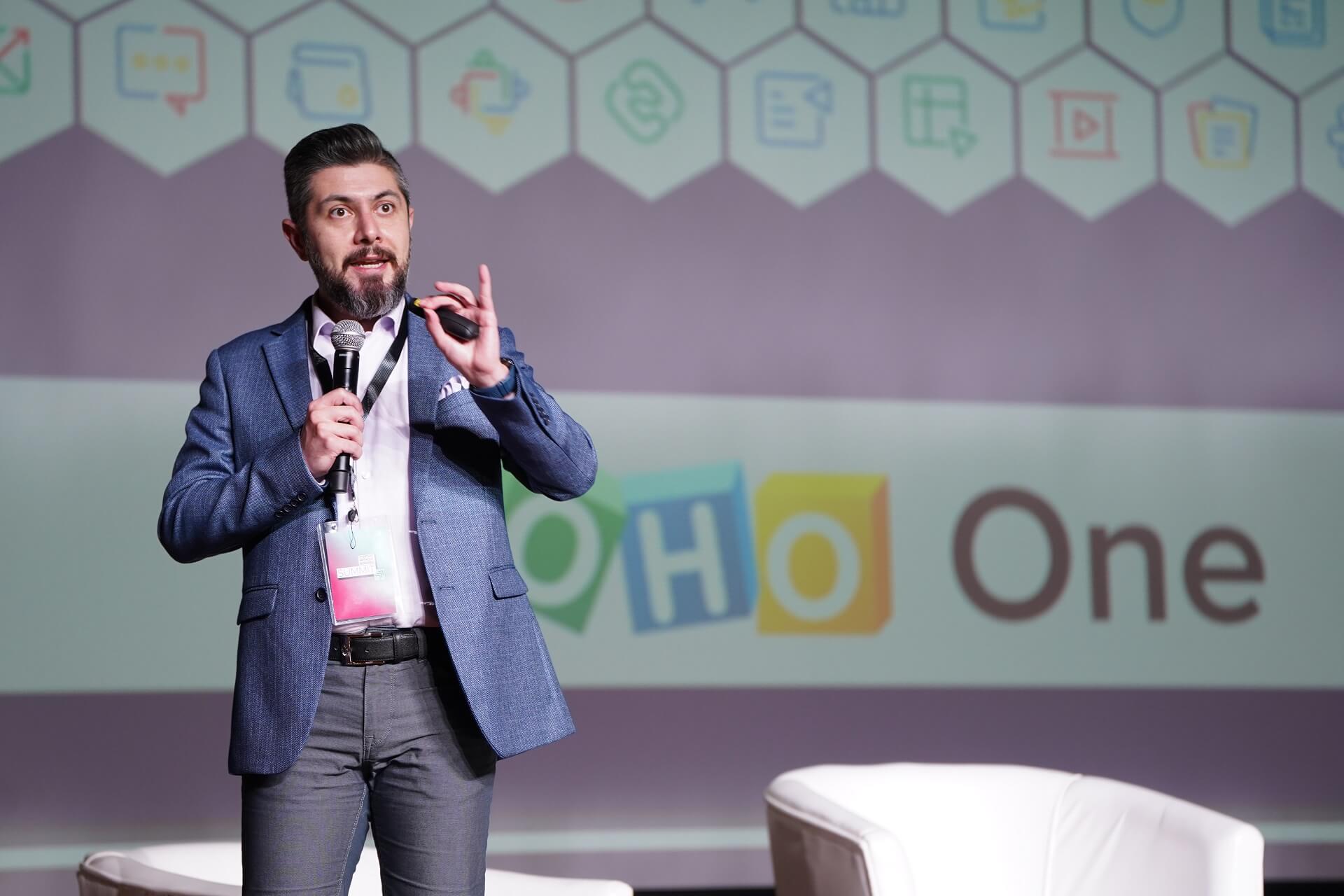 Zoho, the Tech Partner at the summit, actively engaged in various activities to showcase its presence and expertise. They had a physical booth at the Cairo venue, located at the American University in Cairo, providing an opportunity for attendees to interact directly with their team. Additionally, Zoho had a virtual booth on the summit platform, ensuring accessibility for remote participants.
Ali Shabdar, the Regional Director for the Middle East and Africa at Zoho, delivered a keynote speech, sharing valuable insights and perspectives. Furthermore, Zoho participated in a panel discussion titled "Remote, Hybrid, and Lean: The Future of Work," contributing to the conversation on evolving work dynamics. Through their involvement in these activities, Zoho demonstrated their commitment to innovation and thought leadership in the tech industry.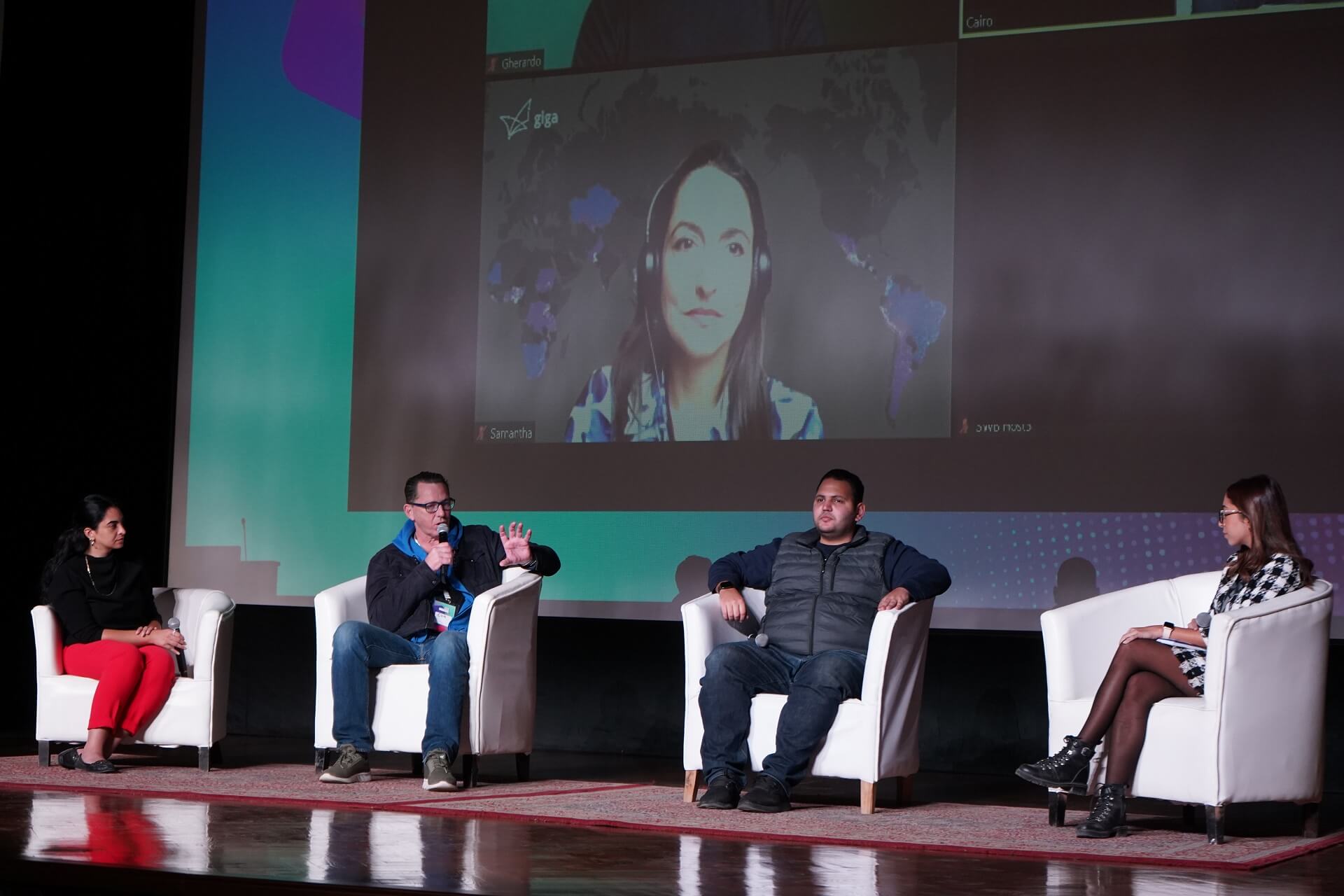 EdVentures, our official EdTech partner at the summit, played a crucial role in building a pipeline of promising Edtech startups, enhancing the visibility of EdVentures, and facilitating connections with investors. The partnership included a panel on "Edtech: Investing for the Future," the exclusive "EdTech Investors Room" for personalized meetings, and an impactful EdTech Demo Day featuring 10 innovative startups.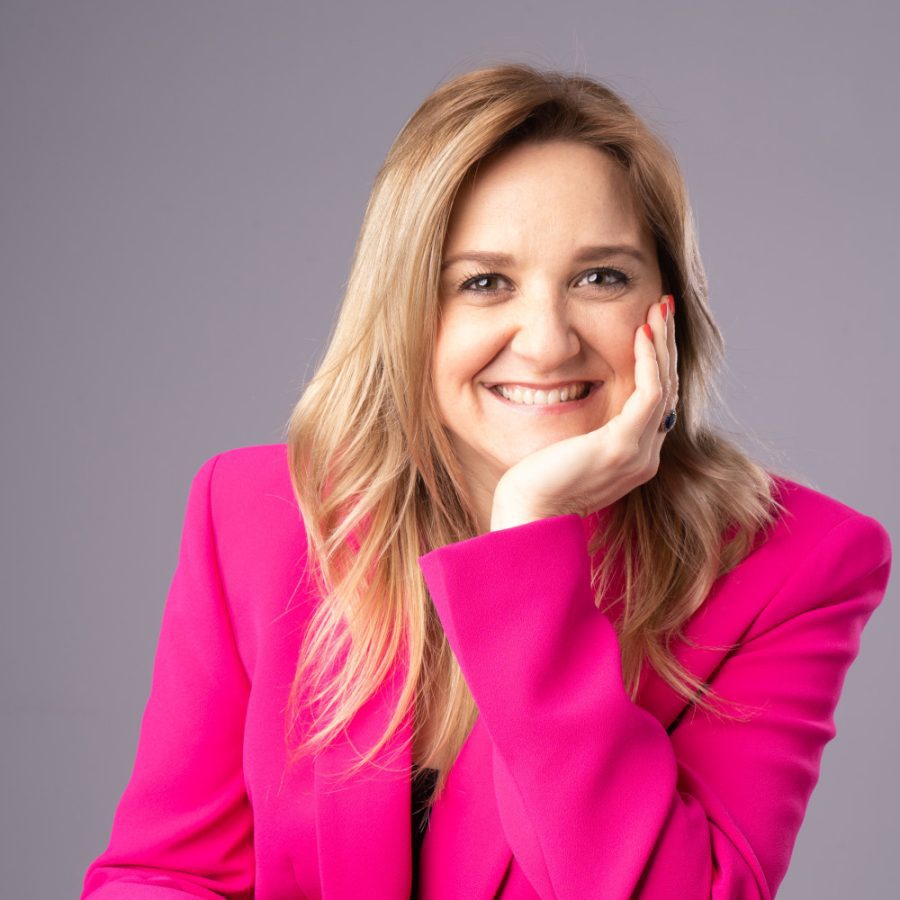 Valentina Primo
Founder & CEO of Startups Without Bodrers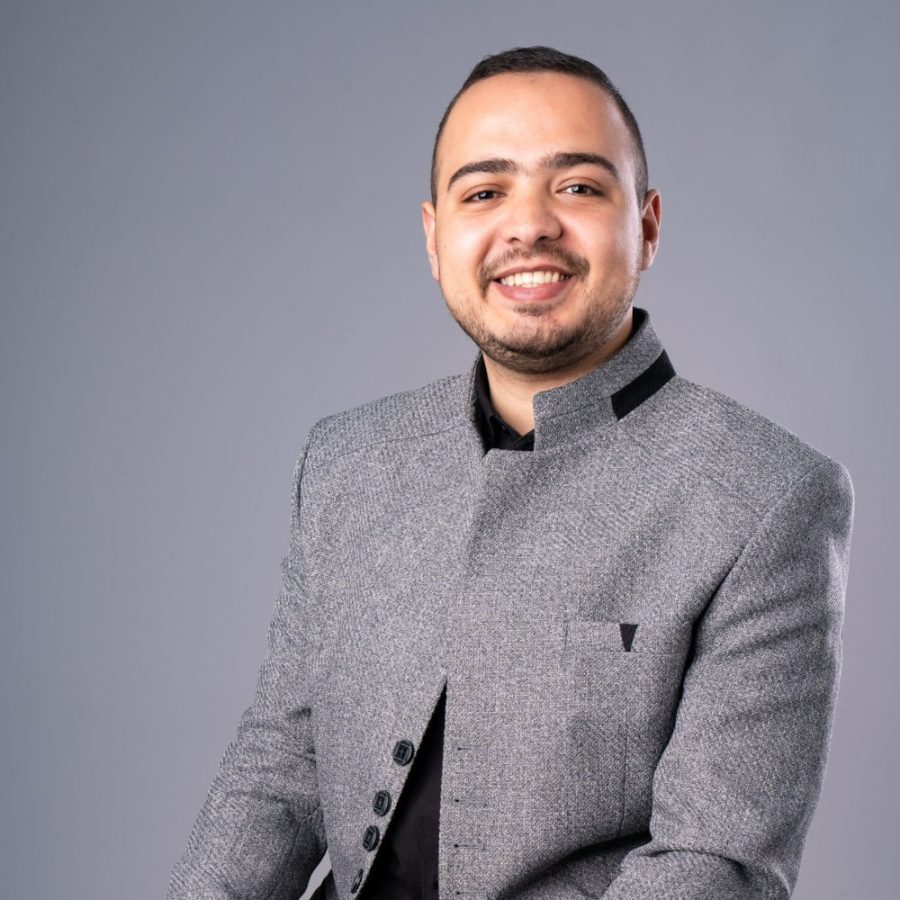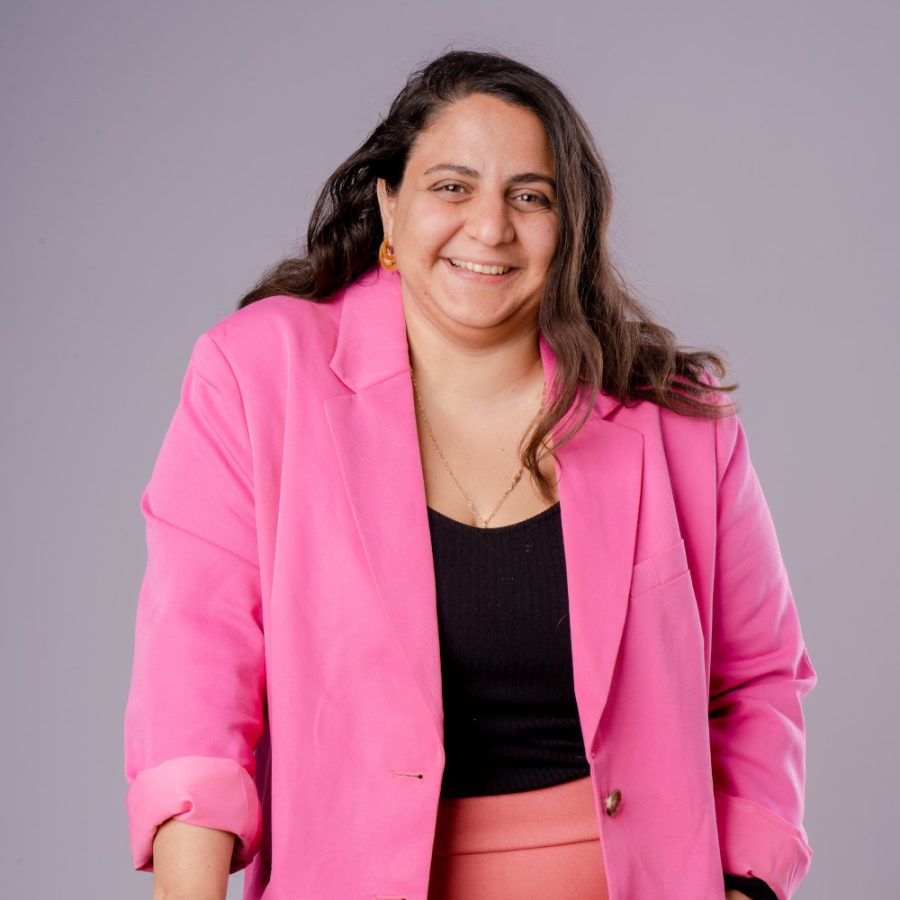 Mary Sherif
Business Development Manager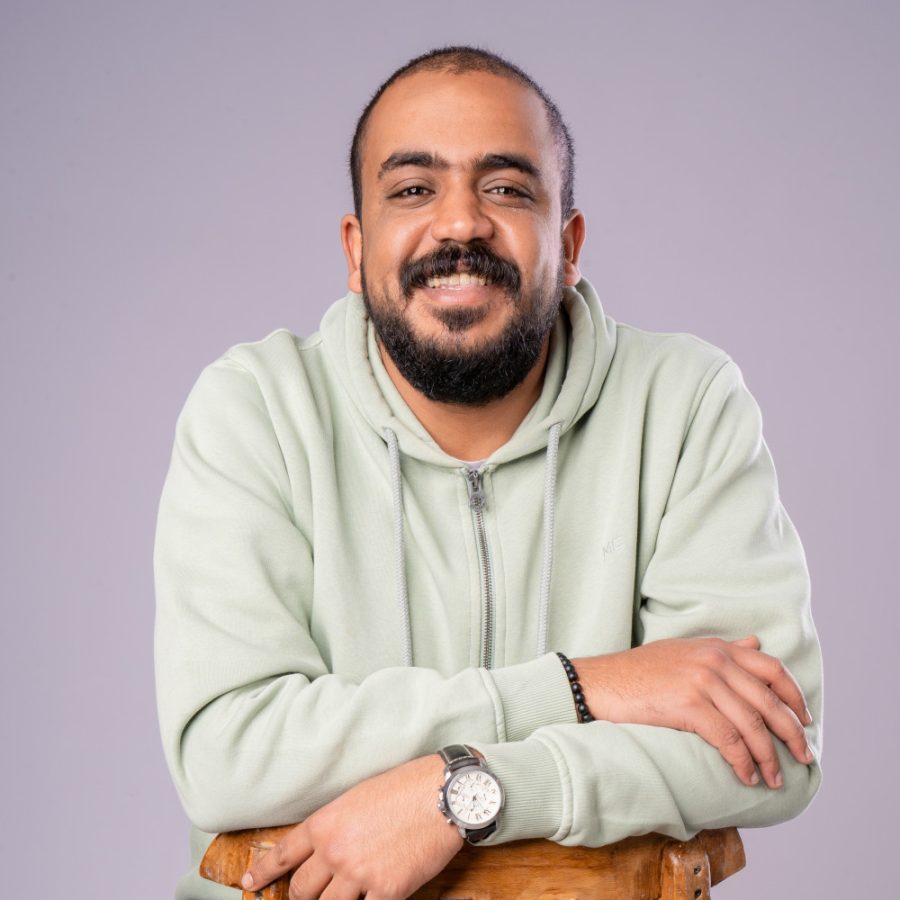 Abdallah Adel
Programs Manager - Egypt & North Africa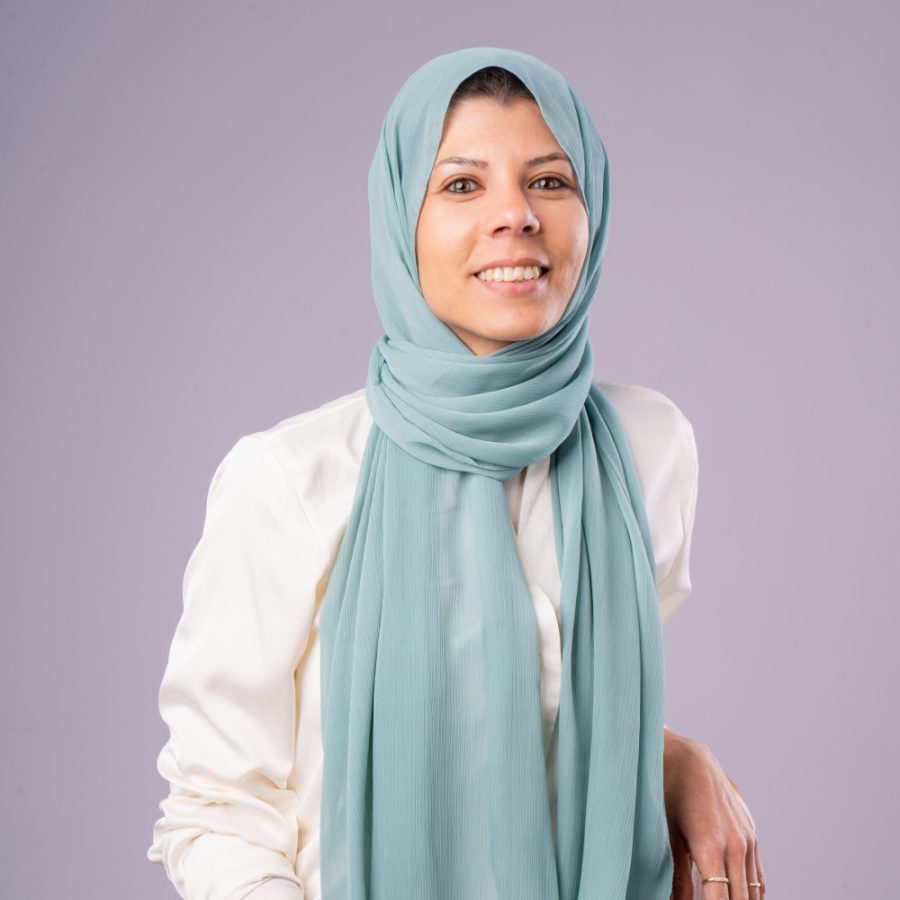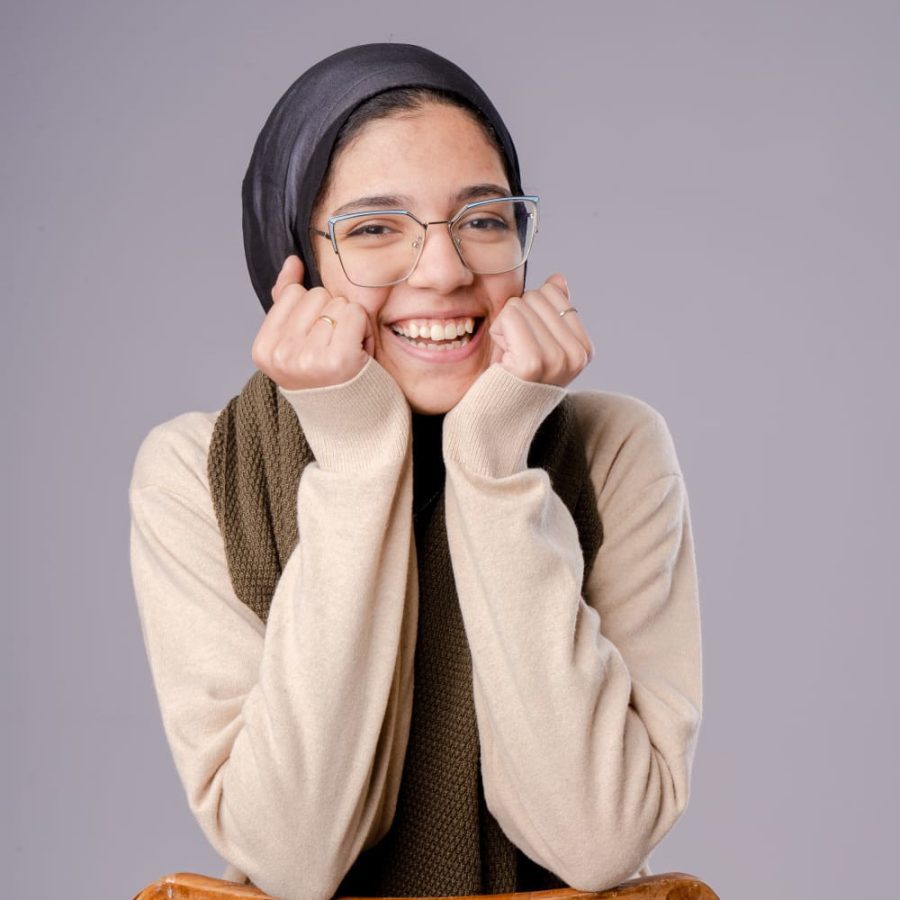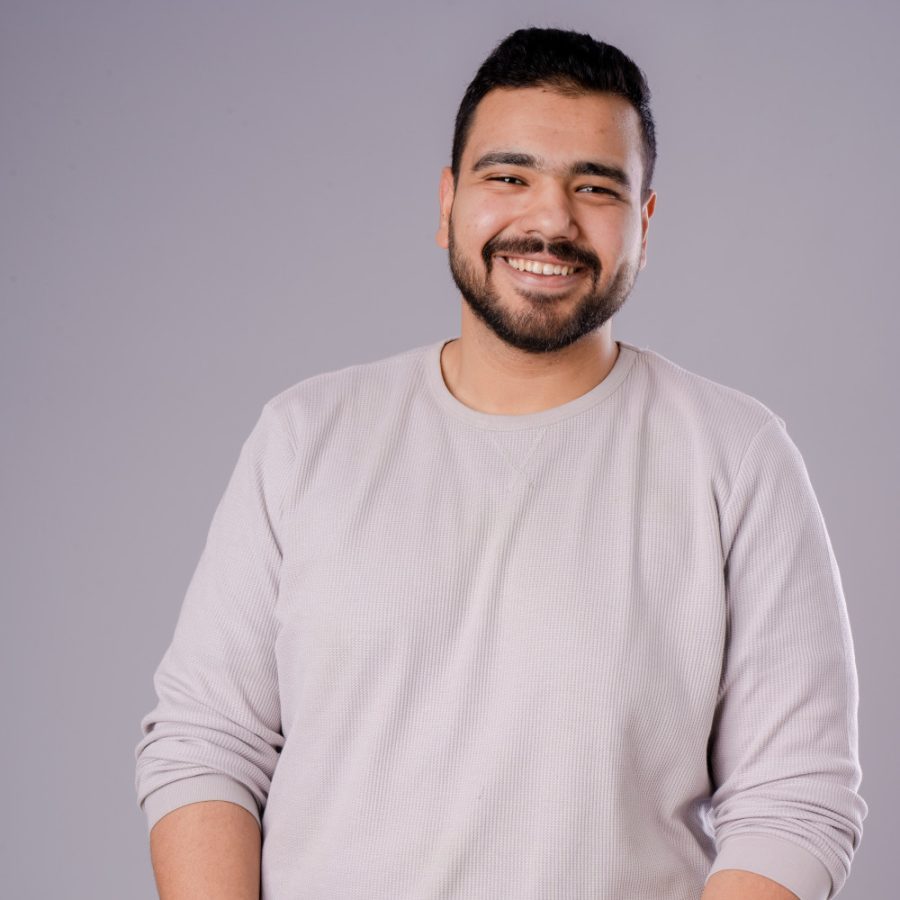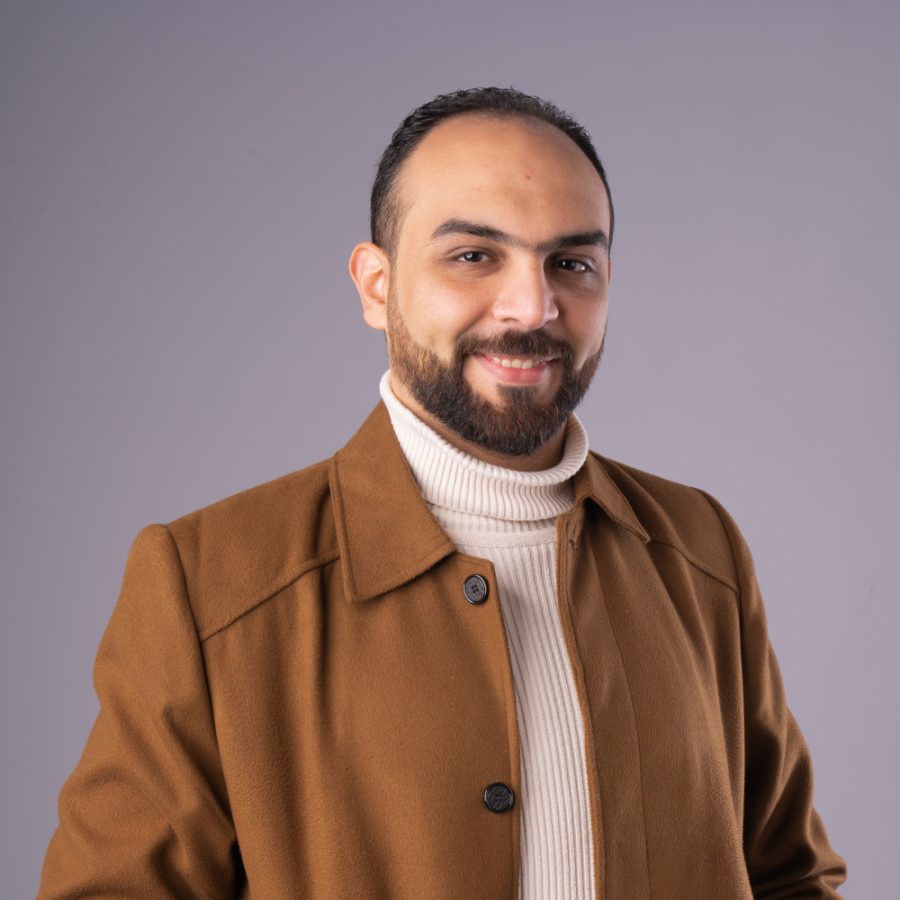 Perché crediamo che nuove realtà siano in fase di creazione. E vogliamo sostenere coloro che le stanno plasmando.
Perché non vogliamo offrire loro un'opportunità; crediamo che siano l'opportunità stessa.
Perché vogliamo cambiare le percezioni. È arrivato il momento che i migranti siano visti non come cercatori di lavoro, ma come creatori di lavoro; non come consumatori di tecnologia, ma come innovatori.
Perché se tutti pensiamo nello stesso modo, allora nessuno sta pensando.
I NOSTRI PARTNER INTERNAZIONALI