A successful couple of award-winning entrepreneurs, Fardous Mohamed and her husband had to start their arts academy abroad all over again – but this time, online.
By Yasmeen Smadi
For Fardous Mohamed and her husband, entrepreneurship took a different turn when they traveled to receive an award, and found themselves stranded in Egypt. Fardous' husband, a famous Yemeni artist, had been invited to attend an awards ceremony in Europe, for a competition he had participated in.
Getting a visa in the conflict-torn country meant that they had to travel to Egypt, and it wasn't easy to get to the Egyptian capital at that time. By the time they landed in Egypt and completed the application process, the ceremony had already ended – her husband had won. But that meant his visa was denied, since the consulate considered there was no valid reason for them to travel anymore.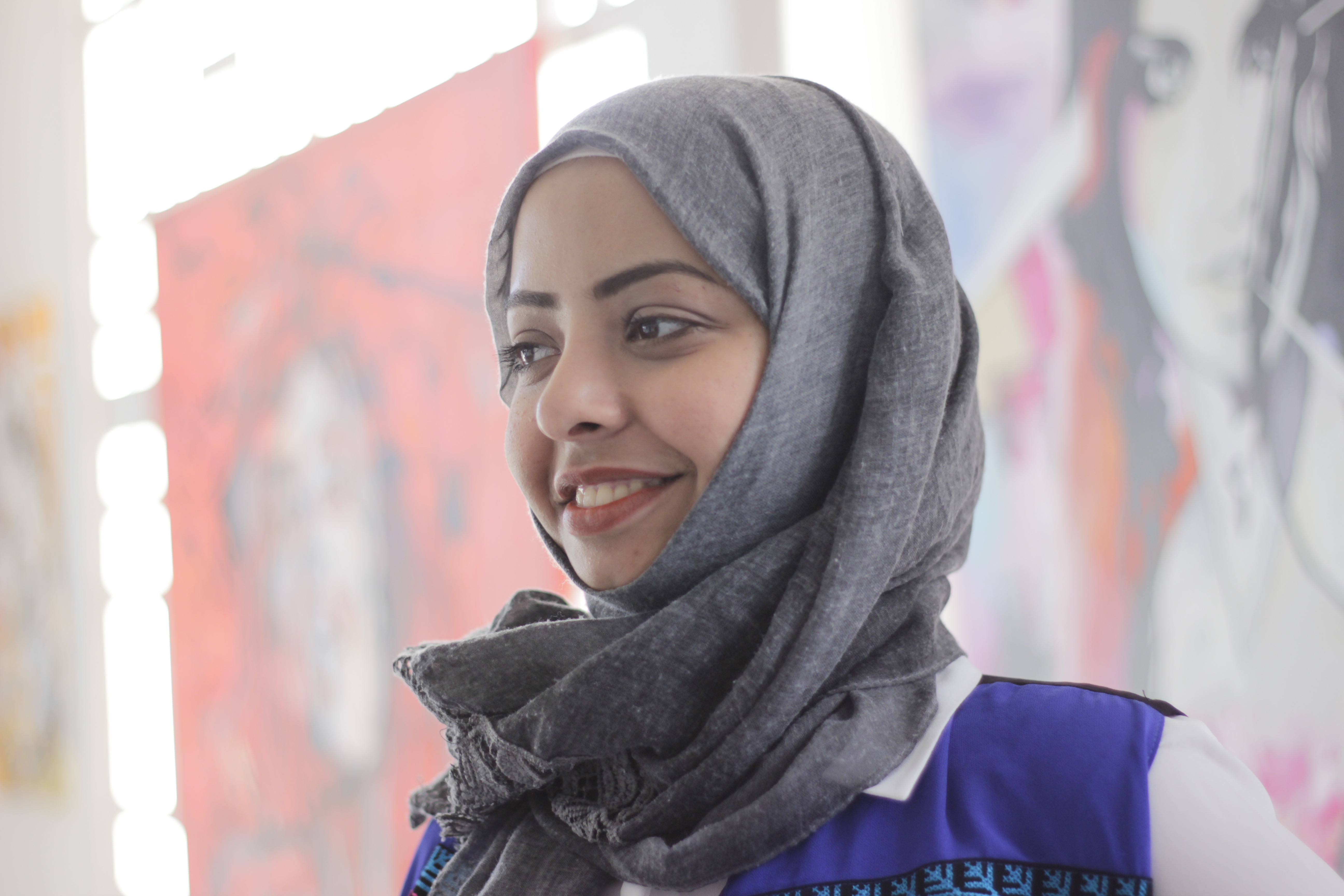 Stranded in a new country, and with an intensifying conflict in the horizon in Yemen, the couple decided to look for new prospects in Cairo. Together, they founded The Arab Forum for Arts, an online academy that teaches painting through social media, using platforms like Whatsapp and Tegram.
Fardous has a background in interior design and experience in managing a business. Besides the startup, she also works with Fard Foundation as a project coordinator. Their business, which started with only 6 students, quickly grew into 60 monthly customers across the Arab world, from Morocco to Saudi Arabia.
''It wasn't easy to find ourselves in a country where we know no one and being forced to leave our country and everything we have behind,'' says the entrepreneur, as we sit down to talk about her journey. 
What were you doing before the academy?
I was managing the institution my husband and ran; it was an institute for teaching graphic design, music, interior design, drawing and other courses. 
We also gave some courses online, but we were more focused on the courses being held in the academy. However, things changed when the war started, as students were unable to come to classes anymore. That only left us with the choice to do an online academy.
How did the idea for the startup come about? 
When we came to Egypt, our only source of income was the online courses we were giving for a few students in Yemen, so we decided to grow our online business and acquire more students. We started by having a total of only 6 students!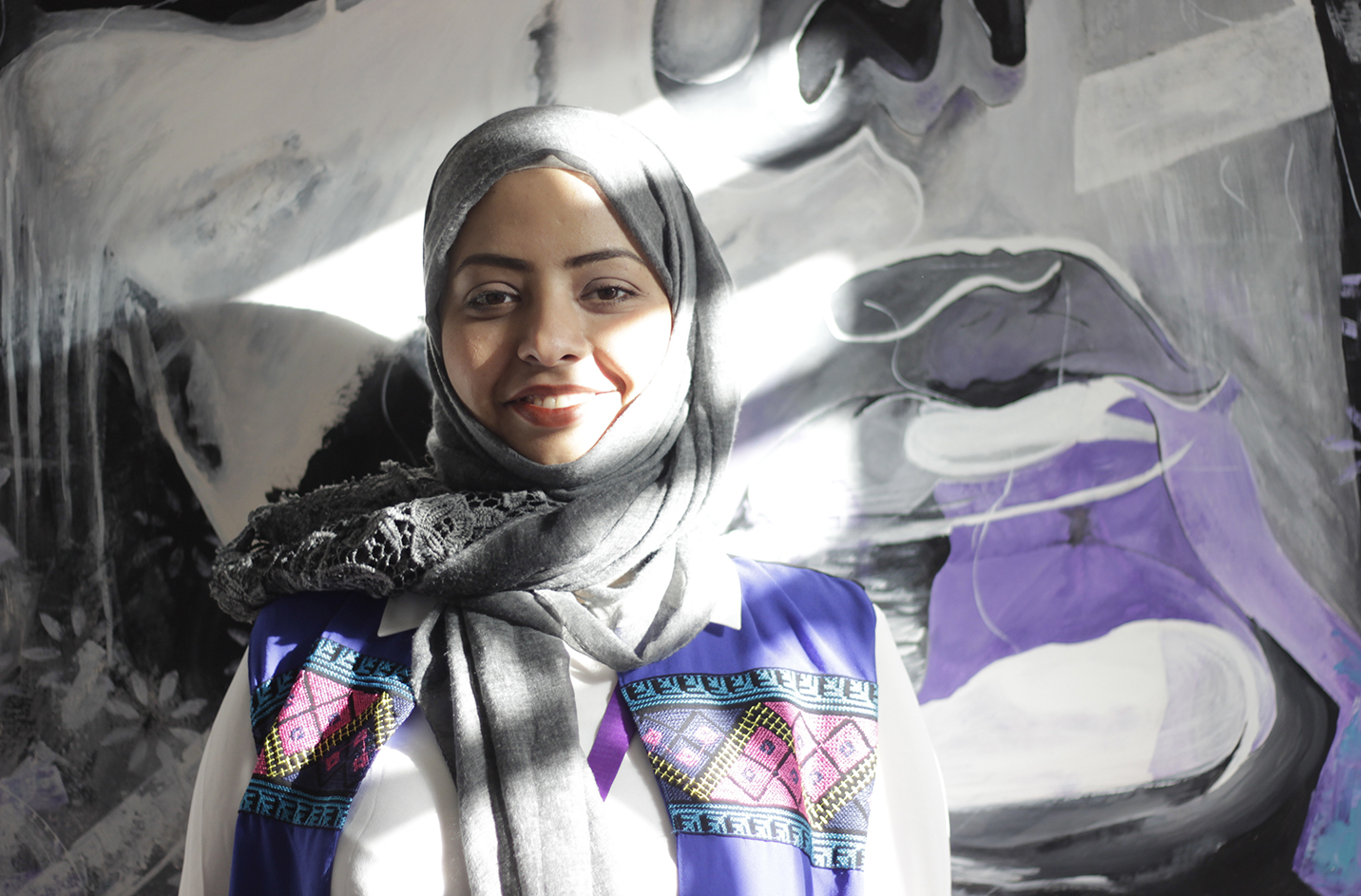 And what were the main challenges? 
We are working from home now as it is very difficult to register the company in Egypt; the requirements are complicated for non-Egyptians.
What kept you going in the difficult moments?
My will and my decision to get to know people and integrating into Egyptian society.
Were you aware of the startup world before coming here?
I didn't know about the entrepreneurial world until I participated in Startups Without Borders' Women on the Move event where I learned more about the startup scene and the entrepreneurship ecosystem.
What changed in your life when you started the business?
I realized that I have a lot of potential and I believe in myself more now. I didn't have the courage and confident to speak my mind before but now I do.
We have a lot of plans; currently we only give drawing courses but the plan is to add different kinds of courses to be given online, such as music and graphic design.
What would you advice another person who migrated from their country and wants to create a business? 
Just start and keep trying until you succeed. Don't let anything stop you, and don't think that it's more difficult because you are not in your home country.
Photography: Valentina Primo 
©Startups Without Borders