Home – SWB
Startups Without Borders builds world-class programs, events and media products where diversity takes center stage.
Refugees, migrants, locals.
Talent doesn't have a passport.
0
Entrepreneurs In Our Events
LET'S JOIN FORCES TO BUILD AN INITIATIVE FOR YOUR GOALS


Our partnership with Meta has been ongoing since our summit in 2019. In 2020, we launched the Boost With Facebook program, providing training and support for migrant and refugee entrepreneurs in MENA and Europe. In 2022, we joined forces again to launch the Boost Without Borders program in Palestine, equipping 500 SMBs with digital tools and an investment readiness program for 50 startups. We also offered TOT training for 13 Palestinian incubators and accelerators on investment readiness programs.

In 2023, we collaborated with Misr Italia and Cairo Business Park, the entrepreneurship hub in East Cairo. Our aim was to host the "Go Borderless" summit, the fourth edition of Startups without Borders. The event brought together tech giants, innovative entrepreneurs, and impactful investors from Europe and around the world. This year, we increased our impact, attendance, and international participation.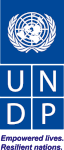 Startups Without Borders partnered with UNDP Egypt to increase awareness and advocacy for Sustainable Development Goals (SDGs) and impact management within the startup landscape. The collaboration involved thought leadership events with entrepreneurs, intermediaries, investors, and stakeholders. UNDP Egypt assisted in summit logistics, providing an event management company for venue branding, printings, and catering, as well as creating three panels with content and speakers.

GoDaddy partnered with us to establish themselves as digital tool experts for startups and engage with the startup community in the Middle East. They aimed to promote their Arabic Website Builder. We created customized content for their summit, including a keynote on building an online presence and gamified activities to generate leads.

We collaborated with Spark and Google to launch the Startups on the Move Incubation program in 2022, which trained 130 refugee and local entrepreneurs in Lebanon, Palestine, and Iraq to develop their business ideas. The program also included three networking events in Ramallah, Beirut, and Erbil, where over 250 entrepreneurs, ecosystem players, and investors came together.
WHAT CLIENTS SAY ABOUT US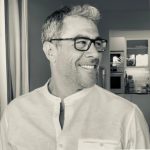 Was great to witness the dynamism of Egyptian startup ecosystem (3rd largest in the MENA region in terms of investment) as well as the extraordinary resilience of Palestinian and Syrian communities.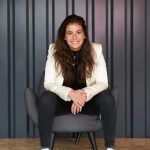 Seeing the motivation, the grit, and the warmth of all the people attending, speaking, and working behind the scenes makes me feel very confident about the future! A better world with opportunities for all is possible!
Laura Di Santolo / Forward·Inc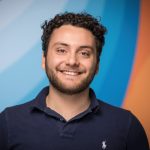 The Startups Without Borders team transformed a global pandemic into a global stage, successfully gathering audiences and speakers from every corner of the world for a day of knowledge-sharing, networking, and mentorship. An event truly without borders.